Once again, I have back-to-back Catch the Moment's without anything in between for the week. I hate doing that, but sometimes it just happens. My brain wouldn't move forward on getting any new posts up this week. I have at least one for next week, so that is good. I am happy to report, though, for this 2020 Catch the Moment 366 Week 46, I do have all seven days to share.
Post below may contain affiliate links, which I may receive a kickback on if you order through the provided link, at no extra cost to you.
A little bit more fun in the 2021 GMC Sierra, Roxy cuteness, books, and food are the little bits you'll see in this week's photo line ups. As I mentioned up above, my week was so not productive but I am hoping my weekend will be. I have at least one post in mind (and started!), so I am hopeful.
Curious to see what I did happen to capture for this last week? A little glimpse at our last week?
2020 Catch the Moment 366 Week 46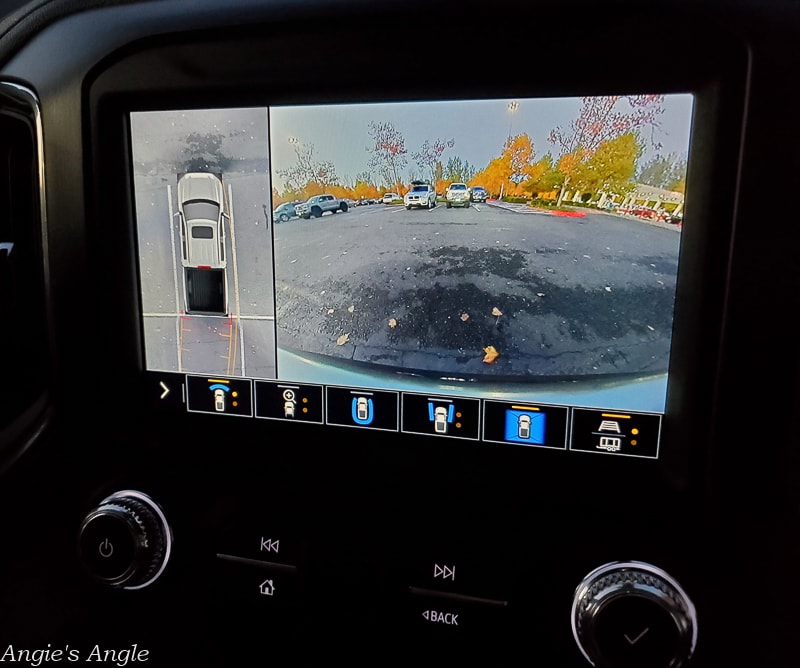 Day 316 – Wednesday, November 11th – We headed to Costco in the evening to grab a few things in the big huge 2021 GMC Sierra. This full-coverage camera was the best thing, especially for this big vehicle. I'll have a little clip share in later posts.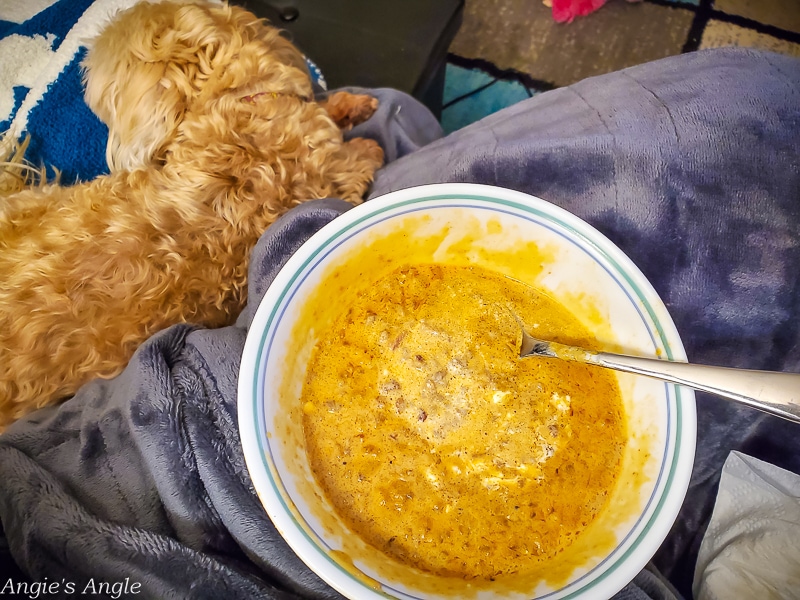 Day 317 – Thursday, November 12th – That mess of a soup might not look like much, but it was fantastically yummy. It was cheesy hamburger soup, and it was so darn tasty.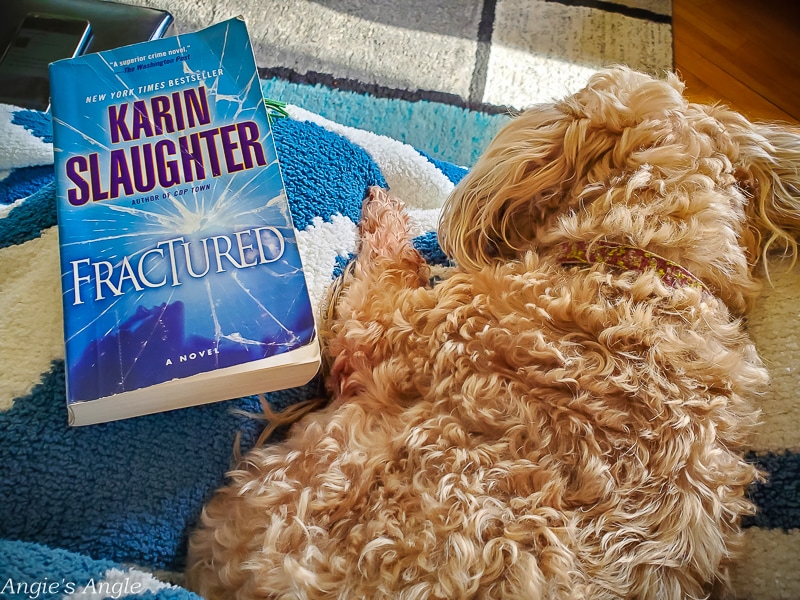 Day 318 – Friday, November 13th – The joy of new book mornings. Fractured by Karin Slaughter is in the second in the Will Trent series, and I love them. I have read a few out of order, but now I have the full series of those I haven't read yet. Diving back in!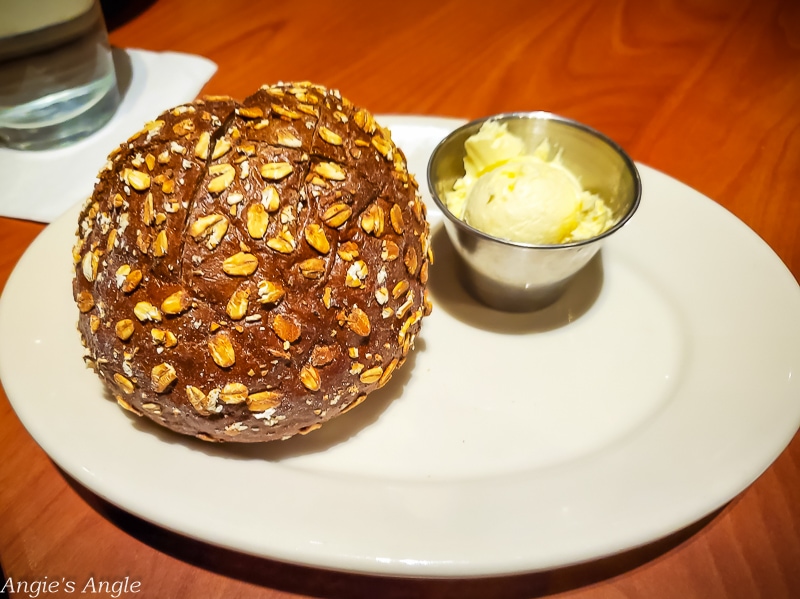 Day 319 – Saturday, November 14th – We've had two Black Agnus gift cards for a while, so we decided to head out and use them before everything closed back up. This bread was heaven. Which, coming from me is saying A LOT – I am not big on bread.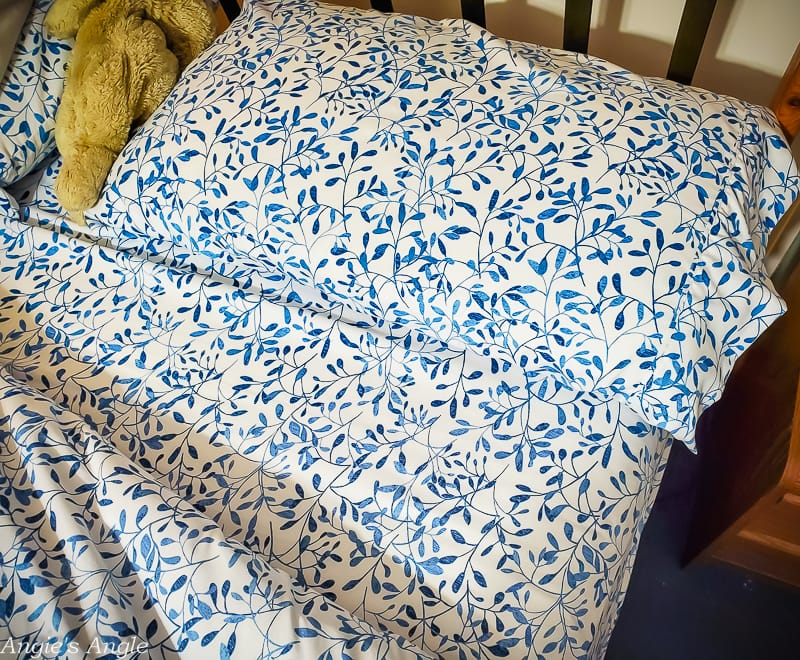 Day 320 – Sunday, November 15th – While we were at Costco Wednesday, I picked up these sheets. They are amazing. Soft and comfy and only 14.99 for the queen set at Costco. It's a great deal, and as I said, the sheets are heaven. This is our third set of them. I need more too. They are 19.99 at Costco online – Charisma Microfiber sheet set queen.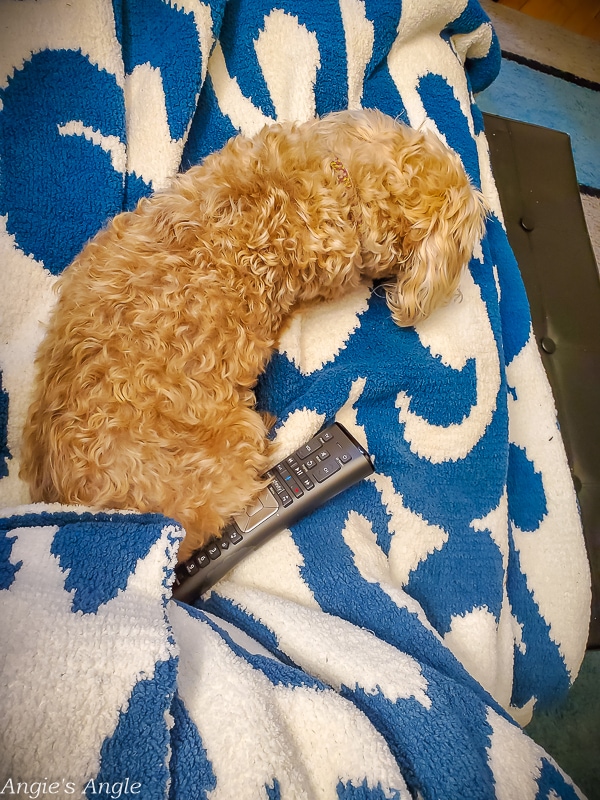 Day 321 – Monday, November 16th – That weird angle boring shot. Why? Because I realized late at night, I hadn't taken a single photo and so quick Roxy snap it is. Don't forget; you can enter to win the blanket pictured here. Ends December 1st, 2020.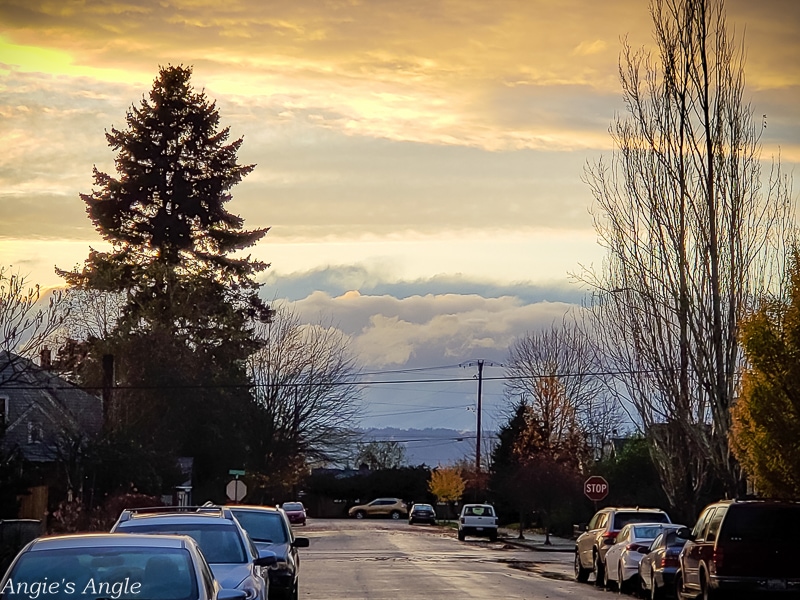 Day 322 – Tuesday, November 17th – There was a quick downpour on our way home from Roxy getting beautified. The sky was super eerie on our way home; I so wish I hadn't been driving so I could have snapped a picture or video. Once I got home, I had to capture the sky. It was beautiful. I also saw a rainbow on the way home.
How was your week?