I am pretty sure things will be quiet around the blog for the rest of this month. I need some time away without actively trying to think of something to post about here. Here is hoping a little time away will have me coming back with fresh ideas for 2021. Catch the Moment 366 will be posted each week and a couple of slideshow videos for vehicles I've had lately. Otherwise, it'll be pretty quiet to recharge me and my mind. Ready to see this 2020 Catch the Moment 366 Week 49, though?
Post below may contain affiliate links, which I may receive a kickback on if you order through the provided link, at no extra cost to you.
This last week had a lot of Roxy cuteness back in it. But are you really that surprised that is the case? A little bit of food and the car we are playing in for the week. Ready to take a look, see?
2020 Catch the Moment 366 Week 49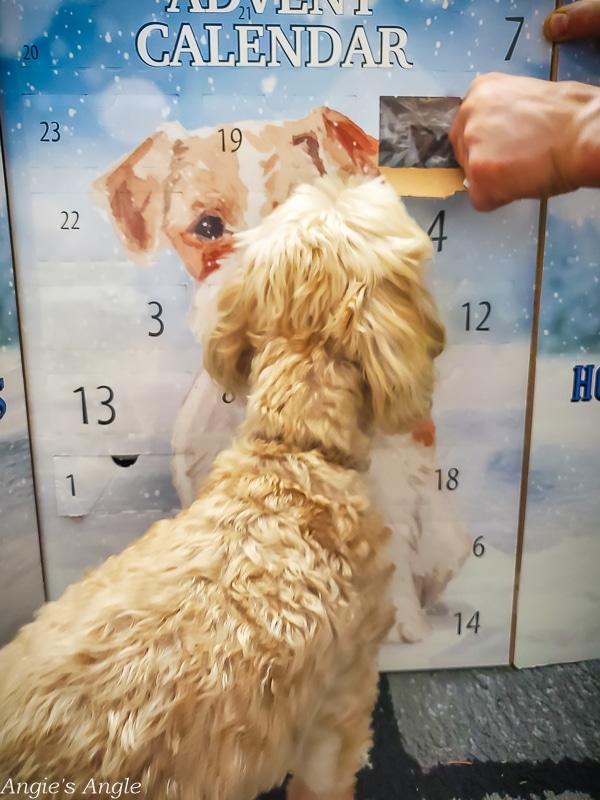 Day 337 – Wednesday, December 2nd – Roxy is sure enjoying her little advent calendar from Costco. She reminds me most evenings that it's time to get a new treat out.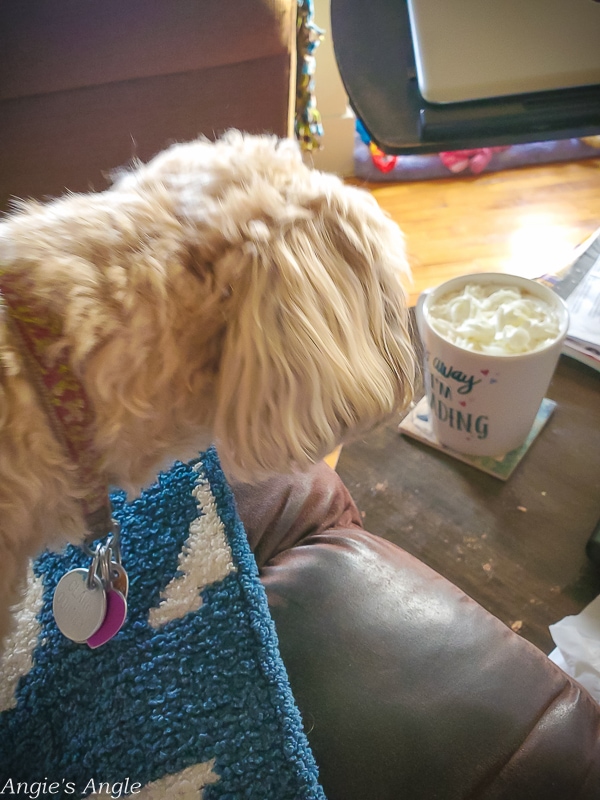 Day 338 – Thursday, December 3rd – Since I grabbed a regular coffee cup I decided to put some whipped cream in it. Roxy thought it smelled yummy, and she needed some.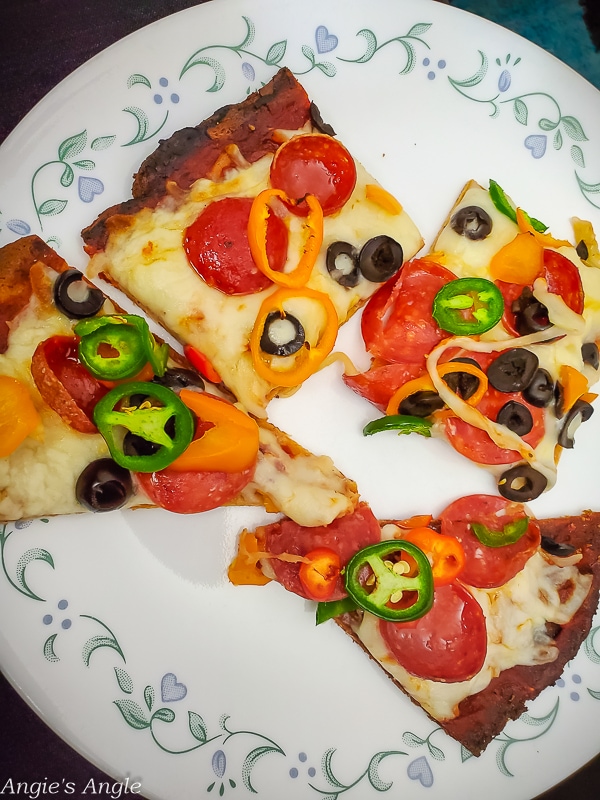 Day 339 – Friday, December 4th – Friday's have become homemade pizza nights; I think in the new year, we'll have a new pizza recipe to share on the blog at least once a month. Posted on Fridays, of course!
Day 340 – Saturday, December 5th – All I was trying to do is finish this chapter so I could get up and get dressed. Roxy plopped her butt right in the middle of my book and sat just like that for several minutes. Silly girl! Finishing up Skiing Sun Valley – which has been pretty darn good. I don't ski, have no desire to learn but the love the history included. I could live without all the ski competition details.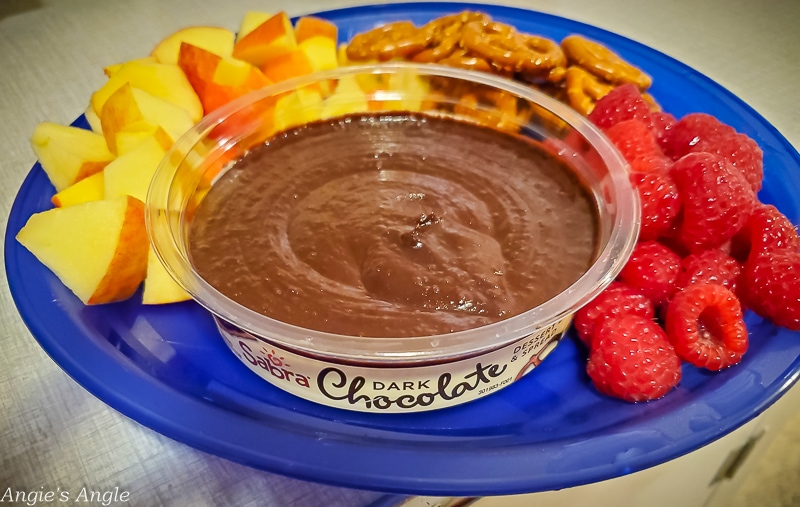 Day 341 – Sunday, December 6th – I grabbed this Sabra dark chocolate dip at Fred Meyer for 79 cents. Only to use it the next day and realize I may not like it because it was made with chickpeas (which I do not like). Surprise though I enjoyed it!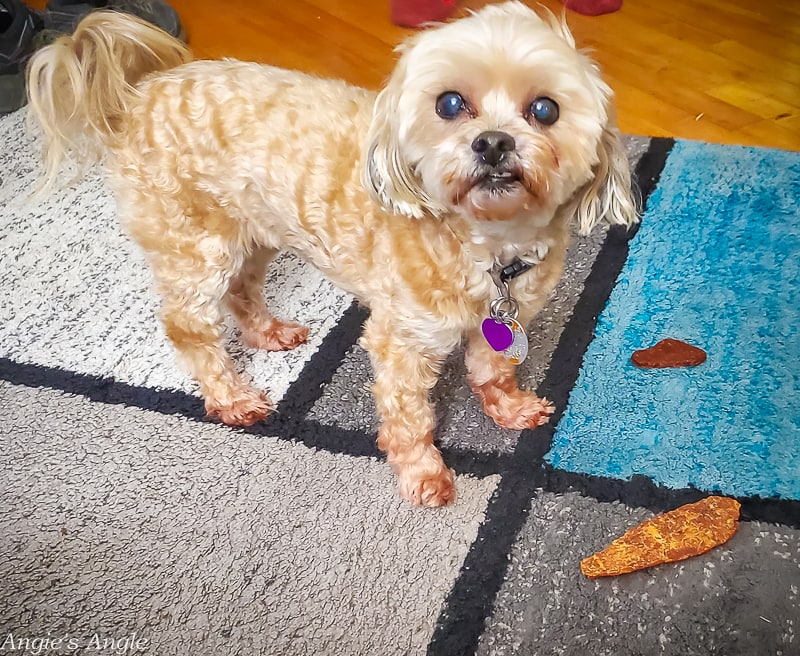 Day 342 – Monday, December 7th – We forgot to open the advent calendar the previous night, and so Roxy got two today. She didn't know what quite to do with two different treats. She only ate the one that was almost as big as her.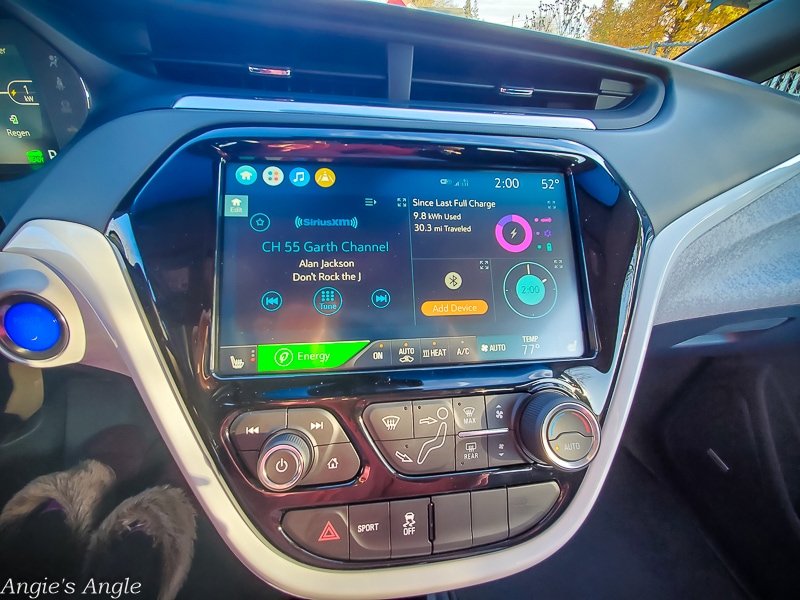 Day 343 – Tuesday, December 8th – We have the Chevy Bolt for the week, and I giggled the first time I sat inside. The middle console screen area reminds me of the Jetsons car. You can't see the bottom so much in this photo, which is really why it does – you'll see that later in the slideshow video.
How was your week?