As promised, I've taken time away and have been loving it. Thankfully, I am getting ideas written down for 2021 on what I want to focus on in certain days, months, and general thoughts. I hope to get a few more written down before I dive back into work. With that, I am happy to be sharing this 2020 Catch the Moment 366 Week 51. Can you believe only one more full week to go? Then just a few extra days.
Post below may contain affiliate links, which I may receive a kickback on if you order through the provided link, at no extra cost to you.
Do you enjoy Catch the Moment 365 still? It seems such a huge part of who I am anymore and something I know I'll be posting each week, which is helpful. I would love any insight from you all. How would you like me to change it up around here? What more things would you like to see around here? Let me know, and I can work on it.
As for this last week, a little bit of this and that. And I did miss a day last week somehow. Relaxing, and as always, Roxy cuteness is the main ingredient.
Take a look?
2020 Catch the Moment 366 Week 51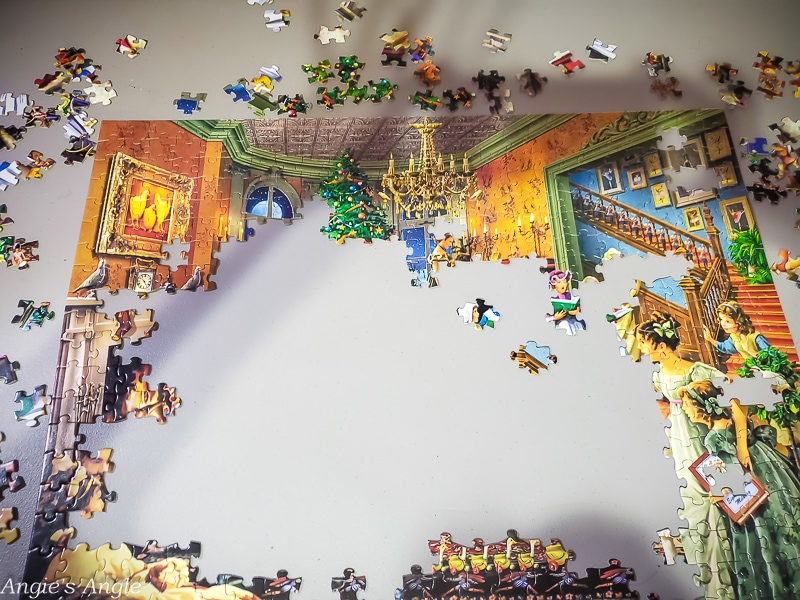 Day 351 – Wednesday, December 16th – Working on our first Christmas jigsaw puzzle for the season. This one was from Go! and was so fun and easy. Only 500 pieces too.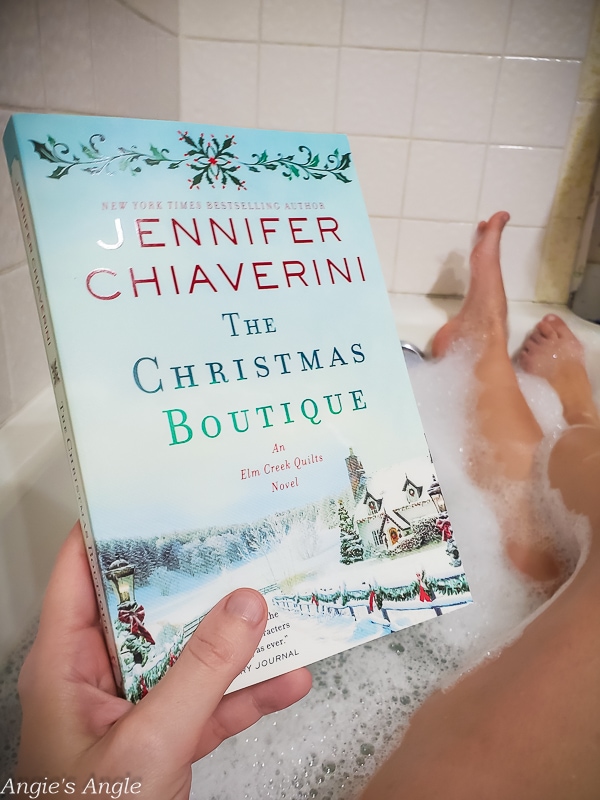 Day 352 – Thursday, December 17th – Started this book for the Christmas season and a good hot bubble bath. Pictured is The Christmas Boutique by Jennifer Chiaverini which was a gifted book I received. Part of the Elm Creek Quilts series that I never heard of. Was cute and enjoyable but probably not a favorite for me.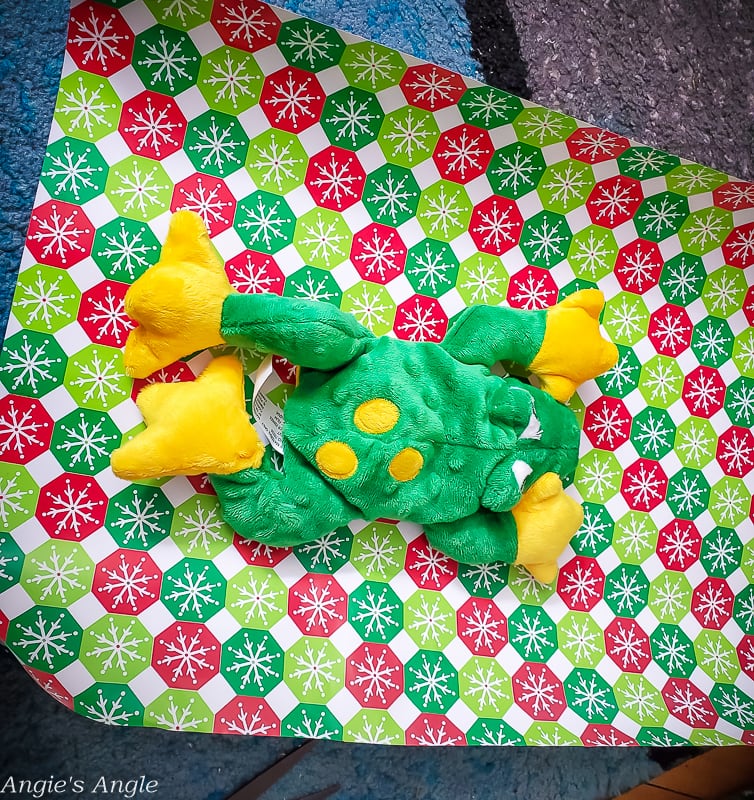 Day 354 – Saturday, December 19th – Took the evening to wrap Roxy's Christmas gifts. As is tradition, she kept trying to steal the babies to play with. This frog was one of her stuffy gifts.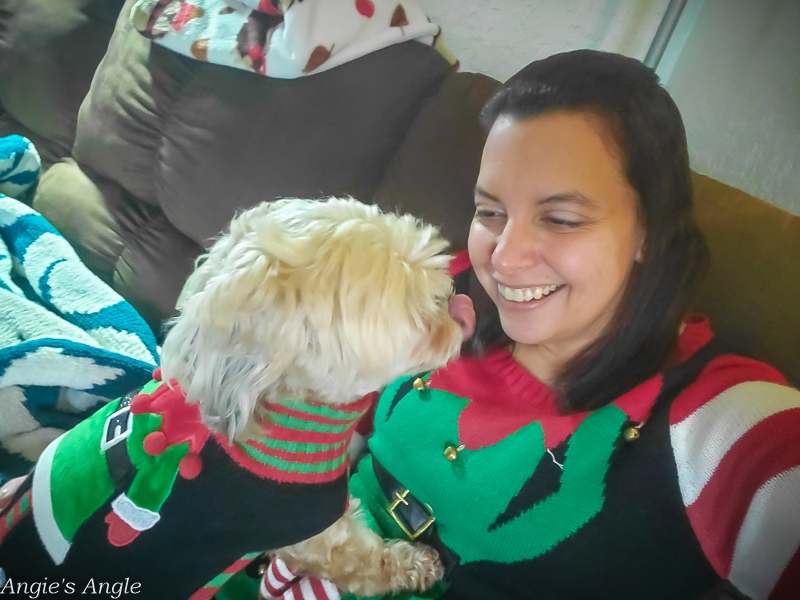 Day 355 – Sunday, December 20th – Just matching girls ready to do some doorstop drop off for Christmas gifts. Similar dog ugly sweater like Roxy has here, Elf.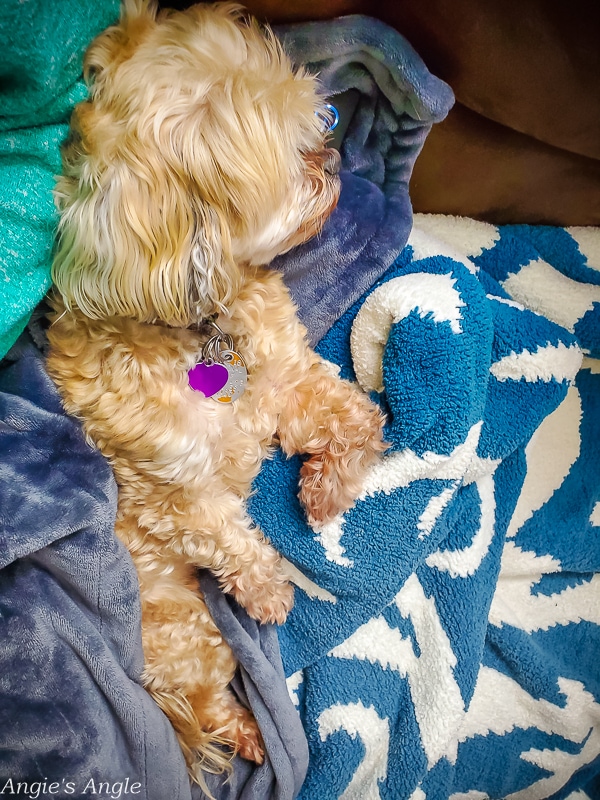 Day 356 – Monday, December 21st – Not easy to tell in this photograph but Roxy was sitting kind of up while sleeping soundly. She was so cute that I had to try to capture a photo.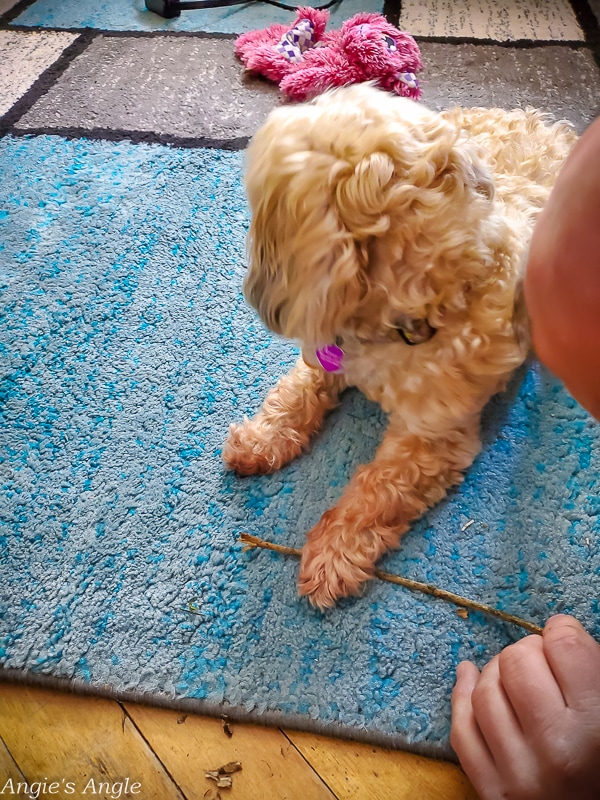 Day 357 – Tuesday, December 22nd – I was sitting over in the second living room working on a puzzle. I look up, and Roxy is doing something funny. I ask Jason what is she doing? He looks, and she is chewing on this stick, happily. Not eating it but just chewing it apart. Silly girl.
How was your week?