It didn't even dawn on me that this birthday Jason would be a big one until a few weeks before. He was going to be turning 50, 50! I needed to get my thoughts together and try to plan something memorable. But sadly, I couldn't plan a surprise party as I did on his 40th, so what could I do? I lucked out by The Ocean Lodge saying yes to hosting us for his big birthday. And my GM contact confirmed us with a 2021 GMC Sierra to play with for his birthday week. We were off to a great start. So want to learn how The Ocean Lodge brought us joy for Jason's big birthday? Keep reading!
Thanks to The Ocean Lodge for hosting us. However, all thoughts and photos are 100% our own.
Honestly, we were in major need of an Oregon Coast getaway. It had been over a year since we truly visited the Oregon Coast, which is a long time for us. The ache to breathe in the coastal air was great. The way things worked out for Jason's birthday was truly perfection. I am grateful and so excited to share our getaway with you all.
We had never been to The Ocean Lodge, so it was quite the treat to be hosted to stay and share our trip with you all.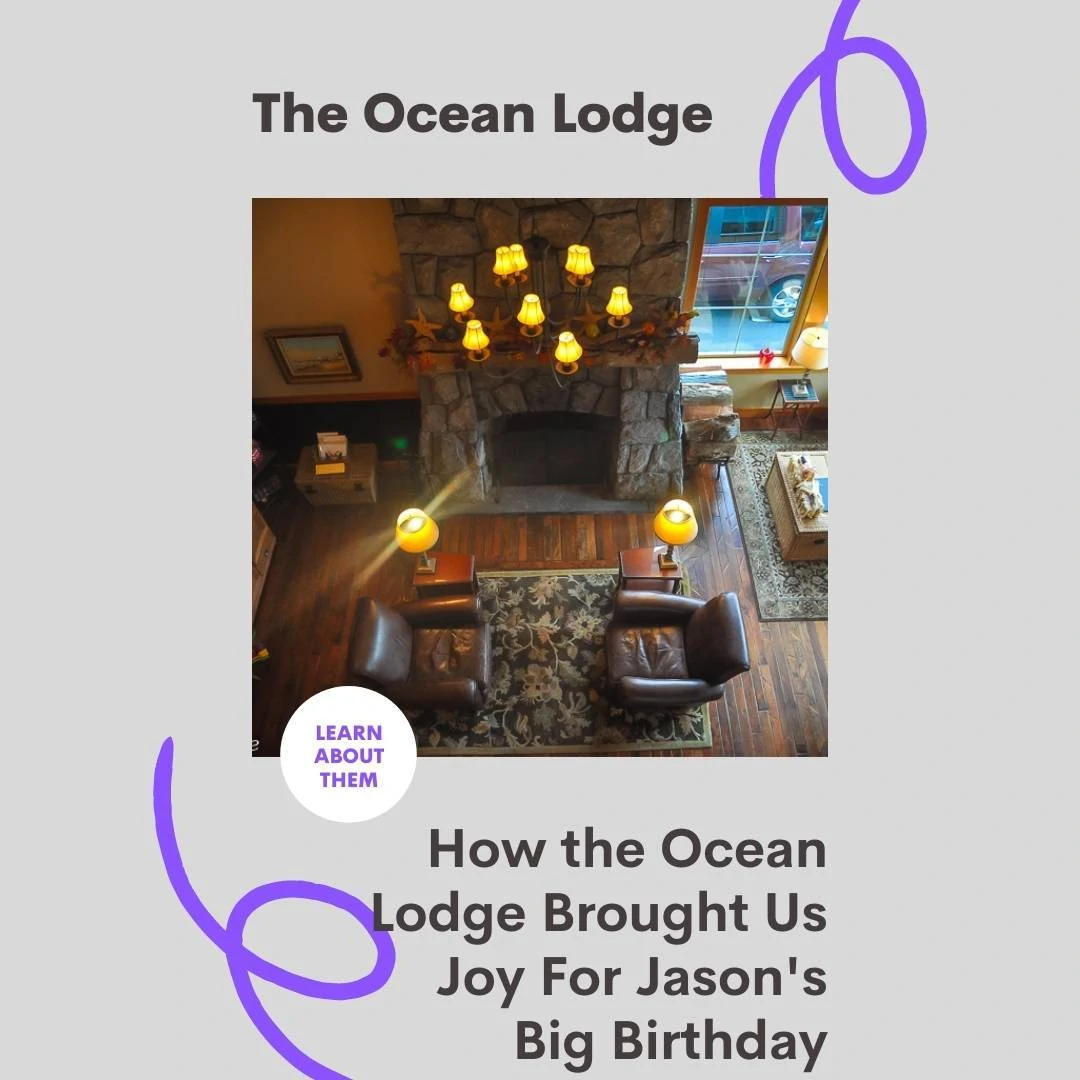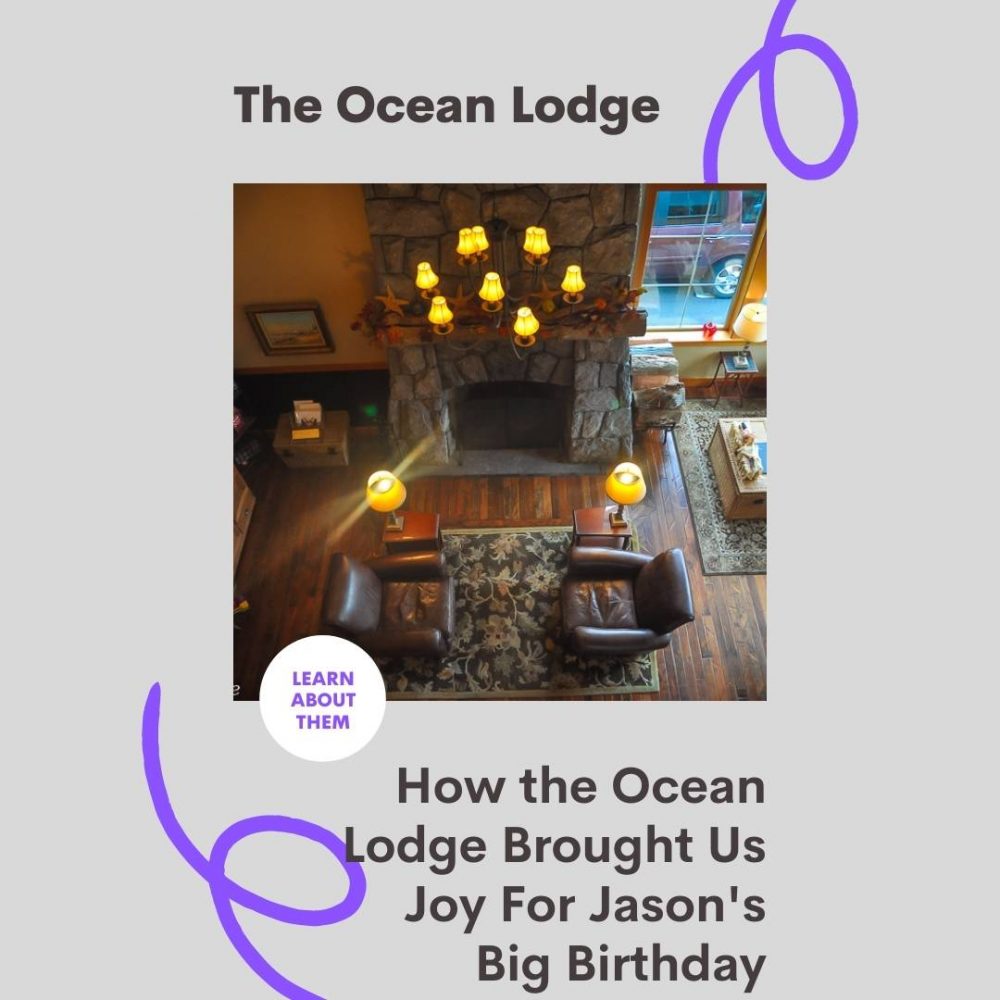 How the Ocean Lodge Brought Us Joy For Jason's Big Birthday
Sunday, November 8th, found us pulling up to the beautiful The Ocean Lodge in Cannon Beach, Oregon, to check-in. Jason, Roxy, and I were all very excited for our little getaway and couldn't believe the time was finally here.
Checking in was easy, and I felt very safe and physically distant. The attendant was warm and wanted to make sure we felt welcome. We were directed where our room was and the amenities that were available to us. One being a welcome wine reception between 4 pm and 6 pm. Also, complimentary continental breakfast from 7 am to 10 am (M-F). A bonus of something new they were trying, an evening nightcap brought to your room from 7 pm to 9 pm.
I headed up to the room first so I could get first impression video and photos while Jason headed back to the truck to get Roxy and our luggage.
Our Room – Oceanfront Queen Suite with Sofa Sleeper (Pet-Friendly)
My very first impression as I opened our room door was, WOW. My eyes gravitated right to the balcony for that amazing ocean view. Beautiful!
Plus I smiled because The Ocean Lodge left Jason a balloon and taffy for a birthday surprise. How sweet!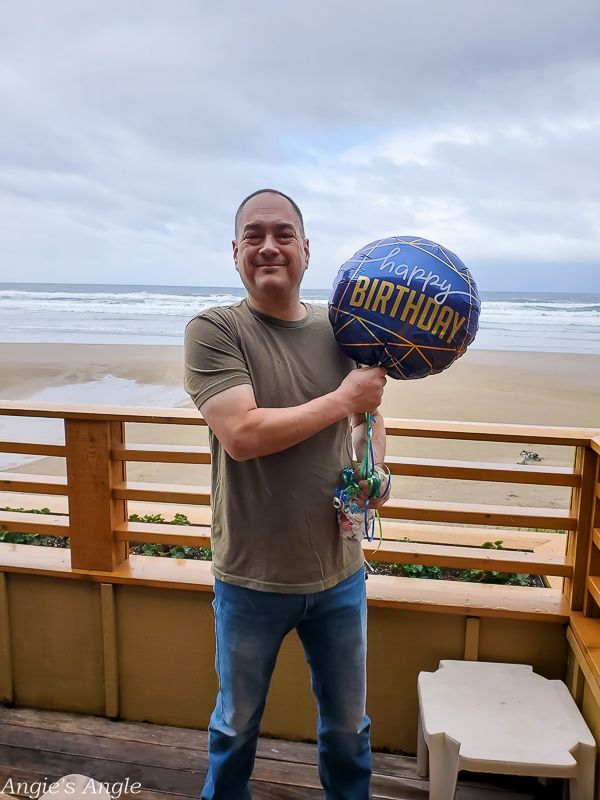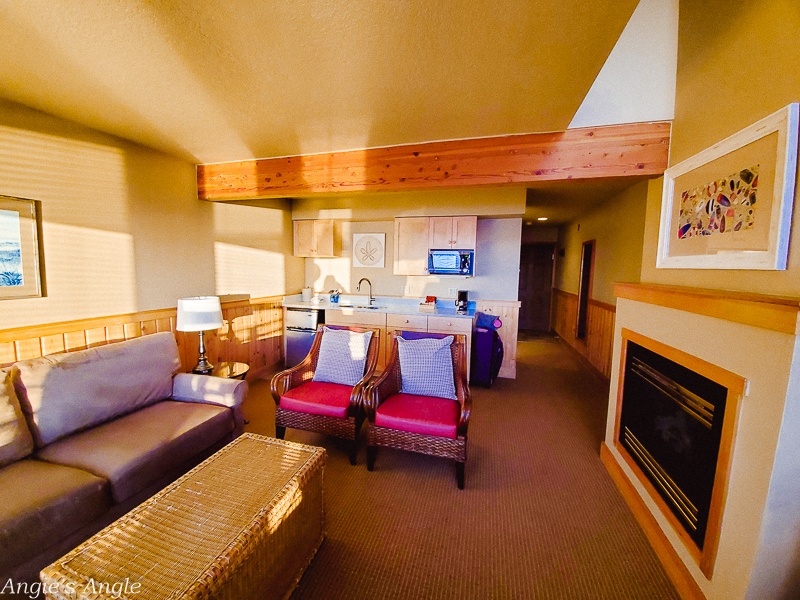 You can see what I saw with the first sweep by viewing the video below. It's all so pretty and inviting. It was a suite, so it had a separate bedroom area, which is always a nice addition. Plus, check out that shower. By the way, it had the best water pressure, surprising for a hotel and much welcome.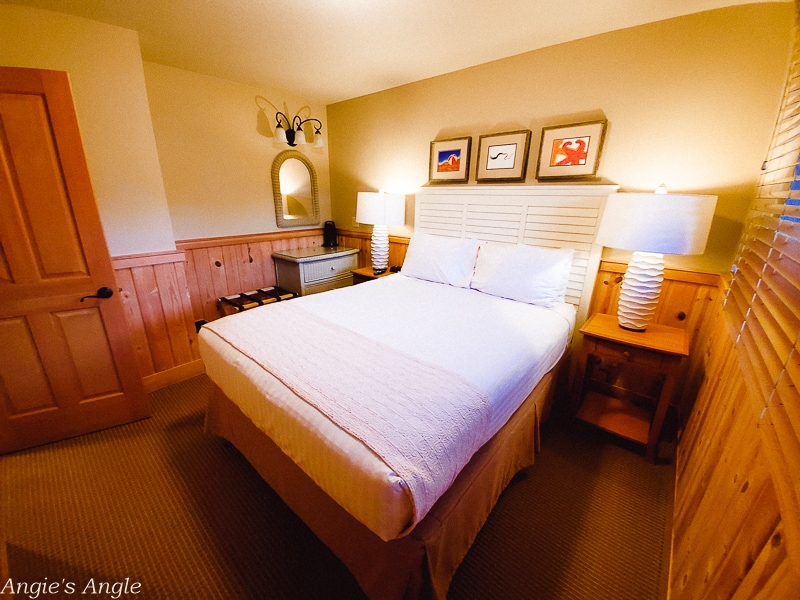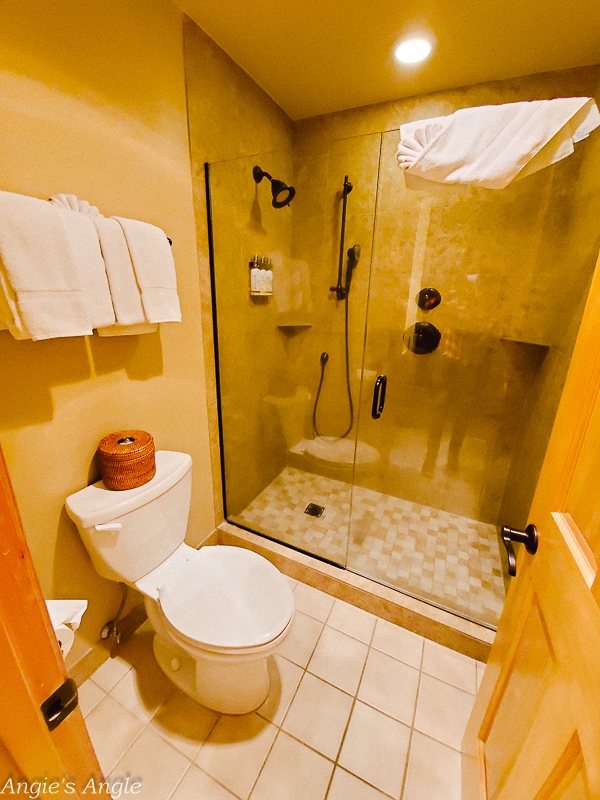 We had a mini wet bar, which also was super helpful on this trip since we didn't want to spend a lot of extra money. They provided breakfast, and we brought sandwiches for lunch. So the only meal out we had to do was dinner. Worked out perfectly.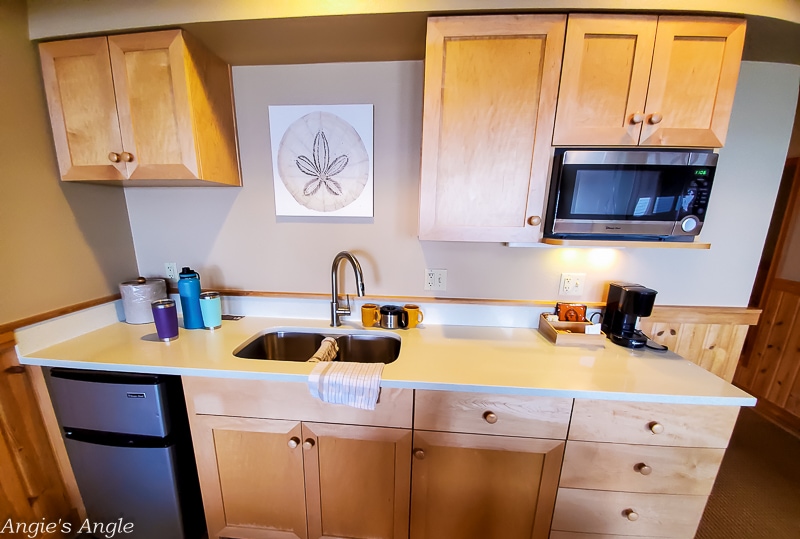 Honestly, we didn't leave this room much while here. You'll see that a bit later in what we did while on our getaway. With an oceanfront view like we had, we didn't feel the need to venture far. Wouldn't you agree?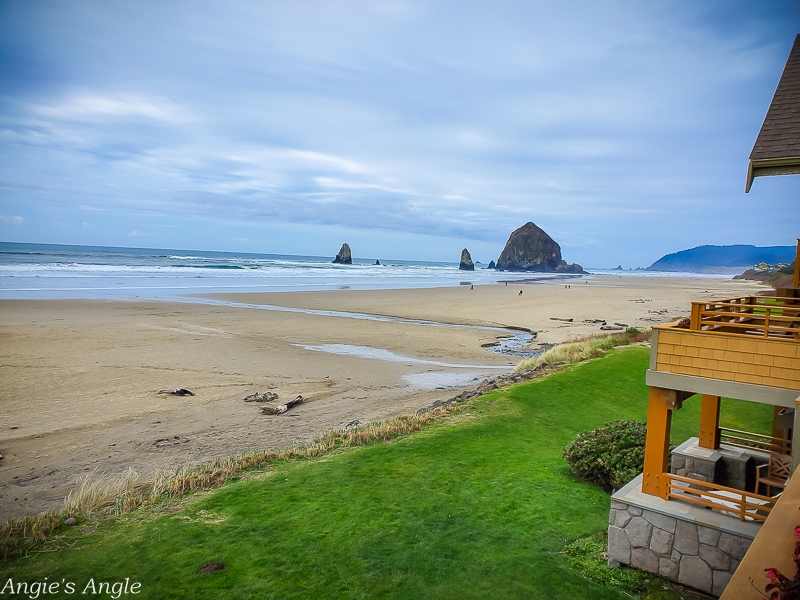 Plus I wasn't feeling 100% on Monday, so I was sticking pretty close to my heating pad.
What We Did While in Cannon Beach, Oregon
Sunday, November 8th
After checking in and unpacking some at The Ocean Lodge, we happened to be able to catch the perfect sunset straight from our balcony. Beautiful. I could have gotten used to this view that is for sure. Then we got down to deciding where we could go to eat for the evening.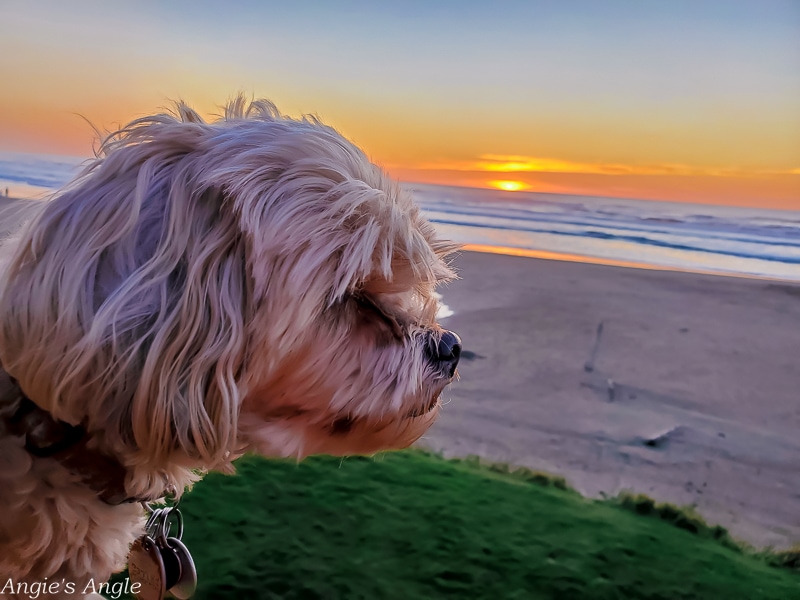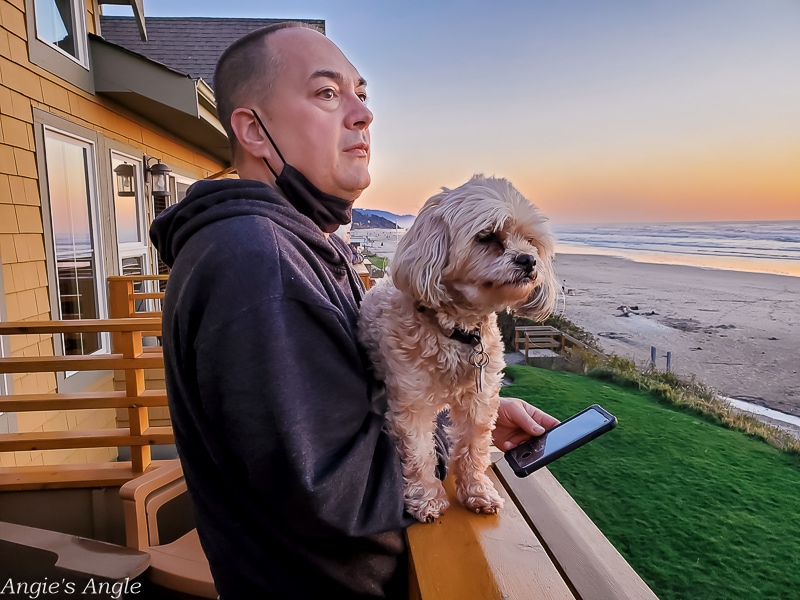 Landing at the Warren House Pub that was just down the road from us, so we decided to walk over. It was super cute inside, comfortable, and all the tables were far apart making a perfect safe distance. The food was amazing too.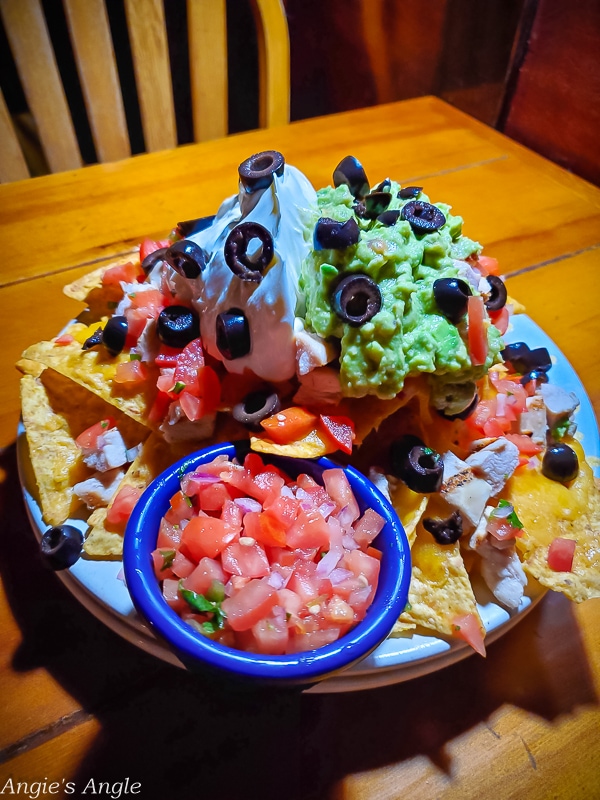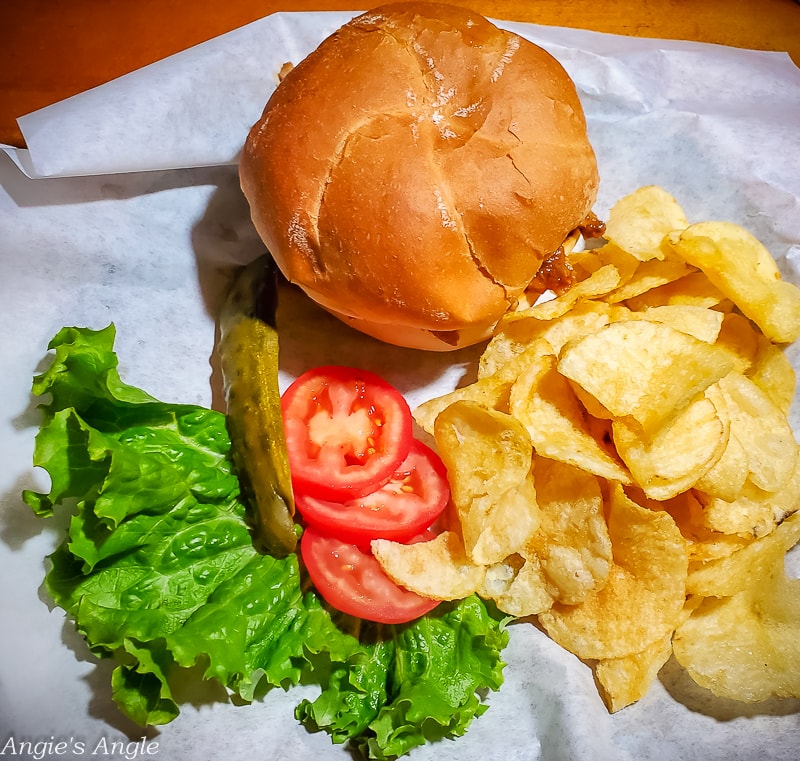 After walking back to the lodge (which by the way was super chilly walk but we made it), we were just in time to accept our evening night cap. Which was a little glass of port & a chocolate truffle each. So sweet and thoughtful little treat.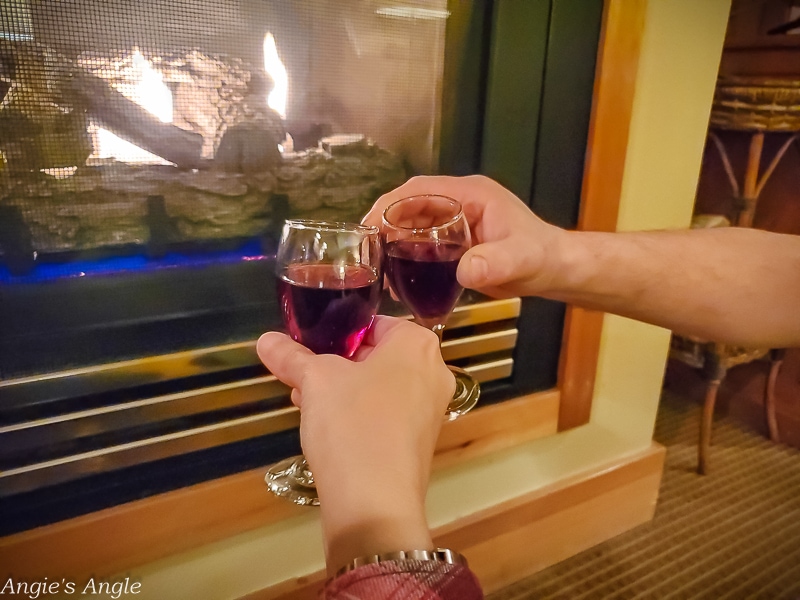 Ending the evening with a little Netflix. Yes, nicely, the TV was smart, so you could easily log into Netflix and do a little catching up. We watched a bit of Ratched & Umbrella Academy.
Monday, November 9th
Roxy wakes up with the first dawn of light while we are on vacation. At home, she'll sleep until we wake up. But on vacation, she is always the first up and makes sure we wake up and get going. I guess she doesn't want to miss out on any chance on new adventures. Which means we were up and trying to go earlier than I would have liked. Yet, we still had a slow-moving morning. Jason went down to the breakfast room and brought back breakfast for us. And we also made up a pot of coffee in our room.
I noticed the weather was nice, while chilly. It wasn't raining, so I took the chance to enjoy the balcony with my book and my heating blanket. So lovely. I could have imagined just how much more I would have enjoyed it in better weather. Still, I was excited to get a little bit of it this visit.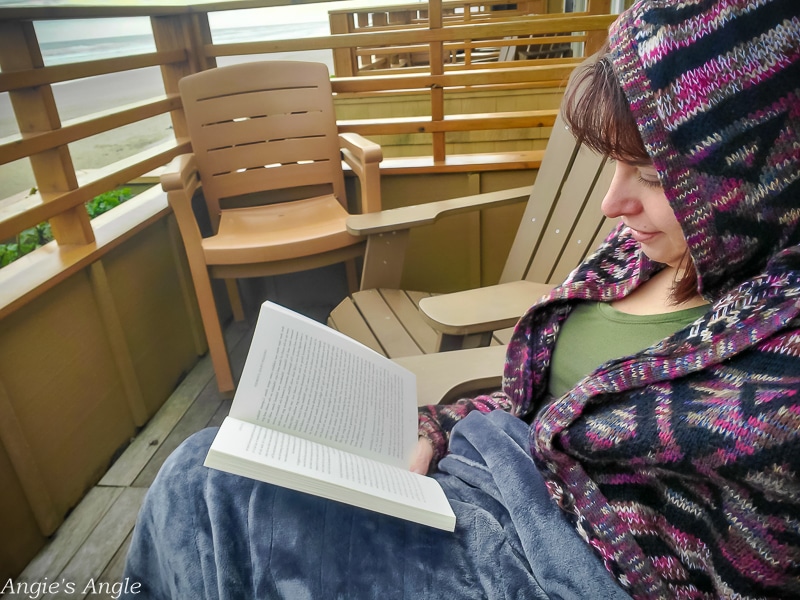 After a bit, we got ourselves out to take photos and videos of the lodge. And of course, a walk on the beach. I love that you are so near a good path to the beach. Another major bonus to stay at The Ocean Lodge.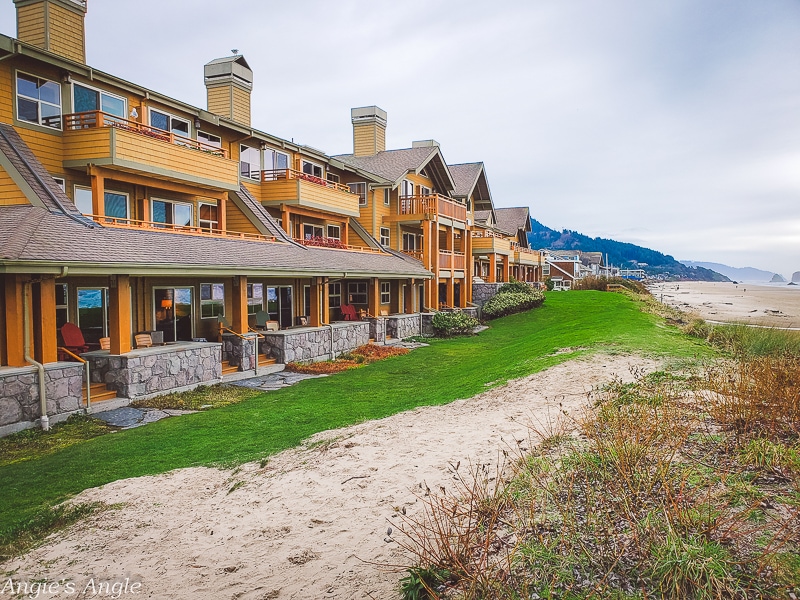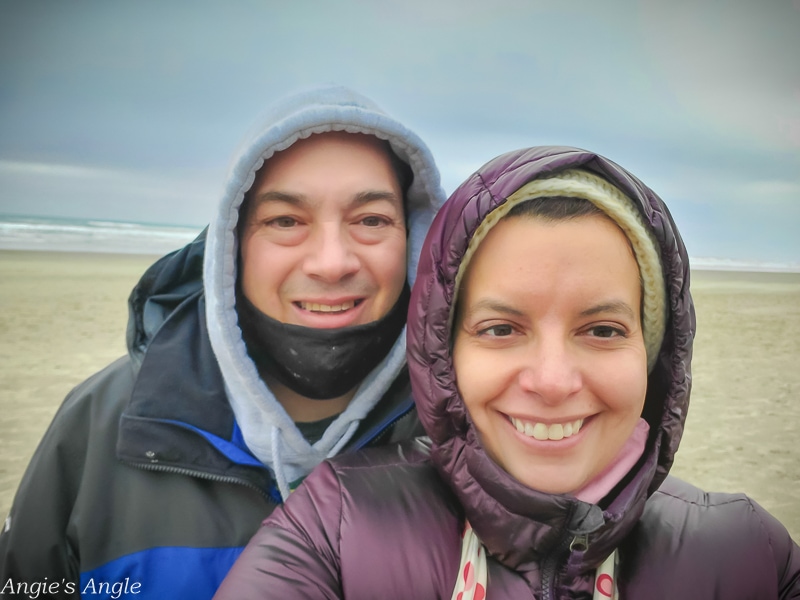 Late afternoon found us back in the room and me taking a lovely nap.
Dinner…
Dinner though, what was dinner going to be this night? It was dark when we tried to figure out where we wanted to eat. And driving through Cannon Beach didn't help us because everything looked dark. Finally, picking out Public Coast Brewing at the end of the Cannon Beach main street area. It was decent, but I wouldn't say it was a dinner place. Fish and chips were good, beer/cider was yummy, and the dirty fries were decent.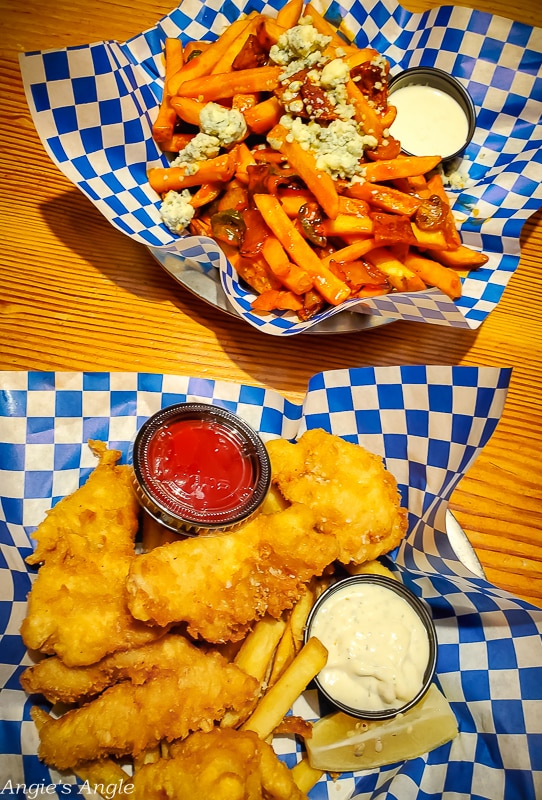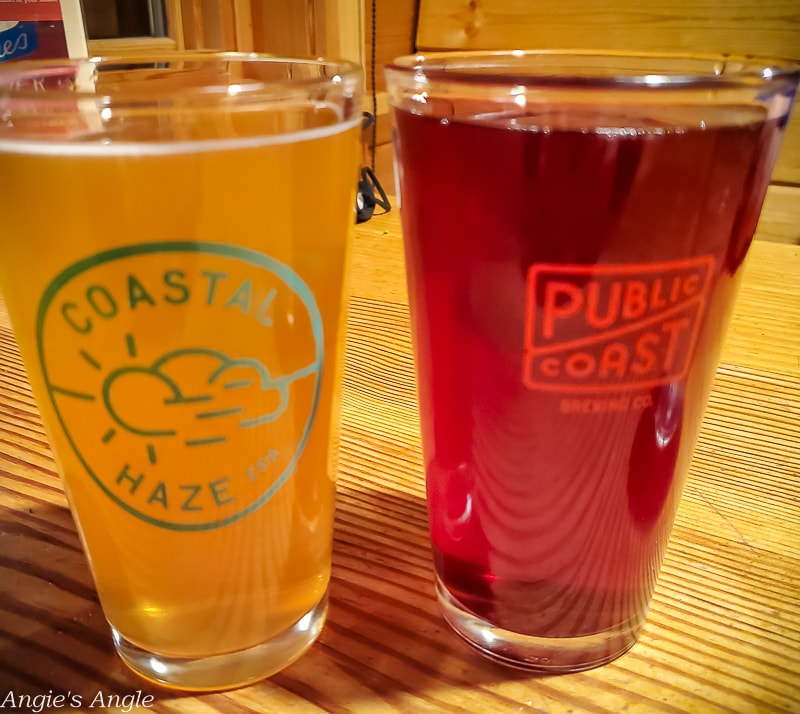 Ending up this evening, our last, by playing a few hands of rummy. Sadly, we missed out on the nightly nightcap this evening by not getting back in time. Dangit!
Tuesday, November 10th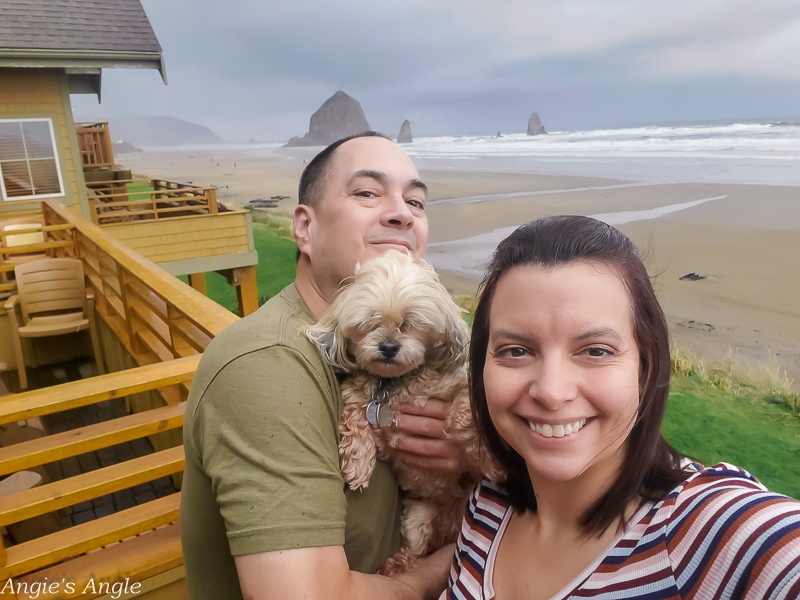 Check out time. Why? We didn't want to leave. And apparently, Roxy was going to show she didn't want to leave. Ugh, naughty girl.
She was so good the whole time we were there and even walking the full lodge Monday. Yet what does she do as we were checking out and Jason was letting them know our shower drain was pretty clogged…she pees! Yes, she goes potty right there in the lobby! How embarrassing. Thankfully, the gal working was super sweet and said it wasn't a big deal at all; it happens when pet-friendly.
After finally leaving and being so embarrassed by Roxy's stance on leaving the beautiful The Ocean Lodge, we drove up to Ecola State Park. Oddly, I don't think we ever visited in all the time we've been in the area. It had the most amazing view. Plus, parts of The Goonies & Kindergarten Cop were filmed right there at that viewpoint. Neat, right? We hiked around that area a little bit, getting photos, then headed back to the heart of Cannon Beach.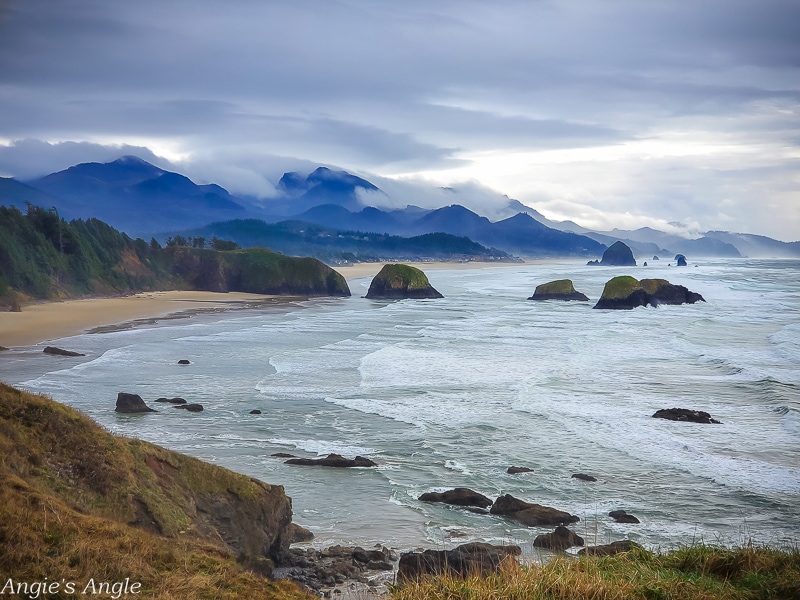 Walking…
The nice thing about Cannon Beach is there are ample parking spaces to walk the shops, which is hard when you were in the big GMC Sierra, but no worries, lots of big spaces to park the beast. We walked Cannon Beach and enjoyed the cute shops before deciding we were hungry and wanted to eat before heading back home.
We actually started walking to Pelican Brewing but realized it was a bit more of a walk than we wanted, so we turned around and went back to get the truck to drive there. Again another first for us, we had never been to Pelican Brewing, and it was fabulous.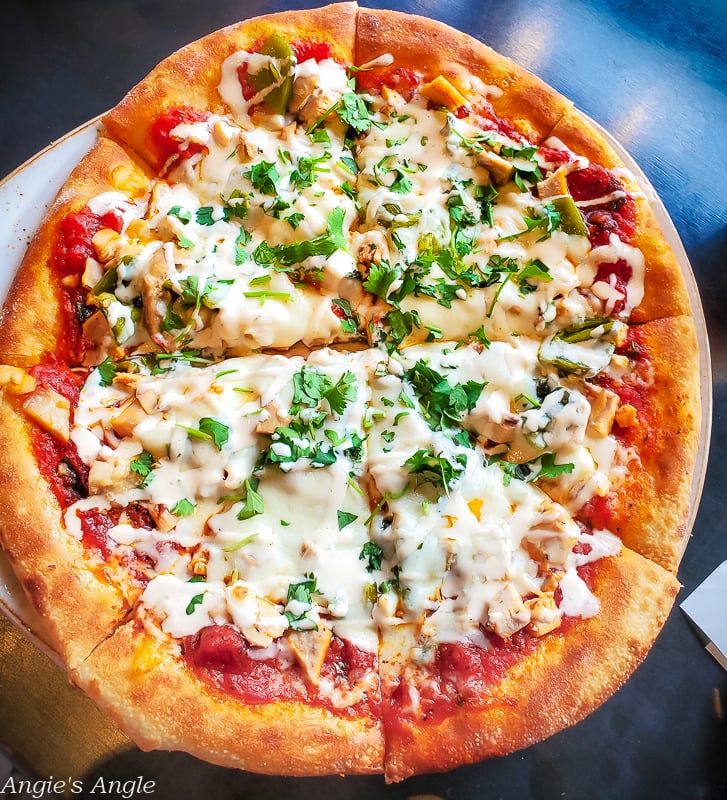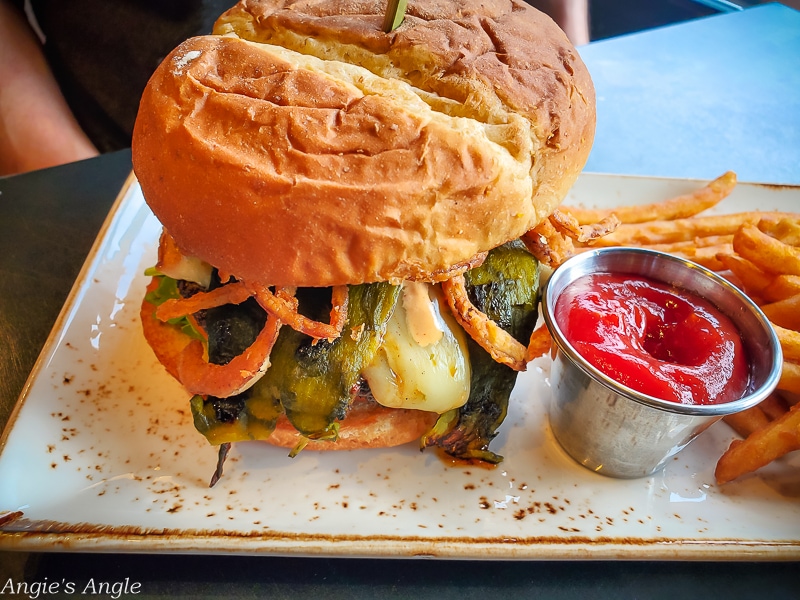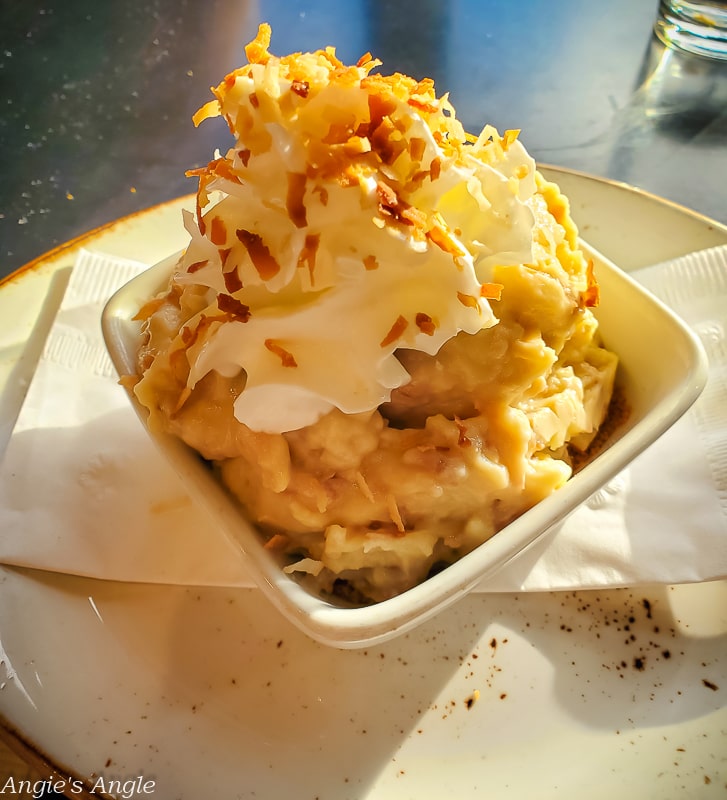 I had a flatbread, and Jason had a hamburger; both were so darn good. Ending our meal with a dessert since it was Jason's birthday trip and he had yet to have a dessert. I don't remember exactly what it was, but I didn't think I'd like it much but ended up liking it.
After our yummy late lunch/early dinner, we started to make our way home. Only to find a major stop in traffic on HWY 26 and deciding to turn around and take a different route. It was a good thing we did because one ended up being a bad traffic accident that closed the highway for 3 hours, and we ended up seeing a herd of elk on the other route. Such a nice sight!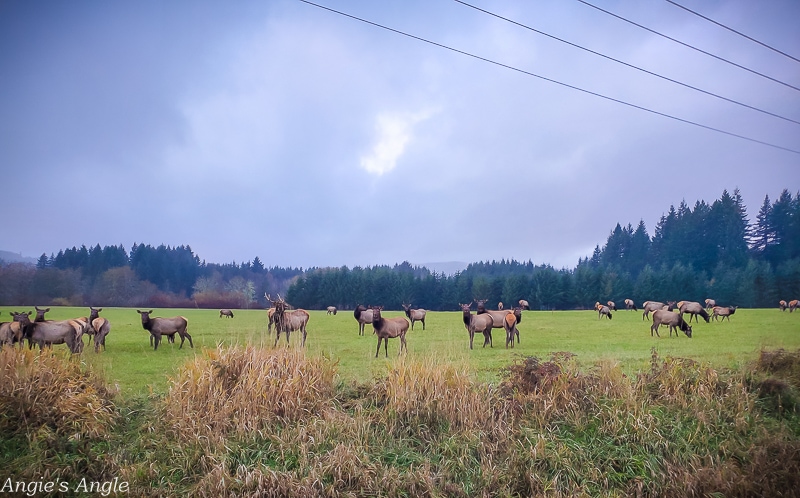 Jason's 50th Birthday
We all had such a wonderful time on this little getaway to celebrate Jason's birthday. You'll be hearing more about the 2021 GMC Sierra in another post soon.
If you want to book with The Ocean Lodge or follow them to keep up with them, find that information below. I swear you'll love staying at The Ocean Lodge, and hopefully, you'll find it as lovely and perfect as we did.
The Ocean Lodge
2864 Pacific Street
Cannon Beach, Oregon 97110
503-436-2241

Facebook
Instagram
Last the little video I put together on our little getaway. I hope you enjoy it. I'd be more than happy to try and answer any questions you may have about The Ocean Lodge or Cannon Beach; ask below. And hopefully, this post brought you a bit of joy as The Ocean Lodge brought us joy!