I am not doing so hot on getting photos every day for this Catch the Moment 365. I don't even think about taking a photo sometimes, which is weird for me. Things must change again. So for this 2021 Catch the Moment 365 Week 3, I have only five of the seven days to share. At least I have five. Got to play the positive on this lack of photographs.
Post below may contain affiliate links, which I may receive a kickback on if you order through the provided link, at no extra cost to you.
Life is still slow around here. I have a few ideas for upcoming blog posts and one scheduled for the end of the week already. So that is something I'd say. I am trying over here, so still be patient with me and stick around, please!
Ready to see the whole five photos for this last week?
2021 Catch the Moment 365 Week 3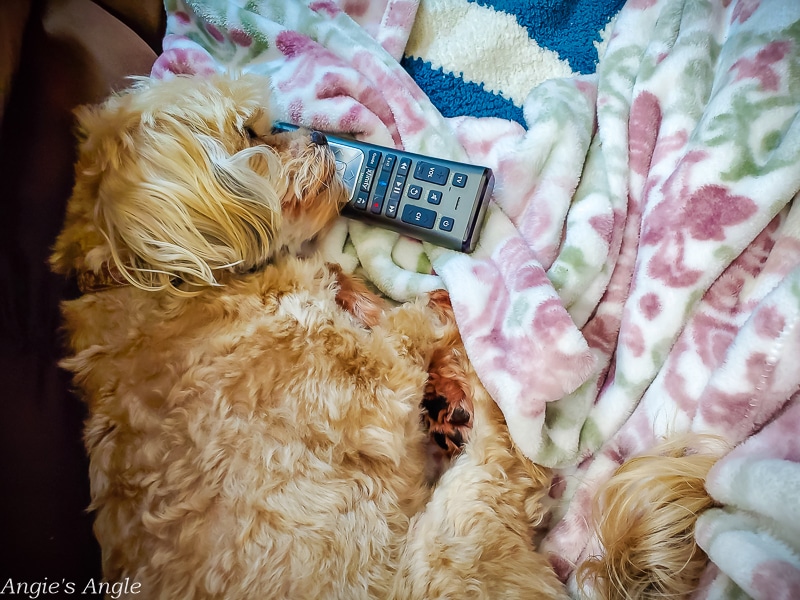 Day 16 – Saturday, January 16th – Roxy decided it was her turn, finally, to take over the remote and watch what she wanted to watch.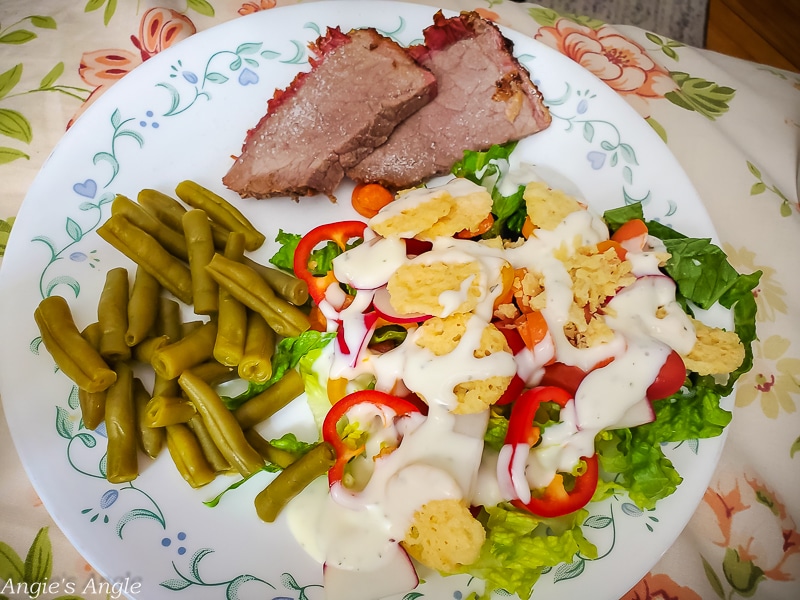 Day 17 – Sunday, January 17th – Dinner is served. Jason put a roast on the Traeger and threw together a salad and I opened the can of green beans. It was good.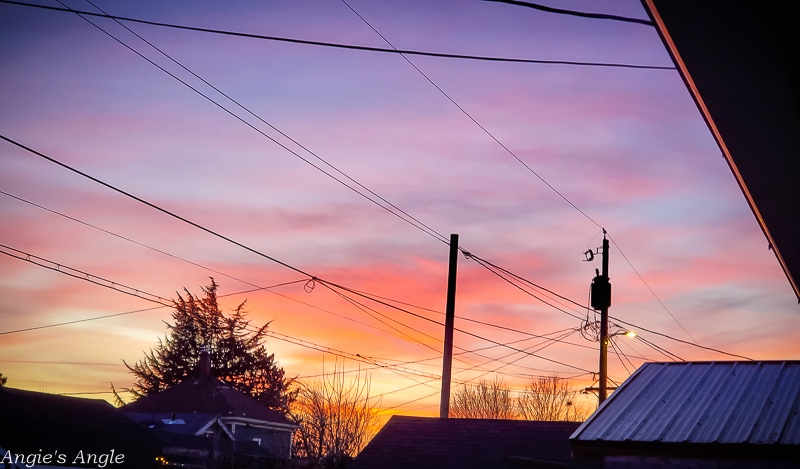 Day 19 – Tuesday, January 19th – I just happened to catch the sunset for the evening. Getting outside rarely happens lately but I couldn't pass up this one.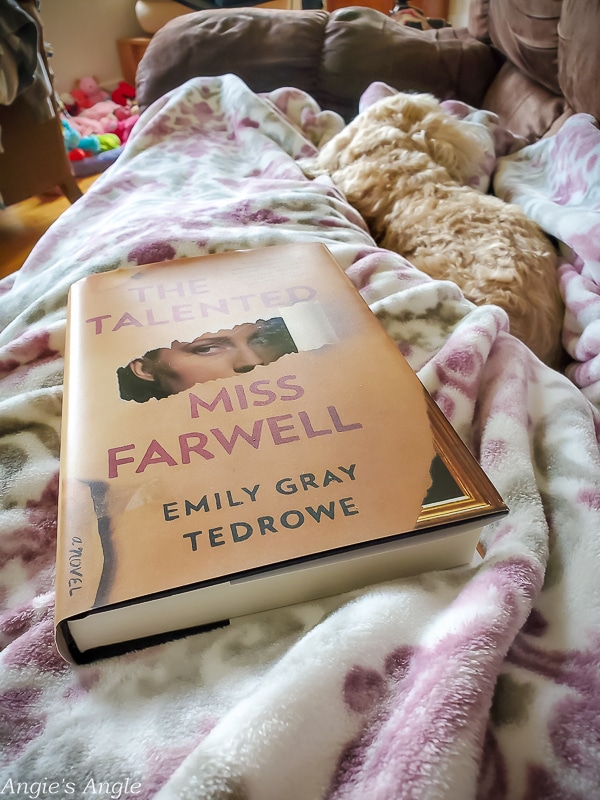 Day 20 – Wednesday, January 20th – Our afternoon routine lately. I need to lay down for a little nap most afternoons and so this is where you'll find us anywhere from 1 to 4, depending on timing. The Talented Miss Farwell by Emily Gray Tedrowe, I received as a free review gift. I have since finished it and thank goodness, I did not care for this book at all.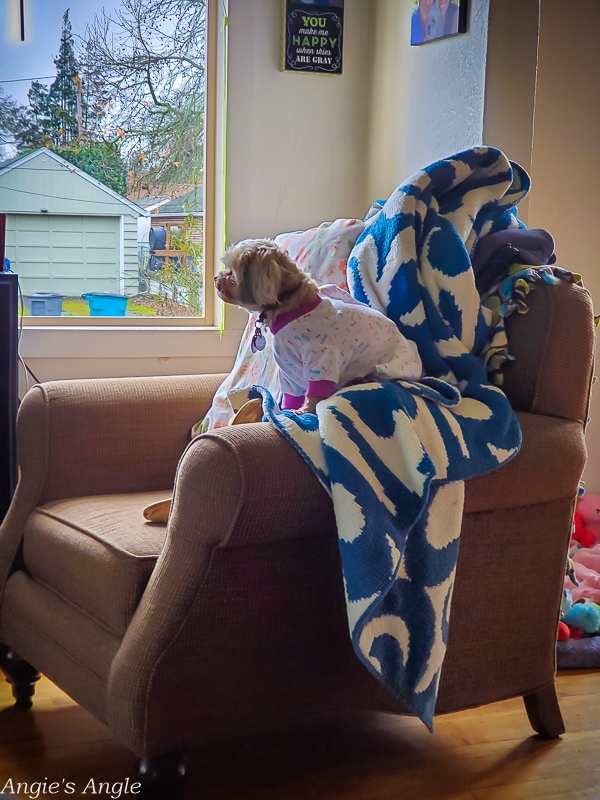 Day 21 – Thursday, January 21st – This was a new spot for Roxy to sit. She made me giggle when I came back from the kitchen for morning routine and here she was. She sat there for awhile and sat there again the next morning. She's so cute.
How was your week?