Another week already down in 2021. Can you hardly believe it? It's already April. April! My goodness. Where does the time go? It's not like we are super busy all the time, but time moves quickly, which is good in some ways and bad in others. As for this 2021 Catch the Moment 365 Week 13, I am calling it mellow.
Post below may contain affiliate links, which I may receive a kickback if you order through the provided link at no extra cost to you.
As I looked at the pictures from this last week, you can tell I did some walks, but I also was happily cuddled into my couch, trying to work and relax all at the same time. Hence why the word mellow popped into my head for this week. You'll see, I am sure, as you browse the photos and hear the story behind each.
Ready to see this last week of photos?
2021 Catch the Moment 365 Week 13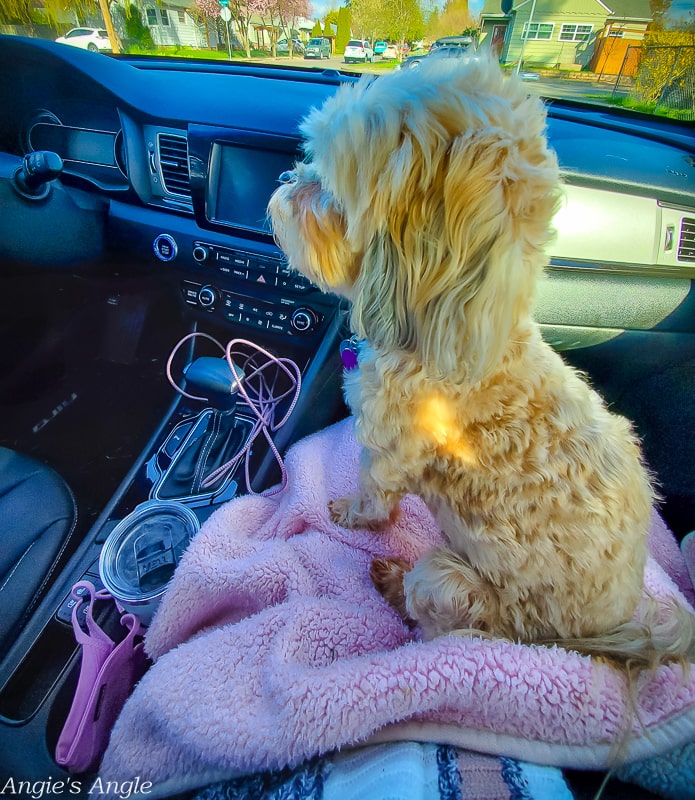 Day 85 – Friday, March 26th – I had an ultrasound appointment, and Jason was running behind. So he had Roxy and I head to the car to wait when he was almost home, so he could hop in. Roxy was very confused by this development and couldn't understand why we were both in the passenger seat when it was just us in the car.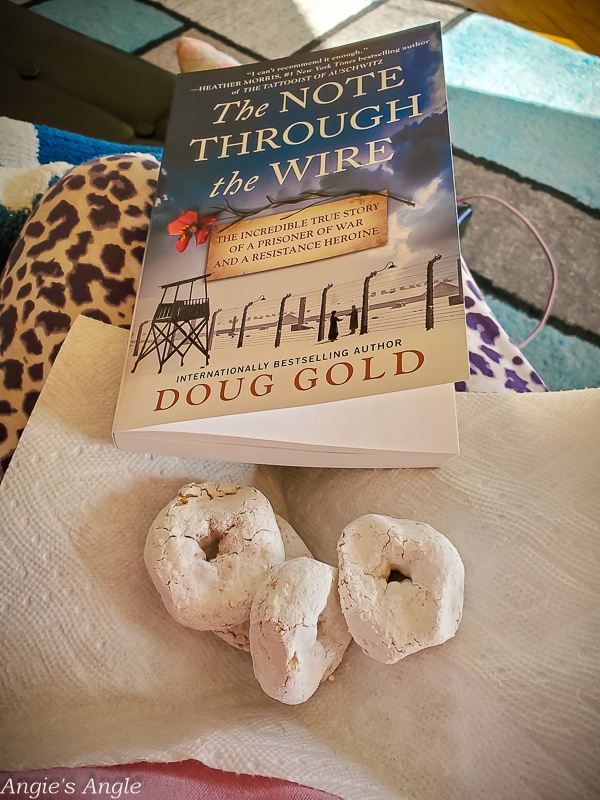 Day 86 – Saturday, March 27th – Just some late morning reading while I enjoyed some mini white powdered donuts. I have a weakness for these, and even more so now. Uh Oh! I was reading a gifted book, The Note Through the Wire by Doug Gold, which you'll see all the rest of this was week. It was good! Based on two real people and their love found during the war.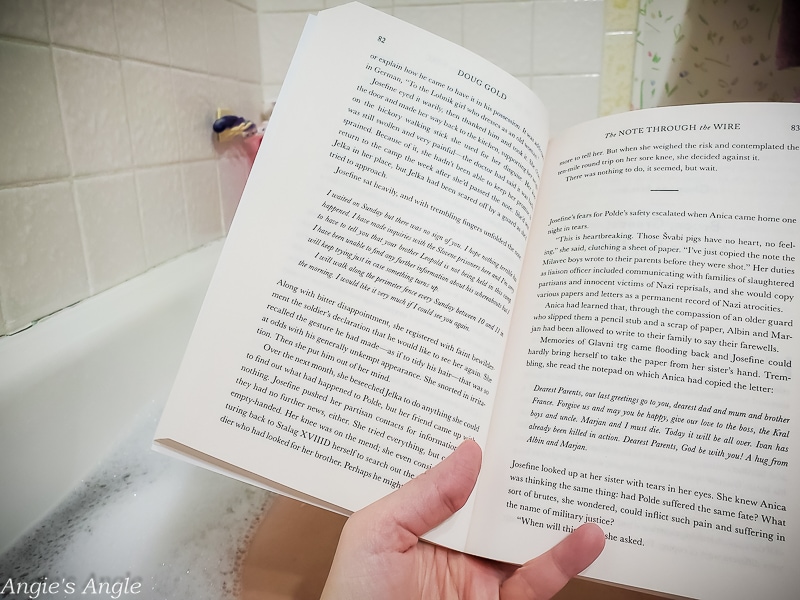 Day 87 – Sunday, March 28th – Just a little soaking to help the aches and, of course, reading while I do it. Is there anything else better? This essential oil bath stuff is the best, Kneipp Lavendar Bath Oil.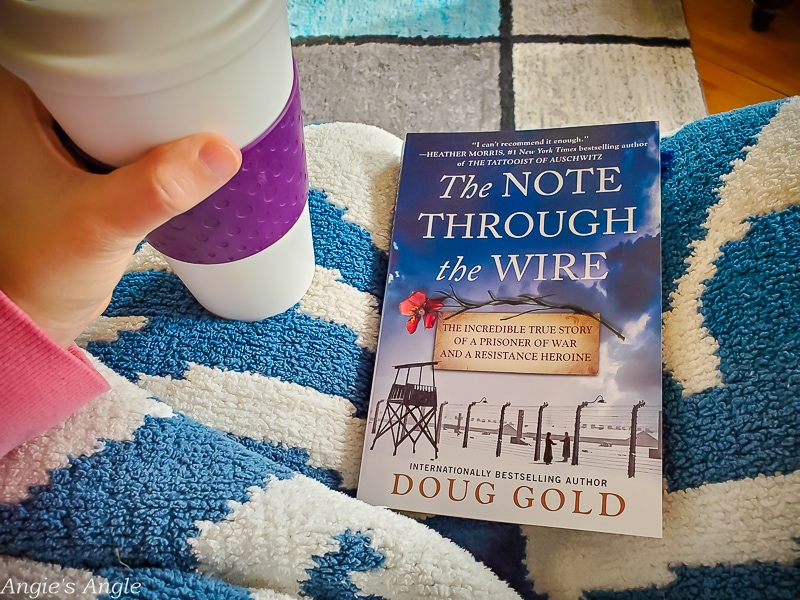 Day 88 – Monday, March 29th – Just your regular Monday morning scene. Nothing really to see here. If I remember right, I stayed inside all day this done, so no other pictures to be found.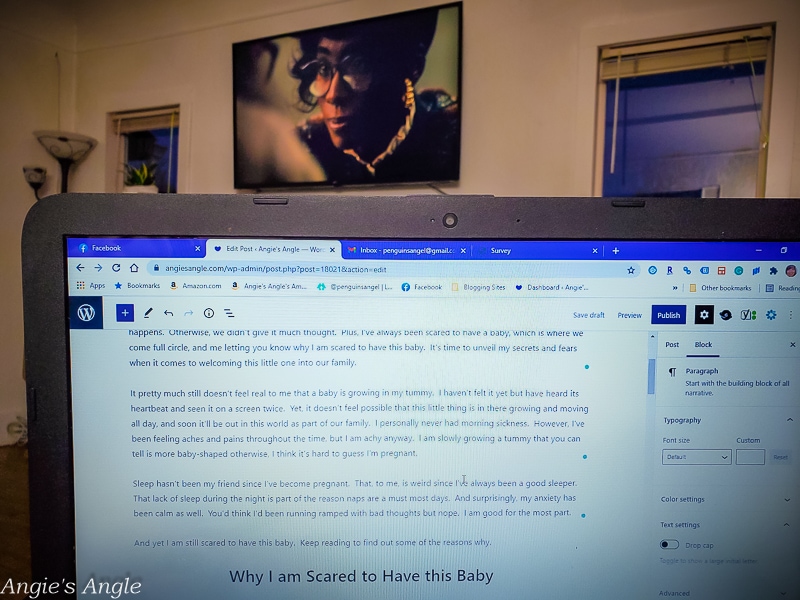 Day 89 – Tuesday, March 30th – Finally got some work done while Jason was at soccer. I finished up Why I am Scared to Have this Baby, all while watching America Horror Series #9. Thank goodness, I am truly enjoying this season because many of the previous seasons I did not care for but still watched.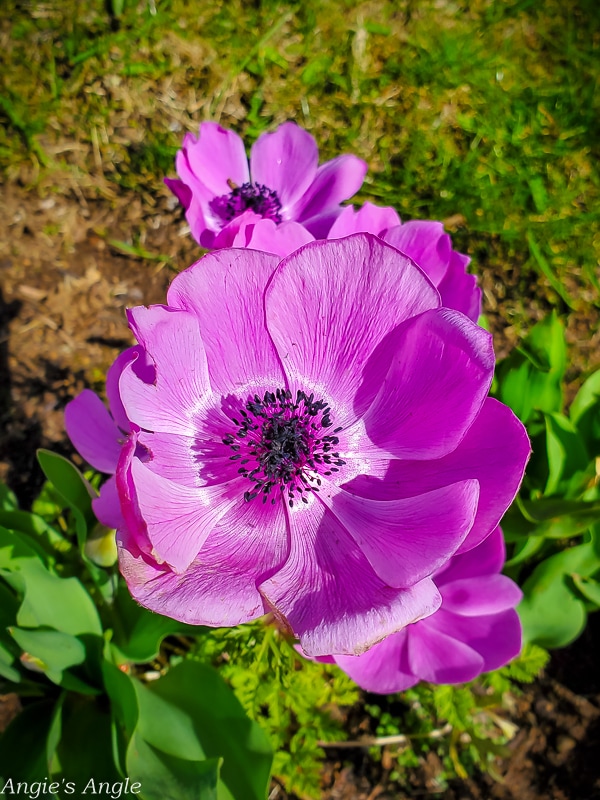 Day 90 – Wednesday, March 31st – There is nothing like doing your afternoon walks and running across so many pretty flowers to take photos of.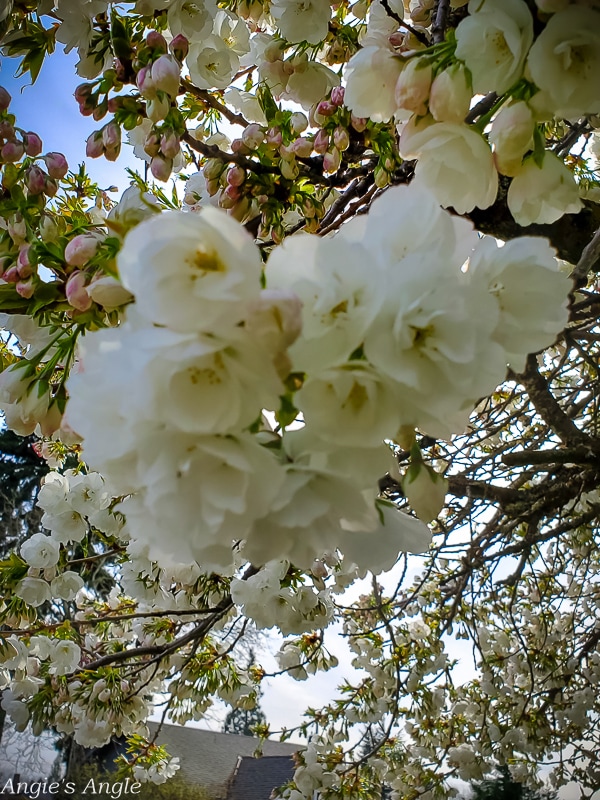 Day 91 – Thursday, April 1st – Two walks in a row, go me. I love Springtime. She's so pretty and doesn't last nearly long enough.
How was your week?