I am trying so hard over here to keep calm and stress-free. At the same time, a million things are happening around me. This is why this lovely blog doesn't always get the attention and love it deserves. I try to think of at least one other blog post for each week, but it doesn't always happen. I have one in the works that hopefully will go up this week, and then it's back to trying to think of new things. Until then, though, you have this 2021 Catch the Moment 365 Week 16 to browse for our last week in photos.
Post below may contain affiliate links, which I may receive a kickback if you order through the provided link at no extra cost to you.
What will you see this week? Surprisingly not a single photo of Roxy. I know, I was shocked too! Some pretty flowers, some new clothes, and a few other little random doses of photos. Variety this week, I think, is pretty fun; you'll have to let me know if you agree.
Ready to see the last week of photos? Just scroll down a tiny bit more and keep browsing.
2021 Catch the Moment 365 Week 16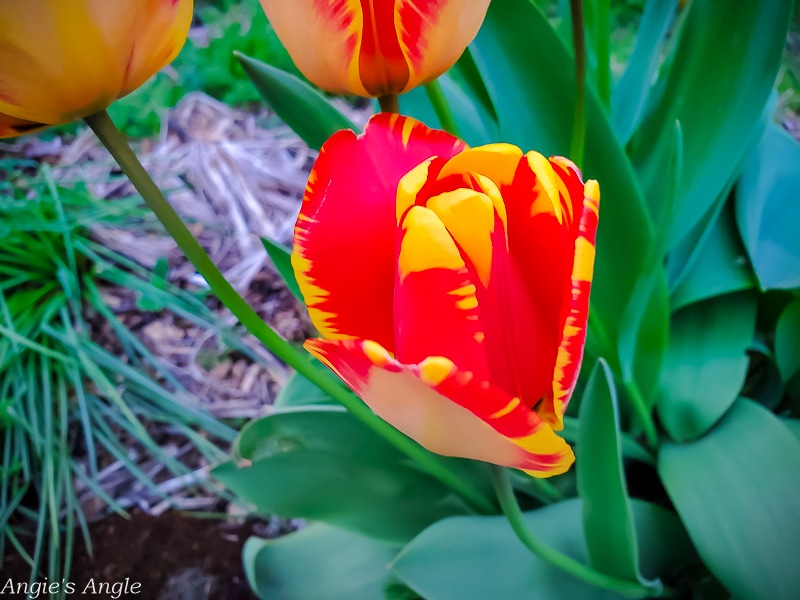 Day 106 – Friday, April 16th – I think this is my very favorite tulip color combo. There is something about it that makes me smile big. We found this gem on a late evening walk after Jason got home from work since I dragged my feet on going just Roxy and me earlier in the day.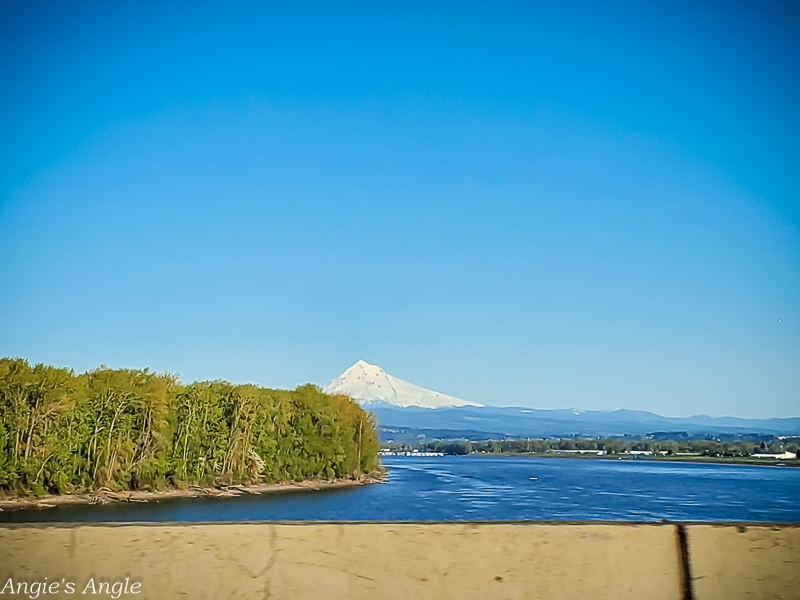 Day 107 – Saturday, April 17th – As we were crossing 205 over the mighty Columbia, I kept thinking how pretty and clear the mountain looked. Yet, I didn't want to bend down to pick up my phone to take a picture. I did finally at the very end and was able to capture it before the trees hid it. It would have been even better having I moved sooner! Gosh, darn it.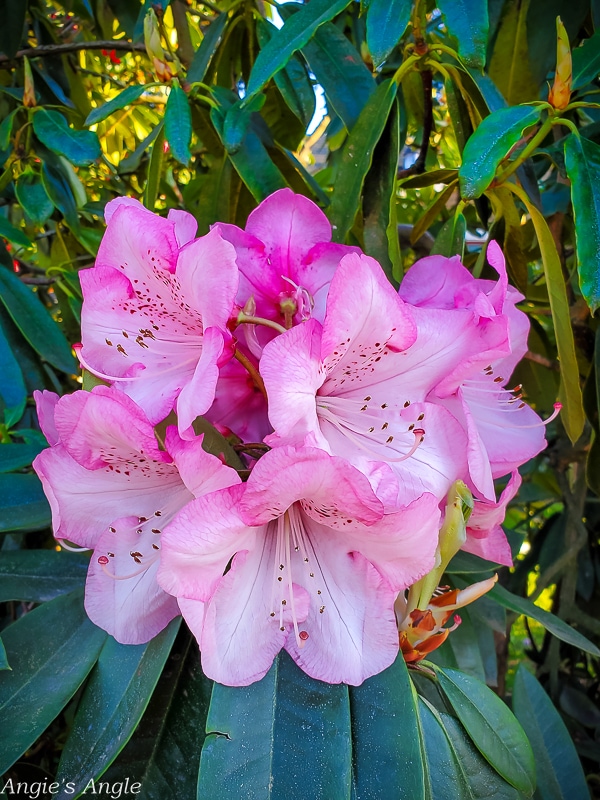 Day 108 – Sunday, April 18th – I love the flowers showing themselves on our walks. This was another gem I ran across. We were able to take a decent walk Sunday before Jason's soccer game came on.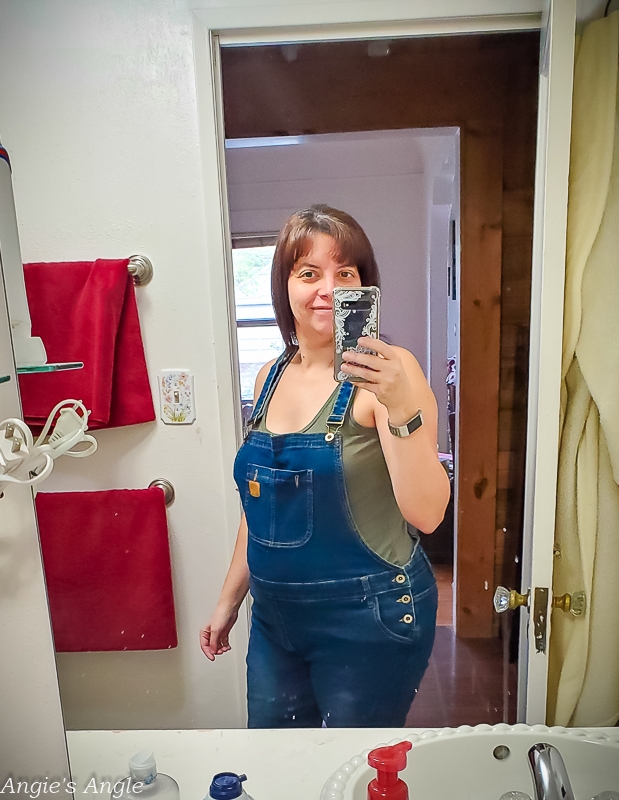 Day 109 – Monday, April 19th – I ended up having to do another maternity clothes order with Amazon, which was the first to arrive. The long overalls fit perfectly, sadly the shorts I ordered did not. They were much too small. I decided I needed a pair of overalls while working in the yard and other things when bending up and down as needed. In my other maternity pants, I was hiking up every two seconds. These should work wonderfully.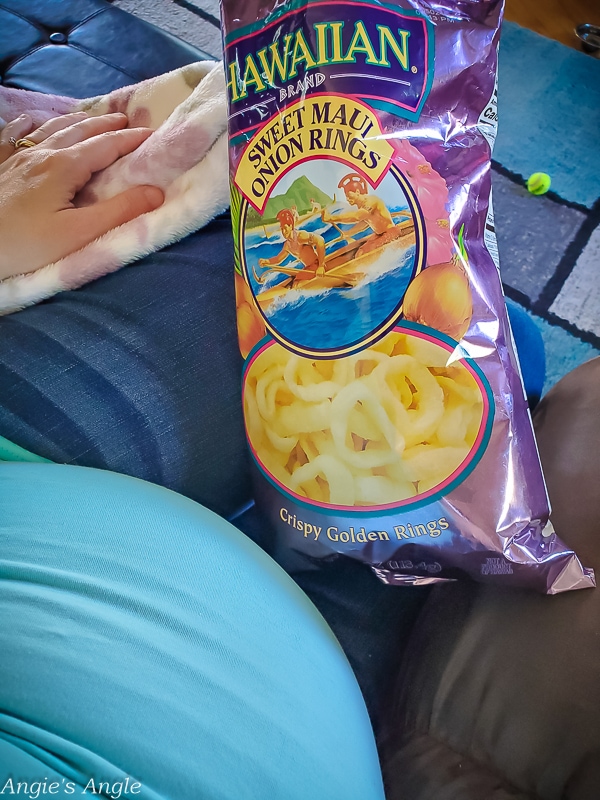 Day 110 – Tuesday, April 20th – Had a few errands to do this day and grabbed these golden onion rings while out. I HATE regular onions but I love the chips. I almost finished the whole bag, oopsies!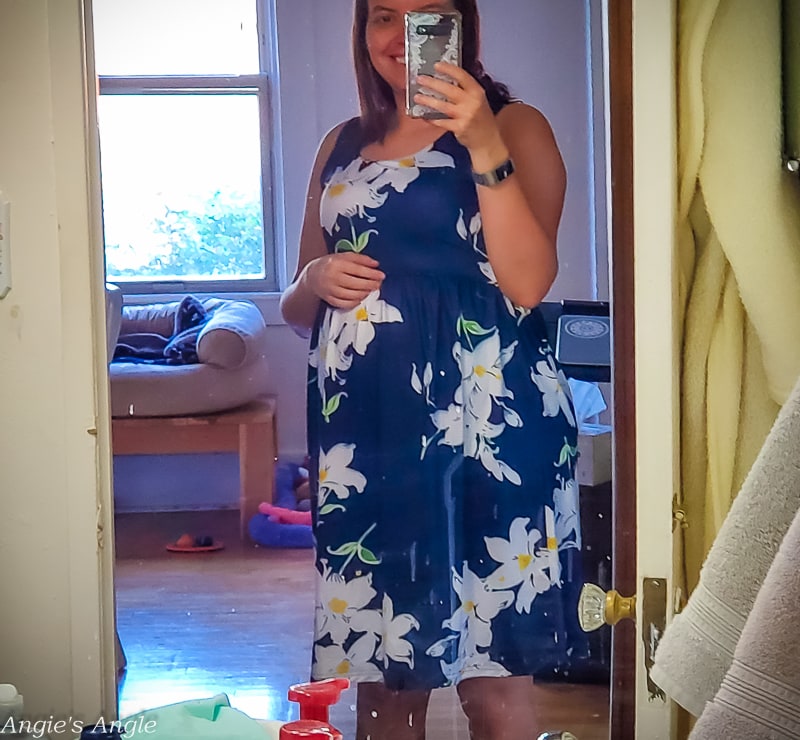 Day 111 – Wednesday, April 21st – My second part of my order arrived with this dress and I loved it. It is super soft and light. While also being actually long enough, which isn't always the case for me and dresses. In fact, I would love a few other designs/colors of this dress too. Love it!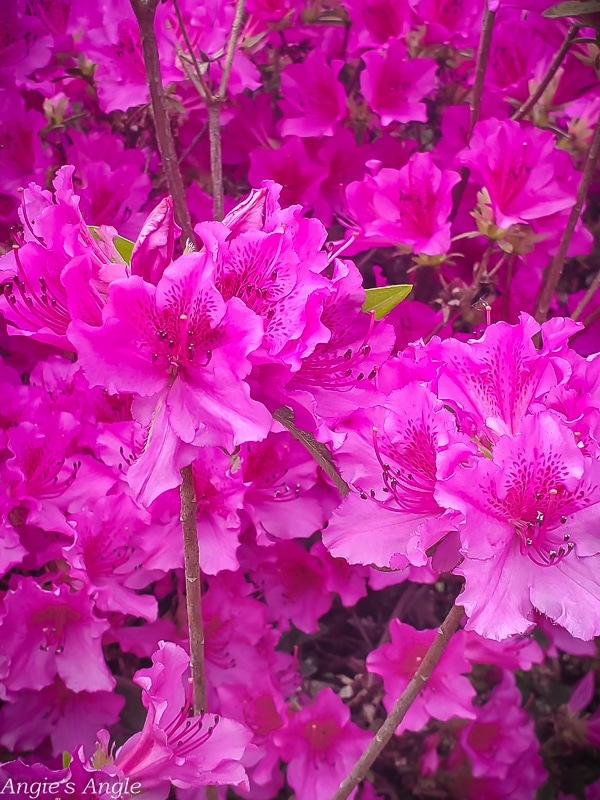 Day 112 – Thursday, April 22nd – More pretty flowers on another walk around the neighborhood. I did really well on walks this week.
How was your week?