Usually, at the end of each year, I hem & haw about doing yet another year of Catch the Moment 365. This year though, there was no question I was doing another year. Last year's Catch the Moment kept the blog going for the most part; when my mind couldn't process other things, it was easy enough to get the photos up for the week. This series has become a huge part of who I am and what I bring to the blog. So what makes Angie's Angle Angie's Angle. I am excited for another year to showcase. Are you ready for the first week with this 2022 Catch the Moment 365 Week 1?
Post below may contain affiliate links, which I may receive a kickback if you order through the provided link at no extra cost to you.
If we maybe tread softly into 2022, it may be kinder to us? It's a thought anyway. This last week was doing just that and treading softly and quietly, so 2022 doesn't hear us too loudly—a little randomness to start the year and try to get it underfoot correctly. I was pretty pleased that while I am getting this up later than average, I got my word for 2022. Now to get moving on some more content around here.
Ready to see the randomness that is last week? I love random weeks, though, a little bit of everything to showcase.
2022 Catch the Moment 365 Week 1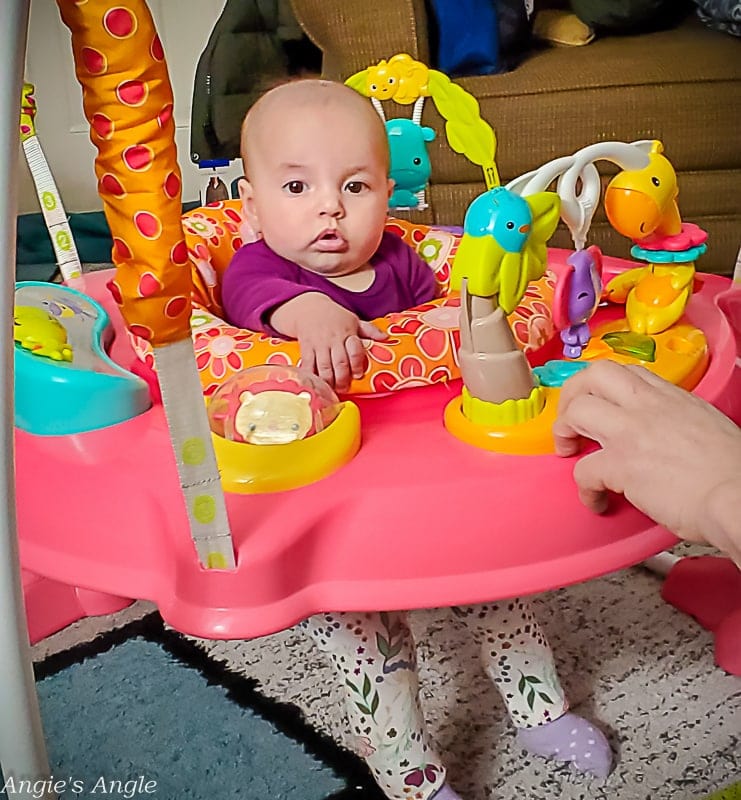 Day 1 – Saturday, January 1st – Why does she look so gosh darn serious here? I didn't notice it until I went to add it here. We got this jumperoo off our buy-nothing group on Facebook, and she still doesn't know if she likes it or not.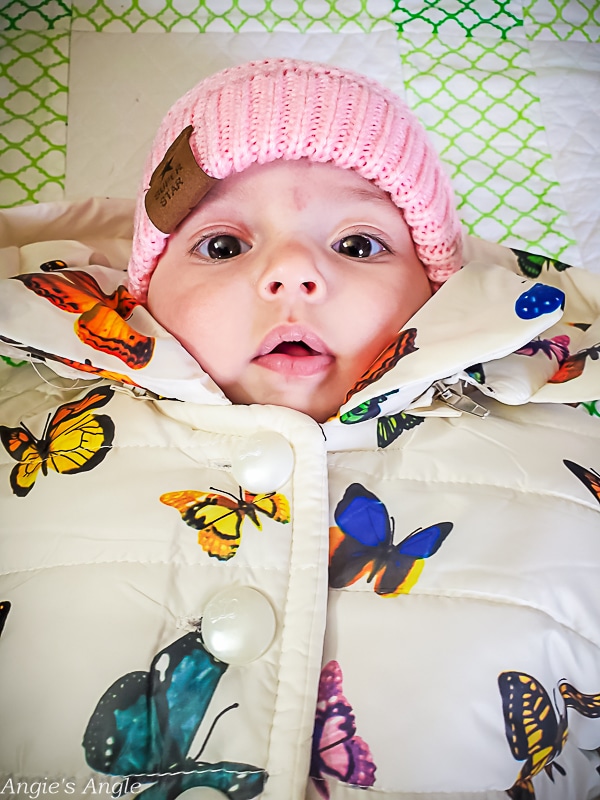 Day 2 – Sunday, January 2nd – I laugh each time I put on her winter jacket. It's so big on her, but it's so cute and keeps her warm. There is hope that it may last next winter, too, even though it's supposed to be six months in size. Thanks to Aunt Carmita for getting it off her wish list on Amazon. We still love it. And can't forget her super cute hat – it was a set of three.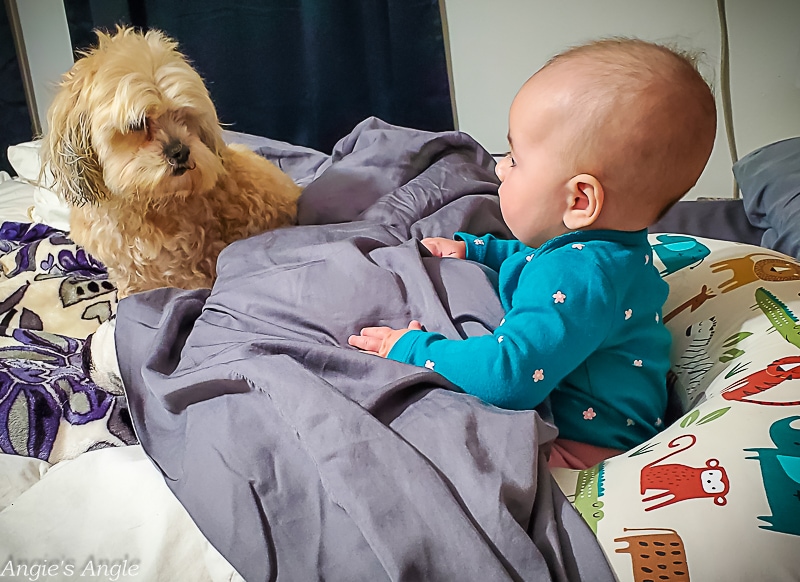 Day 3 – Monday, January 3rd – These girls are the best; watching their friendship blossom is so special. Someday soon, they'll be banding together to take on us. Don't mind the Roxy floof; she needs a grooming appointment badly.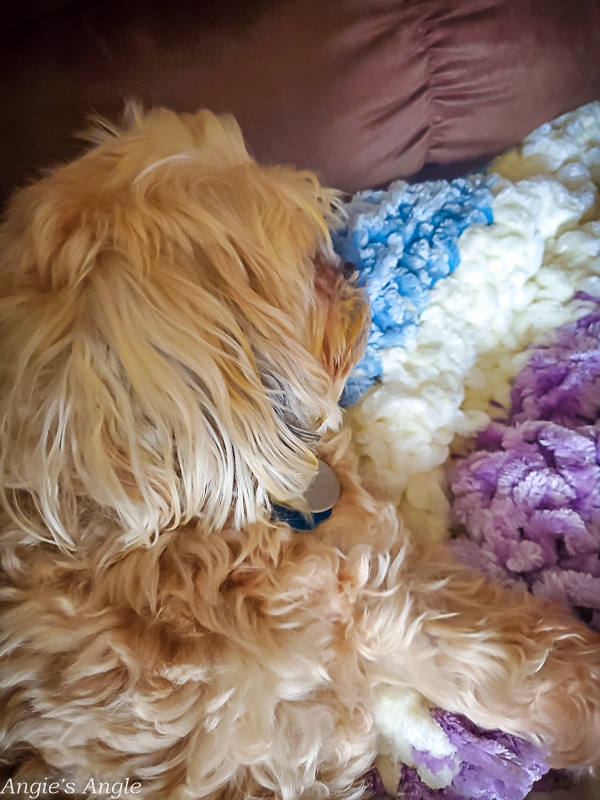 Day 4 – Tuesday, January 4th – This sweet girl of ours got the all-clear at the vet. I made her an appointment because she had started to pee in the house on and off since August. All her blood work came back perfect, and her urine was perfectly normal. So it could be older age or just adjusting to Lily. Or even dementia- but the vet didn't think since she wasn't acting differently otherwise. I was able to breathe a bit of a sigh of relief on that little fact now.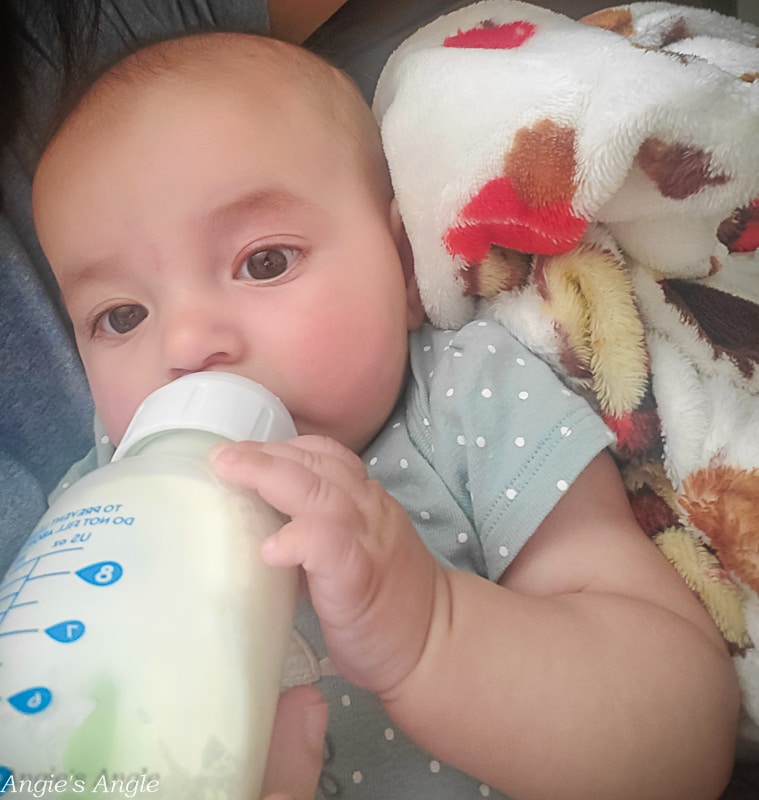 Day 5 – Wednesday, January 5th – Look at that; Lily can almost hold her bottle. Almost!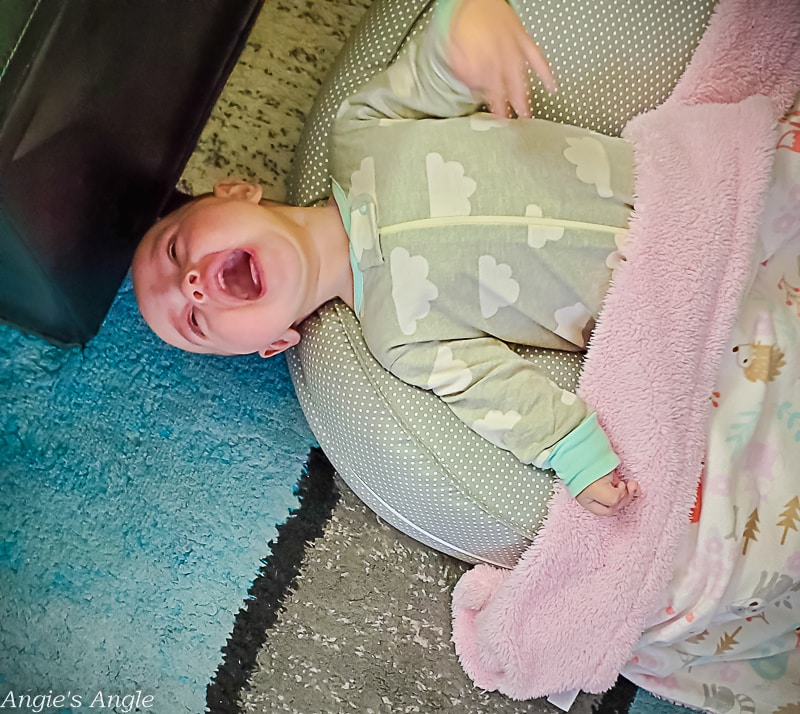 Day 6 – Thursday, January 6th – Yes, Lily is throwing a tantrum here. I told her to say in her podster while I warmed up her bottle. She was having none of that.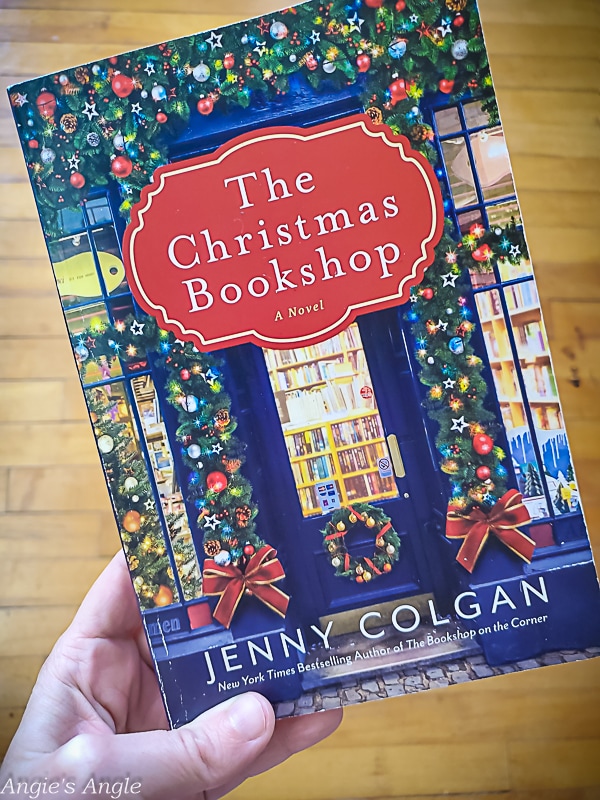 Day 7 – Friday, January 7th – I finally finished this book after starting it right before Christmas. It's the one Christmas book I was able to read this year. The Christmas Bookshop by Jenny Colgan was a book I was gifted from William Morrow publishing. Each month they send out a list of books you can choose four of; this was one of those. It ended up being a great book. I gave it four stars out of five. At first, the sister's relationship and attitudes annoyed me, but they slowly warmed up to me. A sweet story that you'll love.
How was your first week of 2022? Hopefully good!