You guys, I feel horrible. I have had these new goodies from Sunday Citizen since last Spring. Yes, that is right. I have had these fantastic products since Spring 2021 Yet, no post. I'm not too fond of that, but they've been so understanding and wonderful with our tremendous year—another reason to love and buy from Sunday Citizen in addition to their unique cozy products. Today, I'll share how we've been upping our cozy game lately. We all know cozy is my jam, and Lily loves cozy too; she'll follow right in the footsteps of her Momma.
I received the items below free for me to tell you all about. Post below may contain affiliate links, which I may receive a kickback if you order through the provided link at no extra cost to you.
This is not the first time I've worked with Sunday Citizen, which is why I know I love them so much. You can see more of their products in action with my cozy bedding update from 2020. What did I grab this go around last year? A few different products likely don't fit together perfectly for this post, but they sure were helpful little products. Ready to see what items we are using and loving?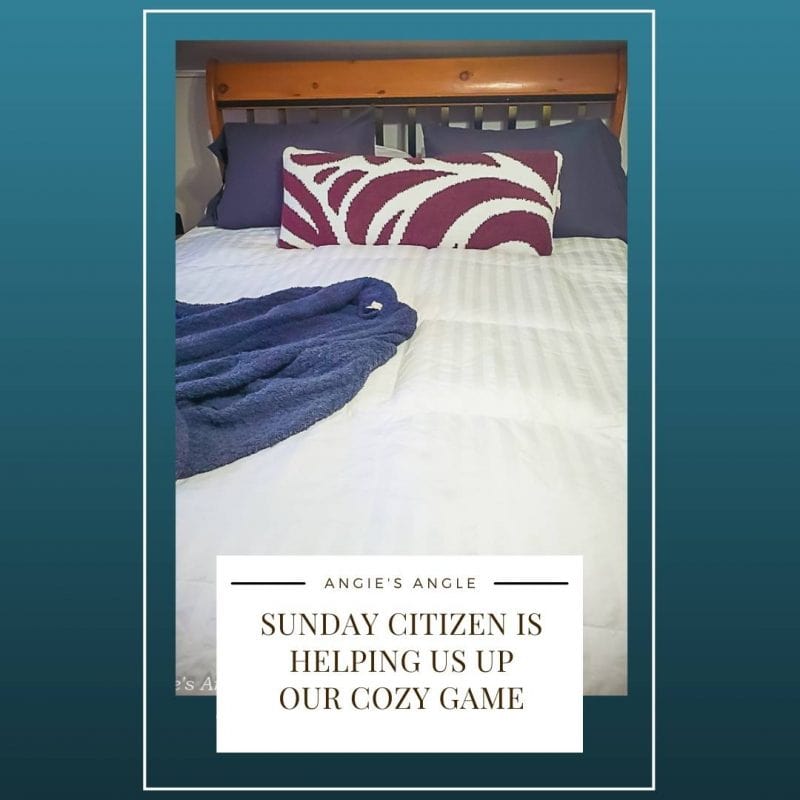 Sunday Citizen is Helping Us Up Our Cozy Game
Suppose you hop on over to take a look at Sunday Citizen. In that case, you'll see they cover a wide range of products all about making life easier and more comfortable The items I'll be featuring today & have featured in an earlier post are just the tip of the iceberg. Are you all about being comfortable? It's time to order with Sunday Citizen then; they put the co into comfortable and cozy.
Boy, this long pillow came in handy at the end of my pregnancy and after giving birth. It fit perfectly over our ottoman for me to put my feet and legs up on while so swollen, Making it super soft and comfortable so I could try and help reduce my swelling.
Nowadays, Lily and I like to use it in bed to prop ourselves up for some reading time. You'll see it's the perfect length for our queen bed and supports us both so well. At the same time, it is the purple we love and walking your fingers through soft even though it doesn't come across looking the softness.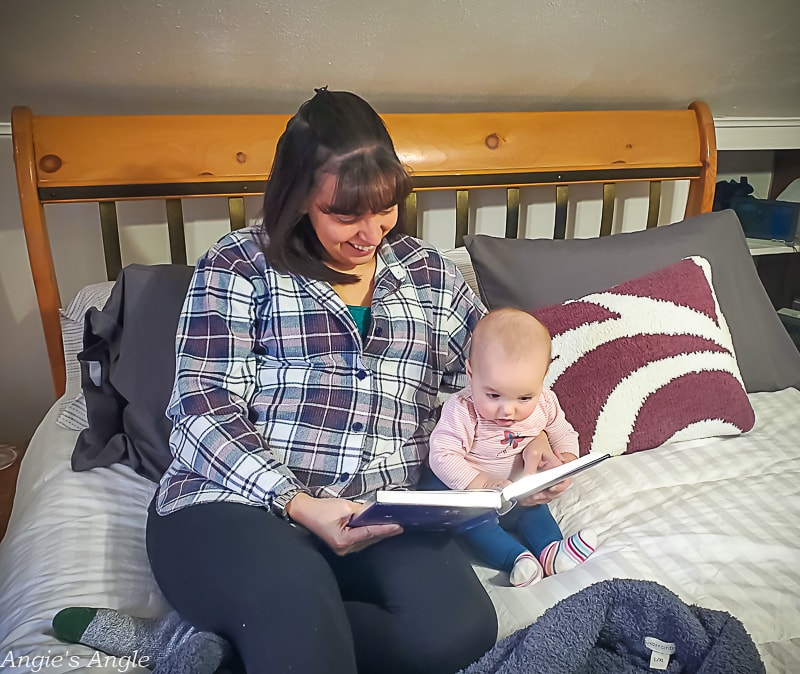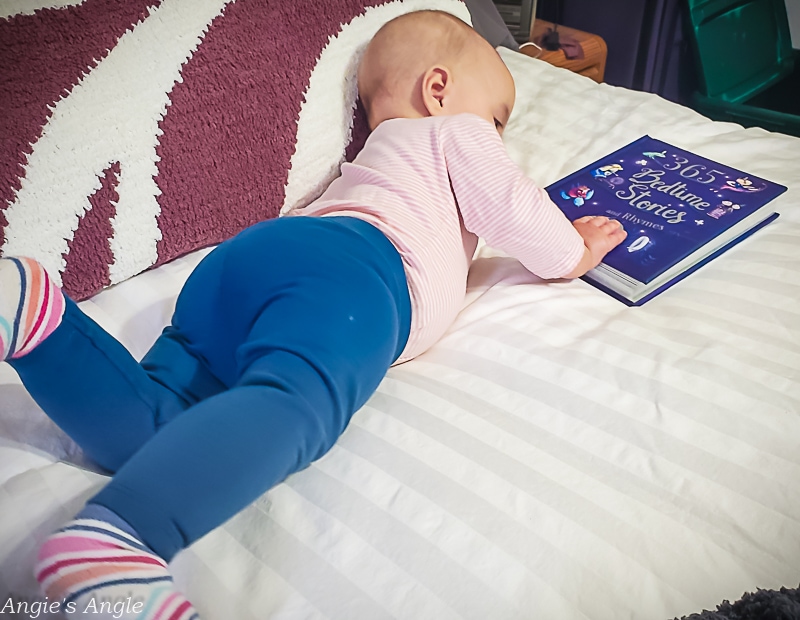 It's made with 100% microfiber and filled with memory foam. A bonus, it's machine washable For size reference, if needed, it's 14×36′ Find more colors by visiting Sunday Citizen and the Versailles lumbar pillow.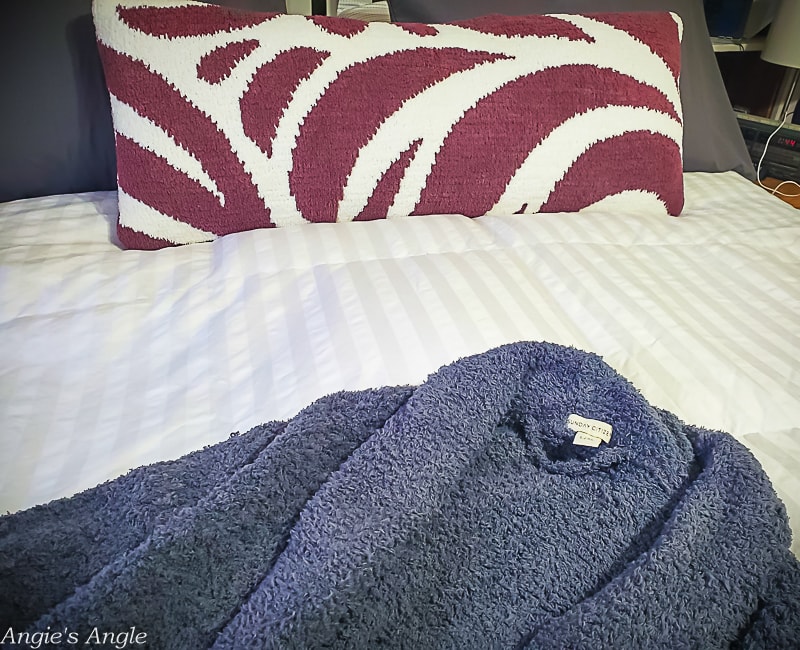 Peep that cozy-looking robe above. That is next on my list. Time to wrap yourself in the cozy to up your cozy game!
Wrap yourself up in the coziness of cozy robes. This robe will make you feel like you are wrapped in a tight happy blanket. Imagine that, perfection, correct?
Now I did grab the wrong size, so it's a bit big on me, especially the arm length but still cozy, comfortable, and useable.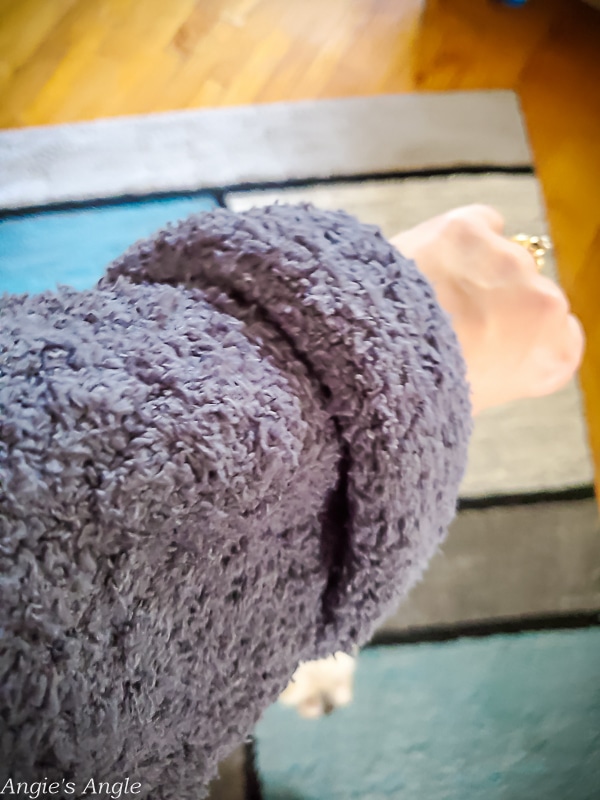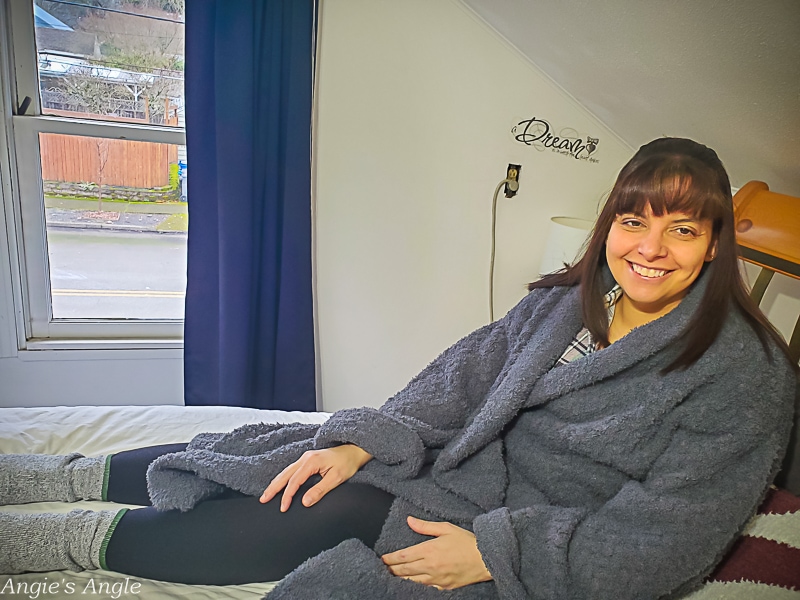 Available in small-medium & large-extra large. Made of their well-known 100% microfiber Happily, it's also completely machine washable, so don't worry about that baby spit up!
Please have a look at their beautiful color options on the Snug Waffle Robe now.
Now the last item I have right now; hopefully, you'll see more Sunday Citizen products over the year to get to know and love them even more.
For now, let's talk about the towel set. They are simply amazing. Since I received them, we've been using them in rotation and have enjoyed them. The bath towels are soft and BIG, always a nice bonus. The washcloths are also great useable; nothing huge to note with them. While the hand towels are also lovely, they are a tad big for a hand towel, So from where we hang our hand towel, it's a little long.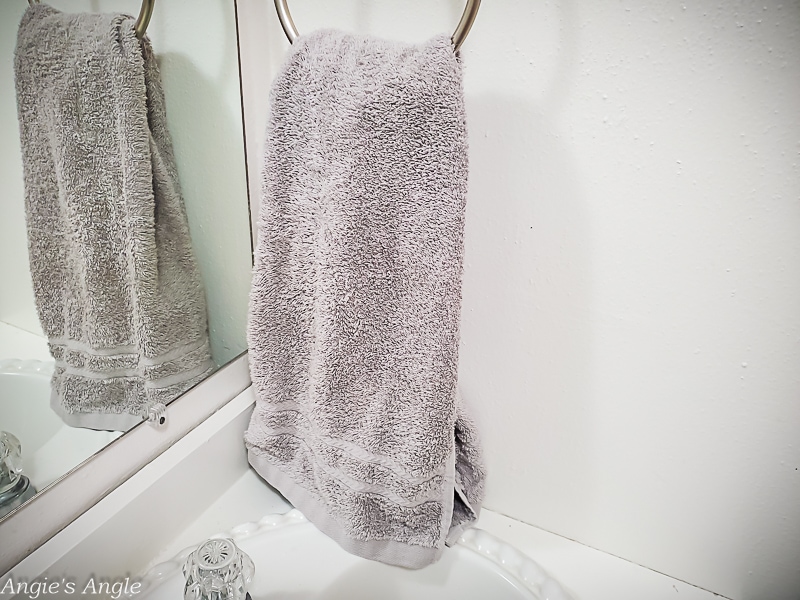 Nicely this set comes with two bath towels (BIG!), two hand towels, and two washcloths. You don't always get two of everything in one set, so it's a wonderful bonus To get an idea of the sizes – the bath towels are 30″ x 60″, hand towels are 20″ x 36″, and washcloths are 13″ x 13″.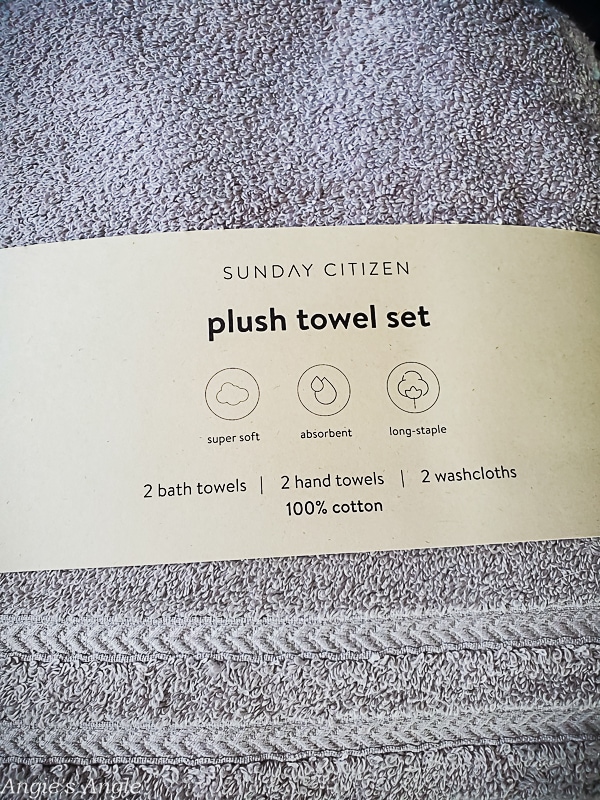 This plus towel set is made with 100% combed, long-staple low twist cotton, whatever that is – but trust me, it's soft and great for a towel.
Wrapping up our Cozy Game
That's a wrap on this selection of heavenly Sunday Citizen products I've had the pleasure to use this last year. Any questions? Do any of the three products I highlighted today catch your interest? I'd be happy to point you in the right direction if you want something else to up your cozy game!