A little bit late on posting this 2022 Catch the Moment 365 Week 4. At first, with me getting a new post up for – Derma-e Bundle, I thought I was golden. But, then I have had a headache most of the week, which has drained me. It is still there now but less so. So I can get this up while Lily takes her afternoon nap. Yay.
Post below may contain affiliate links, which I may receive a kickback if you order through the provided link at no extra cost to you.
What can I say about this last week? I am not sure. I can say it was better than the previous week, which is always a win. Lily is marching to some significant milestones; how is she reaching them already? I don't know. But here she is doing them proudly.
Ready to see what our last week held? Keep scrolling to see a daily photo from our previous week.
2022 Catch the Moment 365 Week 4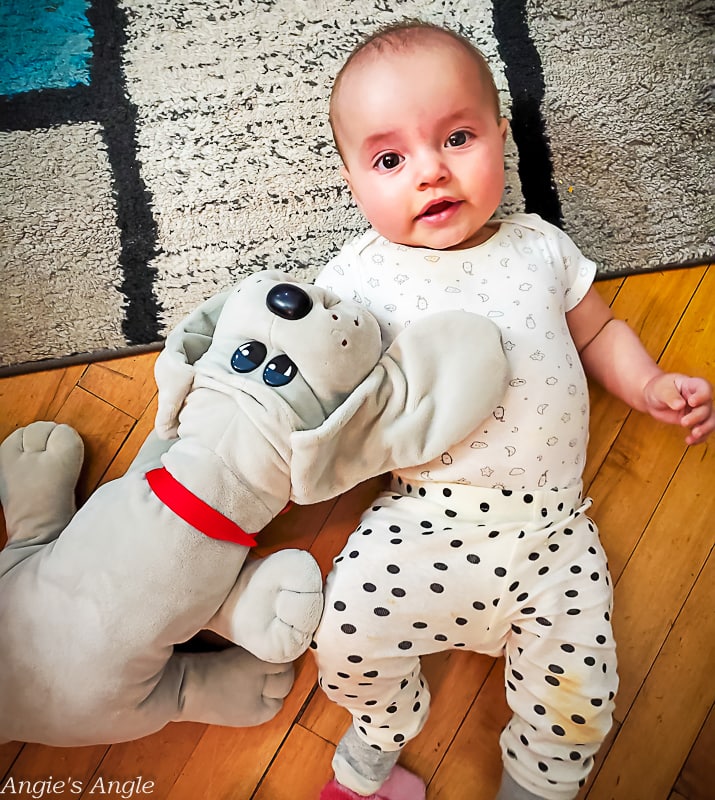 Day 22 – Saturday, January 22nd – Don't mind Lily's gross stain on her pants – sweet potatoes or carrots. Are you a member of your buy nothing neighborhood group? If not, you should be. It's the best. See that cute pound puppy? I snagged it from buy nothing, and it's just as big as Lily. Cute, right?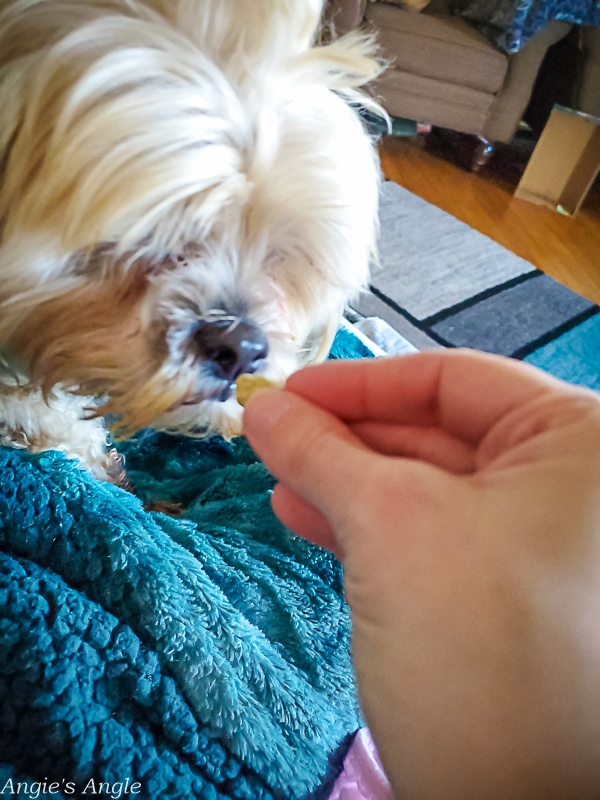 Day 23 – Sunday, January – Another perk of an amazing buy-nothing group. Someone was picking up something from me and asked if she could leave a treat for Roxy. Roxy was like, heck yes!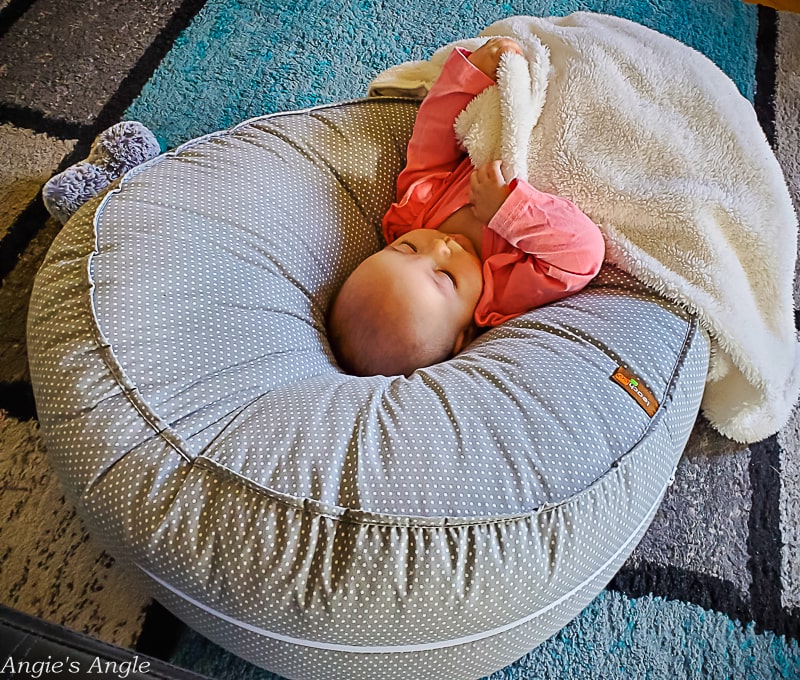 Day 24 – Monday, January 24th – Lily has started to scoot out of her podster when she is done napping. It's pretty cute, but often she gets stuck at the edge.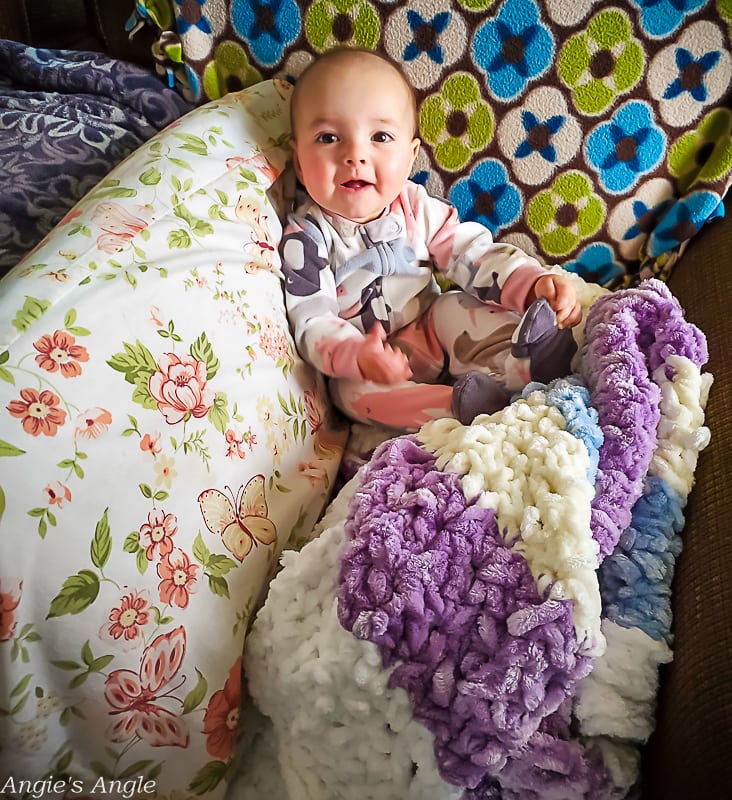 Day 25 – Tuesday, January 25th – I sit Lily here while I open the windows, and she seriously gets so happy in this spot. If I could trust she wouldn't roll off the chair, I'd happily leave her here while I did my morning things before feeding her.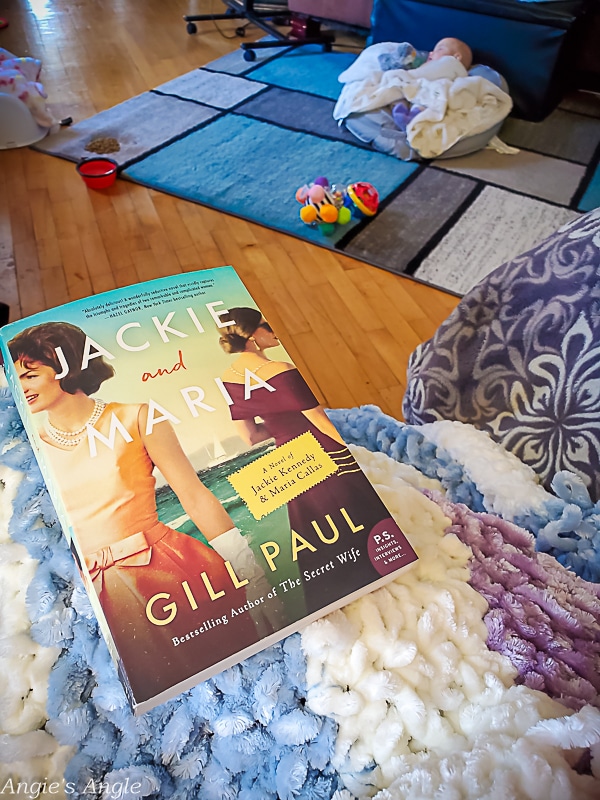 Day 26 – Wednesday, January 26th – I had to do a time-out with baby and Roxy the previous day. Today, I got a little time out all on my own to read. I've seriously enjoyed reading Jackie and Maria by Gill Paul by the way.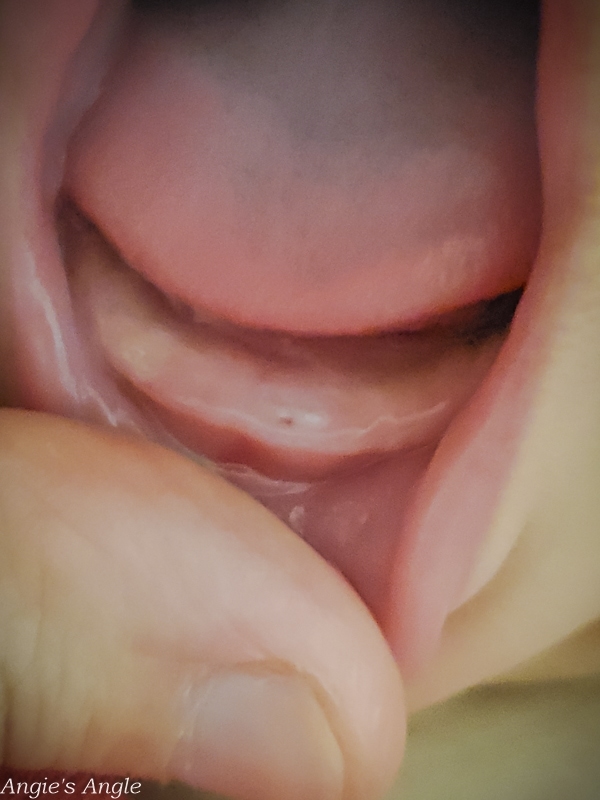 Day 27 – Thursday, January 27th – And we got some little teeth poking out. I felt something the other day and finally got a flashlight out to look and viola little teeth. We now have both bottom teeth trying to push all the way through. They are sharp, by the way!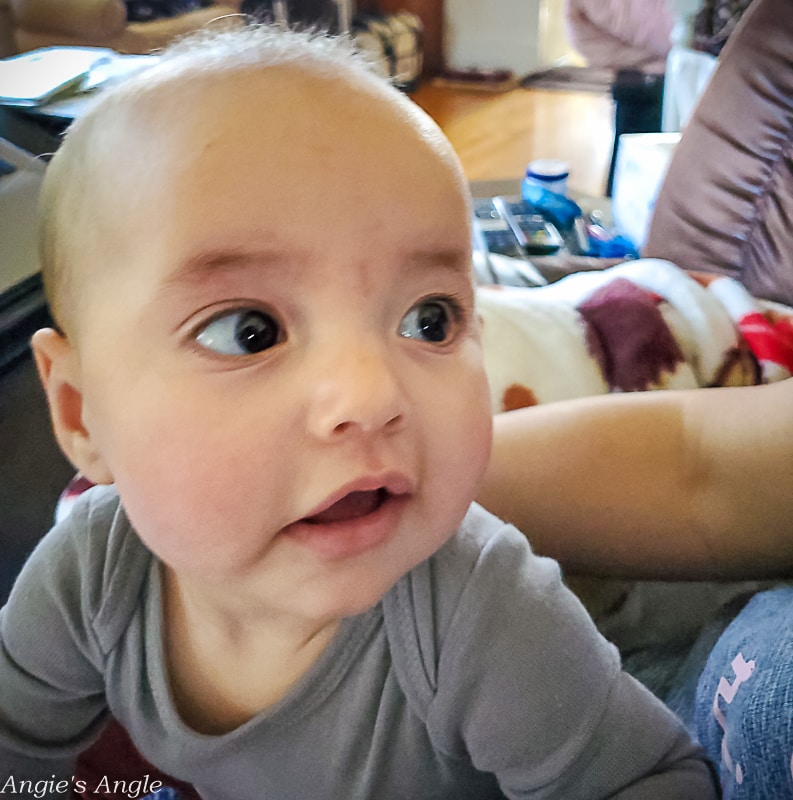 Day 28 – Friday, January 28th – I have no idea what this look is she is giving me. But it is a look for sure.
How was your week?