I kept putting off posting this 2022 Catch the Moment 365 Week 5 because I was hoping to get another post up. But, truthfully, Lily has been needy this week, which left me with little energy to try and finish the other post just yet. The post I've been working on is almost done, though, so it should be up soon. For now, we'll get this up and move forward.
Post below may contain affiliate links, which I may receive a kickback if you order through the provided link at no extra cost to you.
I am happy to say that this week has a bit more variety, but only a little bit. It's still mostly all Lily. We can't help it. She seems to be doing a new thing every day, maybe why she has been so whiny and needy.
Now ready to see our last week? Keep scrolling…
2022 Catch the Moment 365 Week 5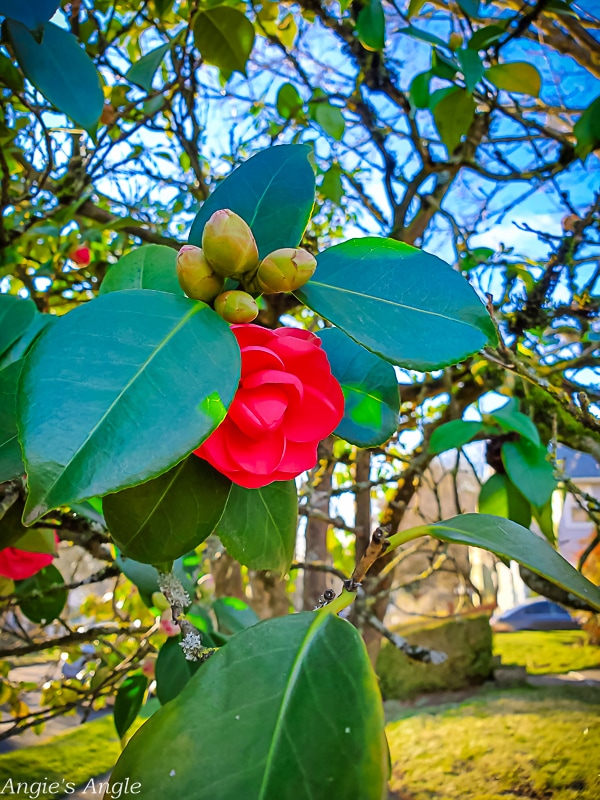 Day 29 – Saturday, January 29th – We took a nice long walk, and I spotted flowers. How exciting is that? And so pretty!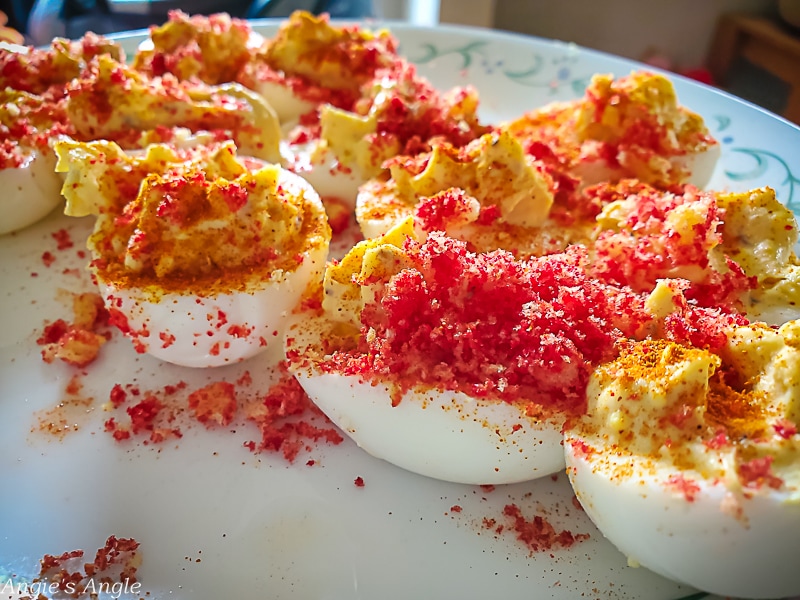 Day 30 – Sunday, January 30th – I had been craving deviled eggs. Jason finally made some. He added a twist, though. He crushed hot Cheeto puffs on top. Fun!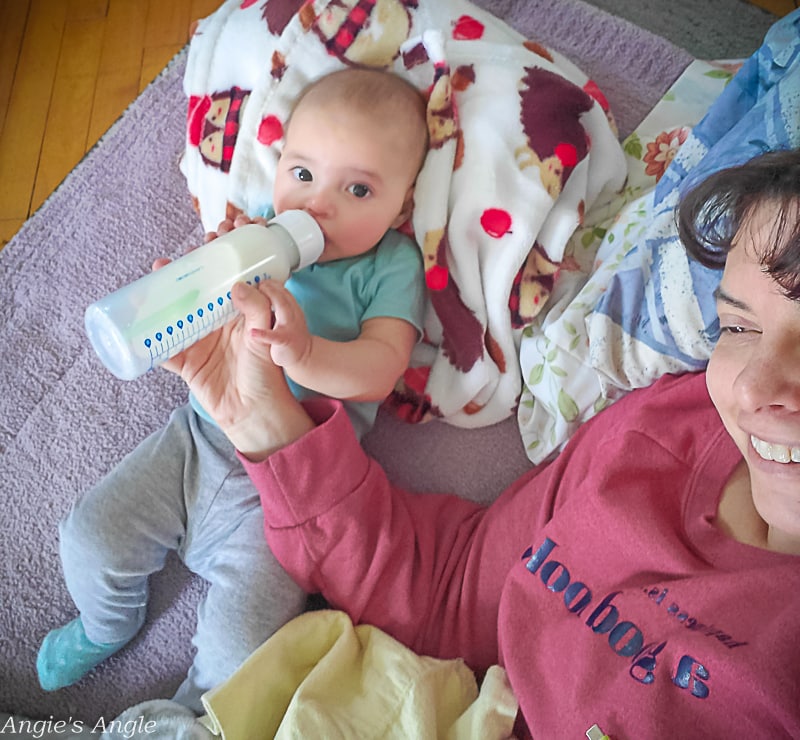 Day 31 – Monday, January 31st – I woke up with a tension/migraine. It only got worse as the day went on, which is often the case with my headaches. This picture is how we dealt with it. We made up a bed on the living room floor and tried to stay calm.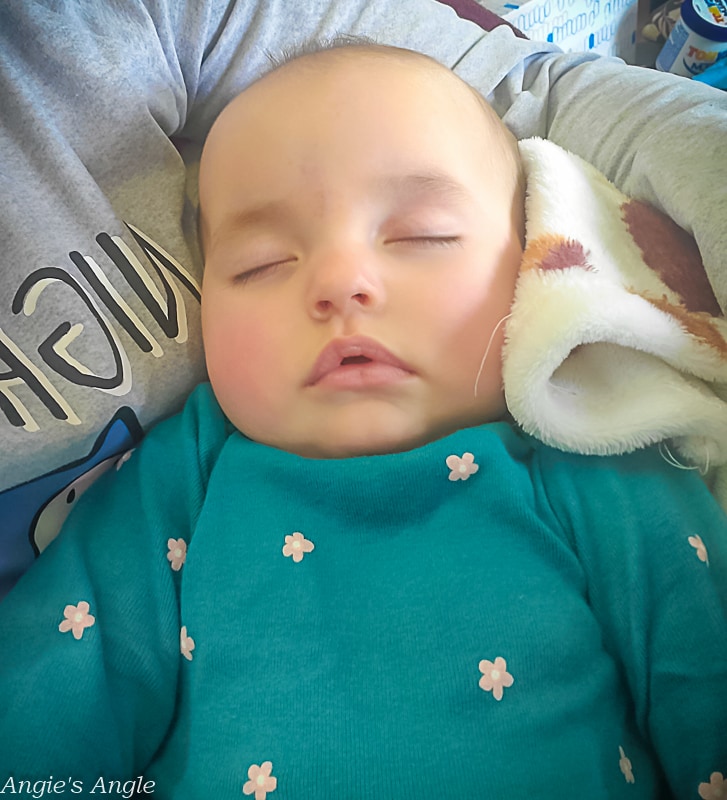 Day 32 – Tuesday, February 1st – I think this was Lily's morning doze. She seems to only do with me and only when Jason isn't home.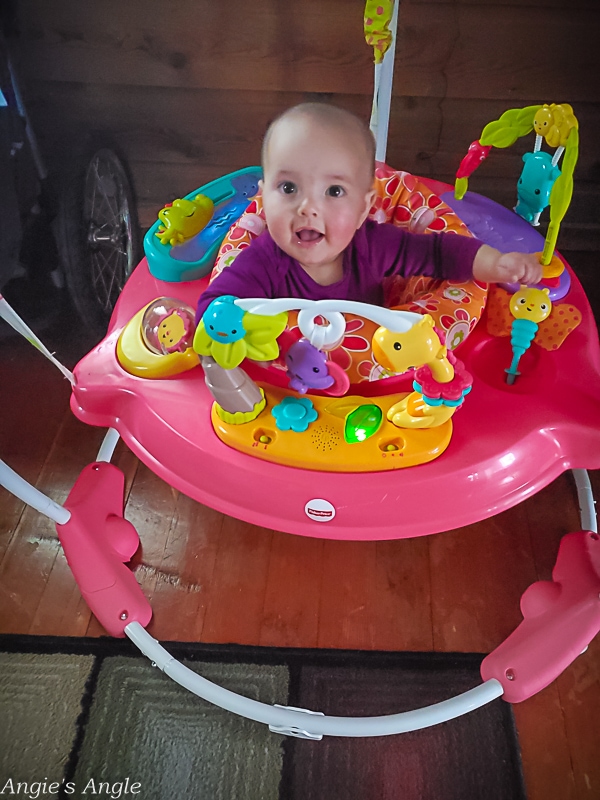 Day 33 – Wednesday, February 2nd – I snagged this Fisher-Price jumperoo from my buy-nothing group. The first few times we put Lily in, she hated it. But, happily, it seems now she loves it. She bounces and bounces.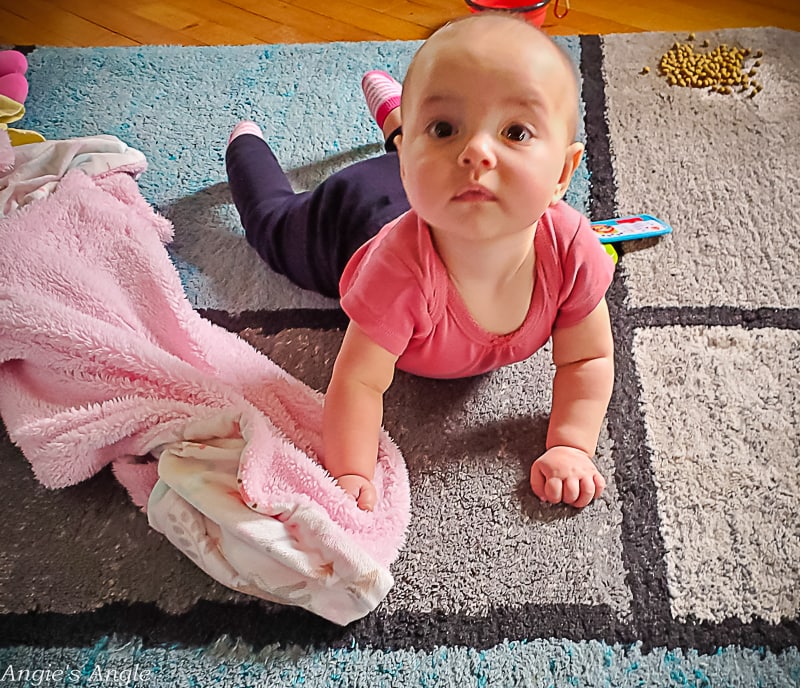 Day 34 – Thursday, February 3rd – She still doesn't care for floor time, but she deals.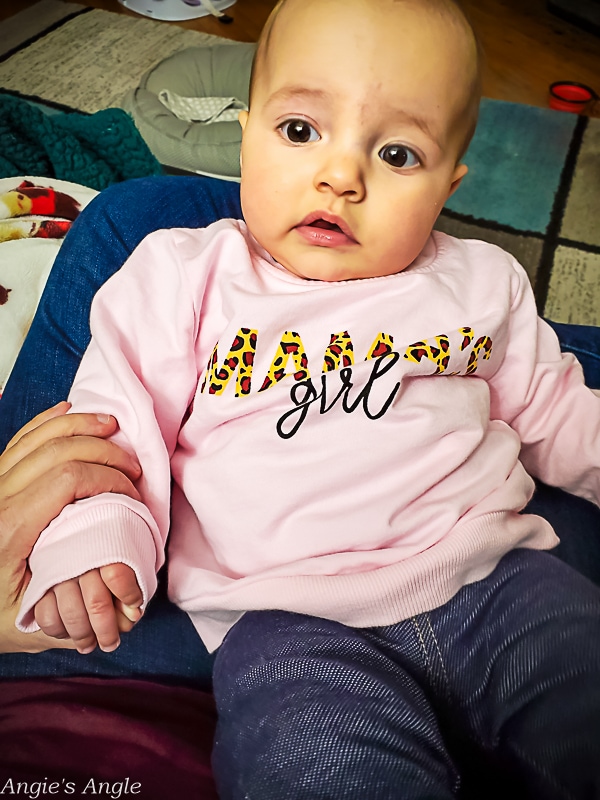 Day 35 – Friday, February 4th – Finally grabbed Lily a sweatshirt – this one. Time to match Mommy in sweatshirt wearing comfort.
How was your week?