Oh boy, guys. It's been a month since we took our little fun in Bend. I've had the title sitting here and pictures edited since we came home, yet life had other plans on me getting this written up. A lot is happening, some bad and some good, and some in-between. But life decided it was time to throw a million things at us at once. It's frustrating and overwhelming, but I am excited to give you a bit more details on our little trip in May (2021) to Bend, Oregon.
We had been itching to go somewhere for quite some time but didn't feel we could. Then I got an email about our Choice Privilege account and needed to stay before August to keep our points. Initially, we looked on the Oregon coast, but prices were so expensive for weekend stays we needed to do. So instead, Jason branched out some, and we landed on Bend for a one-night getaway. We wanted to take a little adventure to Bend for quite some time and haven't. Now that we had a good car we could rely on, it was time to make that quick trip over the mountain.
Curious to read how we packed in a little fun in Bend with just a one-night getaway? Read on for our adventure.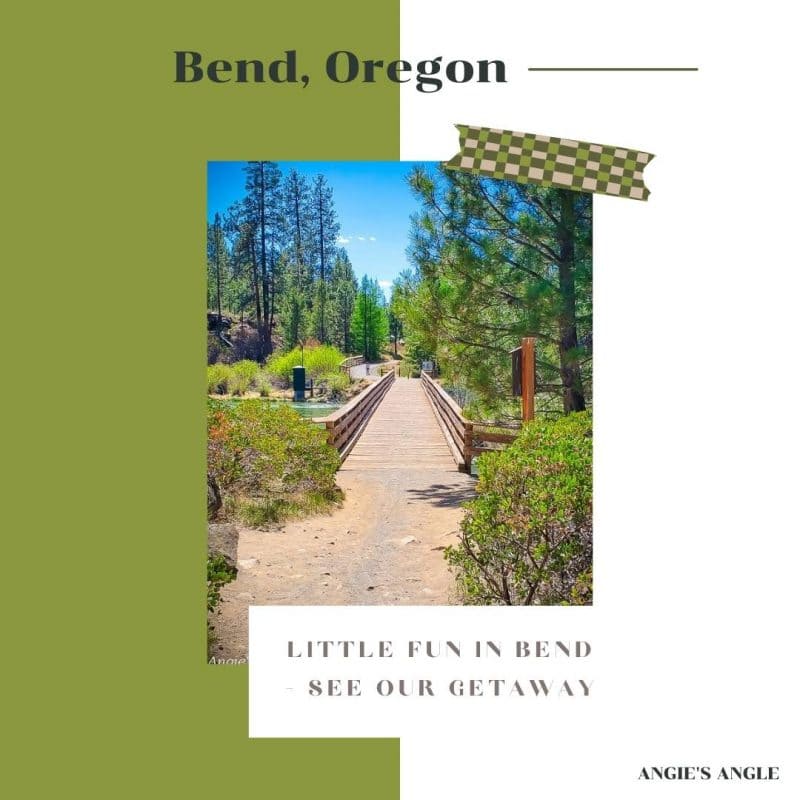 We Had a Little Fun in Bend
Well, y'all, I didn't get this post up after writing up that intro. I went back and forth on rewriting the introduction but decided to keep it as it was. It shows I had the best intentions of getting the post up last year. In addition to getting the intro started, I had already edited the photos too. Our year had already been rocky, but then it got even shakier after I wrote that. So, since I had all that already done and ready, why not get it up even now? Yes, almost a year later, and I will tell you, to the best of my memory, about our little fun in Bend.
Let's see where do I begin?
Friday, May 14th, 2021 – On our way to Bend
If I remember right, Jason was able to leave work a bit earlier than usual, so we were able to hit the road to our little overnighter to Bend. It's about a three-hour drive from our house, which isn't awful for just a single-night stay.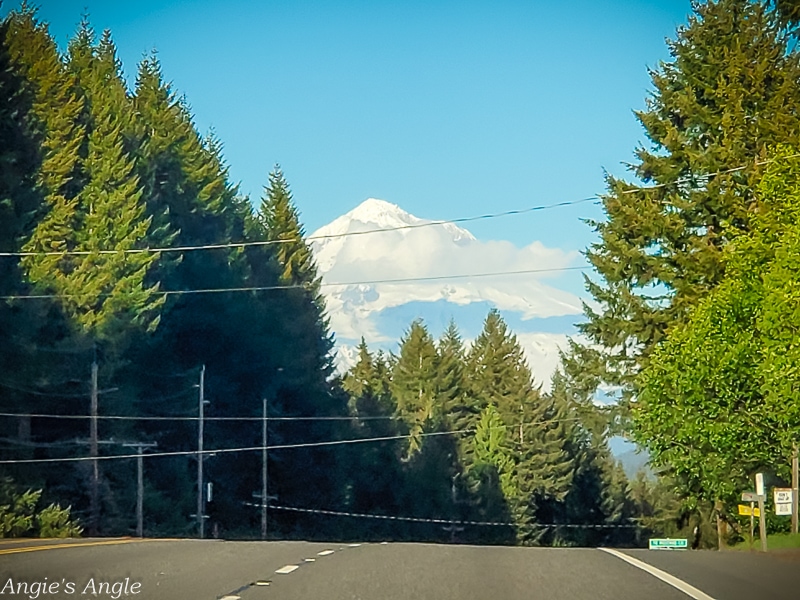 We could catch Mt. Hood in all its bright glory, and Roxy got some wind time. However, the elevation of the mountain grades scares me on this drive. I am fearful the vehicles won't make it even in a new car. They are some very steep uphills that seem to take forever to reach the top. The Niro did great, but we did lose most battery power, which freaked me out. I know, though; it was just trying to balance, and it had a hard time with the steep grades.
If I recall correctly, we arrived a bit later than we thought we would and ended up just grabbing food before we found our hotel. So not a lot happened this day; we just drove. We only arrived for sleep and rest.
Saturday, May 15th, 2021 – Exploring Benham Falls & Enjoying Worthy Brewing
We had zero plans of what we'd be doing Saturday before heading back home. Slowly we started our morning by having the complimentary breakfast at the hotel in our room. I was pregnant, so I was even more tired and slow than my average, which is pretty slow in general. After we checked out, we stopped at Starbucks for an actual coffee. I looked up my All Trails app to see if there were any easy walking trails to explore. It was a beautiful May day – not too hot and not chilly.
Benham Falls
Quickly I found Benham Falls, which is between Bend and Sunriver. It seemed like the perfect option with easy wide, paved walking trails. And happy to report, it was the ideal option for a leisurely Saturday walk.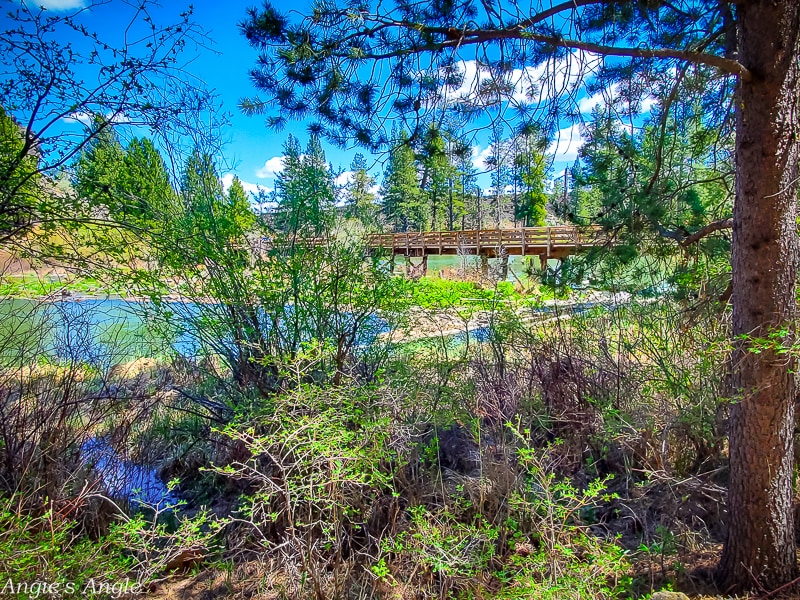 The path was wide, and you never felt crowded out, even with it being busy. Even before you reached the falls, the scenery was gorgeous with a nice wooden bridge that I fell in love with and water everywhere. The fall itself was so pretty and loud.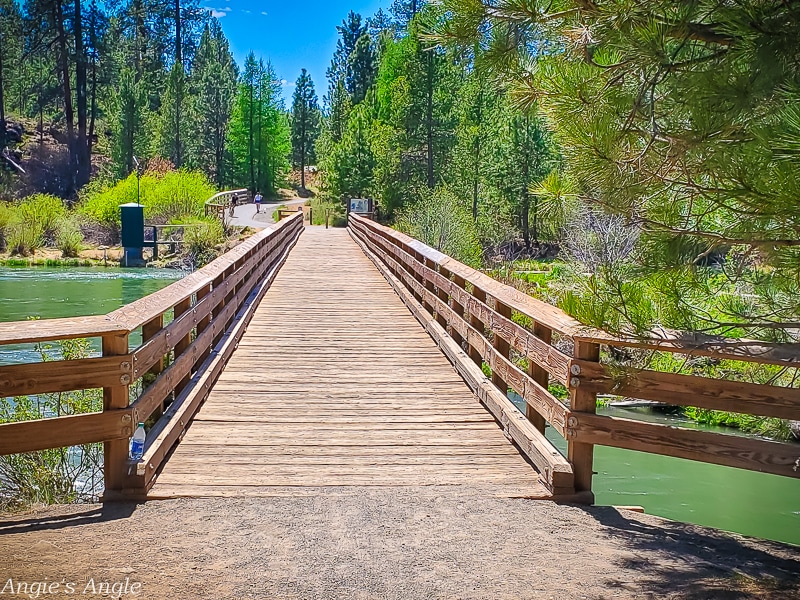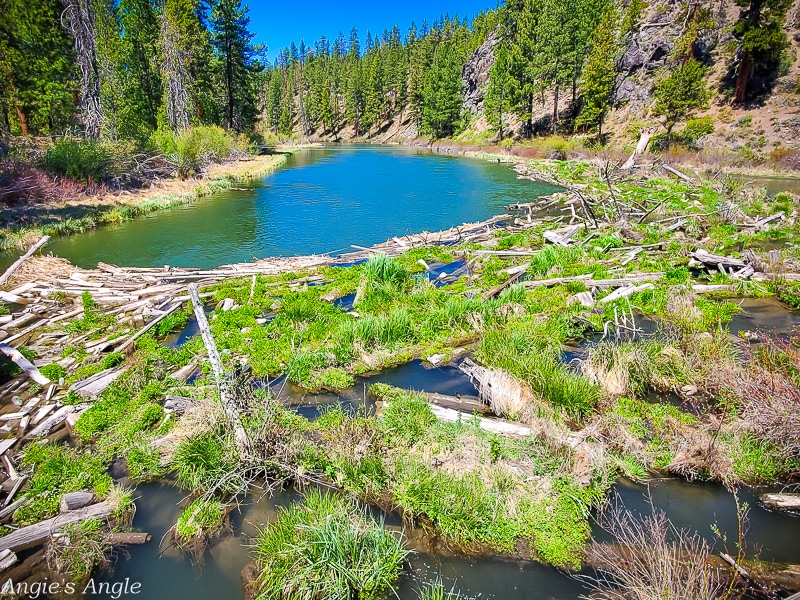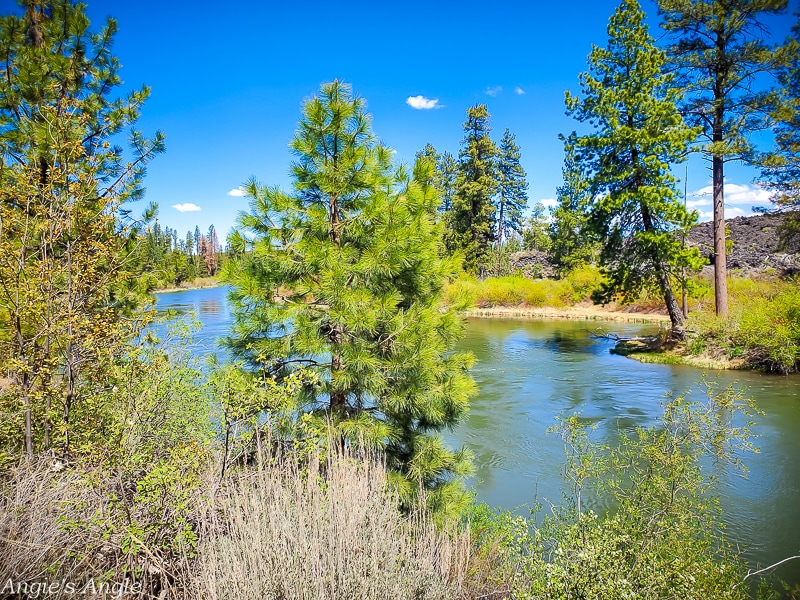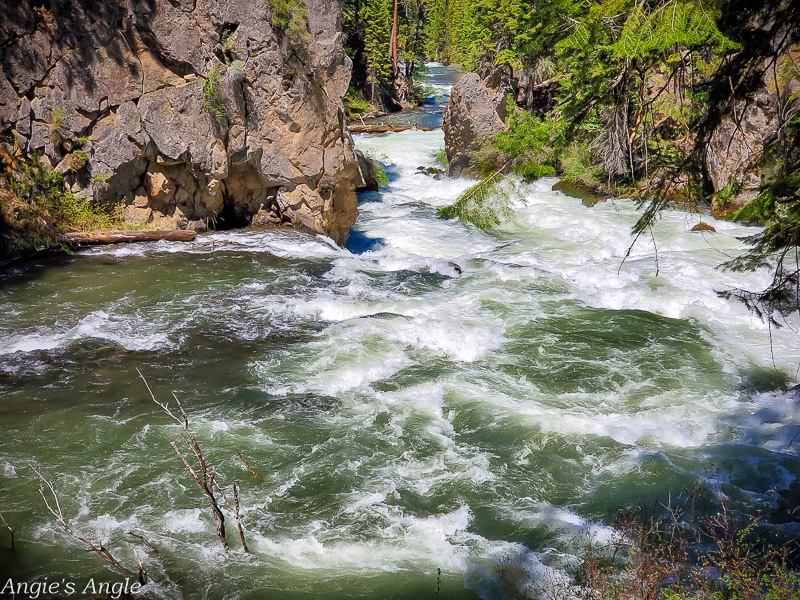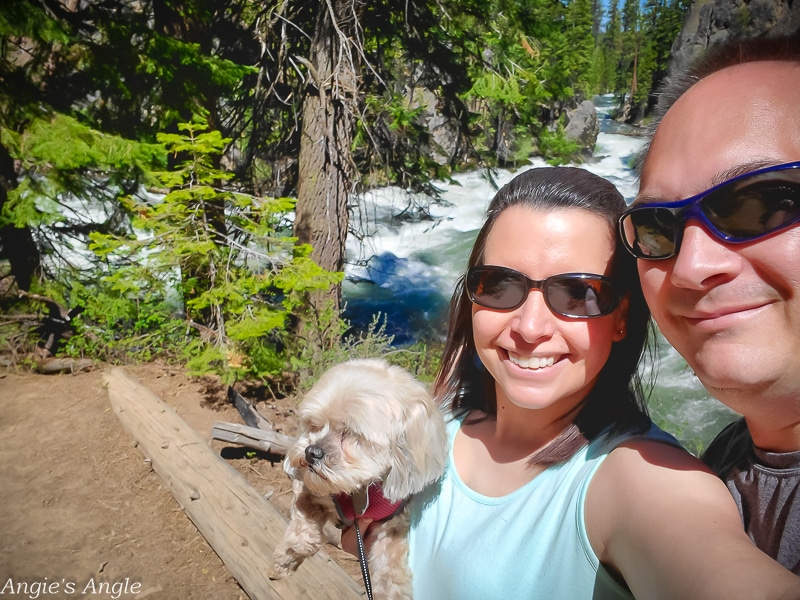 Find it yourself to explore – Forest Service Rd 9702, Bend, OR – Near Lava Lands Visitor Center – I'd love to go back again!
Worthy Brewing
We were starving after leaving our little hike and were clueless about what to eat. It was late afternoon, so likely; we'd have to head back home after we got a bite to eat. We looked up places to eat near us, and nothing pulled us. I had spied Worthy Brewing when I booked our hotel, and it got my attention when we checked in on Friday night.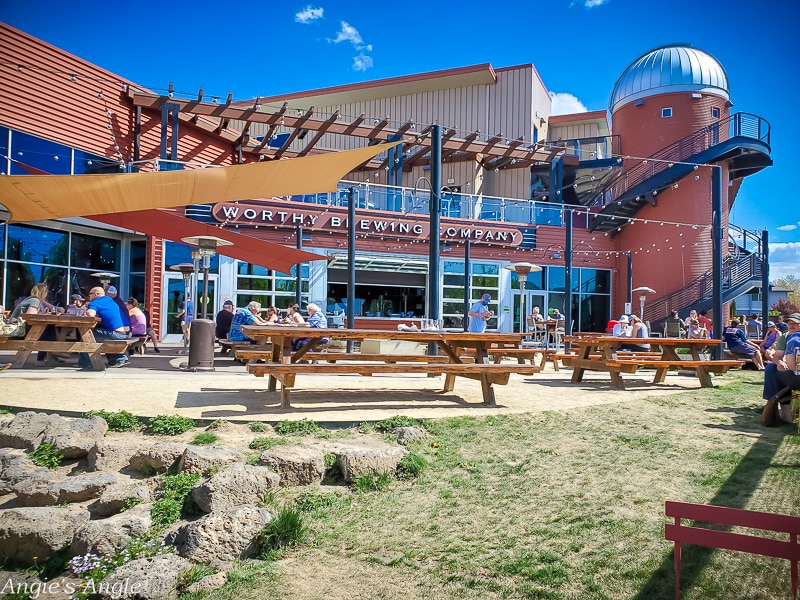 After much debate, we headed back to the hotel area and went to Worthy. And I am so glad we did. Find them – 495 NE Bellevue Drive Bend, OR 97701.
It has a great outdoor space that is 100% dog friendly and offers a doggy menu to boot!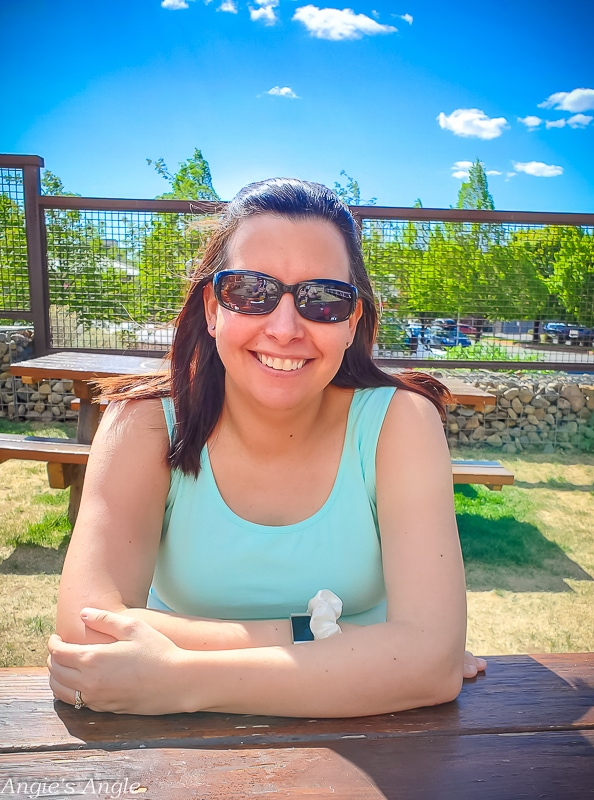 The Brussel Sprouts we had were hands down excellent, and each time I look at the photo, I crave them again. They had little potatoes in them as well. So tasty!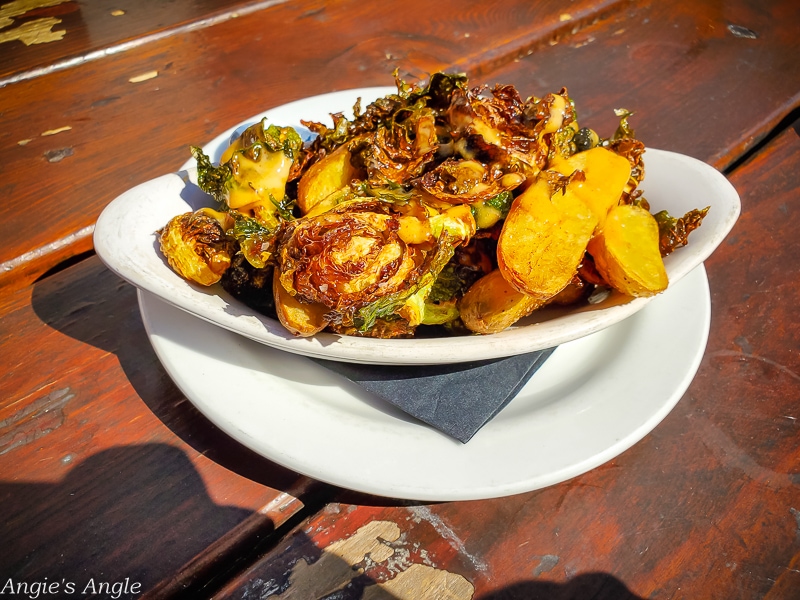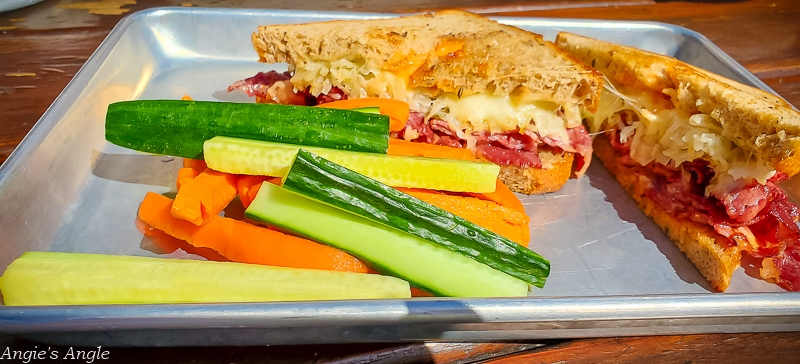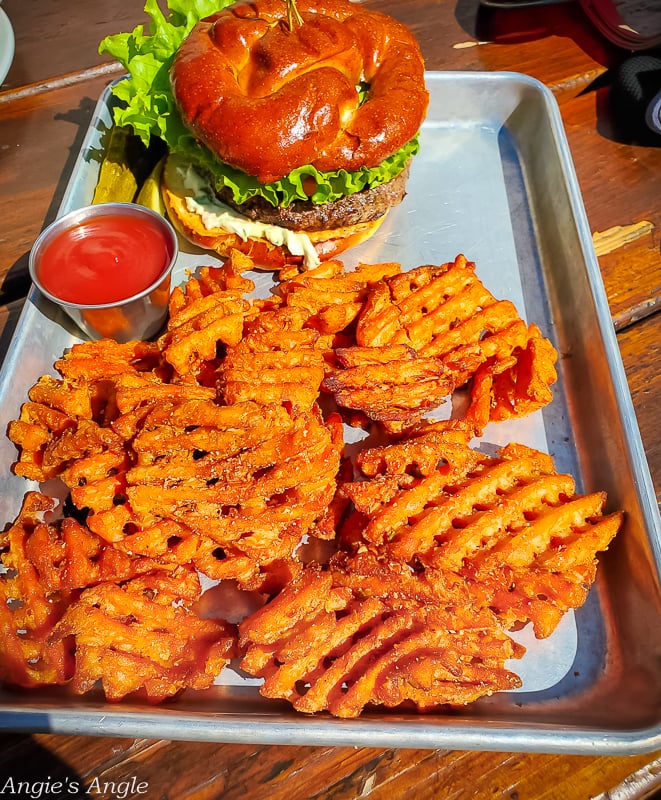 Jason enjoyed his beer, Roxy enjoyed her burger, and I enjoyed the warm sun. While, of course, loving the sprouts.
I seriously did not want to go home after that. I looked real quick to see how much a room would be for that evening. But knowing we should go home and wave more exploring for later. So home we went.
That's a wrap. We had such a good time, but it was just too short. But probably the right amount of time for the little pregnant lady.