It's been over a month since Lily officially turned one, but I wanted to touch back and let you know how we celebrated her. We knew she was having two big parties but still wanted to celebrate and acknowledge her on her birth date. So I thought it would be fun to kick off the Birthday posts with how we celebrated Lily's actual First Birthday!
The post below may contain affiliate links, which I may receive a kickback if you order through the provided link at no extra cost to you.
First, can you believe Lily is now a big one-year-old? I know we can't. And celebrating her three times over for her big one year of life in this big world was even more special. I am happy that she is starting to play with her toys independently and keep herself occupied throughout the day. Being occupied means finding my balance again after such a long dry streak. I almost feel like I am starting anew. Which, in some ways, I am. So let's dust me off and dive back in with all these birthday fun details.
Lily turned one on August 15, 2022, a Monday, and Jason was lucky enough to have that day off, so we could shower her with love and joy as a family.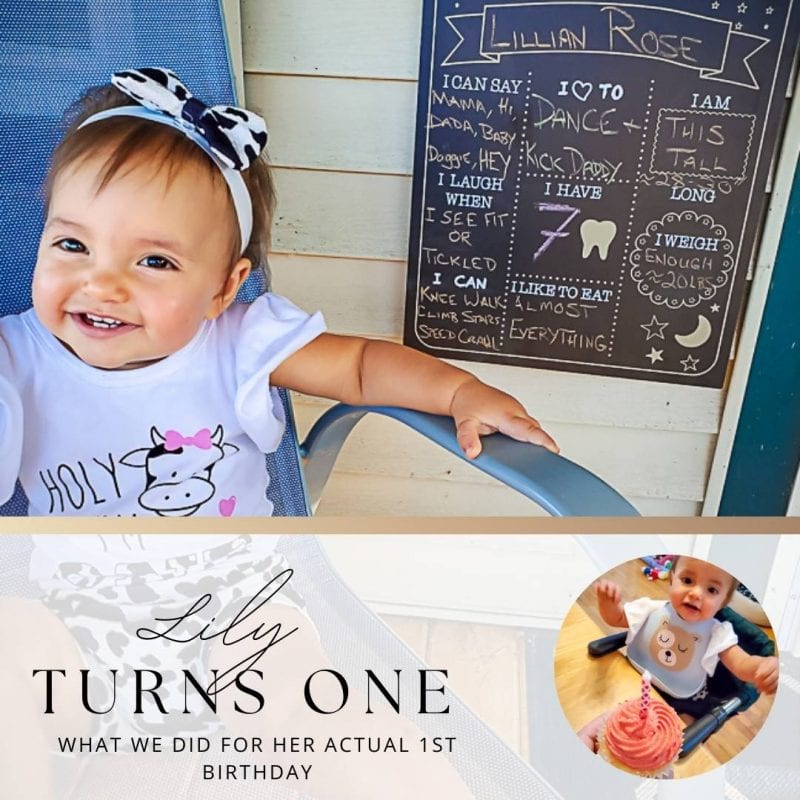 How We Celebrated Lily's Actual First Birthday
The first thing we tried to do for Lily's special day gave her a special breakfast. We tried to give her chocolate chip waffles, but she didn't seem to be a big fan. Which we thought was funny. It's weird the things she likes vs. those she doesn't. Maybe she takes after her Momma on not being a fan of waffles.
What is a birthday without a special outfit? So she ended up with three outfits for her big first birthday and today's was Holy Cow, I am One! Fun photos happened while she was dressed in her 1st Birthday cow outfit.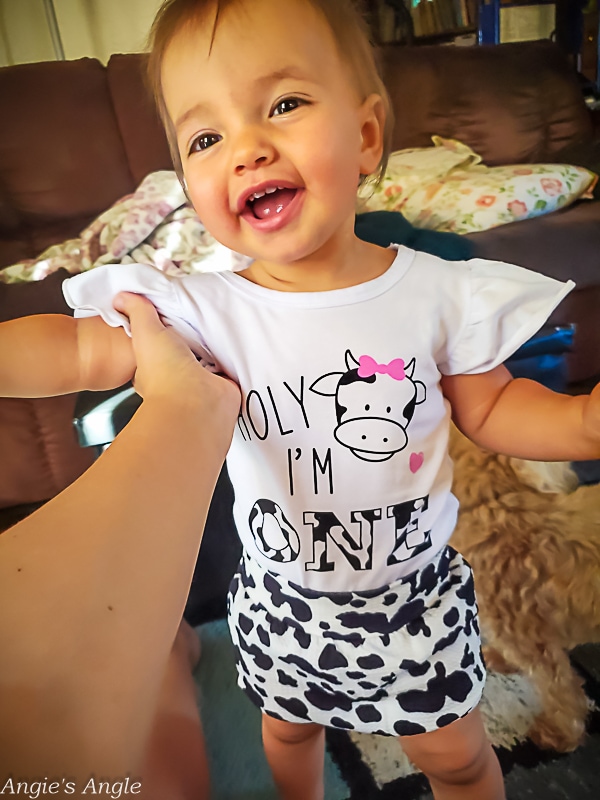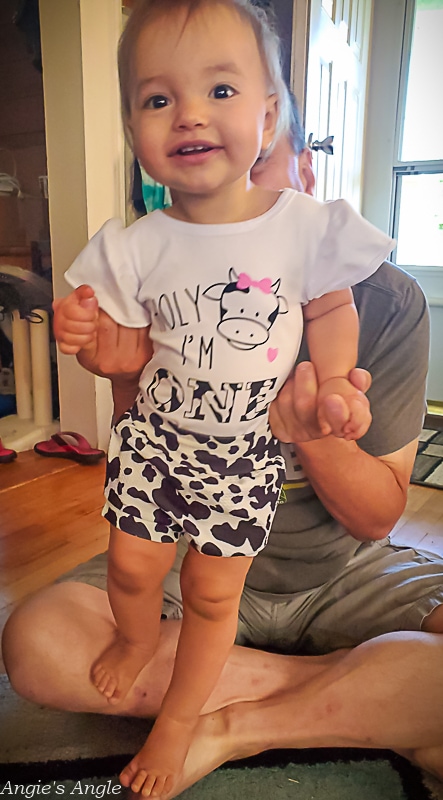 Which included her very last monthly blanket shot. I am not a fan of how those turned out because she wouldn't sit still to get them.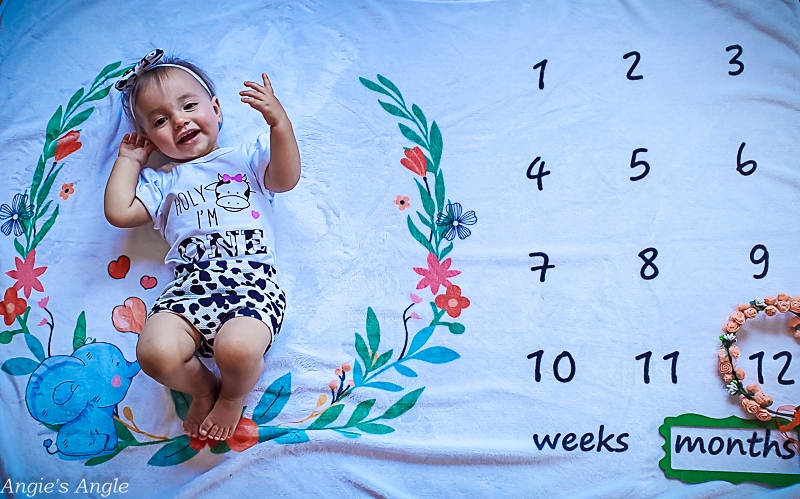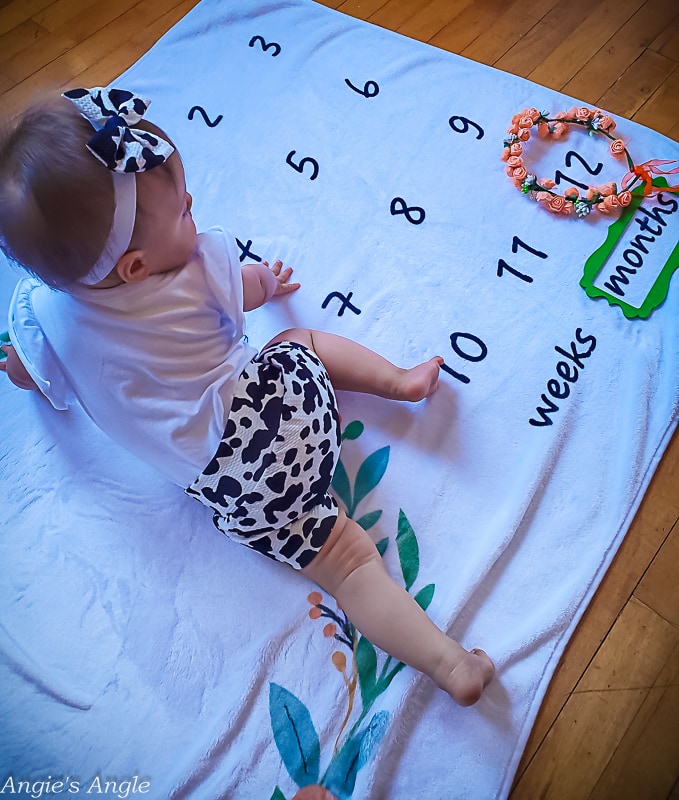 However, in the afternoon, we got some shots with her chalkboard outside, which were my favorite!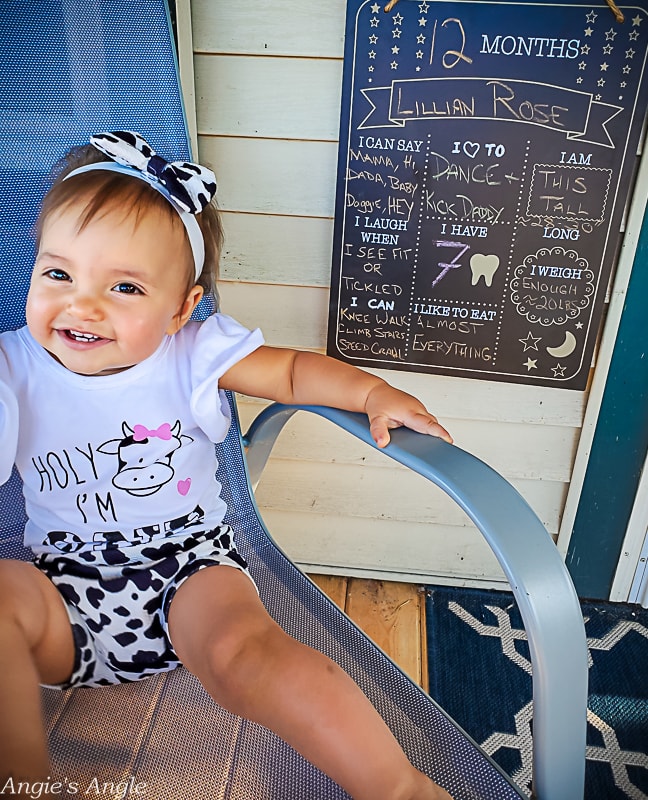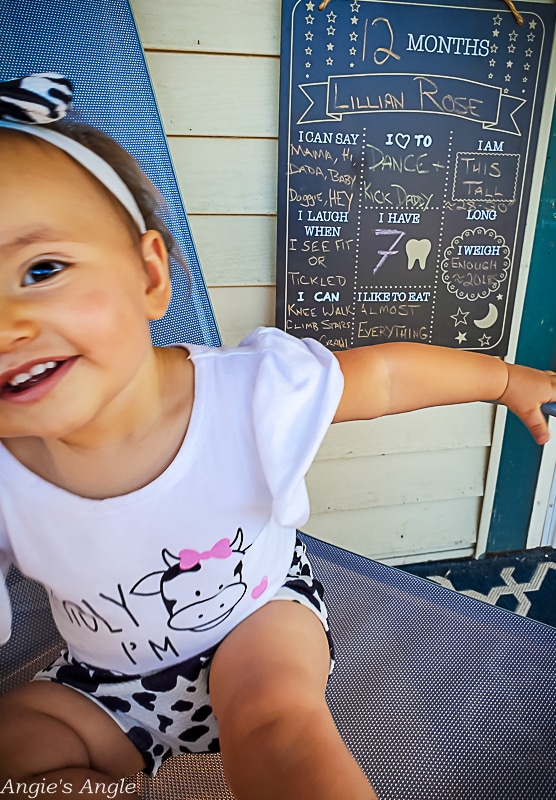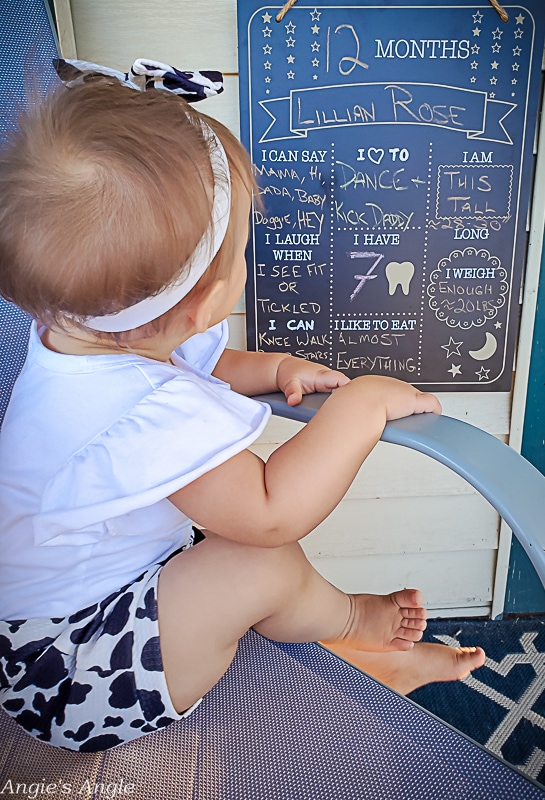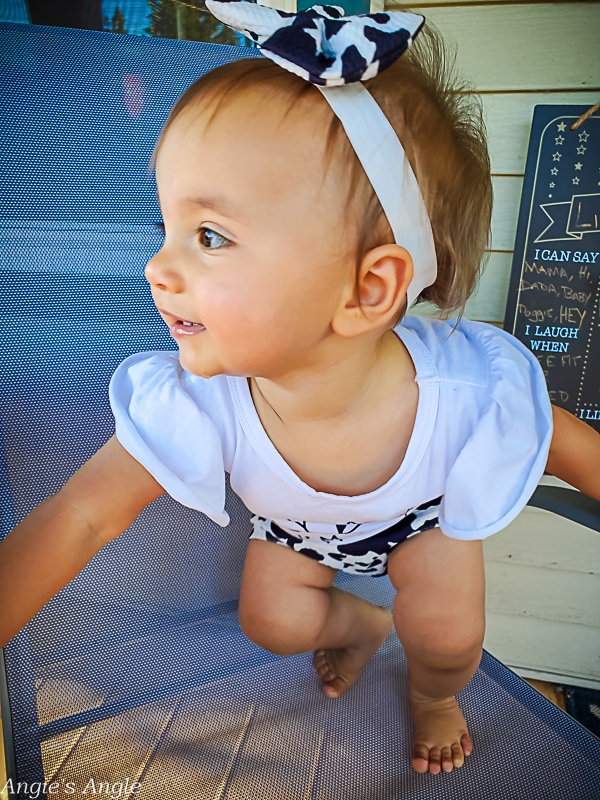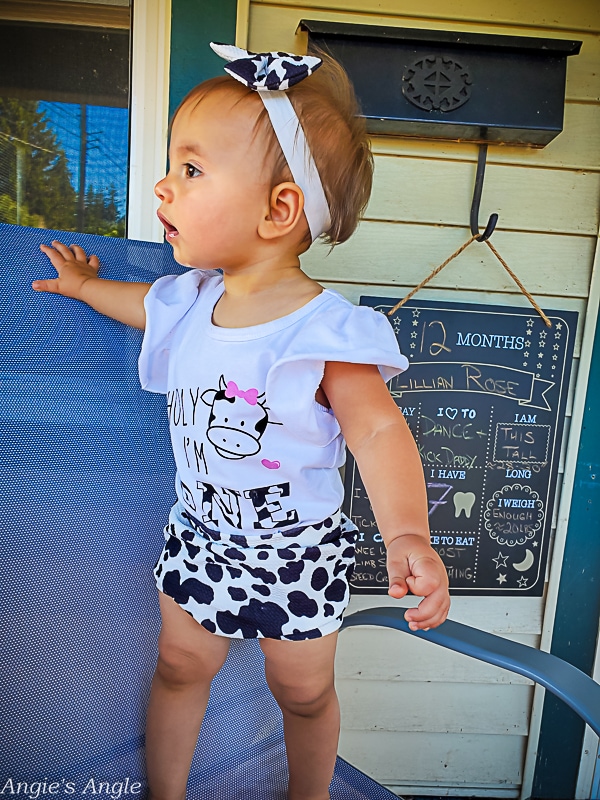 Dinner Time
I don't recall what we had for dinner, but we couldn't let Lily's actual first birthday pass without a cupcake just for her!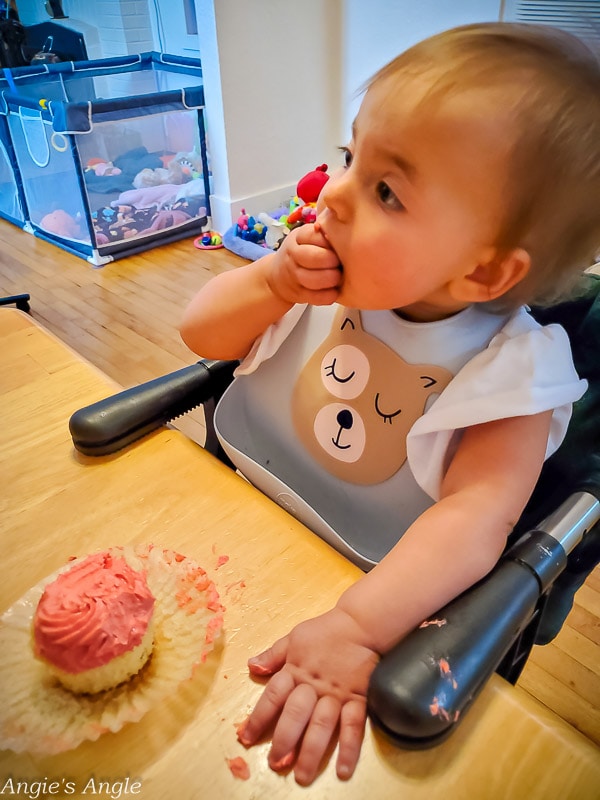 After she enjoyed her cupcake – which she honestly didn't know what to do with but wanted that cupcake; she opened two gifts from us. She enjoyed opening these and was highly interested in getting them open herself. In the next two posts, you'll see why I am stating that previous statement about her birthday.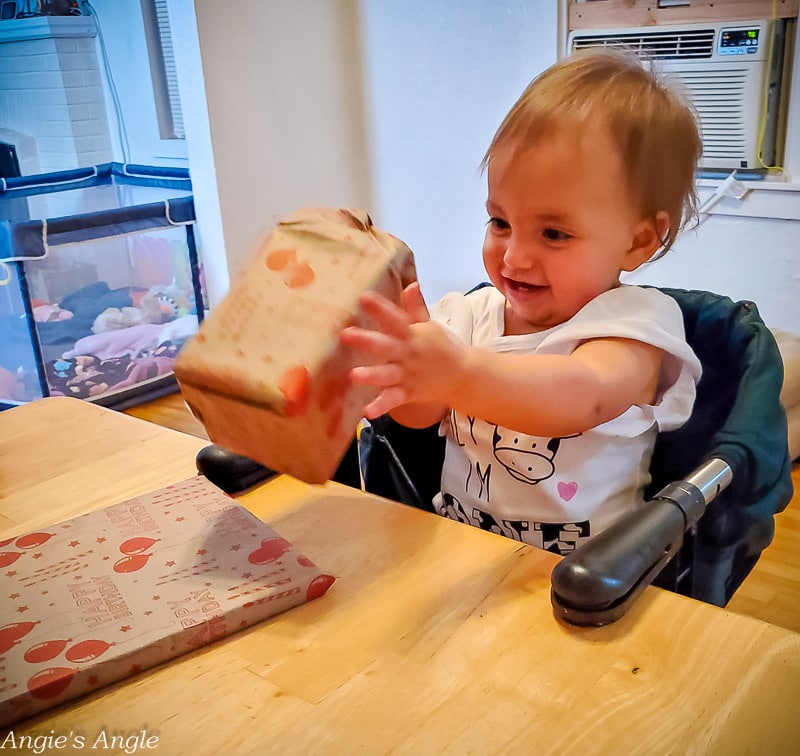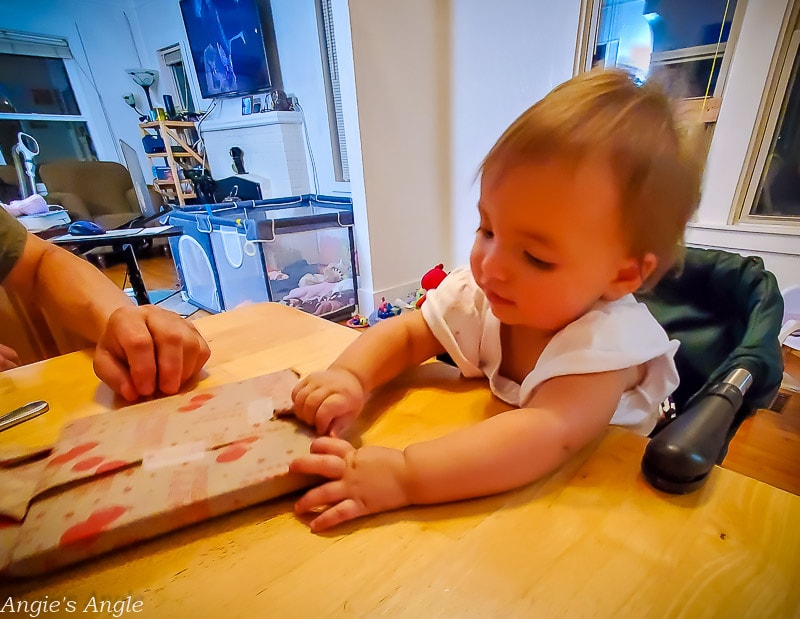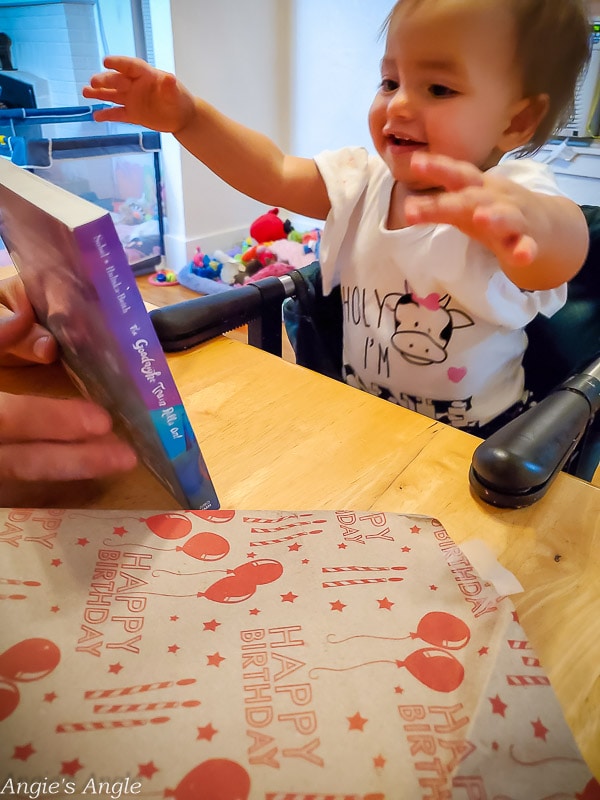 Lily opened a book, The Goodnight Train Rolls On! & a rattle & roll car. She was happily giddy over both.
Overall I say we had a good time on her birthday. It was a simple time at home to celebrate Lily's actual first birthday.
I can't wait to update you all on the two big parties we had to celebrate!