I am unsure if I will keep this Catch the Moment 365 going into 2023. Part of me wants to because this has become such a massive part of this blog, I believe, but on the other hand, at times, it seems pointless. So I wish wash what I'll be doing with it next year. I didn't get much feedback on Facebook when I asked, but when I asked on Instagram, I got yeses to keep it going. So we'll see. For this 2022 Catch the Moment 365 Week 48, we see Christmas cheer start filling the house. Plus, Lily is getting bigger and more trouble.
The post below may contain affiliate links, which I may receive a kickback if you order through the provided link at no extra cost to you.
I am not even sure how it's already December. The whole past year almost seems a blur. Especially not having many posts to show for it all. With so much hope, next year is better for income for me. I feel so defeated with how I am doing there. More about that coming, though, I hope! Are you ready to see the last week in photos? I somehow missed the day to start the week – so six photos instead of the regular seven coming at you.
2022 Catch the Moment 365 Week 48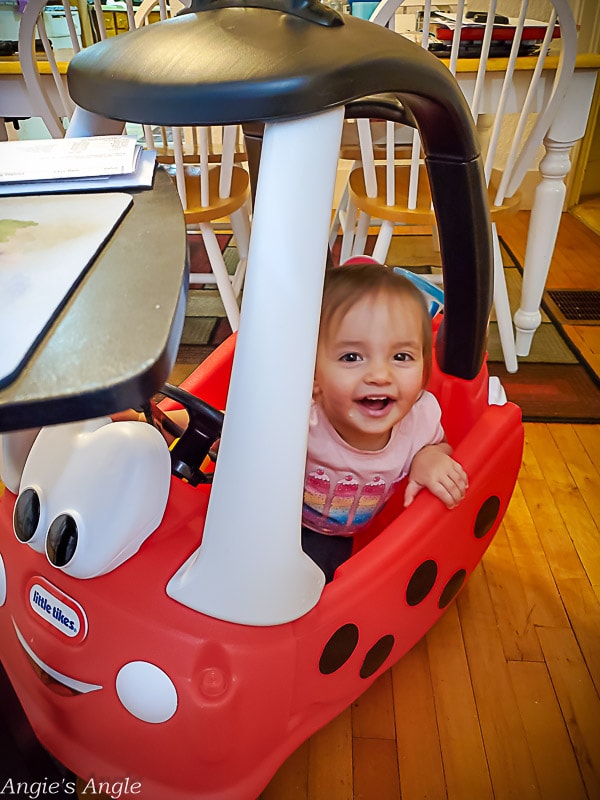 Day 331 – Sunday, November 27th – Watch out, crazy Lily driver is coming at you. She is still obsessed with her ladybug Little Tikes car, and I love it. While she won't use her feet/legs yet to push herself around, she pushes from outside and gets in.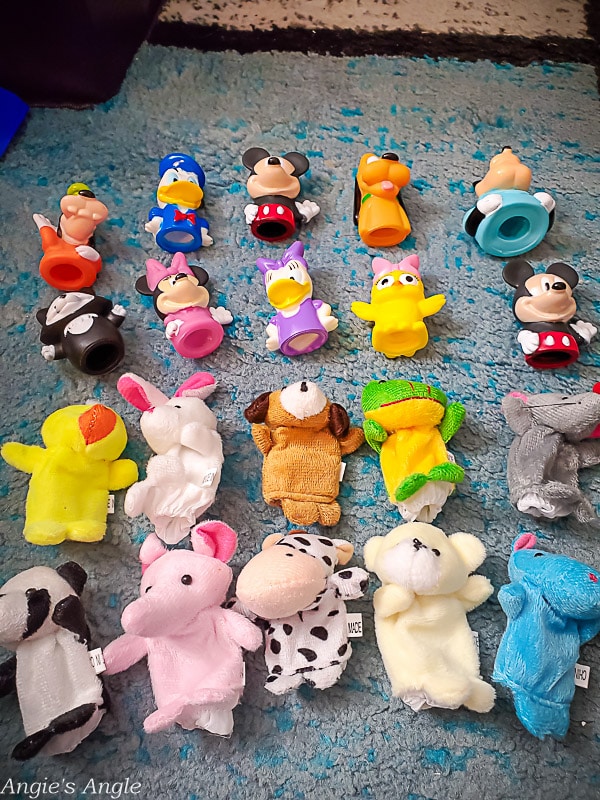 Day 332 – Monday, November 28th – The little animal & Mickey Mouse Clubhouse finger puppets I got for Lily to fill the advent calendar we made up for the kids.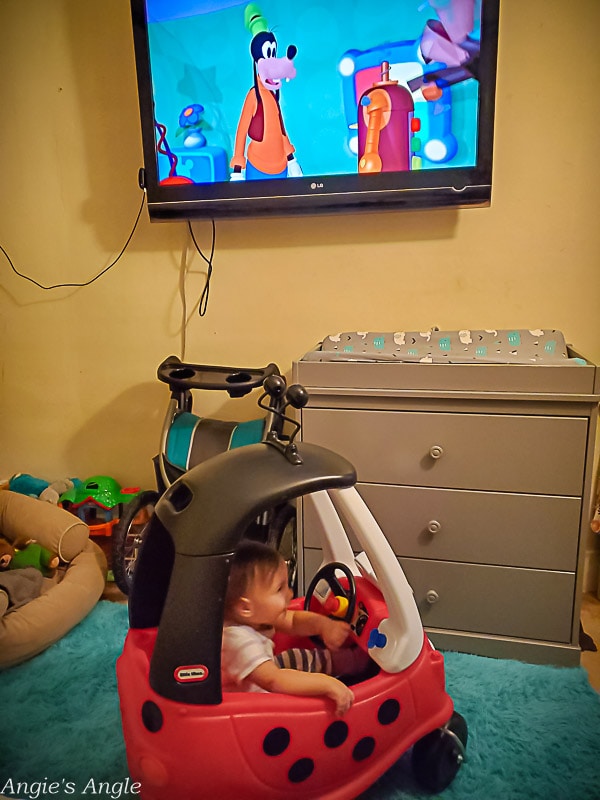 Day 333 – Tuesday, November 29th – Big girl pushed her car into her room to do a bit of drive-in watching for her Mickey Mouse Clubhouse time. I am sad she is so blurry in this one because look at her big grin & arm positions.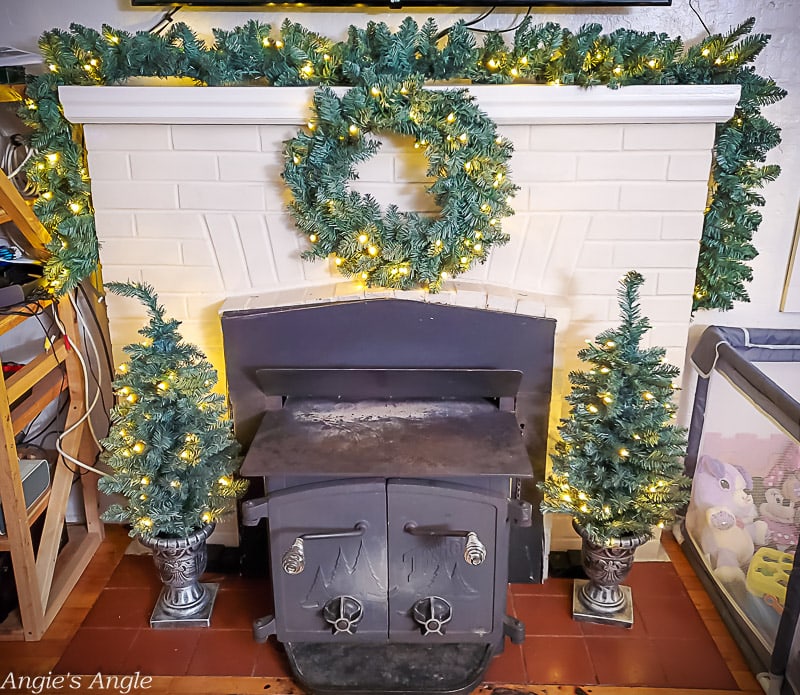 Day 334 – Wednesday, November 30th – Finished up the basic pieces from my sponsored campaign with King of Christmas. This mantle set came with two pre-lit mini trees, a pre-lit wreath, and a pre-lit garland. All have the option of being battery-operated or plugged in, which is fantastic. Stay tuned for the big before and after coming soon. Next, I added in some more festive cheer.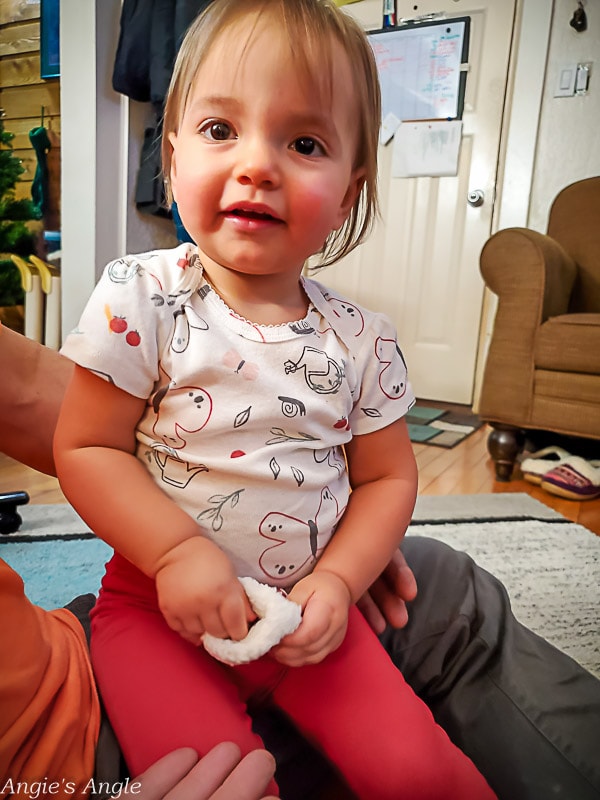 Day 335 – Thursday, December 1st – First night of the advent calendar we made up for the kids. Lily was so excited. Not pictured, Roxy was also very excited.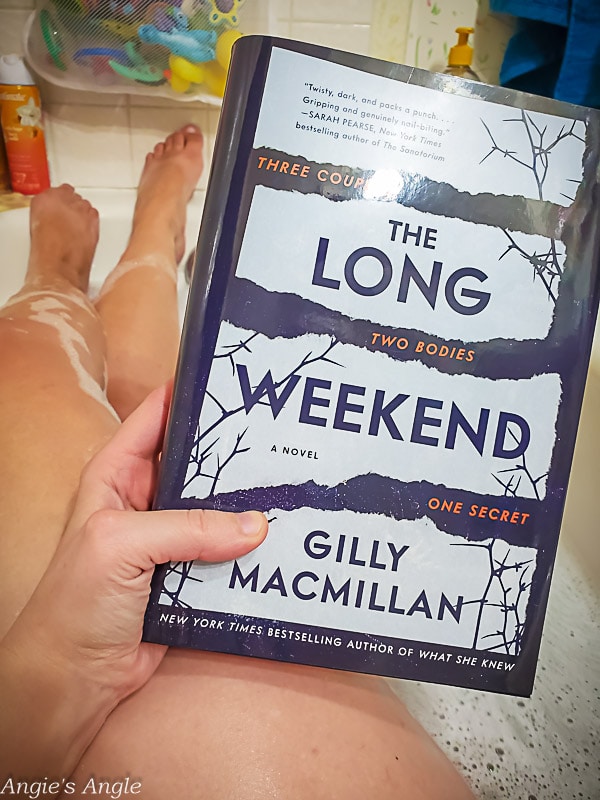 Day 336 – Friday, December 2nd – Bath night, and I finally got to start a new book. Both were very exciting to me on a Friday night. The Long Weekend by Gilly MacMillan was a book I received while I was part of the influencer/blogger group for specific publishing.
How was your week?