Did you know that May was National Women's Health Month? I know I am a wee bit behind on posting about it, but I wanted to be able to take part in an upcoming giveaway hop. I always feel I can get more eyes on any giveaway when it's part of a hop, so thank you for visiting. Today I will be sharing what steps I am taking to take care of me.
This is a sponsored post with Superior Source Vitamins. However, all thoughts are 100% my own.
I am partnering with Mama the Fox & other amazing bloggers in the Berry Good Giveaway Hop this time. A hop is great fun, not only for us but for you too. Easy to spot other fun giveaways to enter. Look at the bottom after entering my vitamin giveaway.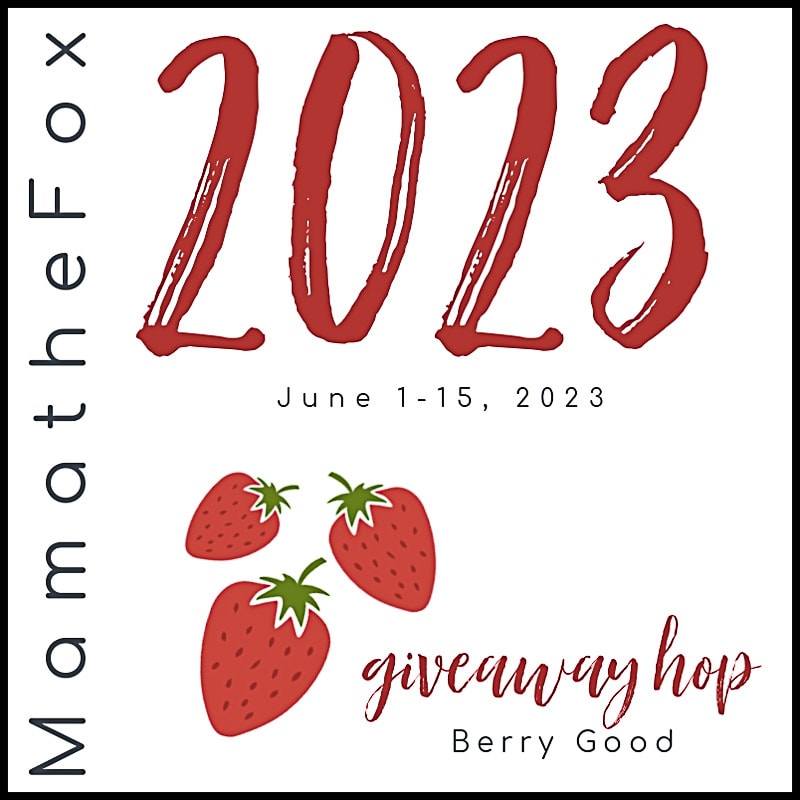 I feel like life has changed so much in the last few years, which we all know I've talked about repeatedly. But it's so true. I still haven't found my way back to me yet, but I am trying. With these steps, I feel like I am retaking a bit of control. And if you follow a few of these steps, you can, too, if you feel a bit lost and off-balanced.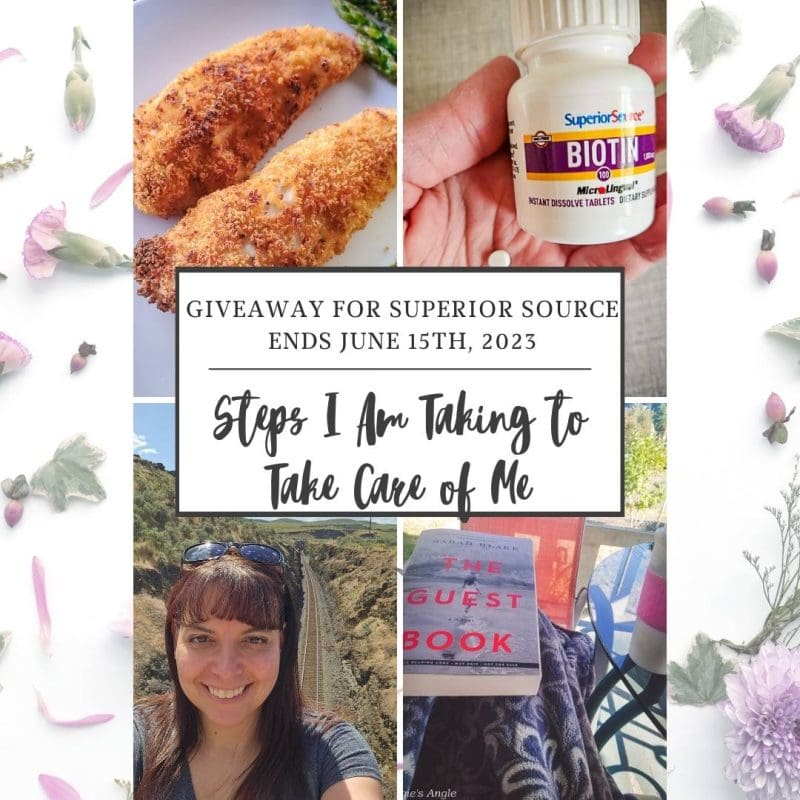 Steps I Am Taking to Take Care of Me To Feel Amazing
Taking New Vitamins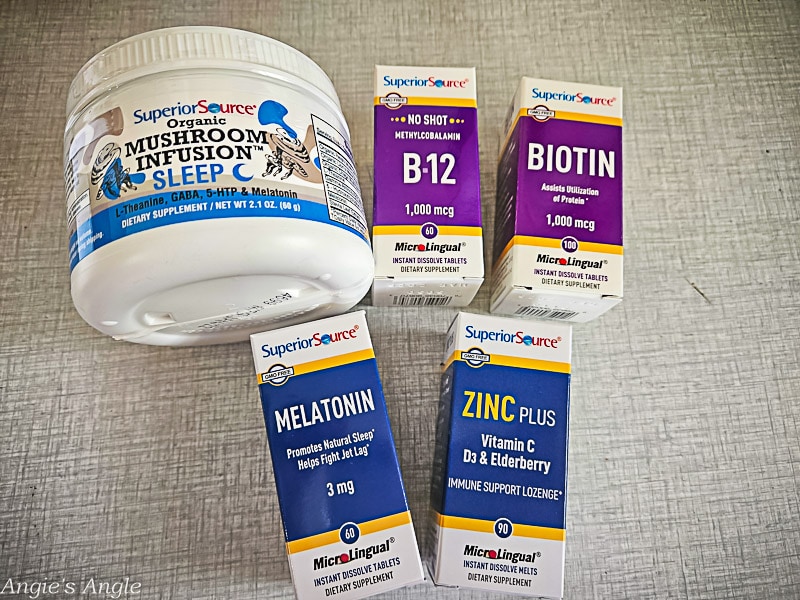 May's National Women's Health Month included the following vitamins for me to try out for myself – – B12 1000 mcg, Biotin, Melatonin 3G, Mushroom Infusion-Sleep, and Zinc Plus.
What I like about these new vitamins is that they are MicroLingual® & dissolve on or under the tongue in seconds for quick absorption into the body. Making taking these vitamins at any time easy. With no chemicals, GMOs, preservatives, excessive binders, dyes, fillers, or artificial colors.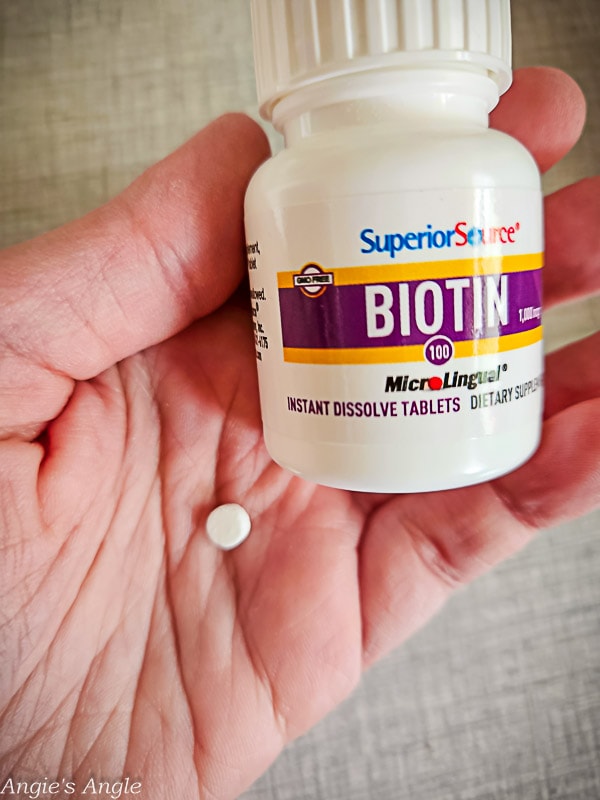 How are these vitamins helping me feel less stressed? Let me tell you a tiny bit about what each vitamin helps.
What These Sets of Vitamins Do For Me
B12 helps my energy & nervous system while it also supports cell production, brain health, and energy metabolism. I already was taking a B complex because it helps lessen my headaches. So I already knew the power there.*
Biotin helps support healthy blood sugar while promoting healthy nail & hair strength. Who doesn't want to feel good in the nails & hair?*
Melatonin 3G, of course, helps sleep. This melatonin includes chamomile, which also aids in calmness & restfulness.*
Mushroom Infusion-Sleep is, of course, a sleep aid. A huge part of stress is the lack of sleep we allow our bodies to run on. So anything we can do to help us achieve better sleep patterns will help immensely.*
Zinc Plus is an essential mineral required by almost 100 enzymes in our bodies. The plus includes D3, vitamin C, and Elderberry.*
*These statements have not been evaluated by the FDA. These products are not intended to diagnose, treat, cure, or prevent any disease
Luckily Superior Source Vitamins have partnered with Amazon & Walmart to make it easy to pick up your vitamins when you want them. Check out the full line today.
Downtime
Your body needs time just to be and not have to go to the next thing or do that. I feel like I am getting little downtime for just me, and it's a massive part of me feeling run down all the time. I am trying to take little steps to feel better, from taking a bubble bath to watching my favorite show or reading my current book. They are all needed for my mind and soul to help keep that stress, depression, and anxiety at bay. I am over here trying to make "me" time.
Drinking Water
Our bodies need so much water daily. Most of us are not getting that water, so I am adding more water to my daily routine. I'll admit that I am usually a water drinker, but I could use more daily. Water helps clear out so much in our body.
Moving
I'll be the first to admit I do not move my body enough. I am often found on my corner of the couch with little energy to move. While knowing that if I moved, I'd have more energy, and my body would start to get back to what it was before Lily.
Trying to take more walks around the neighborhood is top of my list. Though walking with Lily and Roxy is not fun. And I wouldn't say I get much "exercise" when we do. But I am over here trying, and that is what counts. How do you move your body?
Eating My Fruit & Veggies
Getting better food in the body helps the balance of my body & mind. I love eating but hate cooking. Jason is the cook in the family, thank goodness. Overall, we need to eat better and feel better with that. Getting there is hard, but we are trying our best. What are some of your favorite healthy foods?
Superior Source Vitamins Giveaway
Now it's your lucky chance to win the exact set of vitamins shown by Superior Source Vitamins. Making sure to take care of yourself as an over-stressed female. It's nice to know that Superior Source has been making vitamins for 50 years in the USA, and its owner, Ron Beckenfeld, is in fantastic shape for almost 80 years old!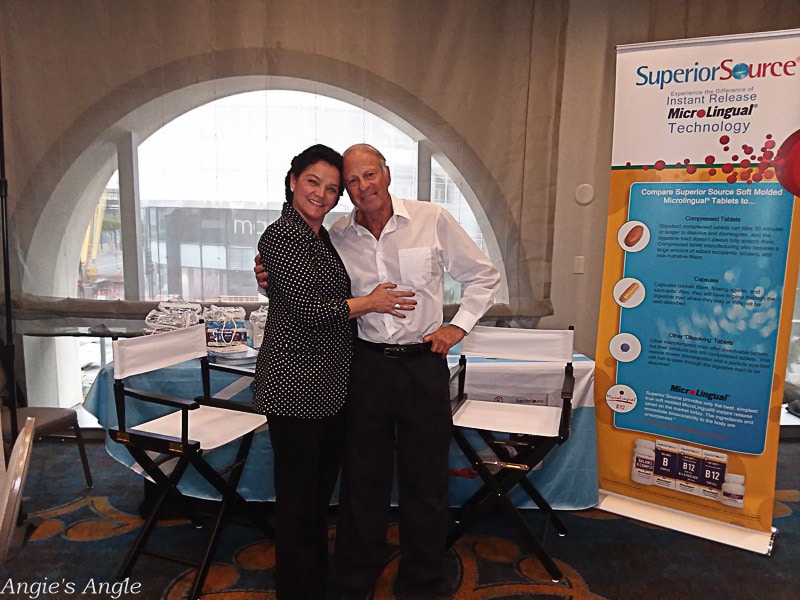 In 1998 he started Superior Source MicroLingual® partly because of his father's Parkinson's condition. His father took his nitroglycerine for a previous heart condition and commented why can't vitamins be small and dissolve instantly. A light bulb went off for Ron, and here we have Superior Source MicroLingual® to enjoy ourselves to make taking vitamins easier.
Your prize includes the same package I received for National Women's Health Month: B12 1000 mcg, Biotin, Melatonin 3G, Mushroom Infusion-Sleep, and Zinc Plus.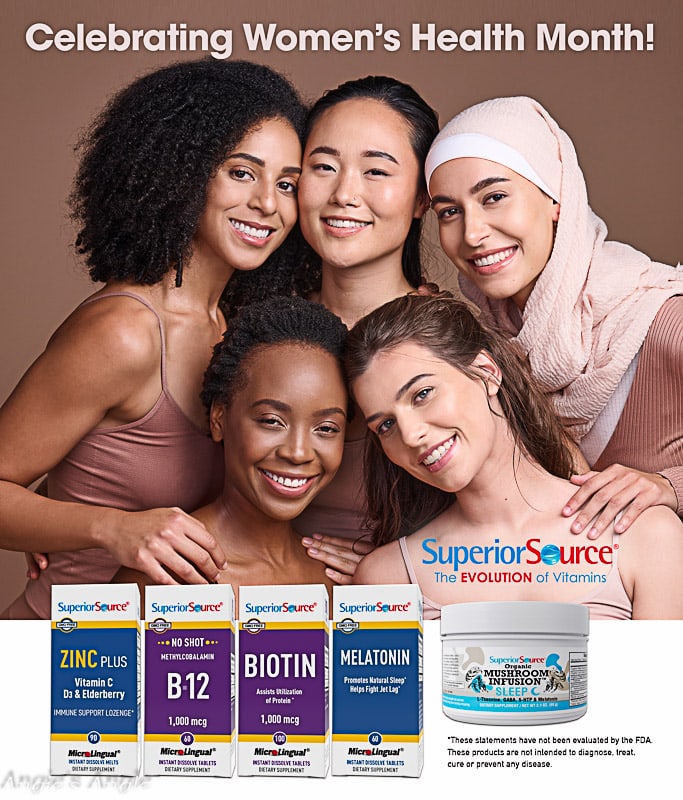 The USA only. The winner will have 48 hours from when I email them as the winner to get back to me; otherwise, I will be forced to pick a new winner. This giveaway closes June 15th, 2023. Remember to come back daily for extra entries.
Win $75 Vitamin Bundle from Superior Source
Giveaway Hop
Now that you've entered my giveaway. Please hop around to the other bloggers and check out what else you might get the chance to win. Have fun!
MamatheFox and all participating blogs are not held responsible for sponsors who fail to fulfill their prize obligations.