As you know, we've made many trips to Idaho in the last two years. With each trip, I would note the sign for Palouse Falls and dream about having the actual time to stop. I've seen pictures, of course, and wondered what it would be like for me. With this last visit to Idaho, I decided we were doing; we would be visiting Palouse Falls.
I am beyond grateful that everything fell in place to visit, as it was the perfect adventure to dip our toes back into the adventure life. We spent an afternoon there with a lovely picnic before heading to our Idaho home.
Now you can see why I wanted to visit & how we made it happen!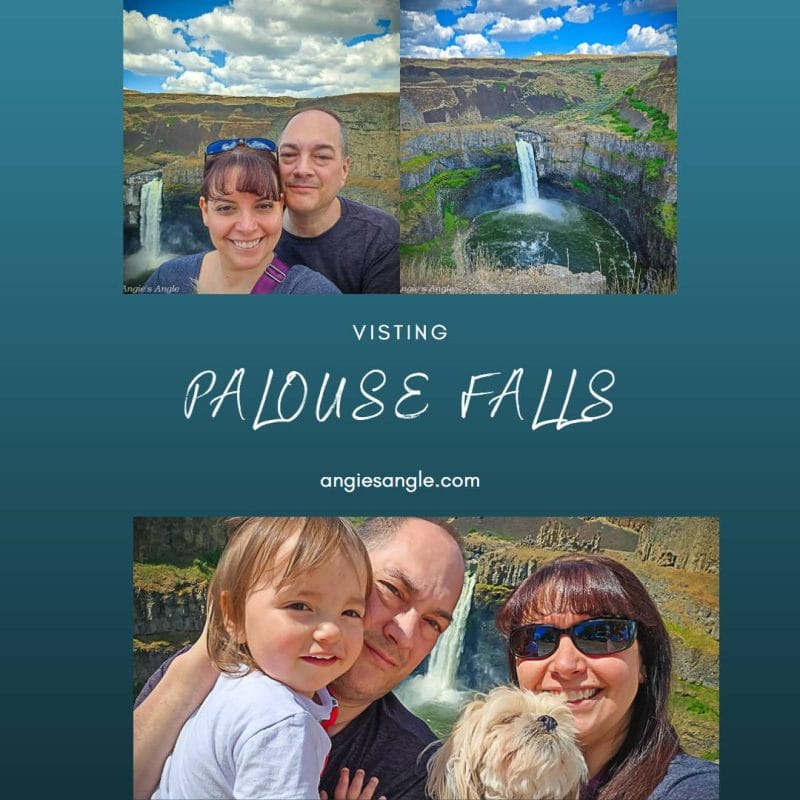 Visiting Palouse Falls
I want to do more travel and adventures for our sake and Lily's. While she might be pretty young yet to remember her adventures, I want her to have photos to look back on and always know an adventure awaits her. I didn't have much adventure or travel growing up, so I want to be able to give her that adventure bug as she grows. Palouse Falls was the perfect stepping stone to returning it to our realm.
Funny enough, even though I lived pretty close to Palouse Falls my whole life, I had never visited, which made me want to visit even more because I had never gone. Now I'll want to visit again because we enjoyed it so much. But, for now, at least I have that experience under my belt and memories now.
Overnight Stay
We left Tuesday night after Jason finished work to make this little adventure possible. We opted to stay in Umatilla at the Econo Lodge to use our Choice Rewards. It was a lovely little place, and we would stay there again. Though weirdly, they didn't have any breakfast even though they had a room/place for it. And there was only one tiny pillow for each side of the bed. I kicked myself for not bringing my pillow. The guy that checked us in was lovely, probably the best one we've ever encountered.
We got up Wednesday morning and stopped at Java Junkies to grab some coffee & a bit of breakfast. They had a cute little outdoor eating space, so we could sit outside and enjoy our food. Since we had Roxy, we had to have somewhere outdoors to enjoy our food. It was perfect.
Loading back up after eating, we went down the highway a bit, stopping in Kennewick. After stopping in Kennewick to grab some picnic food, we were officially off for our little escape adventure before Idaho chores got us down.
History of Palouse Falls
Created by the Ice Age floods, Palouse Falls is one of the few active waterfalls left along the glacial flood paths. If you travel the Columbia Gorge, did you know that the massive Ice Age floods also helped create it? So much history along the Gorge & the great Palouse lands.
Palouse Falls was dedicated as a park in 1951 and is a 105-acre park. You can find more information on Palouse Falls State Park here.
Our Visit to Palouse Falls
When we first pulled into the state park, I was taken aback by the beauty of the area and the many excellent picnic spots. I was tickled pink that I had planned the stop & thought to bring along things for a picnic, as this was the ideal spot.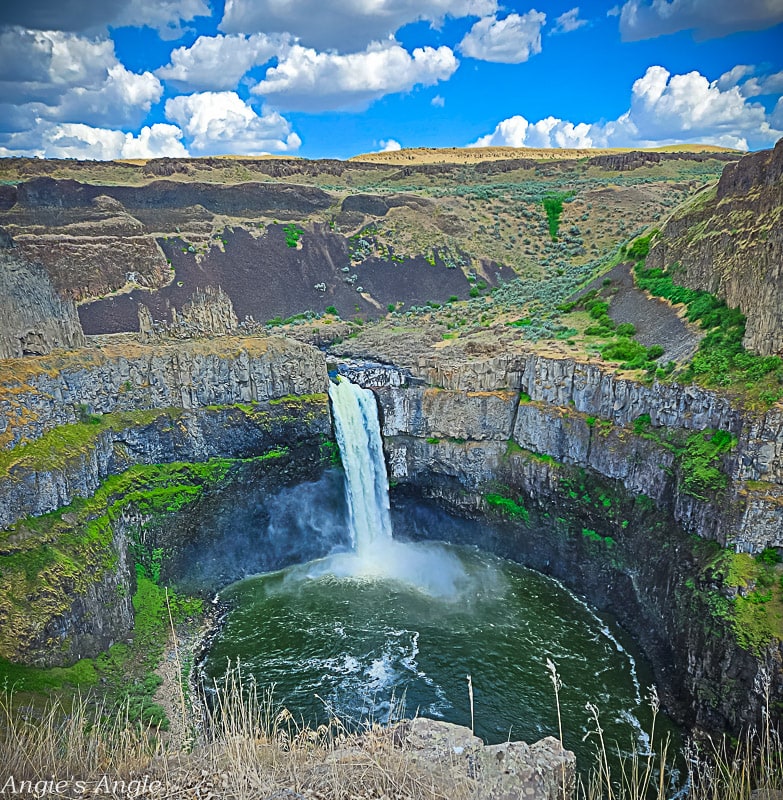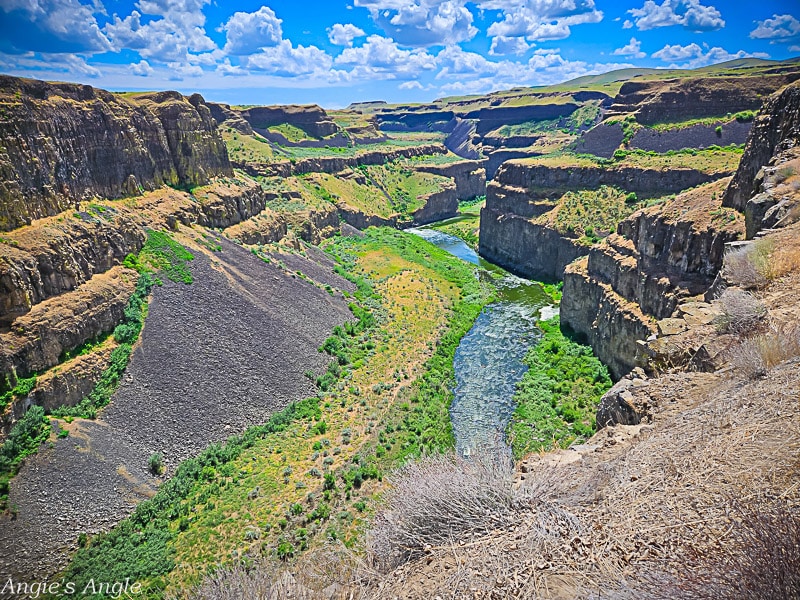 You'll need a year-long Discovery Pass or a one-day pass to access the park. Thankfully there were two different pay stations in the park to buy this. We opted for the Discovery Pass, a year-long pass to all of Washington's state parks.
Visiting Palouse Falls was fabulous; we walked down the few stairs to see the Falls right after we arrived. Taking several photos to start our little adventure. Then found one of the picnic tables for our lunch.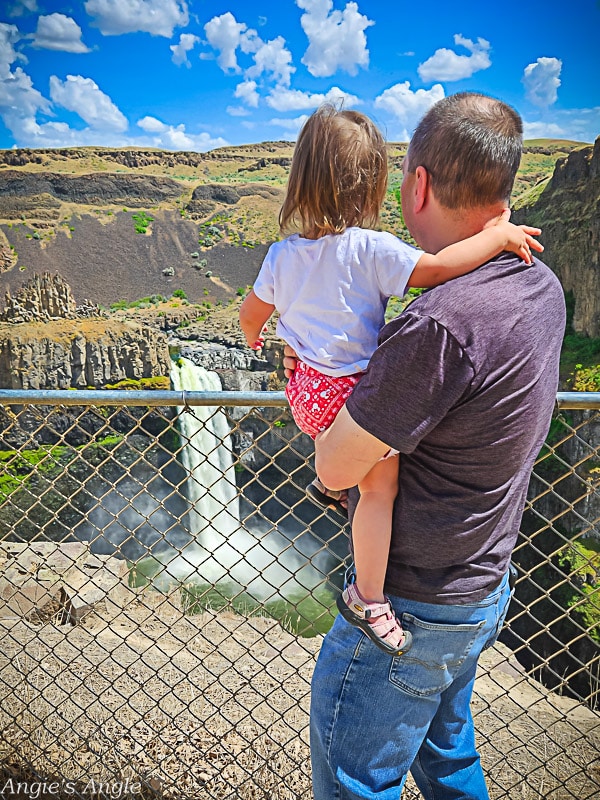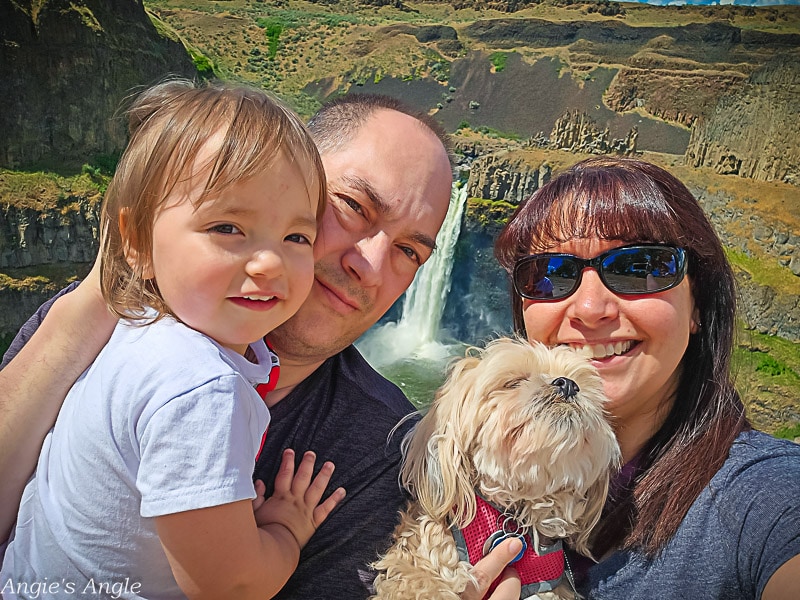 There were also a couple of other paths to take to see different aspects of the falls, but we stayed in the park's central area for this short adventure. After eating our little lunch, we walked around a bit more before heading to our Idaho home.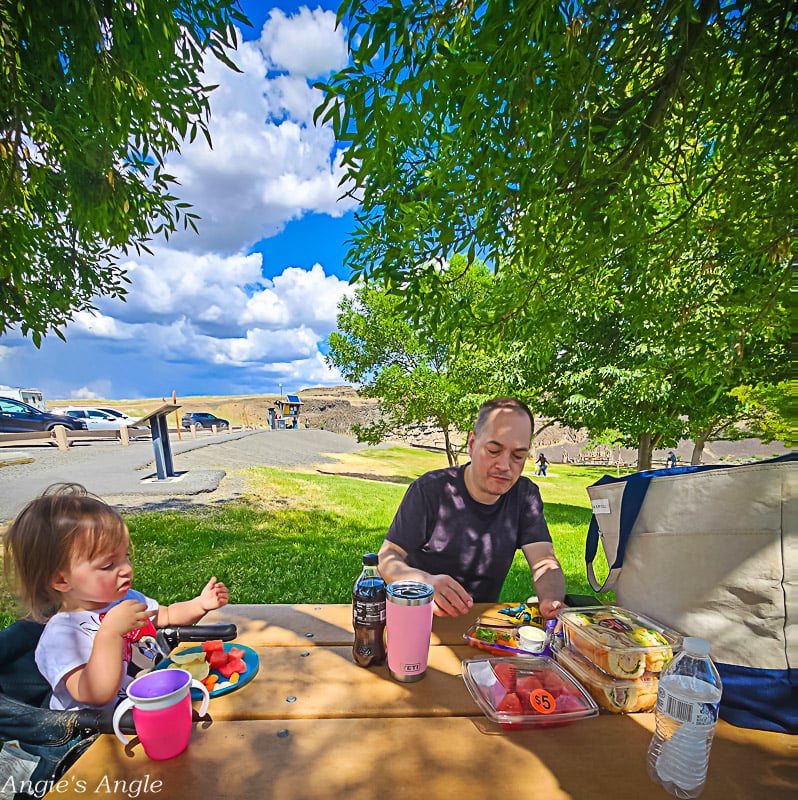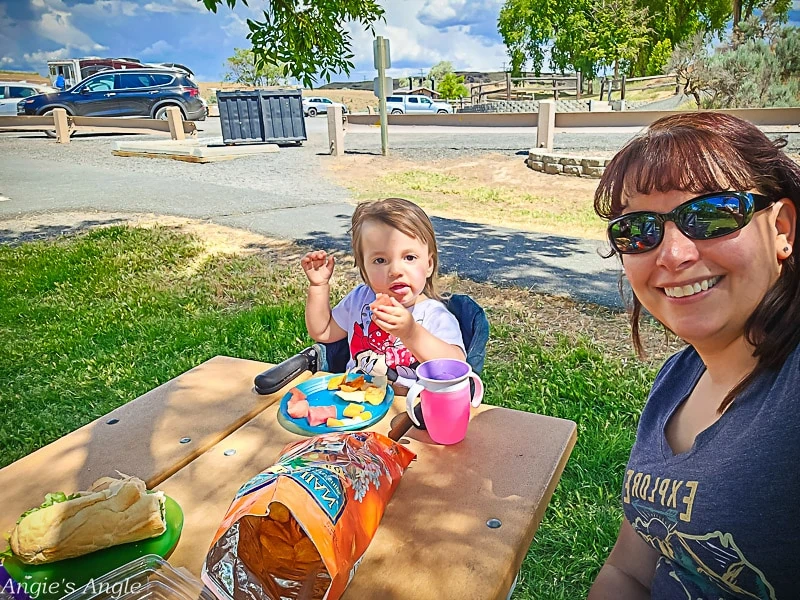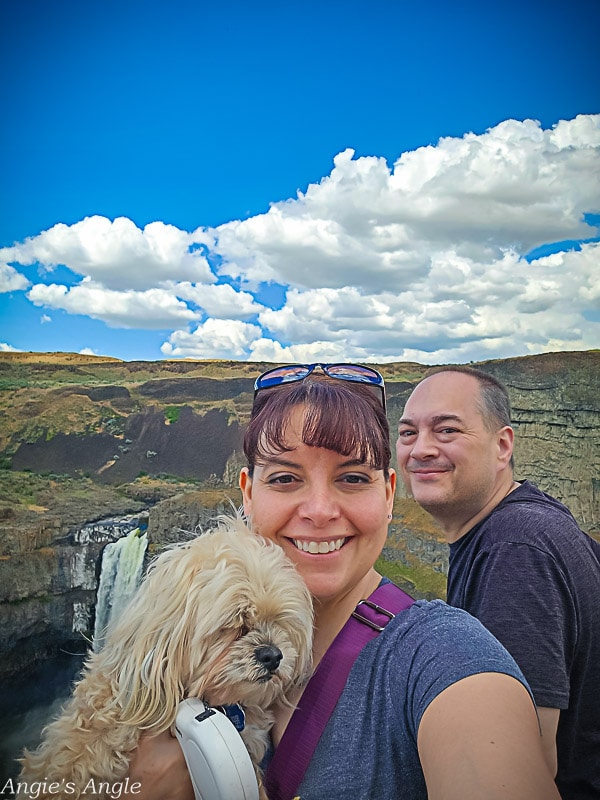 I made Jason stop at the park entrance so I could get a few photos of the railroad under the bridge of the entrance. It was so pretty; I couldn't help myself.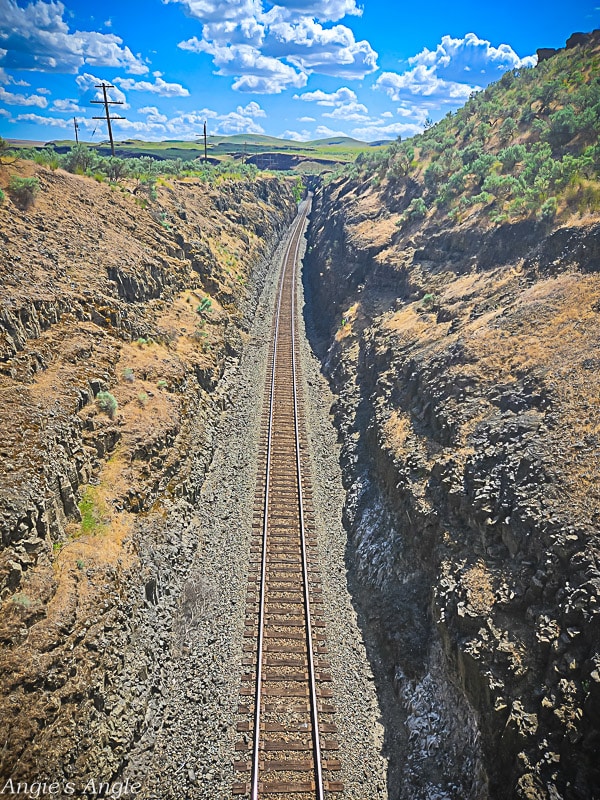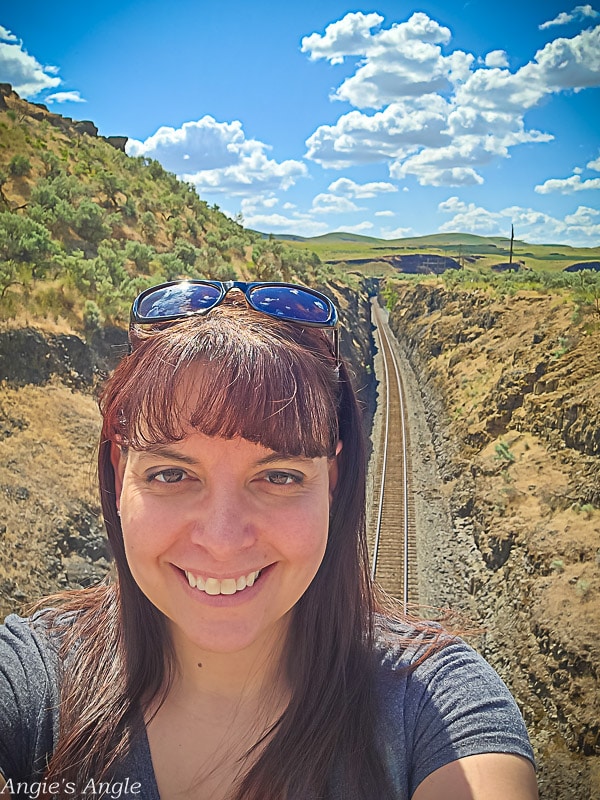 Visiting Palouse Falls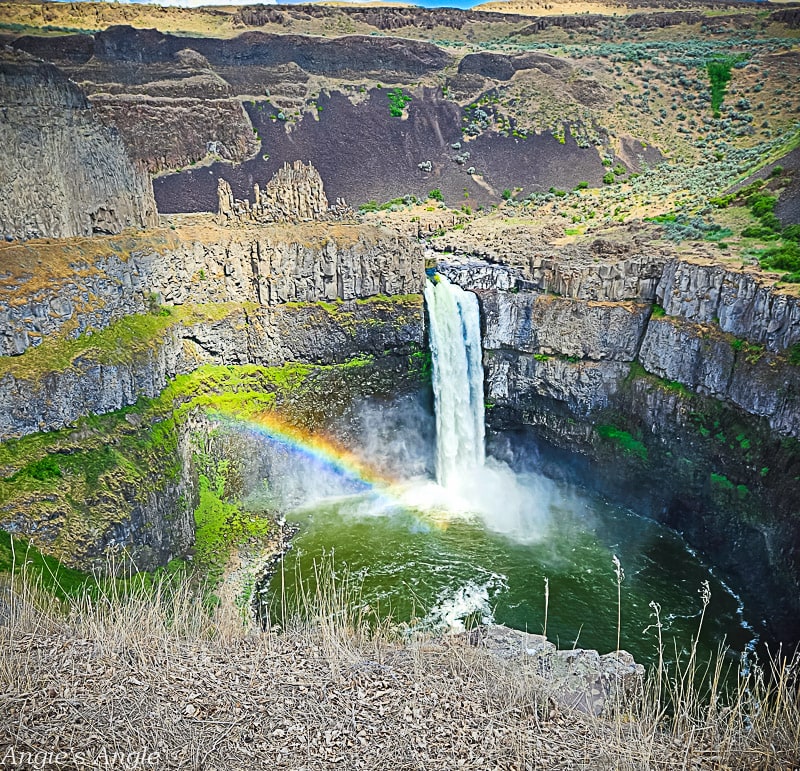 To visit Palouse Falls, find more information on the State Park site. Then know this is only a day-visit site right now. For some reason, camping is no longer allowed (May/June 2023). Plan accordingly if you are visiting. This is a rural site with very little cell phone access. Also, keep your eyes peeled for rattlesnakes. This is snake country.
Anything I can help you answer about Palouse Falls? Let me know if you have visited before or will be planning a trip; let me know in the comments. I love hearing from you!