Settling to relax in your living room is the best feeling ever. But settling down with an older couch is not as much fun. Tired of looking at our tired couch & feeling like we were sitting on the floor was done. While we can't afford a new couch, I did a couch refresh that has helped so much. Today, I wanted to share what we did and how you can, too, for your tired couch.
The post below contains affiliate links. I may receive a small kickback on items ordered through the provided links at no extra charge to you.
I have no idea why it took so long to dawn on me that it could be a few dollars to do a couch refresh that would help so much. And yes, we still need a new couch, but these little steps are helping until we can plunk down decent money for our ideal couch.
I am excited to share what we used and the difference it made.
Couch Refresh – What You Need to Do the Same
The first item I received as part of being an affiliate with them. But was amazed at the difference it made to our couch. And it prompted my last step in this couch refresh. Yes, there are only two simple steps. Side note: Please ignore the quality of these photos. It's hard to get a photo of the couch & then a messy area around it. And, of course, an older couch in general.
Our couch before our couch refresh can be seen below. Note the blanket on the middle cushion and the couch sag itself.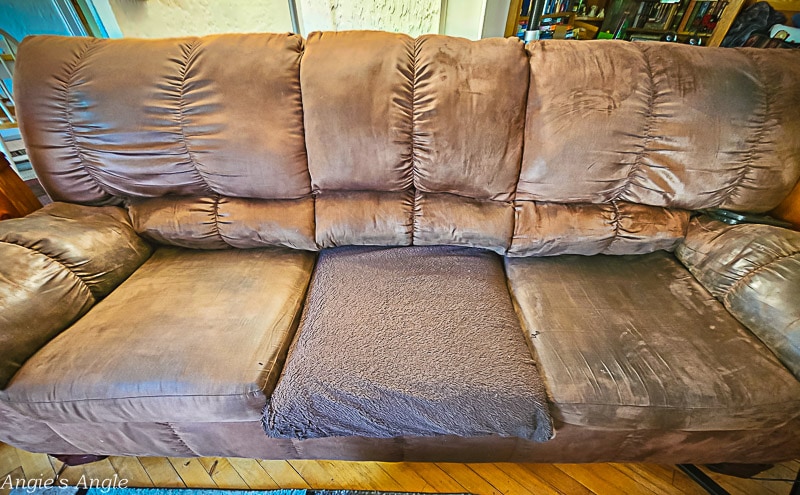 Step One: Meliusly Sagging Sofa Support Board
We ended up with the deep couch support board, 24×72 – which worked perfectly for our couch. There are also options for a chair, loveseat, and even sectional. The exact board we received was out of stock when writing this, but it may be back in stock soon.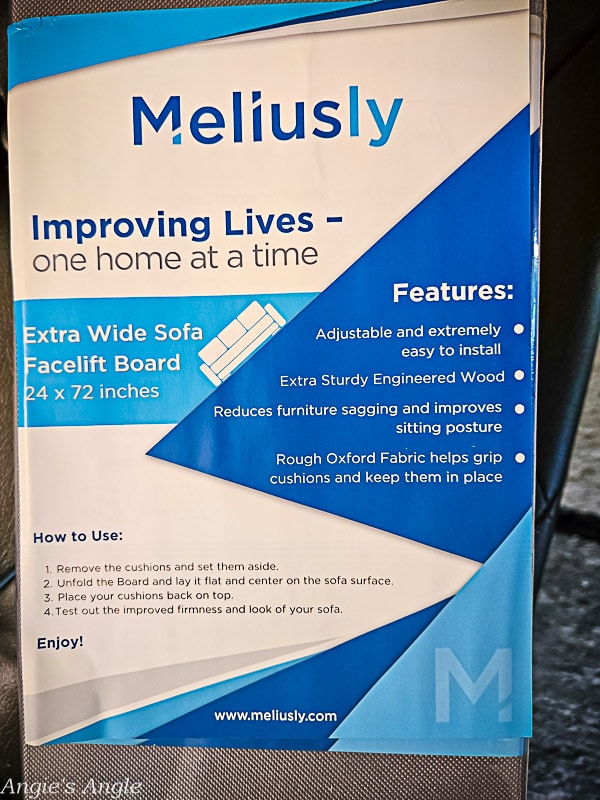 I love the support it gave our couch. It comes folded up, and you open it to put it under your cushions. And bam, you have super support for those cushions that are failing. Amazing!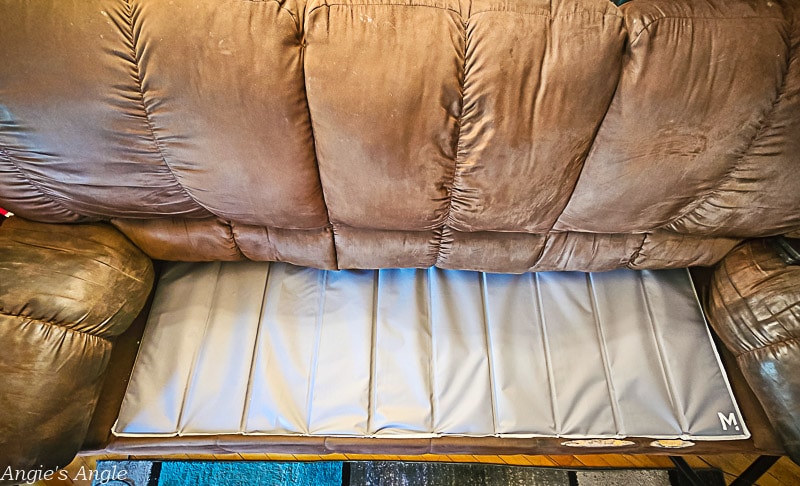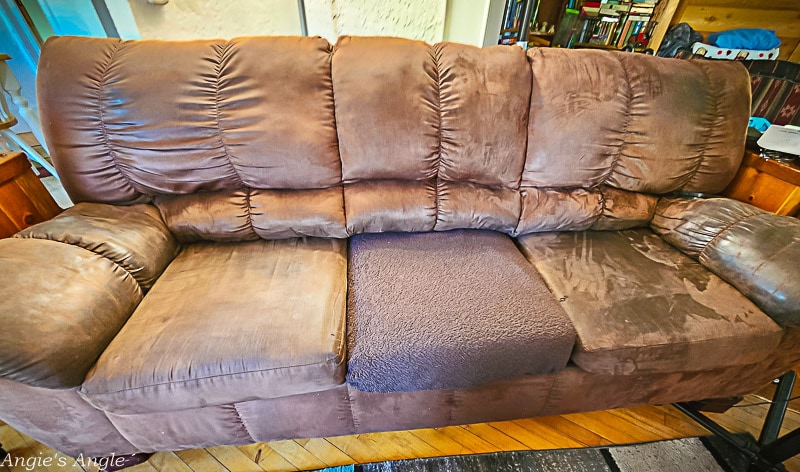 Above is the couch after putting in the Meliusly board and replacing the couch cushions. The Meliusly board has a particular fabric that helps keep the cushions in place. I can attest it helps with that so much. We used to shove back these so much throughout the day; they stay put much better. Even when adding the second fix.
Second Step: FestiCorp Velvet Sofa Cover
After having that nice firm feel, I looked at our couch and was annoyed by the blanket on the middle cushion. Our cushion has a smell tear through the top, so using the little brown blanket worked well on keeping it covered and looking halfway decent. But still, I had to adjust that blanket so much throughout the day it got annoying.
Then it dawned on me that you could buy covers for couches to give them more life. And I searched and searched before finally landing on the FestiCorp Velvet one. It was a decent price and had good reviews. Even having individual cushion covers so it wasn't just one big blanket.
Our couch is a bit bigger, so I had to go with the Large-XL (but it comes in several different sizes to fit your needs, even a recliner!).
It seems a bit looser than I would like but fits well and gives it a more excellent whole look. A little less wrinkling would also be helpful. But it is velvet, after all.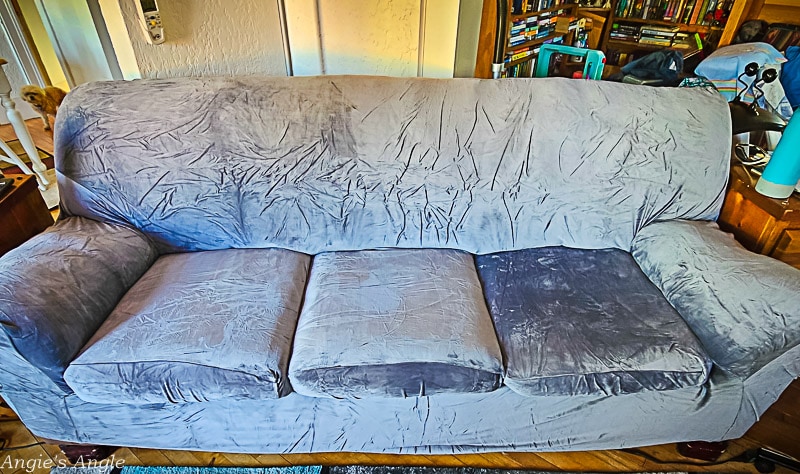 Overall, I am happy with the results. What do you think? Are you going to grab a FestiCrop cover?
Thoughts
Do you have an older couch that you need to refresh a bit? Will you be using these two products as I did?