Are you like us? Always trying to stick with a low-carb lifestyle? We love low-carb but fail at it quite often. This is why I always keep my eyes & belly peeled for new ways to bring more low-carb options into our life. So when Keto Valley reached out to try these seaweed snacks, I knew we had to try them. Jason loves eating seaweed as a snack, so I felt these would be winners. Want to make your belly happy? Read on!
Thanks to Keto Valley for sponsoring this giveaway! However, all thoughts & images are 100% my own.
I am also partnering with Mama the Fox & other amazing bloggers in the Sip Sip Hooray giveaway hop this time. A hop is great fun, not only for us but for you too. Easy to spot other fun giveaways to enter. Look at the bottom after entering my Keto Valley Seaweed Snacks giveaway.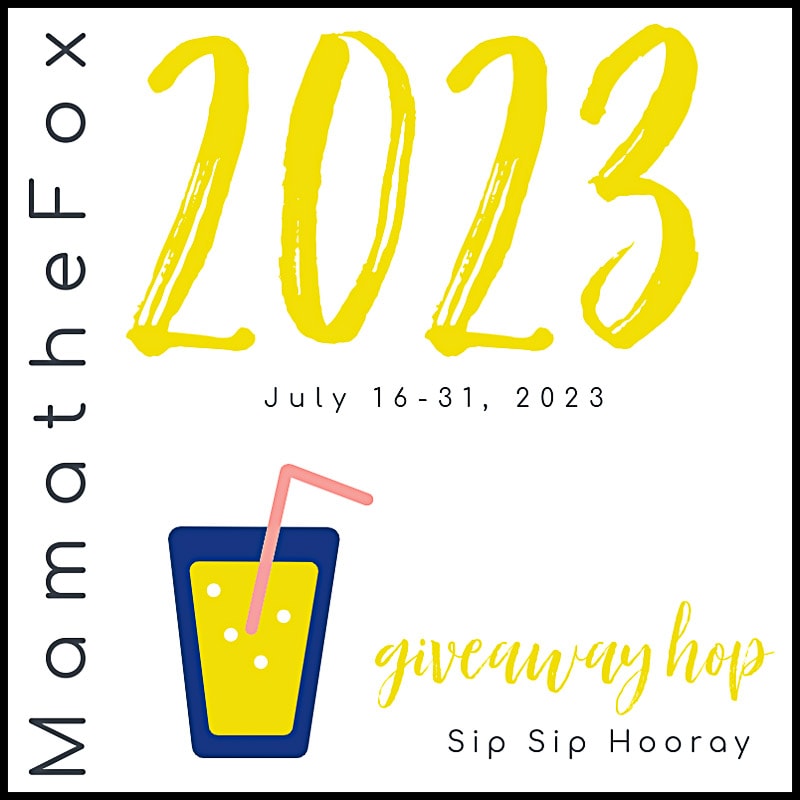 Make Your Belly Happy
Now I am truthfully not huge on seaweed myself. It's not something I will be grabbing to snack on like my husband. But I am always willing to try new combinations to see if they'll be a new win for me. Getting these in the mail to try, my husband (and Lily) quickly opened them to try them out. But not before I could snap a quick picture of all four Keto Valley Seaweed Snacks packages.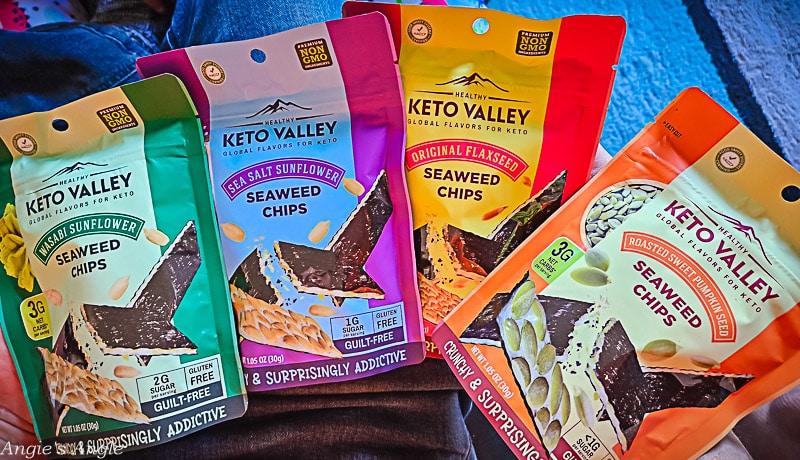 My husband first opened the wasabi sunflower seaweed chips. I knew I would not be a likely fan of these, as I am not big on wasabi. And yep, did not like those. On the other hand, my husband loved them, and I think it was his favorite out of all these flavors. He said it didn't have the sweet taste you'll hear about in the later flavors. Lily gobbled it up without noticing if she liked them or didn't like them.
Next, we opened the roasted sweet pumpkin seed seaweed chips. This was my favorite; the slightly sweet and creamy combo won me over. Jason, though, was a little taken aback by the sweetness of it—a total win for me.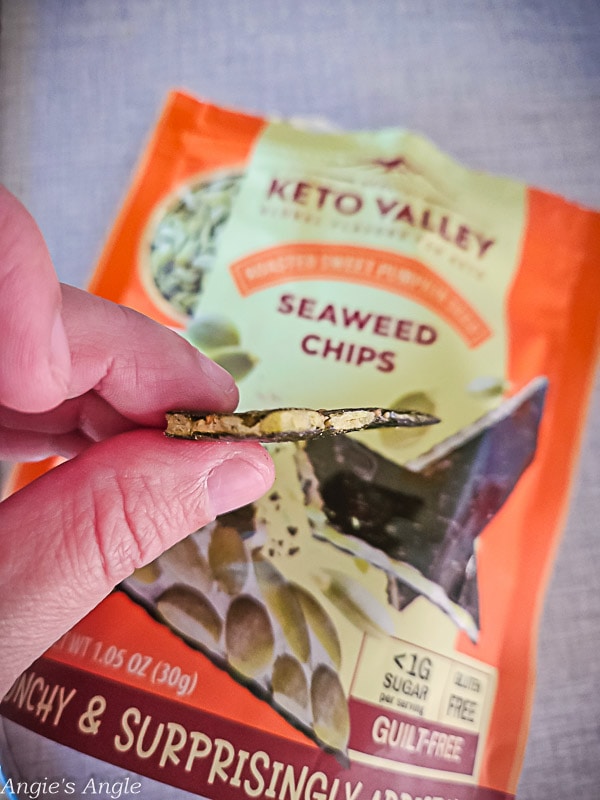 Last we tried the sea salt sunflower seaweed chips & original flaxseed seaweed chips. These were okay, but I had no likes or dislikes to pull me in either direction. They still had that sweetness I liked, and my husband didn't care for it.
We love snacking on these and making our bellies happy like it'll make your belly happy! I love that we can reach for a snack without any guilt.
Keto Valley Seaweed Snacks Giveaway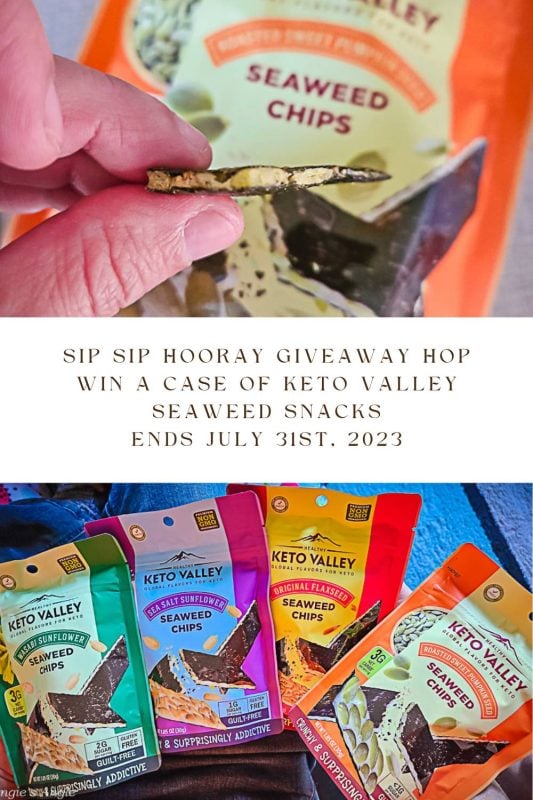 USA only, please. My sponsor will ship the prize to you after I reach out to you as the winner. The winner will have 48 hours from when I email you to get back to me. Otherwise, I will be forced to pick a new winner. Entries may change throughout the giveaway, so check back daily to grab your daily entries.
What you'll win:
3 wasabi sunflower seaweed chips
3 sea salt sunflower seaweed chips
3 original flaxseed seaweed chips
3 roasted sweet pumpkin seed seaweed chips
Keto Valley Seaweed Snacks Case
Sip Sip Hooray Giveaway Hop
MamatheFox and all participating blogs are not responsible for sponsors failing to fulfill their prize obligations.