I was so excited to get into a Bzz Campaign finally again, it had been far too long.
This time, I am happy to be testing out Tresemme Color Revitalize. Tresemme Revitalize is said to keep your color and protect your hair for up to 40 washes. And at only 4.49 per 32.oz bottle, who couldn't beat that extra protection to preserve your color.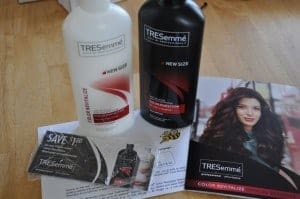 My wonderful bzz kit, as seen above. A full-size Tresemme Color Revitalize Shampoo & Conditioner, coupons to give out so you can try the product too, & the official bzz guide for the Tresemme Campaign.
Now I haven't started testing it yet. I wanted to dye my hair first since it's been awhile since I had dyed it. I got this yesterday: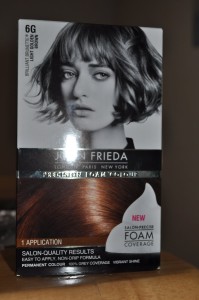 I plan to color my hair within the next couple days and then start using the Tresemme Color Revitalize Shampoo & Conditioner. Will let you know what I think as the time goes with little updates. I can't wait to start using it.