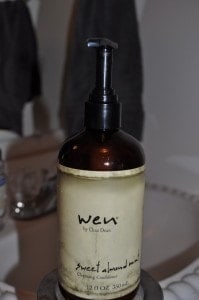 As a part of being an Influenster, I have had the opportunity to test full-size products in what is called a VoxBox – this one is from the August Naturals VoxBox.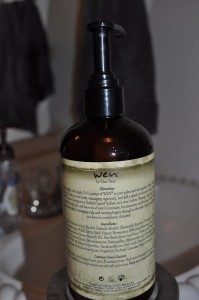 I was given the WEN by Chaz Dean in the form of sweet almond mint cleansing conditioner. It's normally sold in a 30-day hair care system for $29.95 – including the sweet almond mint cleansing conditioner, styling creme, hair treatment, texture balm & comb.

I have to say I am in love with a cleansing conditioner, it feels so wonderful on my scalp. I love that it conditions and also does some extra cleaning – you can feel it working. Make sure you do the 10 to 15 pumps, it might seem like a lot, but it's needed. Also, make sure you do the combing while it sets, just cause it helps it settle into your hair more. Let that super conditioner work. I do have to say I see me using this more as a weekly deep conditioner then your normal every day one.


With me having super curly frizzy hair, this did a wonderful thing for me and helped calm down my frizz and make it smoother to straighten. Which was a pleasant surprise on my end!

I am excited to try the rest of the hair care system.