Since I was accepted as one of Lisa Kleypas Diva's I decided I better dive right in and read some of her books, so I accepted one of the challenges I ran across on the form on the Diva site. Now I am must start reading come the new year!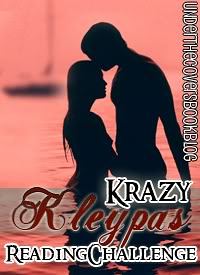 Category One
1-3 Books
Popping your Kleypas Cherry
*gasps* You haven't read Lisa Kleypas yet?! Start here and pop your cherry ! We promise she will handle your virginity with care…

First three books I plan to read are as follows:
Secrets of a Summer Night
It Happened One Autumn
The Devil in Winter
These are the first three books of the Wallflowers series – I heard such good things about this series that I thought this would be a good place to start. It looks like I'll have to buy them, but that is okay. The library doesn't have any of these, sadly.
I can't wait to start diving in; come the new year. I'll update you all on my progress of her books. 🙂 Anyone want to join me?