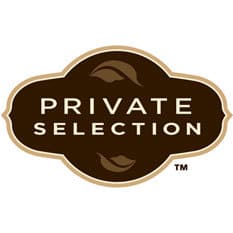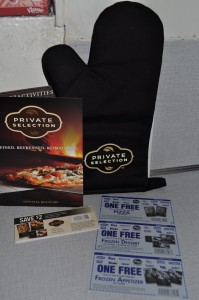 As being a part of the wonderful community of Bzz Agent, I was able to get on the bzz campaign to test out the new Private Selection meals: appetizers, pizza, & dessert choices. I tried to decide how I was going to blog about them if I wanted to shove them all into one post or give them each their own and decided that would be the best approach so that each gets the light they truly deserve.
We went into our local Fred Meyer, and I had my free coupons out for each item so we could test them and fill our bellies up.
We found the appetizer area right away, and I knew right the second I saw them I wanted the Baked Tortilla Cup Collection. They looked and sounded so good. There are two varieties in the box (5 each): a spinach-artichoke cup & a roasted eggplant-tomato cup. So yummy sounding and the box made them look good, so nothing else would do, those are the ones I wanted us to test.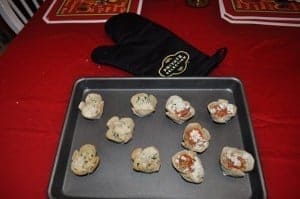 Before baking the cups
The other night we decided we were going to have the appetizer & the pizza for dinner we could eat a good yummy dinner & test out the yummy looking stuff!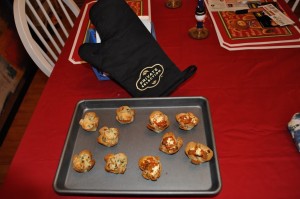 After baking the cups
Of course we had the appetizers first. They were so good. They were crispy and nummy and just melt in your mouth! Do I wish there were more in the box?
YES! But have to remember this is just an appetizer, so its not like its suppose to fill you up or anything. Its suppose to get your taste buds going for more food and that it did. Both cups were so good. I can't even begin to explain them, but they were both just tasty goodness!
There are few different varieties of appetizers to choose from at your local Fred Meyer, Ralphs, your local Kroger store: Southwestern Style Chicken Trumpets, Mushroom Walnut Profiteroles, and Spanakopita. The prices range from $3 to $7 depending on what you are choosing to try. Believe me these are tasty little treats, so wonderfully made that you probably won't mind the price at all. And hey you can look for them on sale or coupon too.