As most of you know and read I had tried the set of imPress Press-on nails that came in my Holiday VoxBox from Influenster, and while I liked them, they didn't stay on well at all for my first attempt at them. So I decided I was going to go buy a second set to try with my $1 off coupon that was in my VoxBox. My husband asks me when I grabbed them why are you getting them again when they didn't stay on the first time? I said because I want to try them again since I have read many others and they got them to stay on well enough. I also grabbed a little bottle of nail glue for the just in case they fell off quickly before I was ready for them to come off.
I was having a girl date coming up, so decided I'd put them on that day before we left the house. In hopes they'd stay on and look nice.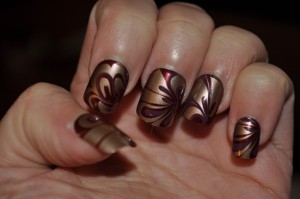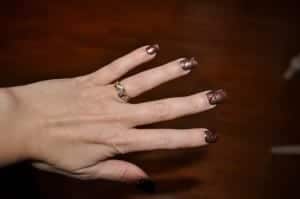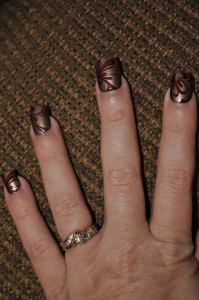 I made sure to follow all the directions to a T & pressed in every way I could make sure they stuck. They felt quite a bit more sturdy right off the bat, which made me very happy. I swear that one of my fingers and thumbs were switched so I took them off and saw that they weren't switched at all, so had to reapply a new one to my finger & was able to press down my thumb again without any hassle.
Very happy to report they all stayed on. The thumb I had reapplied fell over before I went to sleep that night, but otherwise they all stayed nice and on. By the next day I was ready for them to be off – I couldn't text well at all with them on. lol
Loved the look and ease though! Will be buying them again. I even saved the ones I took off so I could reapply with the glue if I wanted to. 🙂