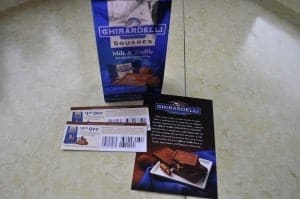 My little kit I received
As being a part of SheSpeaks, we had a campaign for these yummy Ghirardelli squares. The flavor was Milk Chocolate with Truffle filling. Now my husband I had bought Ghirardelli squares many times before. I myself am a fan of caramel varieties & my husbands loves the dark chocolates. These though were so yummy. They melted in your mouth and were just a true joy to nimble on.
My husband in fact kept asking me each night when he got home from work if I had taken my pictures yet for the Ghirardelli squares since he knew I wanted them for my blog post. He thinks I took far too long to take the pictures. I do believe they would have been gone the day we got them had I not taken so long to take my different shots of them. lol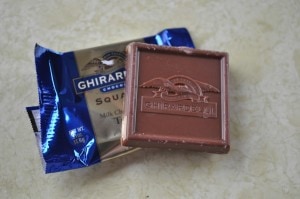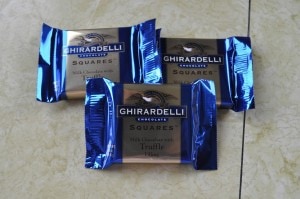 We just split the very last square we received from SheSpeaks too, since I wanted the package to make sure I spelled it all right and all my information to a tee. My husband goes you want the last one? I said well I need the package at least. Then he asks again, you want the last one? lol So I said split it. lol So in fact we split the very last yummy morsel.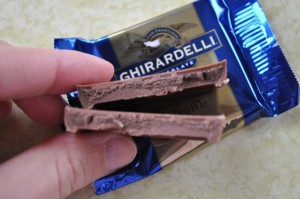 See that little bits of truffle in the middle of the chocolate? Yum!
I have a $1 off coupon too (you must buy 2 bags 4.5oz or larger), if any of you would like? First person that speaks for it on my blog comments gets it! Coupon expires at the end of March.
I was given this bag of chocolates & two coupons from SheSpeaks. The opinions are all my own and honest.