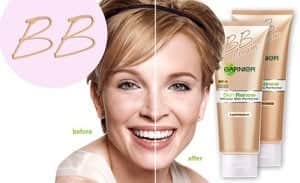 As you know, I have been testing the BB Cream from Garnier from BzzAgent. I had said in my earlier post how I was debating on which color tone was better for my skin the light/medium or the medium/deep. I think I have came to the conclusion that the medium/deep blends in better for my skin tone. I am right in between the skin tones though I think, so it was hard to tell at first. It took quite a bit of testing back and forth before I decided. Hopefully, you'll find it easier to find your skin tone.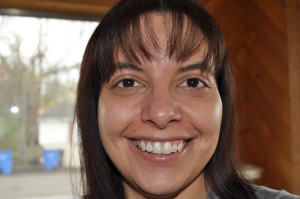 Me with the medium/deep on – no other makeup
Garnier Miracle Skin Perfection is a wonderful product though and so super easy to use. Its filled with so many added benefits for your skin. Not just lightweight coverage.
Renews radiance
Brightens your complexion
Evens skin tone & blurs imperfections
Hydrates for 24 hours with Vitamin C
Protects against UVA & UVB rays with SPF 15
It retails at your local mass retailers for right around $12.99, so you are not going to break the bank to try this one out. You are going to love it though, trust me. I see myself using this quite often in the summer for wear and go look.
My only drawback for this product is that I tend to have an oily t-zone & this doesn't help that at all. A little powder on my t-zone though does the trick to cover that shine & off I can go.