I was so giddy to get in on this Neutrogena Cosmetic Bzz Campaign by BzzAgent! I had to use one of my golden keys, but doesn't matter. I snagged it up as quickly as it was offered! I was given three different products to test and review, but to give each their do I decided to devote one blog post to each. I also have a special treat for you all at the end of the post.
I received three different colors of the Revitalizing Lip Balm – Sunny Berry, Healthy Blush, & Petal Glow. Sunny Berry is what I picked to try for a bit and see how I liked it. Its a soft reddish color, that's really pretty looking on the lips. Not overpowering at all. Just gives a nice little color.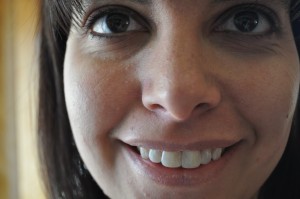 Bare Lips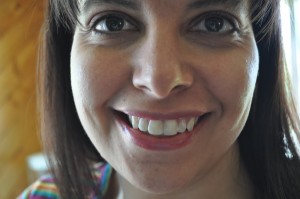 Just a Splash of Color
Not only do these lip balms give you just that hint of color. They also have an SPF of 20, so your protected without even thinking about it! How great is that? As well in just one week you notice that your lips are softer, rosier, fuller, and just a bit more defined.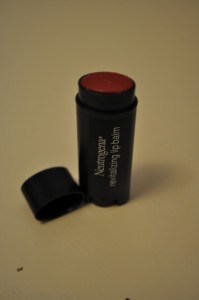 The Tube
There are six different shades in these awesome lip balms: Sheer Shimmer, Healthy Blush, Sunny Berry, Petal Glow, Soft Caramel, & Fresh Plum. I am super curious about the Soft Caramel – I must hunt that one down soon. 🙂 With this wide range of color choices, I know you'll find one that you'll fall for!
I also love that the tube is not your average circle tube, its kind of oval/square. Its just a funky different shape, that sets it apart from other lip balms in the tube alone.
Retail price of $8.99 – so again you aren't breaking the bank to buy a tube and try it out.
I am willing to give out 4 2 – $2.00 off any Neutrogena Cosmetic item. Just speak up and holler that you want them and its yours. First four that shout out get them.
Oh wait…maybe you won't have to buy a tube, maybe you can win it! Yes I am hosting a giveaway. You'll have a choice between the Healthy Blush or Petal Glow. USA or Canada Only please.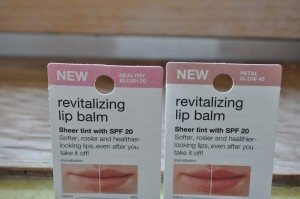 color choices
I was given this product to test free from BzzAgent. All opinions & pictures are my own. I decided myself to host a giveaway on one of the lip balms I received.