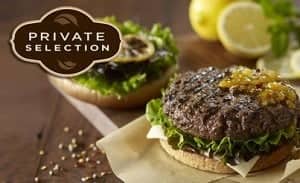 Being part of the wonderful Bzz Agent community has been super rewarding for me. This time I was able to taste several different things from Private Selection line (Kroger, Fred Meyer, etc). One of the things in this campaign was a tasty individual-sized pie in cherry or apple.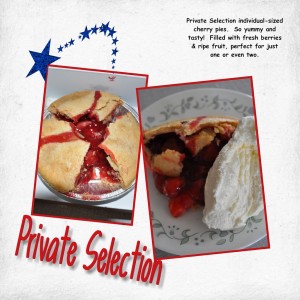 While in the store to get our free pie with our coupon, it took us awhile to figure out it was for the little pies and not the big pies. lol Silly us. We found them and thought they were perfect! I am not a pie eater at all, but my husband loves pies. This was the perfect thing for us, well him. 😉 At the time the only flavor they had was the cherry, but my husband had no issues with that. It was a PIE!
He was like a little kid with a sweet treat to look forward to when we got home. He quickly cut up a piece for himself when we got home with a little dollop of whip cream on the side.
He said it tasted awesome, like a little piece of homemade pie. Really the pie could have fed up to 4 people I am thinking easily. But my husband had some pie over the next couple days. He was a happy camper.
Was not disappointed at all by this product! So look for those Private Selection pies and grab yourself one. You won't be sorry I can bet!
I was a given a coupon to try Private Selection individual-sized pies for free from Bzz Agent. All thoughts & pictures are my own (or my husbands. ;)).