If you are anything like me, you are always on the look out for new beauty products. I see something new and pretty and I am instantly drawn in to look at it closer.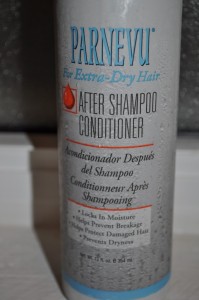 Which is why I was glad when I had a fellow blogger let us know that
Parnevu
was looking for more bloggers to help review their products. I emailed them right away and heard right back. I picked three products to test & review back in October (yes I am slow on this).
Today I am going to be telling you about the
Parnevu
After Shampoo Conditioner for extra-dry hair
. My hair has the tendency to go dry because of my using the flat iron every other day or so. I have to say that it isn't as bad as it once was though, the people at the salon always comment on how well my hair looks & feel even though I have really curly unruly frizzy hair.
I admit the first two times I used the
Parnevu
After Shampoo Conditioner
, I was disappointed cause after I got out of the shower I'd see these white flakes/chunks all over in my hair. After the third time those stopped & I was left with silky smooth hair that just felt good. I am thinking maybe the first couple times I was just getting off flaky skin and that is what I was seeing? In any case I am super pleased with how it works now.
Locks in Moisture
Helps Prevent Breakage
Helps Protect Damaged Hair
Prevents Dryness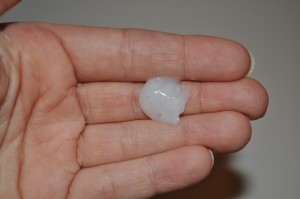 Parnevu
After Shampoo Conditioner
is made with a unique blend of 14 conditioning agents that help prevent that unsightly breakage we all experience from time to time. It also helps protect against heat-based styling damage, which is a super must for me with my daily use of a flat iron.
This conditioner has a very nice slight smell as you are putting it on in the shower. I don't notice a smell after I get out of the shower.
It has been a great product and one I look forward to using in the future. Go to
Parnevu's
site and come back and let me know what is something that caught your eye that you'd like to try? I know there are a ton of choices with such low affordable prices that you just can't help to pick a few to try.