Today's original prompt was the timeline of my day, but I really want pictures to go along with it to make it a bit more interesting so I need to do that this coming week when its back to my regular programs. So I skipped to the next one which is the top of my bucket list!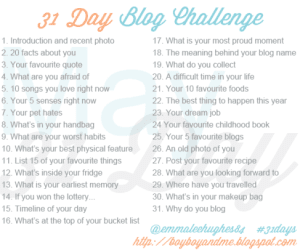 The topic of Bucket List came up for the first time for me at my first Chicks Weekend, before then I hadn't even really thought about it. Jenn stated that everyone should have a bucket list, and you should start yours now and start checking off the items NOW because you just don't know how long you have, so get going. Very similar to my goals this year, GO – it seems to be floating around in my head a lot recently, so maybe there is a reason. Therefore, because of Chicks Weekend I started a bucket list on of course Pinterest.
Learn to play the piano – I've always, for as long as I can remember anyway, wanted to learn to play the piano. Growing up I had these little play pianos, and I'd play along with those. They just didn't cut though as a big piano would, even one of those regular sized keyboard piano's. I now have a big long keyboard piano, but I suck at teaching myself. I started and was doing fairly well, but it was so big that I didn't know where to put it. So right now its under the guest bed.
Go to Hawaii – I know so many have this dream, but its always been there for me. Others want to go overseas to far away countries, and I am more happy to explore the good old USA. I want to see the blue water and feel the breeze. Explore.
Go to Las Vegas – I like slots, I like big shows, I like seeing big city lights. I want to see the Las Vegas Strip. Chicks Weekend 2015 is suppose to be in Vegas, but I really want to go the first time with Jason. So maybe we can manage a quick trip this year? haha, ya right – I do keep entering anytime I see a trip to Vegas, so maybe I'll win of those.
Go Apple Picking – sounds simple right? Yet I haven't done it yet. It just sounds amazing and I could envision so many photo opts.
Ride a horse on the beach – again it sounds so simple and so close, yet have I done it? No. I had visions of Jason and I doing this on our honeymoon to Newport, but didn't really do any research or anything on it before hand.
See/Touch a Dolphin – I LOVE dolphins. Yet everytime we have gone somewhere where they actually have them, they are closed. I want to be able to actually see them and hopefully even touch them. They are such beauties.
See the Grand Canyon – simply stated. I want to say I have been there. I want my own pictures from there.
Go to San Diego – I want to go to the zoo there and I want to see the waters.
Go to a Drive In Movie – there is a place in Tigard, I'd love to do that. But I'd also like either Jason's truck running better or get a new one so we could get a comfy blanket bed in the back to watch it that way.
Spend the Night in an Aquarium – I know the Newport one does this so its just the matter of doing more research on it.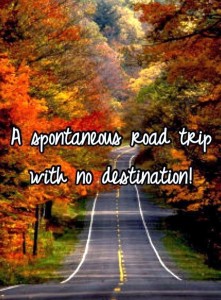 There we have it, my top 10. May not be in exact order, and I may have missed a few, but its a good start and a good idea.
What's on your bucket list?