I was given coupons to giveaway for this post along with details about the Make-A-Wish program with Purex. I am also entered to win drawings by posting these details. However, I only speak my own mind and nothing else.
I am going to let you in a little secret. I never used Purex until I was accepted into the Purex Insiders program, never really paid much attention to it in stores and never ever used it. Now I am a huge fan. In fact I just recently bought two big bottles to "store" because they were on sale, and I would also get some cents off as well. Score, I thought!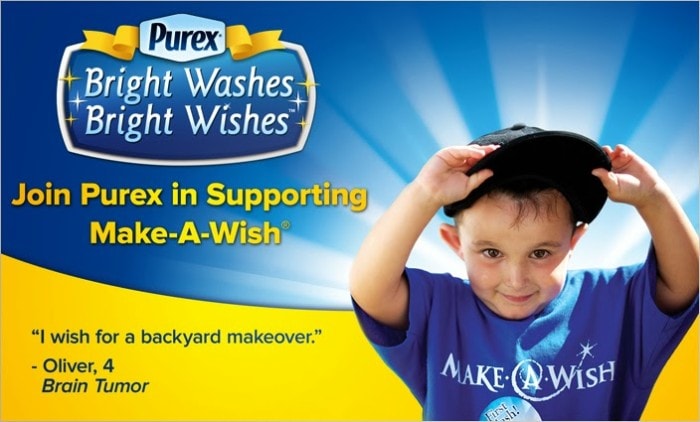 Now with this news I am even a bigger fan of Purex. For the whole month of February Purex is partnering up with Make-A-Wish. For every single bottle of Purex bought, Purex is donating to Make-A-Wish.
"Make-A-Wish grants the wishes of children with life-threatening medical conditions to enrich the human experience with hope, strength and joy. Kids say wishes give them renewed strength to fight their illnesses, and theirs parents say these experiences help strengthen the entire family."
"Based in phoenix, Make-A-Wish is one of the world's leading children's charities, serving children in every community in the United States and its territories. With the help of generous donors and more then 25,000 volunteers, Make-A-Wish grants a wish somewhere in the country every 38 minutes. It has granted more then 226,000 wishes since its inception in 1980; more then 14,000 in 2013 alone."
Purex now wants to help and needs you to help them help. Here is the break down on how Purex will donate based off of what you buy in the whole month of February (1st through the 28th of 2014).
Laundry Detergent:
$.05 per bottle for the first 4 million bottles of 75oz+ liquid detergent
$.10 per bottle for every bottle above 4 million
with a minimum guarantee of $200,000 up to a maximum of $300,000
Not just laundry detergent but also Fabric Softener:
$.08 per bottle for the first 620,000 bottles of Classic and Ultra Lines in Mountain Breeze & Sweet Lavender
$.10 per bottle for every bottle above 620,000
with a minimum guarantee of $50,000 up to a maximum of $100,000
Be sure to stock up with your Purex laundry detergent and fabric softener in February. Help a great cause and stock up with some great products.
To help kick off stocking up in February, Purex gave me three coupons for a free Purex laundry detergent. Just enter the rafflecopter below. Please be patient for the rafflecopter to load, it can take a few seconds. USA only please. Winner(s) will have 48 hours to get back to me after I email them as one of the winners or I will be force to pick a new winner.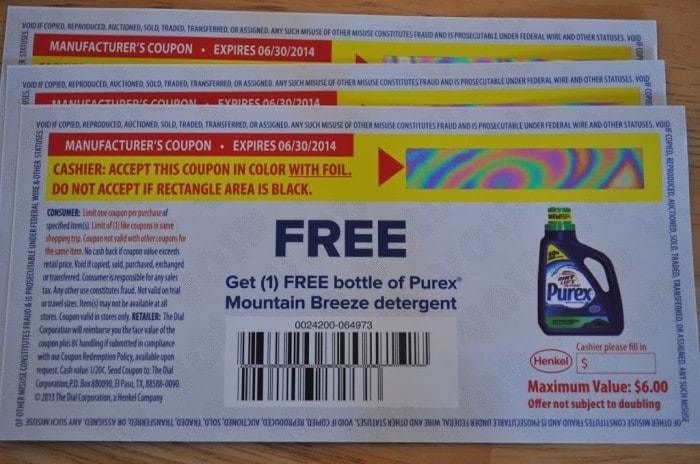 Three coupons to giveaway
a Rafflecopter giveaway