I received a bottle of Vibrance by EuNatural free with BrandBacker to give my full and honest review on. However, I only recommend products I actually approve of.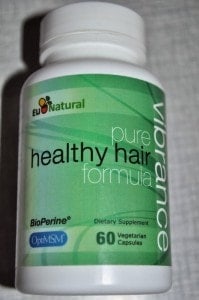 I took a bit longer then I would have liked to get this review up, I wanted to give the vitamins enough time to hopefully see a difference and get a good feel for the vitamins themselves.
My hair is thin and not as full as it once was. Its not a huge difference, but is noticeable to me. Plus every time I comb my hair or straighten it there is mounds of hair all around me after I finish. I long for thicker hair and when I put a pony tail up that there actually hair there to make it look full and beautiful. As for the condition of my hair, its okay. I don't have many split ends and its fairly healthy that way.
I was hoping with this product called Vibrance by EuNatural that I'd notice some thicker hair and less fall out. Which is why I was more then willing to give it a go.
Started taking the vitamins on the 23rd of December, taking them before my lunch with a full glass of water like its stated. You take two tablets before eating with 8 ounces water. For best results use for a minimum of 3 months, so you can see I haven't even hit the month mark yet to see a huge difference.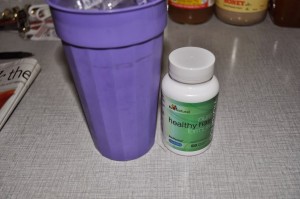 I think I have seen less fall out though after/as I am straightening my hair.
Taken to promote healthy hair, Vibrance provides essential vitamins, minerals, and herbal extracts to support thicker, longer, and more vibrant hair. The bottle contains 60 Vegetarian capsules, so you have a full month in one single bottle.
I'll probably keep going for the full bottle and maybe order another bottle to continue for the recommended 3 month period and see if I can get some fuller, thicker hair!
Lucky you, I also have a promotional code so you can get 15% off your order, just use: EUN15OFF, here.
Don't think it hurts to try and see what results we can get!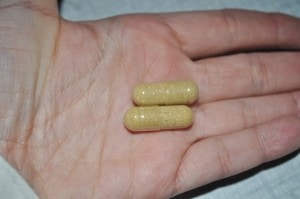 The actual capsules








Powered by BrandBacker