Mindi of Simply Stavish, Sarah of Nurse Loves Farmer, and Stephanie from Behind the Camera and Dreaming are our wonderful hosts and are guiding us through this journey through this Facebook Group. If you are interested in joining along just check out one or all their pages and join the facebook group, Or you can click the button on my right side panel. Feel free to join up at anytime in the year and see what you can do!

Day 134 – I went with my best friend Debbie to a dinner that her school was hosting for those that had volunteered throughout the year as her date. These were part of the centerpieces.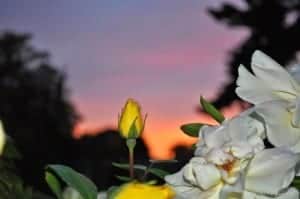 Day 135 – I had Jason go out and take a picture of the sunset, as I was getting ready to shower and he took several, but this was my favorite and most different. I just love the way the flowers are there and then you see the sunset lightly in the background.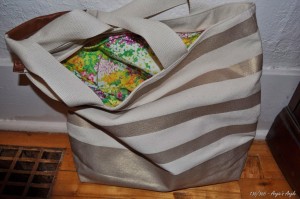 Day 136 – The previous day I received two packages for my Bath & Body Works Insider. This was part of one, the Mother's Day tote. I love this tote and the goodies inside were just as amazing! Full review coming soon!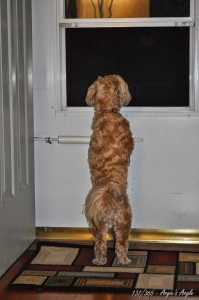 Day 137 – Roxy was looking outside in the dark at something. I think this night for some reason we were alone and so she was on super watch for Daddy to come home.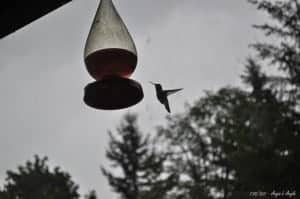 Day 138 – We were at Jason's parents house and I had been watching the humming birds drink on and off the whole time we were there. I decided next time I saw it I was going to try and get a shot through the window. Of course its coloring didn't show up, but I am still pretty pleased with this shot.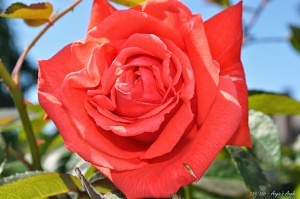 Day 139 – I decided I was going to sneak over to in front of the neighbors house and try and capture some of their roses. This orange one was my favorite one out of them all.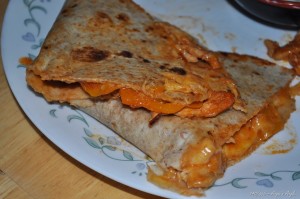 Day 140 – This is one of the recipes from Meals by the Week. It was a yummy chicken quesadilla and you can win a 26-week subscription to it, just by visiting my giveaway and entering for the chance to win!