I am pretty picky about what I feed Roxy. We have normally been feeding her Blue Buffalo, but I started to hear some stories that I wasn't liking about them recently(am not sure if they are true though; didn't do any real research yet), so I was thinking about switching her to something new. Ideal Balance for dogs by Hills came along for me to do a sample on from Crowdtap, so I applied and low and behold I got it. I wanted to test out other things and find one that both myself and Roxy could be happy with.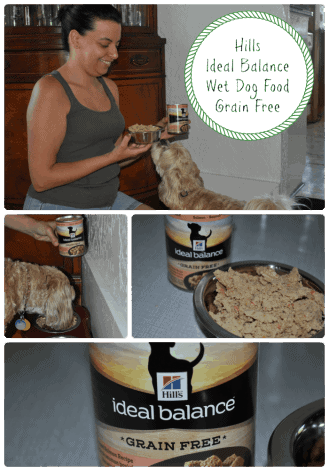 Ideal Balance for dogs by Hills is a natural dog food that you can trust. Made right here in the USA with no corn, wheat, or soy. It also doesn't have any artificial colors, flavors, or preservatives. The Ideal Balance for dogs by Hills in the Grain Free is filled only with fresh chicken that helps keep your fur babies slim and trim, potato to aid in a healthy digestion, vegetables to keep the energy up so play last longer, flaxseed to improve skin & coat, apples to help boost those natural defenses, and cranberries to help aid in a healthy and happy bladder. Ideal Balance for dogs by Hills comes in four varieties to fit the needs of your dog: Slim & Healthy, Active, Large Breed, and regular Ideal Balance. Also in forms to fit the size and needs of your dog such as small breed, mature, adult, and puppy.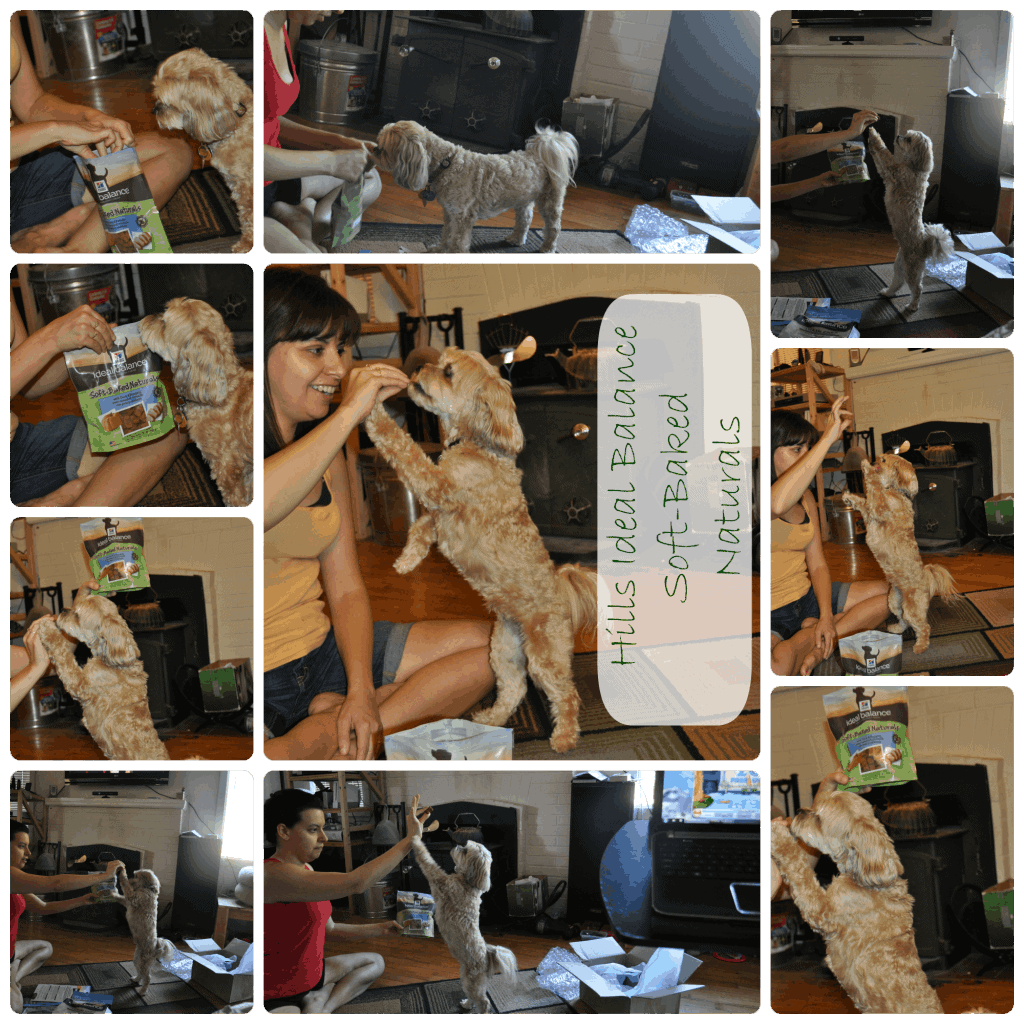 Roxy LOVED testing out all the goodies in our sample pack. She couldn't wait to get her little paws on the treats which were flavored with duck & pumpkin treats. She loved the wet dog food which came to us in Grain Free Braised Salmon, picked it out around her hard dog food. Loved walking around proudly with her new Ideal Balance leash as well.

At this time she hasn't had the chance to try out the dry food, since she has two bags open right now and I really didn't want to add a third into the mix. Great food though that both Mommy & Fur Baby can be happy with. Samples were provided from Crowdtap & Hill's.