I sometimes get products while I really like them, things to say about them just do not come to me. This was one of those products, I have been dragging my feet on getting this out and trying to figure out what to say about it and give it all that it truly deserves. These two Kimble Beauty products are amazing, so don't let my lack of words fool you – got it?
Without further ado…
I received the Shine Serum and Silk Non-Metal Elastics from Kimble Beauty to review from Brandbacker.
Kimble Beauty Review Silk Non-Metal Elastics
I have used the Silk Non-Metal Elastics a few times and never had any issues with catching in my hair and my hair felt just as soft leaving the band as it did going in, which is nice since sometimes it can feel dry and more brittle after an elastic band.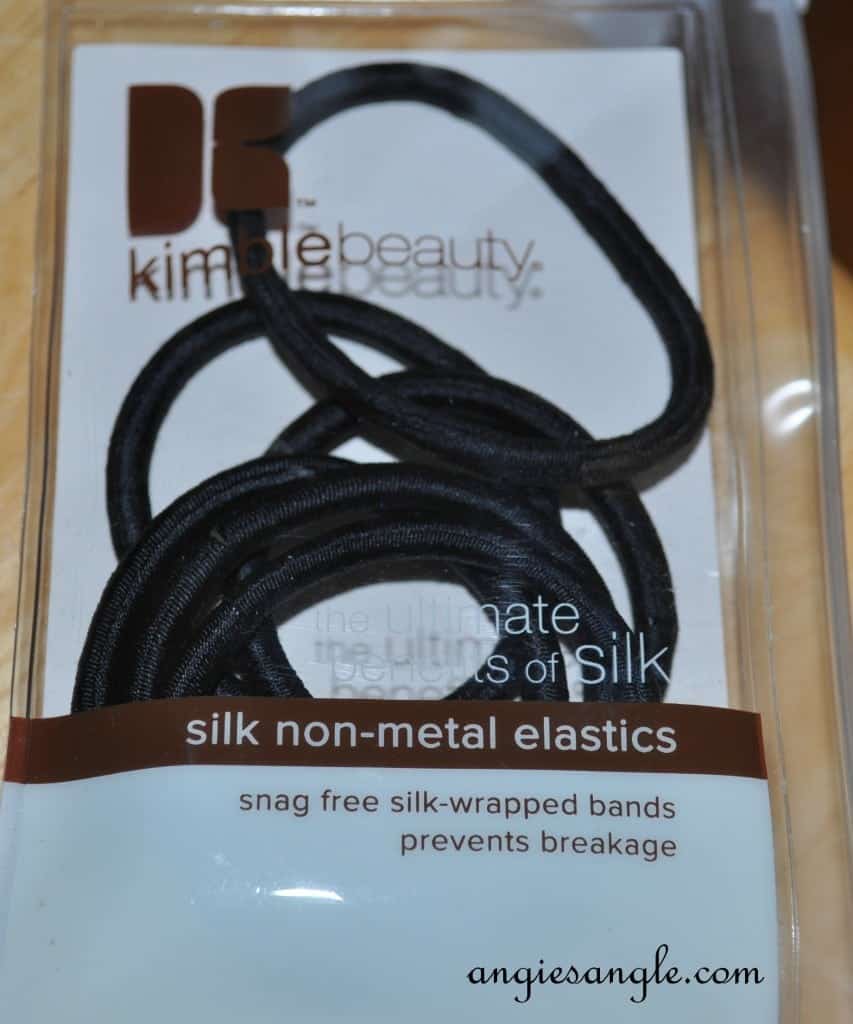 The Silk Non-Metal Elastics are snag free silk-wrapped bands that help prevent breakage. It helps maintain healthy looking hair by minimizing friction and preventing natural oils from depleting. Leaving you with a smoother and glossier appearance.
Kimble Beauty Review Shine Serum
First, I have to state just how AMAZING this smells. I keep just smelling it because it is so incredible smelling. It's made with Brazilian nut & acai berry so just makes this wonderful scented product.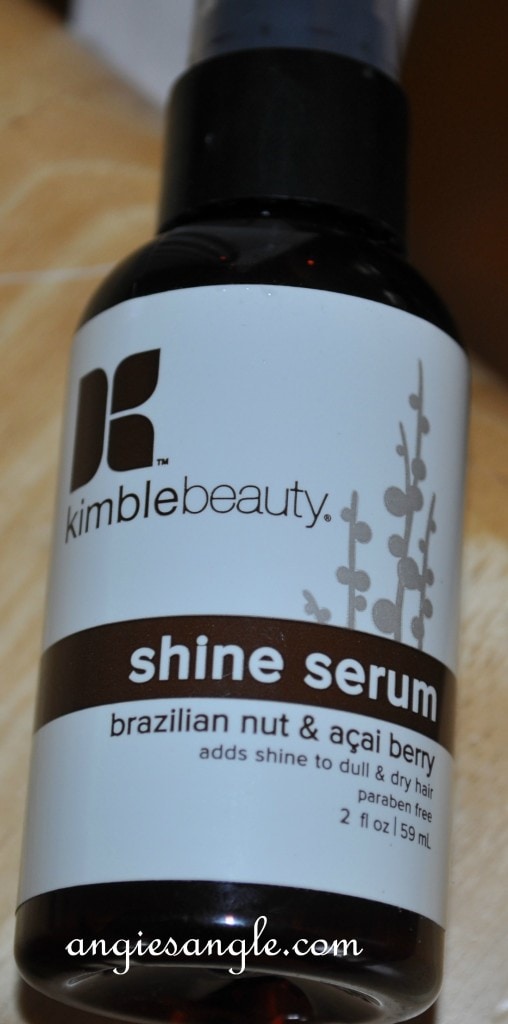 It adds shine to dull and dry hair. Doesn't weigh it down at all, but prevents frizz and fly-aways. Apply from ends to scalp – which took some doing from me since I am so used to apply to my scalp and going down to my ends.
Discount Code
Get 10% at Kimble Beauty with the discount code – hair10
Sponsored by BrandBacker