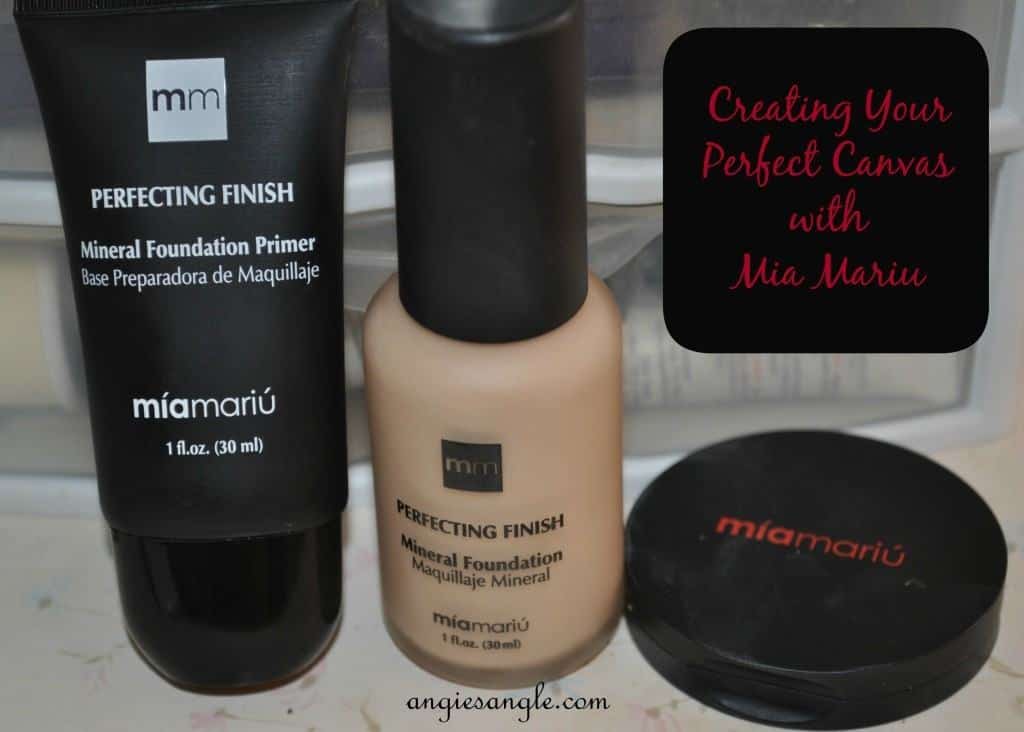 With Mia Mariu create your perfect canvas with ease. Easy as 1, 2, 3. How much easier can you get?
This is actually my second chance to play with Mia Mariu products and I have fallen even more in love with their products. Check out my first experience with Mia Mariu – Mia Mariu Mineral Cosmetics Review.
This review has to do with all things face. Mia Mariu helps you create your perfect canvas, face canvas!
I received 3 products to help me achieve greatness and greatness I did.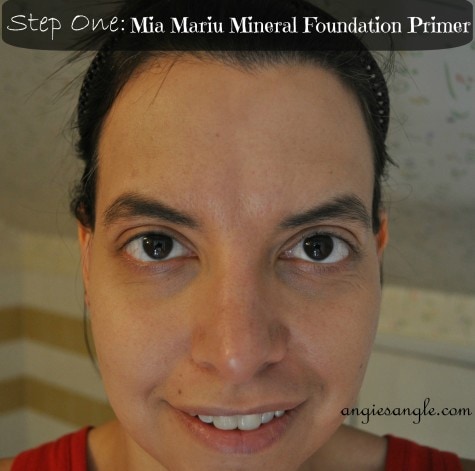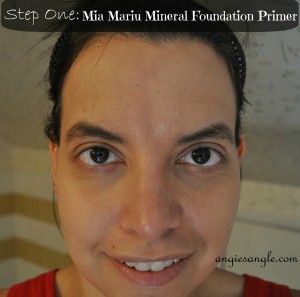 Perfecting Finish Mineral Primer was designed to prepare the skin for an exceptionally smooth application for any of Mia's fabulous foundation while extending the foundation's wear for hours. Rich in antioxidants and botanicals, our Primer creates a smooth facial canvas allowing the foundation to glide on seamlessly, leaving a fresh natural look that lasts all day. Our Mineral Primer is power packed with antioxidants and will offer you the healthy benefits of Lycii Fruit, Aloe, Milk Thistle Extract, White Tea and Vitamin A and E. Your skin will love you for it! Apply after moisturizer and before concealer and foundation. Suitable for all skin types, non-irritating, oil free.
You only need a tiny pea size drop to cover your whole face and neck to give yourself a smooth surface to next apply foundation. Sometimes too you can just leave the primer as your base, because it does give you slight coverage and a smooth texture. I love the way my face felt after adding just the primer.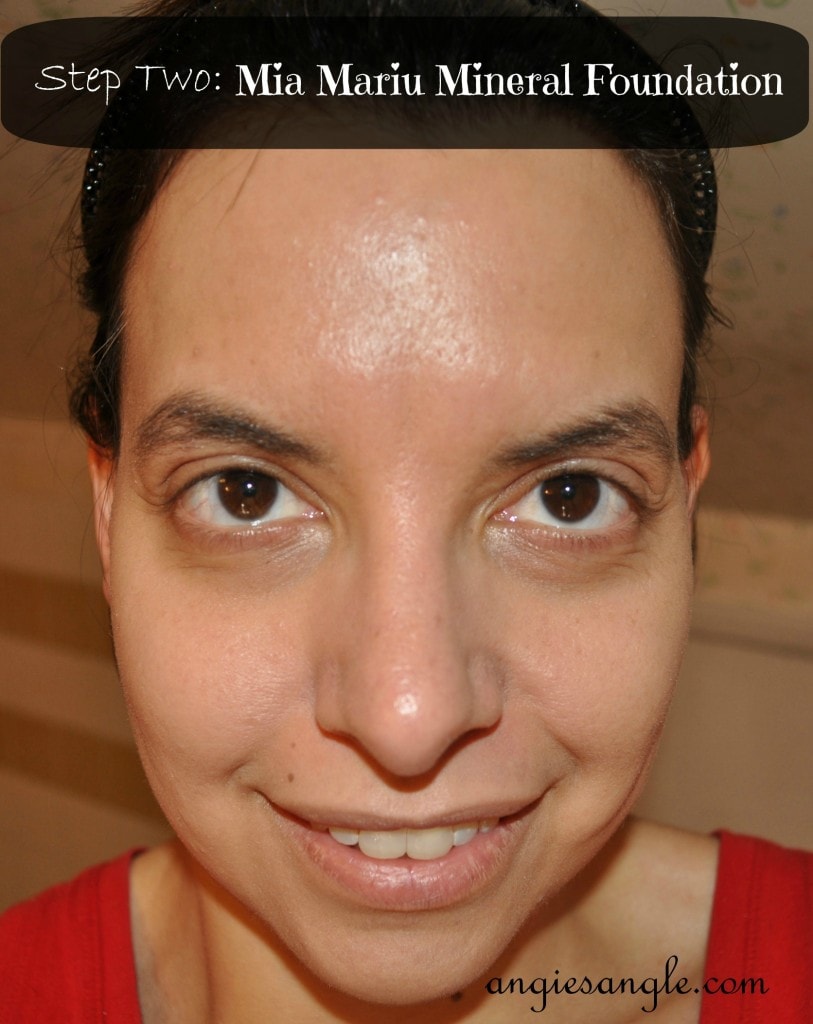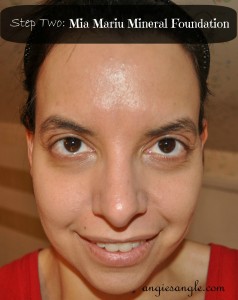 Perfecting Finish Mineral Liquid Foundation delivers an oil free, yet hydrating makeup with luminous all-day coverage while enjoying the additional treatment benefits of natural Minerals, Green Tea, Lecithin, Vitamins A & E. The end result is an age-minimizing foundation that leaves the complexion with an even skin tone and a flawless all-day refined finish even in hot temperatures and humidity. Apply after Mineral Primer. Suitable for all skin types.
The foundation had an amazing texture as I was rubbing it on my face and was amazed on how well it blended in. Making my face appear almost flawless. I do wish the foundation had some SPF protection in it though.
Oil-free high intensity Mineral Concealer effectively covers imperfections like dark spots, discoloration and blemishes for a perfect and even tone. Developed using a high level of color pigments to create translucency and reduce the appearance of imperfections. Perfectly balanced to match your skin tone perfectly without ash tones or a chalky look. Can be used to camouflage rosacea and even severe pigmentation. Contains Vitamin A, C and E
I didn't use this one yet fully because I didn't really have anything big to hide right at this moment. But I know its going to come in handy when I do need it and its in the perfect little container with a little mirror.

My Final Look – Mia Mariu Create your Perfect Canvas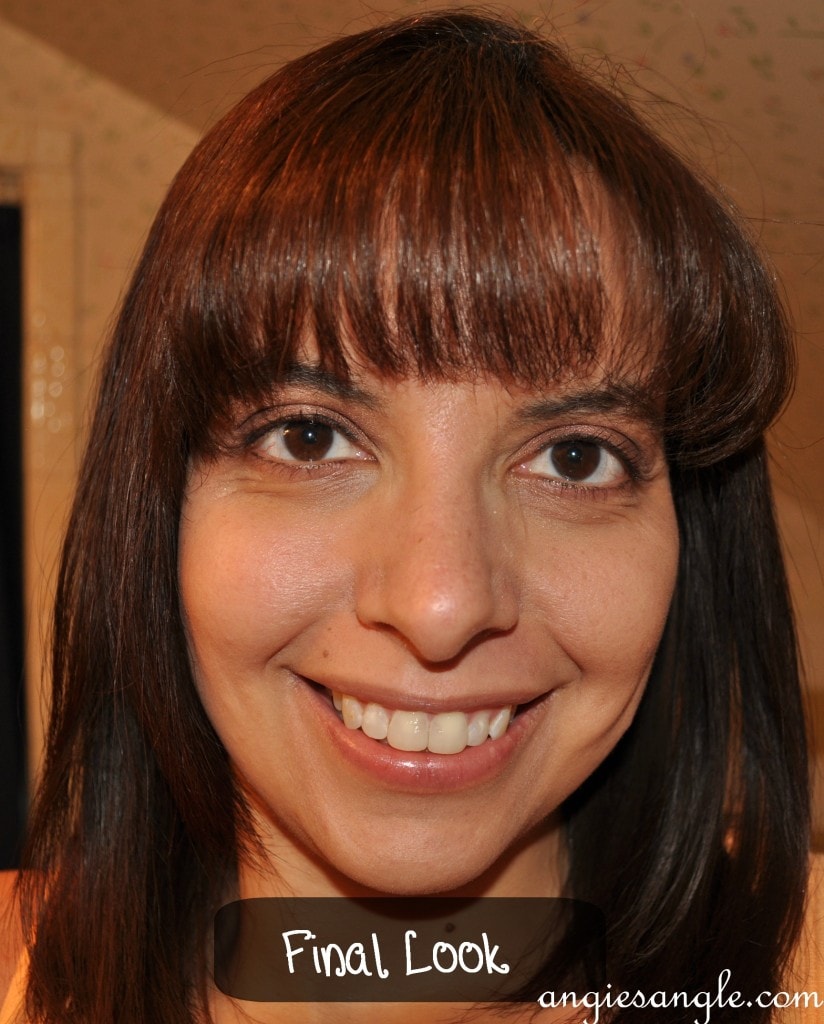 I received one or more of the products mentioned above for free using Tomoson.com. Regardless, I only recommend products or services I use personally and believe will be good for my readers.
Giveaway
Now lucky you!! You can win all 3 products that I received above in the shade that would match your skin tone! $61 Value. USA and Canada may enter to win. 1 winner. Winner will have 48 hours after I email them to get back me with their information or I will be forced to pick a new winner. Mia Mariu is in charge of getting prize to you, not Angie's Angle. Just enter below via the Giveaway Tools.