We were lucky enough to score an amazing pack of McCormick Grill Mates to host a fun filled McCormick Grilling Party with. Thanks to Crowdtap!
This was actually my second party from McCormick & Crowdtap. How lucky am I? Check out our first party, McCormick Special BBQ.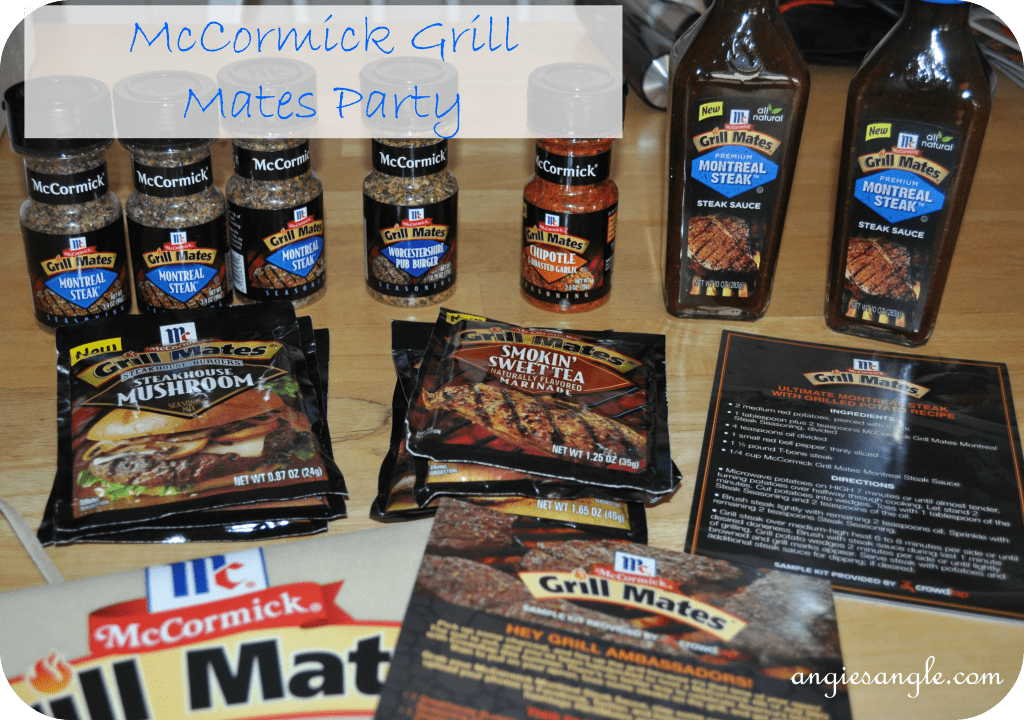 It was suppose to be a 4th of July Party. Set to be hosted during the 4th Holiday. Of course that didn't happen for us with our crappy June and then we went somewhere else for the actual 4th of July Holiday.
I normally love hosting parties, but I really was dragging my feet on this one and didn't even know if I wanted to host anything. Jason, being the wonderful amazing husband he is, says let's just do it and see what happens. So we decided we'd host it today, the 13th of July.
Inside our amazing yummy McCormick Grilling Party with Grill Mates filled party pack:
Steakhouse Burgers – Smoky Applewood Seasoning Mix
Steakhouse Burgers – Classic Burger Seasoning Mix
Steakhouse Burgers – Steakhouse Mushroom Seasoning Mix
Tennessee Smokehouse BBQ Rub
Memphis Pit BBQ Rub
Smokin' Sweet Tea Marinade
2 Montreal Steak Sauces
Chipotle & Roasted Garlic Seasoning
3 Montreal Steak Seasoning
Worcestershire Pub Burger Seasoning
McCormick Apron
Being there was a community event going on and that it was short notice we didn't have a great turn out this time around. We had our trusting Debbie to come and support us and eat our yums and take the much needed photos and statements.
We ended up only doing burgers, and using two of the Steakhouse Burgers in Classic Burger and Mushroom. They were excellent and what a great way to add seasoning into your burger. We can't wait to use the Chipotle & Roasted Garlic Seasoning too.
Even though Debbie was the only one that showed up, we had a great time. Filled ourselves up with hamburgers and all sort of goodies for sides. After we ate, we took all our photos and then played a round of Ladder Ball. Much fun was had!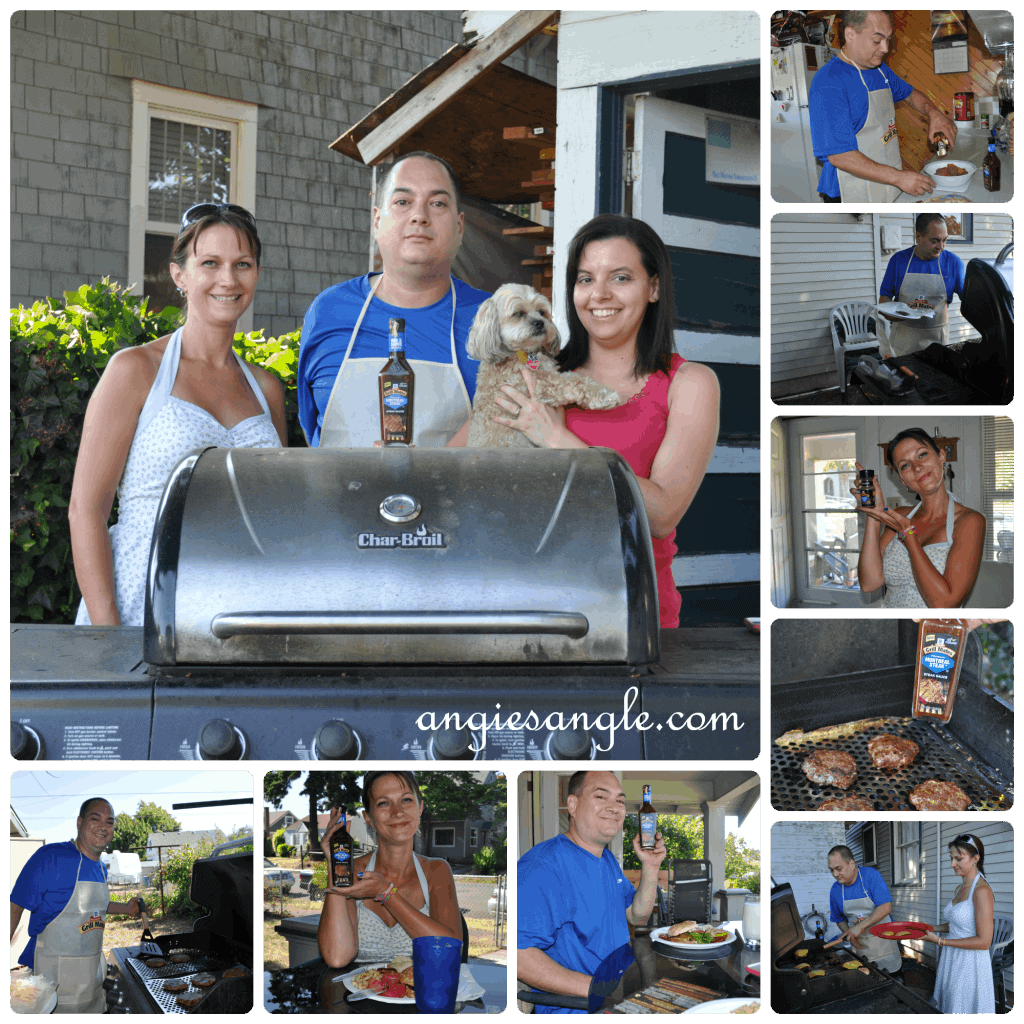 Wish you could have came!! What seasoning that I received sounds the most yummy to you? How would you use it?