Disclaimer: The following post is part of a campaign, review or sponsored post. I was given the product and/or have been financially compensated for the following post. Post may also contain affiliate links. As always though all thoughts are 100% my own, as are most of the pictures included.
It's kind of funny that I got accepted to review QSpeed CoQ10 because I had just started Jason on the tablets that I bought to see it would help out his blood pressure. It fit right in with what we needed and was a breeze to test out.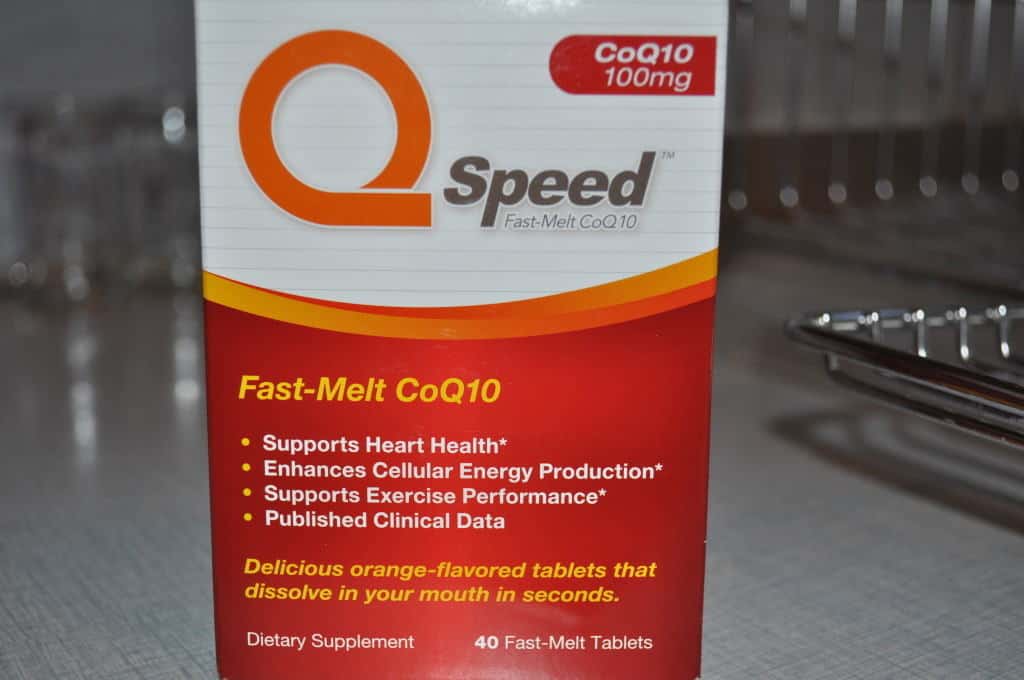 What is QSpeed CoQ10?
*copied from Amazon*
Qspeed is a delicious, natural-orange flavored, sugar-free fast-melt tablet that melts in your mouth in seconds. It is formulated with only the highest quality of naturally fermented coenzyme Q10. Utilizing patented fast-melt technology, Qspeed in a clinical study published in the journal of the international society of sports nutrition has been shown to support exercise performance and to increase muscle CoQ10 concentration. Qspeed CoQ10 fast-melt tablets also support heart health and enhance cellular energy production. The fast-melt technology used in Qspeed allows for a great-tasting tablet to dissolve in the mouth without the use of water; making it ideal for children, the elderly, athletes, and those with an active lifestyle. Qspeed comes in a portable foil pack, so they're convenient when you're on the go.
Safety Information
KEEP OUT OF REACH OF CHILDREN. Consult your doctor prior to using this product if you are pregnant, nursing or taking medication.

Ingredients
Coenzyme Q10 (naturally fermented) Other Ingredients: Mannitol, sorbitol, citric acid, vegetable stearate, natural orange flavor and povidone

Directions
Take 1-3 tablets daily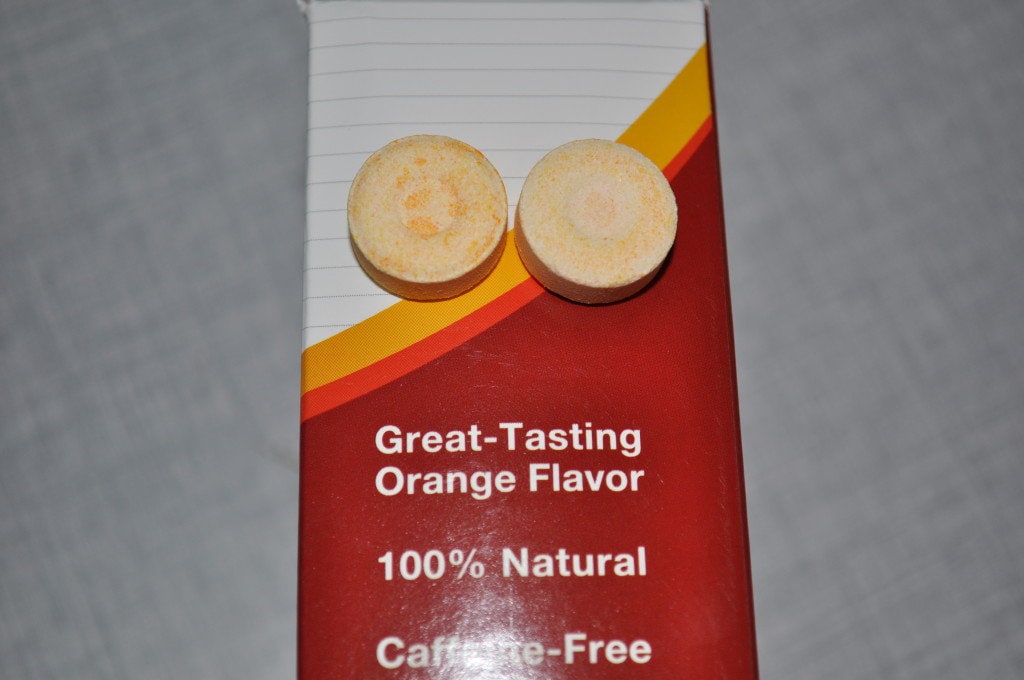 Our Thoughts on QSpeed CoQ10
I had done much research on natural things that could help lower Jason's blood pressure and kept reading that CoQ10 could greatly help. Knowing it was just a natural pill and Jason isn't taking any medication that could interfere with it, so I thought we'd give it a shot and see what happens.
While it hasn't been long enough to see any results on our end for the blood pressure. Jason enjoyed the orange taste. He said it reminded him of dry Tang. It melted quickly and easily with ease. I had him take one in the morning and one in the evening, since the other CoQ10 I started him out on was 200mg and the QSpeed CoQ10 was only 100mg, I wanted him to stay in the 200mg range.
I think it did give it a bit more spunk a bit after taking it as well. So if he had forgotten the morning pill, I didn't want him to always take the second if it were to close to bedtime.
We liked it though.
Remember if you are thinking about taking any vitamin or natural product, do your research to what it does and how much you should take, always.
You can buy it right now at Amazon with ease – QSpeed Fast-Melt CoQ10
I received one or more of the products mentioned above for free using Tomoson.com. Regardless, I only recommend products or services I use personally and believe will be good for my readers.