The post below contains links to amazon products.
If you click and buy through that link, I'll earn a bit from you doing so. I am an Amazon Associate.
Zucchini Cakes – Healthy Tuesday
We made up these Zucchini Cakes tonight for dinner for Meatless Monday and we were in awe of how yummy they were. I am so excited to actually have something for a Healthy Tuesday post.
I got this recipe out of The Everything DASH Diet Cookbook by Christy Ellingsworth and Murdoc Khaleghi, MD. It has been a great recipe book thus far and this is only our second time using one out of it. Can't wait to use the rest from our meal plan and try more.
We had oven baked fries with it. Was filling enough with just the zucchini cakes and the fries. Which surprised me because I was trying to think of another fruit or vegetable to have on the side with it and really none was needed.
I did leave out the red onion because I am not a huge fan of onion in things, but I don't think it'll change the flavor and outcome of them that much then what you see below.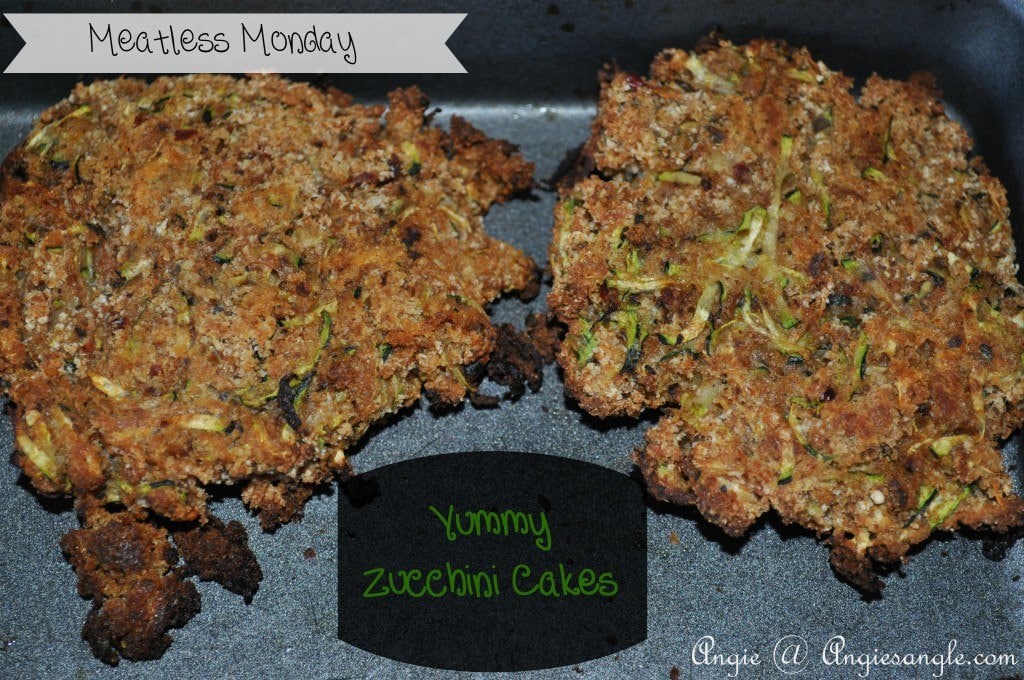 Zucchini Cakes
Zucchini Cakes – Healthy Tuesday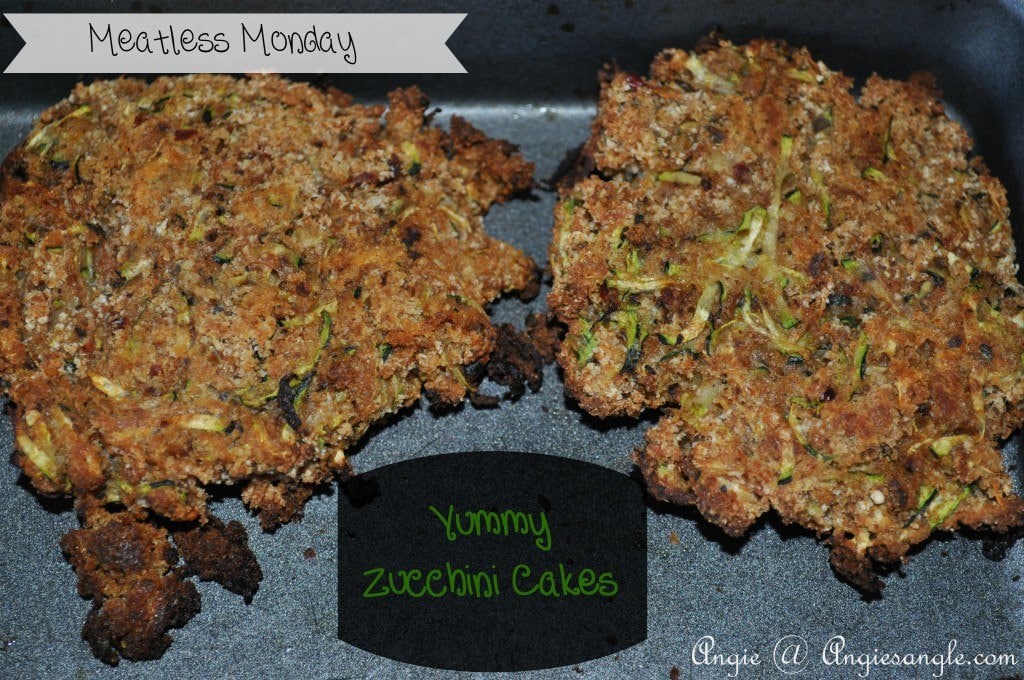 Ingredients
1 medium zucchini, shredded (with skin)
1 small red onion, finely diced
1 egg white
3/4 cup salt-free bread crumbs
2 teaspoons salt-free all-purpose seasoning
Freshly ground black pepper, to taste
Instructions
Preheat oven to 400 F. Spray a baking sheet lightly with oil and set aside.
Press shredded zucchini gently between paper towels to release excess liquid.
In a large bowl, combine zucchini, onion, egg, bread crumbs, seasoning, and black pepper, to taste. Mix well.
Shape mixture into patties and place on prepared baking sheet.
Place baking sheet on middle rack in oven and bake for 10 minutes. Gently flip patties and return to oven to bake for another 10 minutes.
Remove from oven and serve immediately.
Notes
Per Serving: Calories 94, Fat 1 g, Protein 4 g, Sodium 22 mg, Fiber 2 g, Carbohydrates 19 g, Sugar 2 g
https://angiesangle.com/2014/07/zucchini-cakes-healthy-tuesday/