I participated in an Influencer Activation Program on behalf of Influence Central for Dove Advanced Care Deodorant. I received a promotional item to facilitate my review.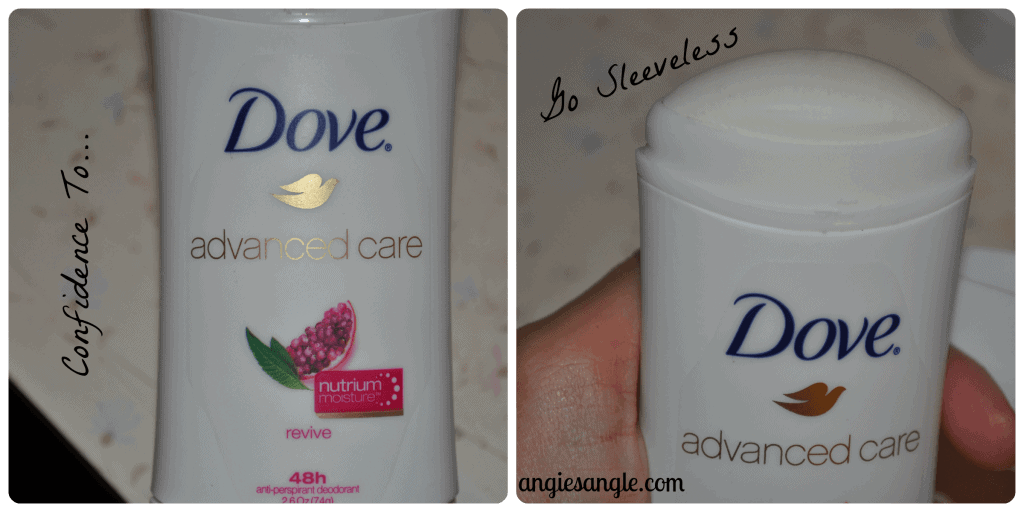 Feeling confident in our daily life takes a lot and we do want we can to make it easier for us to feel confident in who we are. No one wants to have to worry if we smell or if we raise our arms for something if our underarms will be unsightly. Thankfully Dove has came along to make it even easier to feel confident with Dove Advance Care Deodorant.
I don't know about you, but I am even more self-conscious of my underarms during the summer time. Not only are we running around with less on, but its hotter than heck out there sometimes in addition – so we also have to worry about sweating and making us stink and wet.
Worry no more with Dove Advance Care Anti-Perspirant/Deodorant. It gives 48-hour odor and wetness protection. Dove Advance Care Deodorant also has NutriumMoisture to help provide softer, smoother underarms in just 3 easy days. How great is that? In addition, its available in a wide variety of scents to fit who you are and be confident in your skin!
Erin Walsh Styling Tip – It can be nice to wear your hair up when you are wearing sleeveless – to show off your shoulders and arms. Whether you have your hair up or down though, it goes back to personal style and how you feel most comfortable. They key is to project confidence.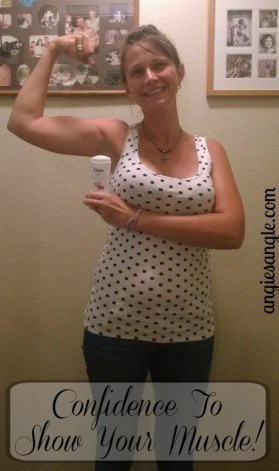 Debbie and I were lucky enough to be able to test out Dove Advance Care Deodorant the last couple weeks and we both loved it. I tried it out in the Revive – which is a pomegranate and lemon verbena scent. Debbie tried it out in Rebalance – a plum and Sakura blossom scent. We both felt the same way about this product – loved it! I personally noted less shave irritation with each shave while using Dove Advance Care Deodorant. It helped give us the confidence to bare our underarms!