I received this product free to review from Smiley360.
If you are anything like me, then you might have chapsticks, lip glosses and other forms of lip products shoved into various areas of your home, car, or even your office. Because you never know when you might want it or need it. Having it on hand at all places is essential. Of course, I was super excited to try out the new line of Chapstick product: ChapStick Hydration Lock Day & Night.
Which is the one I received from Smiley360 to try out. There is also ChapStick Hydration Lock Moisturize and Renew.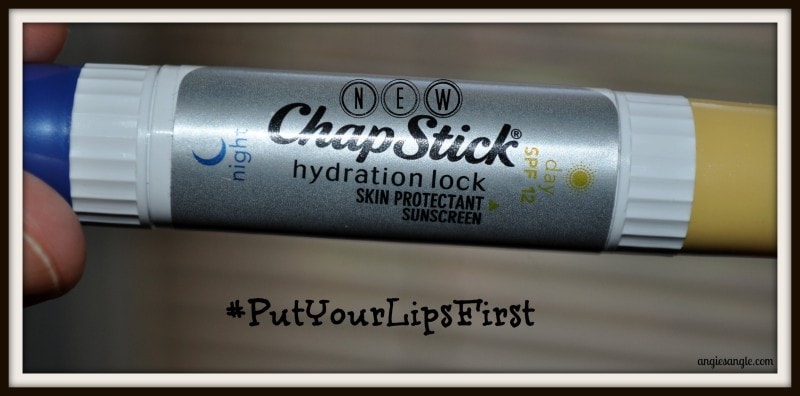 ChapStick Hydration Lock Day & Night
One side is the day version which products your lips with SPF 12 while also having long-lasting moisturization. While the other side is filled with natural butters, antioxidants, and Tamanu oil to replenish your tired lips at night. You therefore have 24 hour protection on hand without having to find another to use.
How great is that?
Guys will especially like this line because there is zero scent or taste after applying it. I know guys aren't huge fans of scent or flavor in lip products like us girls are. Bonus points! Plus guys you'll be adding SPF to your lips.
I have enjoyed using this new line from ChapStick and I am sure you'll love it too. I especially like having the SPF in my daytime lip care routine. If you run across it, buy it! You will not regret it.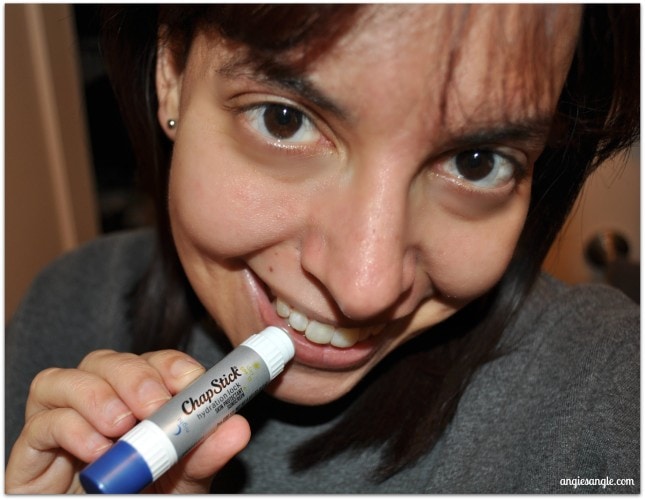 In fact, I have a .50 off coupon for you so you can buy it the next time you see it – .50 off coupon.
Want to keep up-to-date on all ChapStick has to offer? Make sure to follow them in the following ways:
Facebook
Twitter
Instagram
Pinterest