Before I get back with my regular programming, I thought I'd do a bit of a regular life update. Plus share our Halloween costumes. I have hopes now that there are certain things now in the past, which I'll highlight, that I can get back to this blog and make it even better once again. I hope you'll follow me along my journey. Don't forget to follow my on my facebook & instagram so you don't miss a thing!
This year has just been weird for us. It has some good points, but for the most part it has seemed stressed filled and not so much fun. How has your year been? I do hope you have had it better than us.
Normally we can go through our year and just your normal hum drum year. Nothing really great happens and nothing bad. Just shuffling along. This year. UGH.
The Blog
It did start out on a good note with me buying my own domain and feeling like this was my year to be someone. I stayed on blogger though after doing that for a bit longer; I was in a panic that it would be too much new at one time. Ended up transferring over to self-hosted in July. Now wishing I had just done it at the same time.
I have seen growth though with the blog, it just had a lot of bumps in the way trying to figure out what I needed to do to make it run better and get more views. Hopefully I'll see even more improvement by the end of the year.
Jason
Has been nothing but stressed out at work for the whole year, if its not one thing its another. We didn't get take any vacation during the warmer months, which led to more stress at both home and work. Oh I take that back, he did take a vacation during our anniversary in June, but that was a total fail for a number of reasons. Mostly because of my hurt foot. Plus earlier in June Jason has a really stiff neck and ended up having to go into urgent care for.
Things seem to be smoothing out though at work, which is making home life better too, of course.
Roxy
Went in for her regular dental cleaning July and they ended up not doing it because had a high level of ALT liver enzyme. I was worried sick, but they said not to worry because they weren't too worried at this point. We were scheduled for a retest and check up for the 26th of October – three months later.
We had that yesterday and we are good. Her levels are back down to normal. One of the doctors even said they were impressed with her teeth and noticed a difference. I noted that I had changed her dental bone and that seemed to be helping.
She did have a bit of a tender red spot in her, which they gave us cleaner for. Otherwise, we have a happy healthy baby. Such great news!
Angie
As for me. It all started out with that hurt foot in June. Which I know now I should have went in to get checked, but didn't want to deal with that bill. Its better, but I am pretty sure it didn't heal properly so gives me fits at times.
September found me sick the WHOLE month. With a little left over congestion in October. I am finally feeling like me and can focus on work again.
Halloween Outfits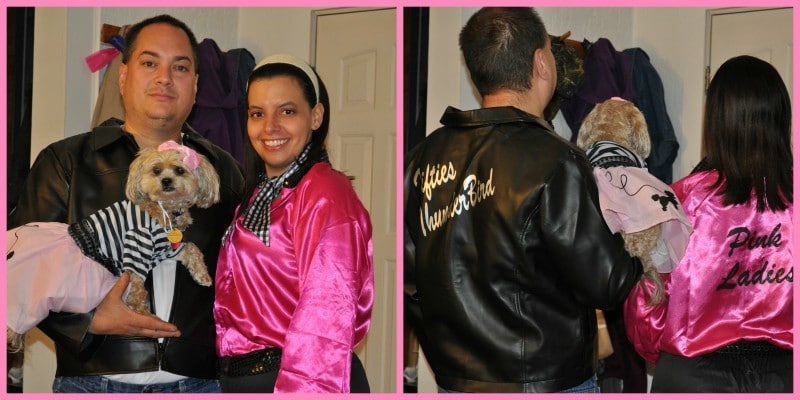 This is our family Halloween themed costumes. I looked high and low to try and find Roxy a little pink ladies jacket or something similar, but never found anything quite fitting. Instead, she had to go with just a 50's poodle skirt.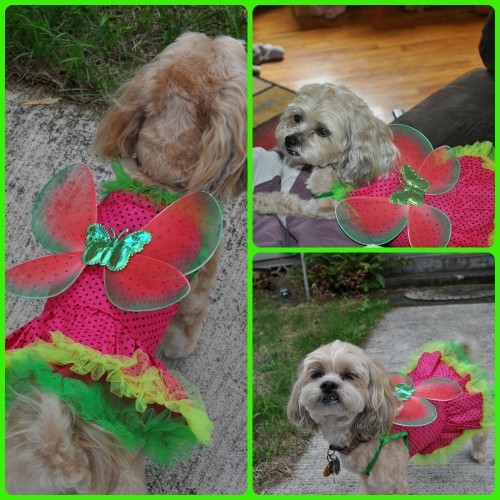 I couldn't pass up this cute little costume for Roxy. I kept calling it the butterfly costume, until I saw wait it says Fairy costume. So ooops. Doesn't she look adorable though?
I also bought me this cute 50's style dress. Its way to big on the top, but didn't feel like trying to send it back.
So that was our life lately and why I haven't been around much. Including posting on here and commenting on all of your posts as well. I have been feeling overwhelmed and just blah with being stressed out. Our little Life Update.
Are you dressing up as anything for Halloween? What about your kids or pets? I'd love to see pictures or just tell me in the comments below!