My friend Victoria from Giveaways 4 Mom recently started selling for Sass N Frass. Sass N Frass is a new and upcoming company that has some very cute products for affordable prices. Since it is so new, she wanted to help get the word out about it and asked if anyone in one our blogging group wanted to review something for her. I grabbed at the chance and was thrilled with my find at Sass N Frass with the Sass N Frass tote that I just knew had to be mine.
Right now don't have this exact tote in stock. I find that there are limited quantities of each product so you if you find something you like, grab it because it might not be there later.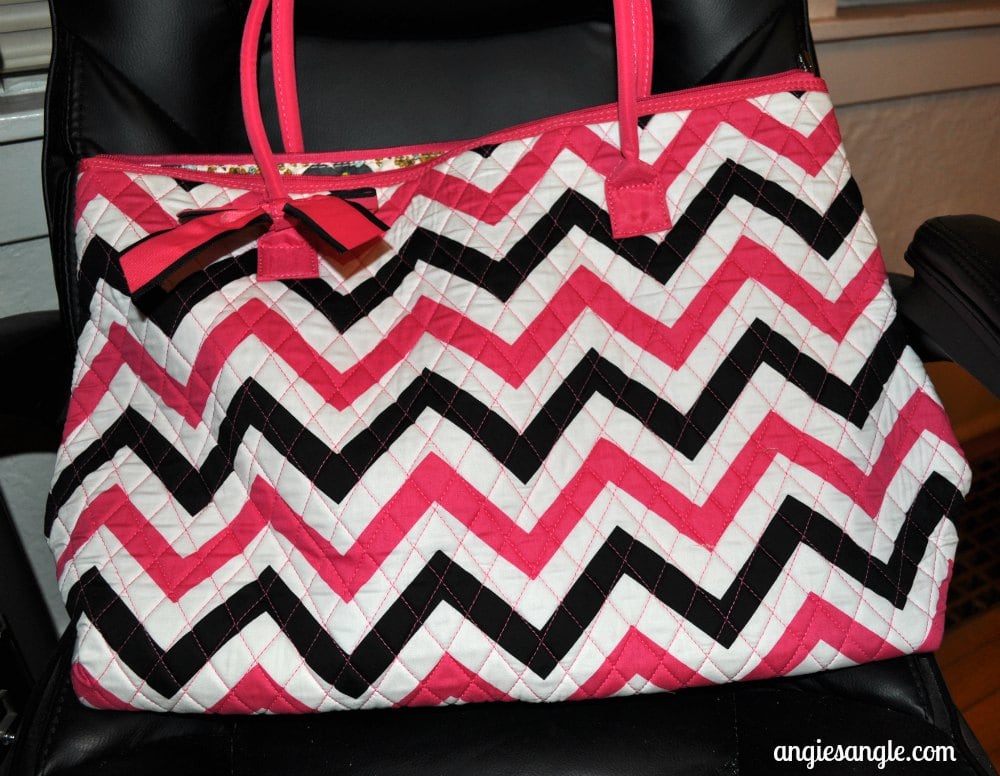 The bag seems very well made and of course the bright color pattern is so me. I have a huge thing for bags and all things that I can use for various things.
The inside zipper did catch weirdly at first, but it just seemed like it needed a few glides to work properly.
The cute little bow really makes the bag along with the color pattern. The bag is a soft material, yet feels like it could carry a bit and still be light.

One side of the outside of the bag has a zipper. Inside there is a zipper side and a side slot to hold things.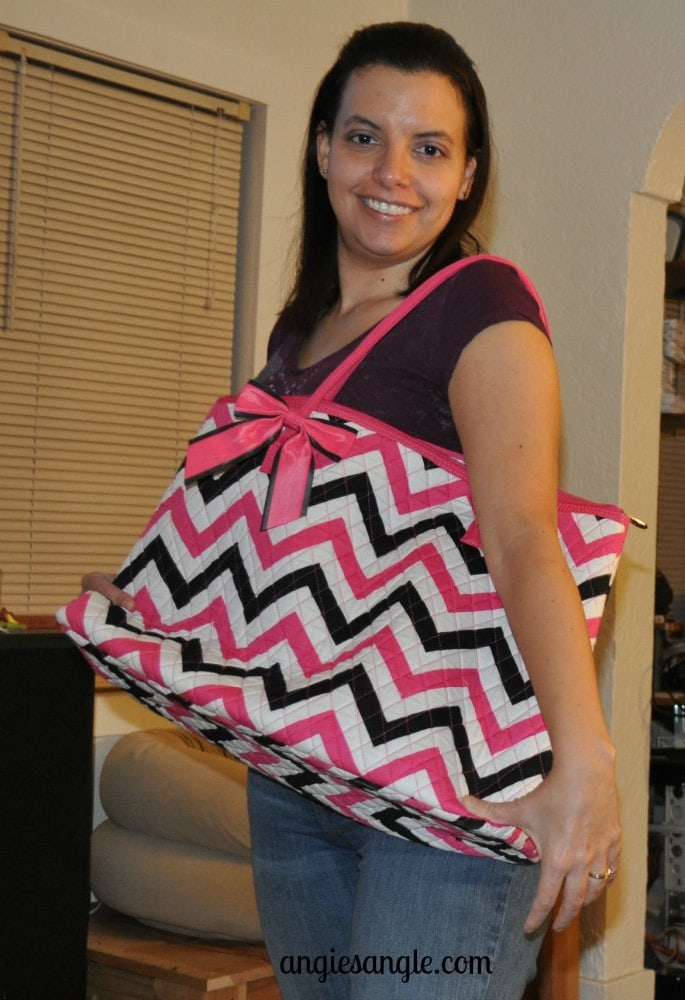 5 Reasons You Need a Sass N Frass Tote
Brightly Colored Designs. I can bet you'll find something to fit YOU like I did.
Well-Made. They seem very well made, now I haven't been them fully to the test, but what I have played with and done they seem like they'll last quite awhile.
Prices. The price is great.
Imagine the goodies you could store in all the different designs and types they have.
Because you are simply a bag hog like me.
Since I found such a GREAT find at Sass N Frass with this tote. Maybe you should go browse and find some goodies of your own at Sass N Frass. Make sure to put Victoria Heckstall in the notes section while checking out to make sure gets credit.