Already the second week into Catch the Moment 365 for 2015. I am kind of proud of the diversity of photos this past week. As always, if you'd like to join us on this journey just click the banner at the top of this post! We'd love to have you!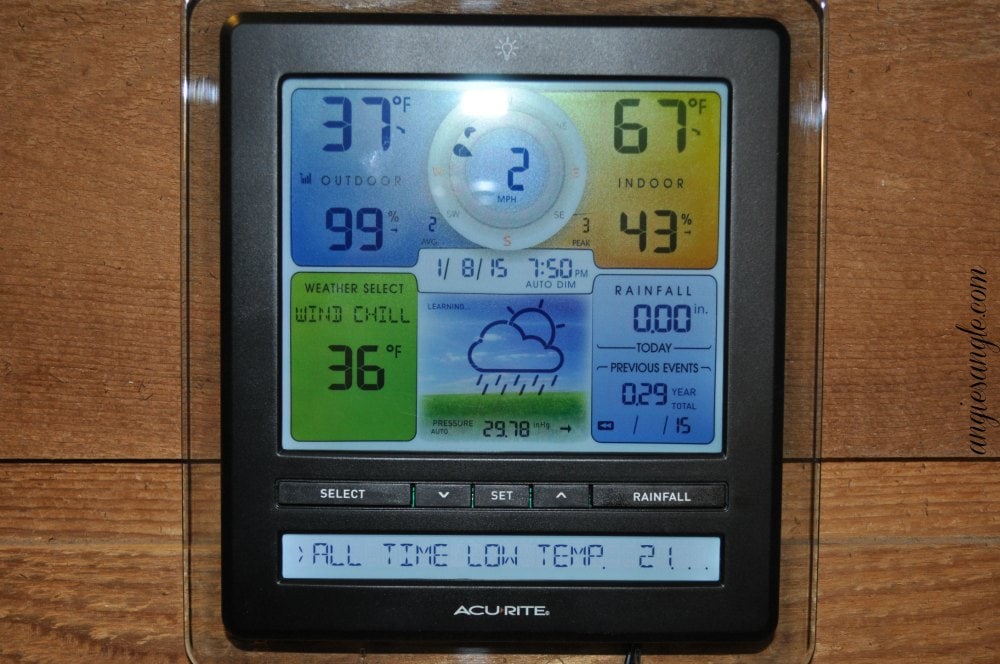 Day 8 – Thursday, January 8th – Jason's parents got us this amazing weather station for Christmas. We had wanted one for some time, but just hadn't plunked down the money to get one. Love that is so colorful and easy to read!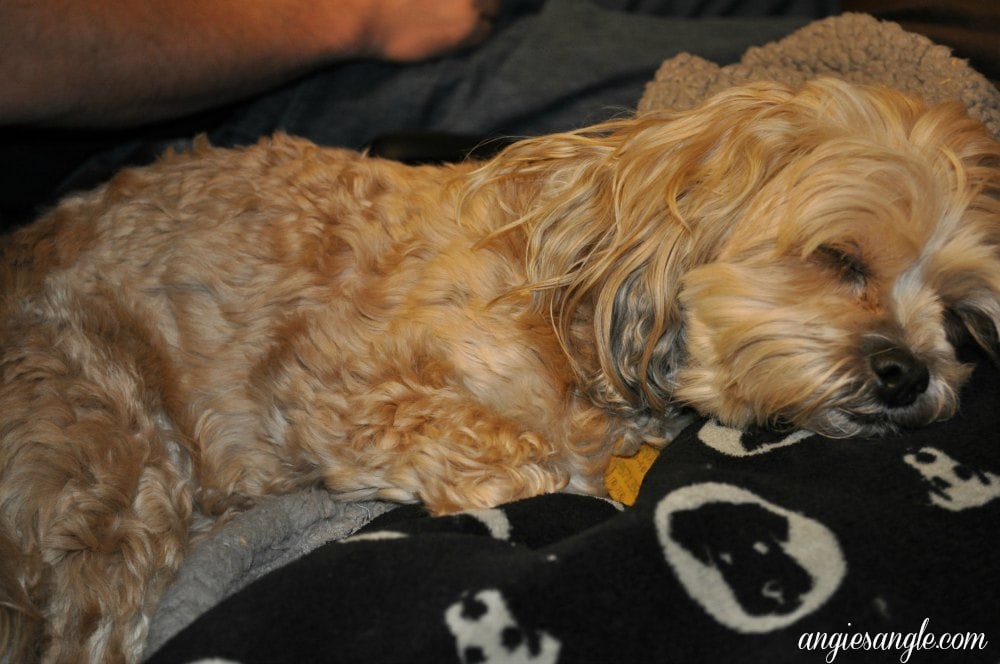 Day 9 – Friday, January 9th – Roxy was curled up on my legs as they were outstretched on the couch. I thought she looked so cute, I had to snap a picture. I am lucky she didn't move when I grabbed the camera.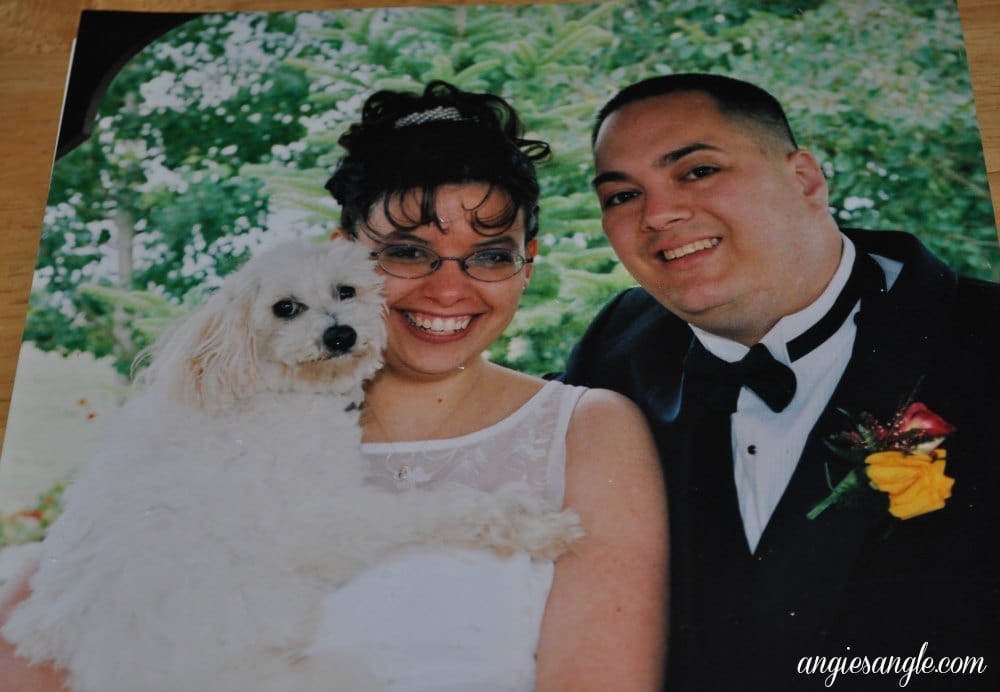 Day 10 – Saturday, January 10th – Jason went to throw Roxy's ball for her from the living room to the dining room towards the kitchen. Well, we had an oops moment and instead the ball crashed into the frame for this wedding photo. Completely shattering the glass and breaking the wooden frame as well.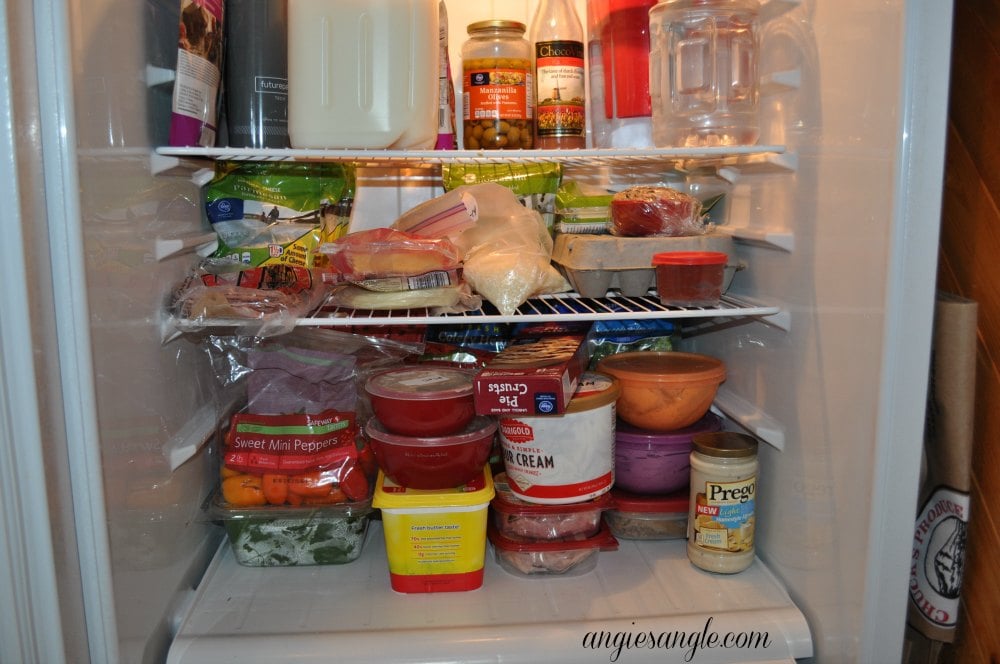 Day 11 – Sunday, January 11th – How our fridge looks after we have done grocery shopping for the month. Or so. Mind you, this is our main fridge, we also have a second fridge in the pantry/washer/dryer room.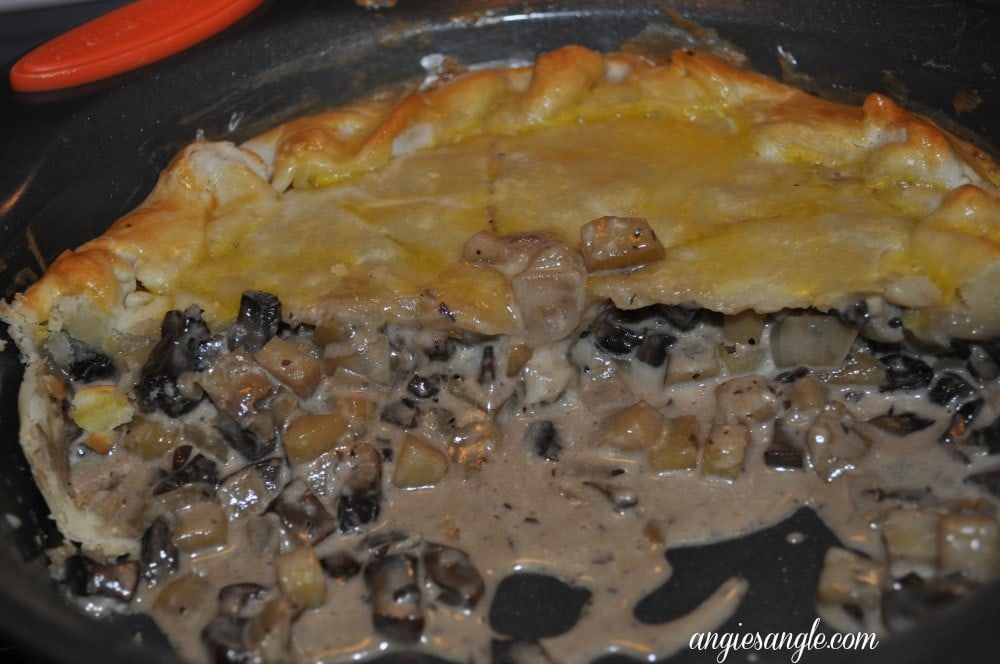 Day 12 – Monday, January 12th – We had our meal plan all written up again, so it's back to regular Meatless Mondays. This was amazing. Portabella Mushroom Pot Pie – instead of doing the personal size ones like shown, we just did a regular sized one.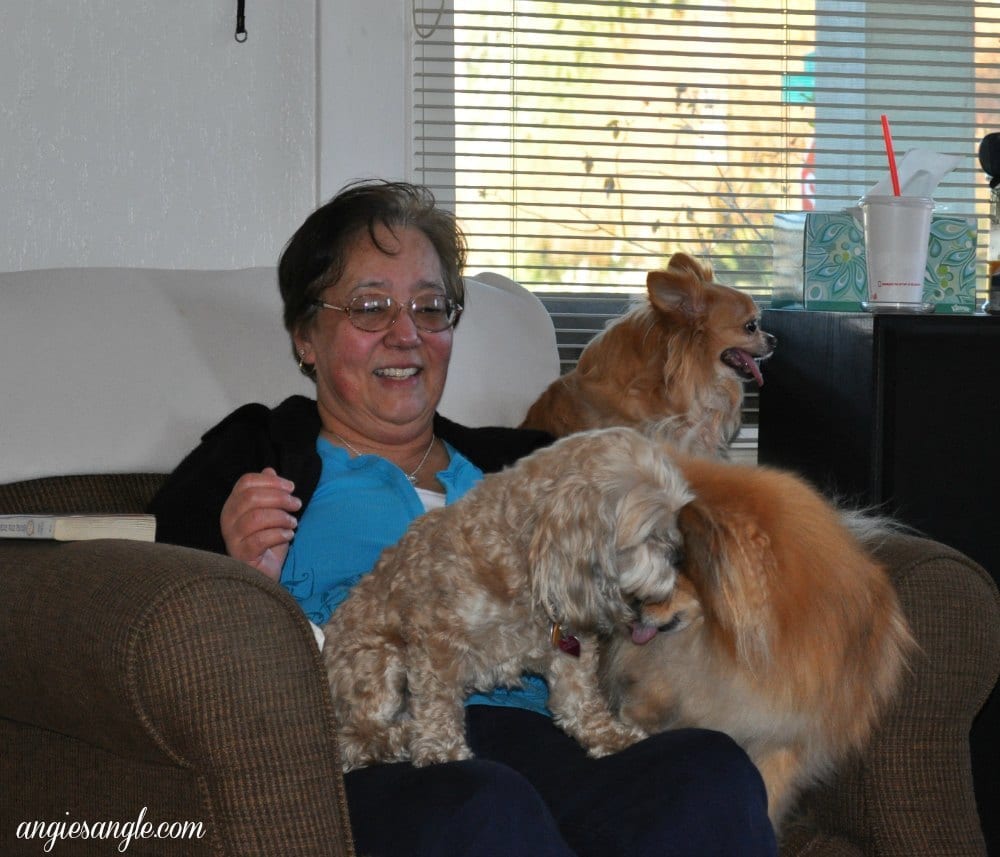 Day 13 – Tuesday, January 13th – Jason's parents came down with their two dogs. Roxy was super excited to have Grandma and the fur babies over for a visit. She just had to get up with everyone on her Grandma's lap!
Day 14 – Wednesday, January 14th – I looked outside and saw this amazing pink in the sky. I went out to take the pink in the sky from the area I saw it from in the house, but looked over and found this even more amazing pink!