I admit I am not big on hot tea. Now I drink iced tea all year around. I always have in the fridge. But to get me to drink hot tea is a battle. When I am sick Jason is always like, did you drink hot tea with lemon and honey. I always mumble…no. I also admit that it does help a bit when I do get forced to drink it.
Which explains why it has taken me awhile to test out the Celestial Seasonings in Candy Cane Lane from the Influenster Frosty VoxBox.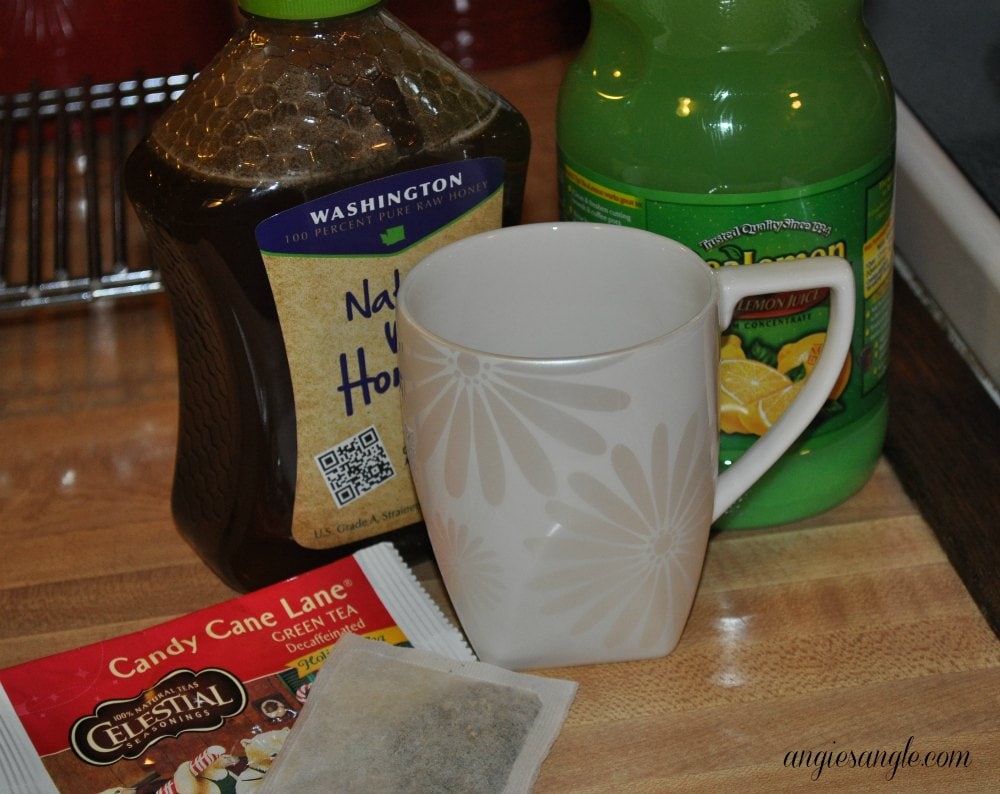 I've had a bit of sore throat and runny nose the last couple days. At times its worst than others. So I decided tonight I'd have a cup of tea after dinner and while Jason was at soccer.
I put the kettle on and then gathered my cup and of course honey and lemon.
Once the water was all hot and the kettle whistled. I pour in my honey and lemon and then put in the packet of Celestial Seasonings in Candy Cane Lane.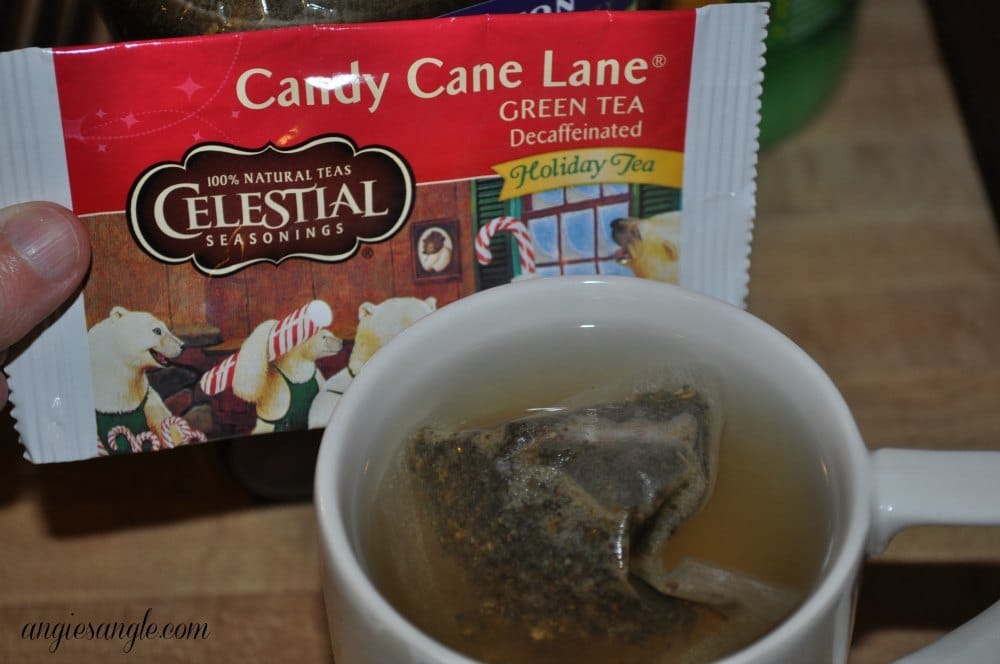 Letting it steep a bit before bringing into the living room to cuddle up under my blanket with Roxy at my side while I sipped my tea.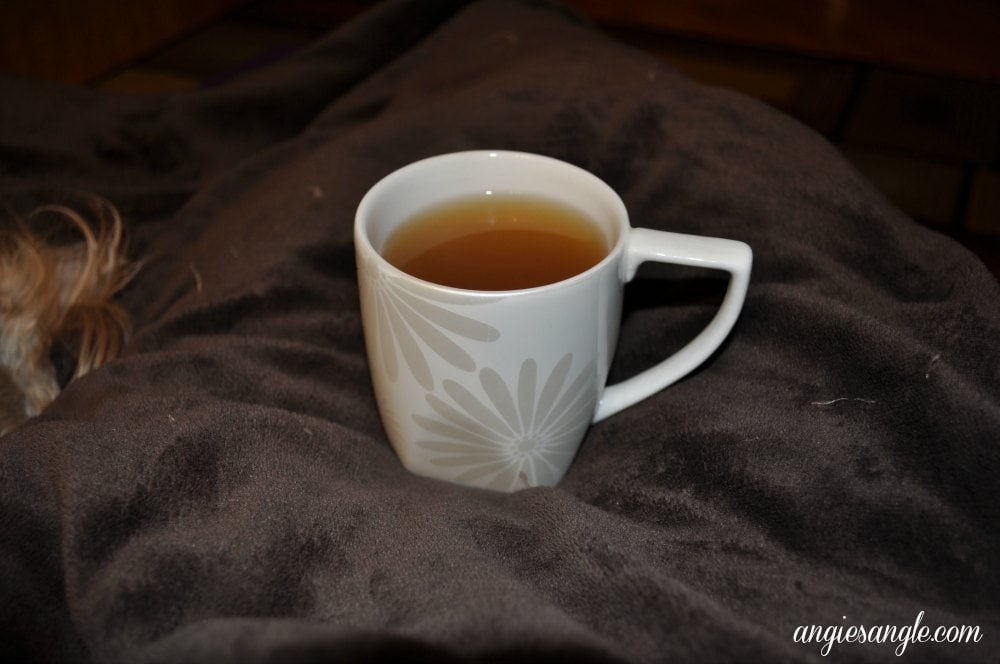 It has a really nice flavor, not strong at all. And the taste of the peppermint was on my tongue after taking a drink. It felt kind of weird, but a good kind of weird. I enjoyed my cup of tea.
Have you had the Celestial Seasonings in the Candy Cane Lane flavor?