Thank you to Del Monte and Pure Earth for sponsoring today's post.
If you have followed along for any length of time you know Jason and I working hard at getting more healthy food and drinks. Which is why I was thrilled to be offered to try the Pure Earth Juice by Del Monte. The flavors sounded incredible and I racked my brain on how we could use these juices. From our morning smoothies; to a healthy beverage to have with a snack; to thrown in to make a yummy adult beverage.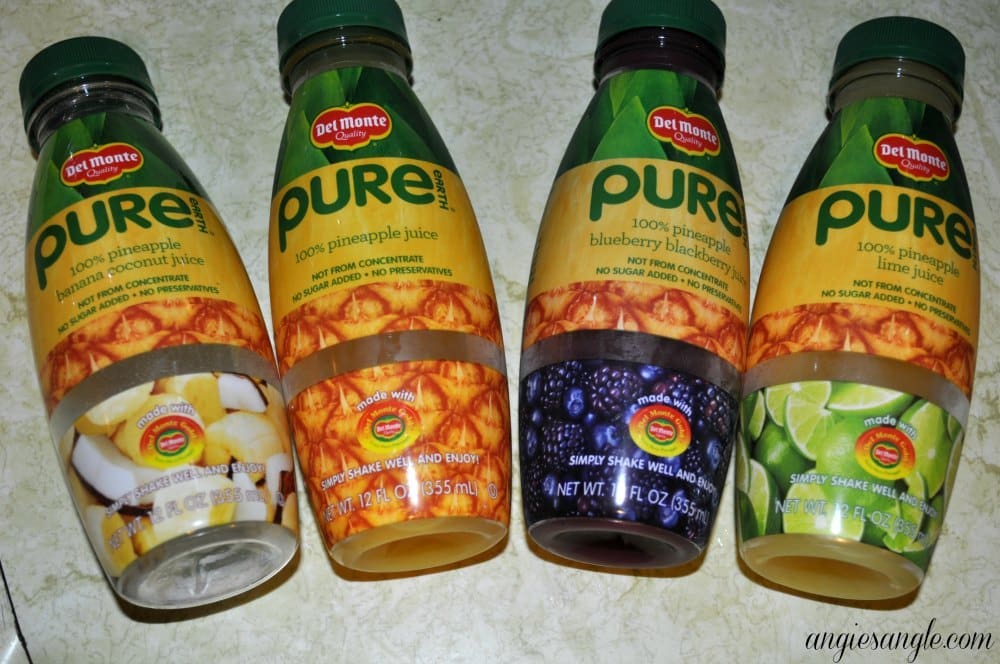 The Pure Earth Juices came in 4 different flavor options: pineapple, pineapple lime, pineapple banana coconut, and pineapple blueberry blackberry. Pure Earth Juices are 100% juice as well. They came in two sizes for you to buy at your local store: 12oz and 32oz. The pineapples used in each juice is hand-picked from Del Monte's farms in Costa Rica.
I thought about using these amazing Pure Earth Juices to make us up a morning smoothie and I'll probably use them in it soon. But instead, I am sharing with you an amazing adult beverage Jason came up to share with you all that we named Tropical SnowStorm.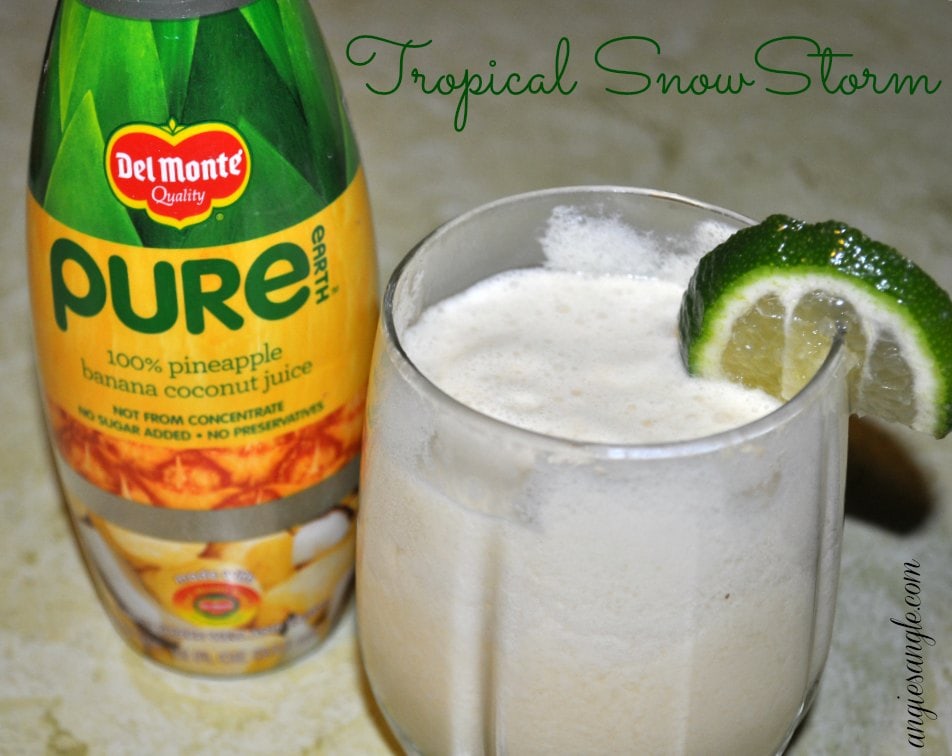 I love that my husband is so creative, much more than I. And is always willing to try his hand at coming up with something for me to share that will be on the different side.
We taste tested out this drink Saturday night. The Tropical SnowStorm was quickly voted thumbs up. We have hopes that you'll feel the same way.
Tropical SnowStorm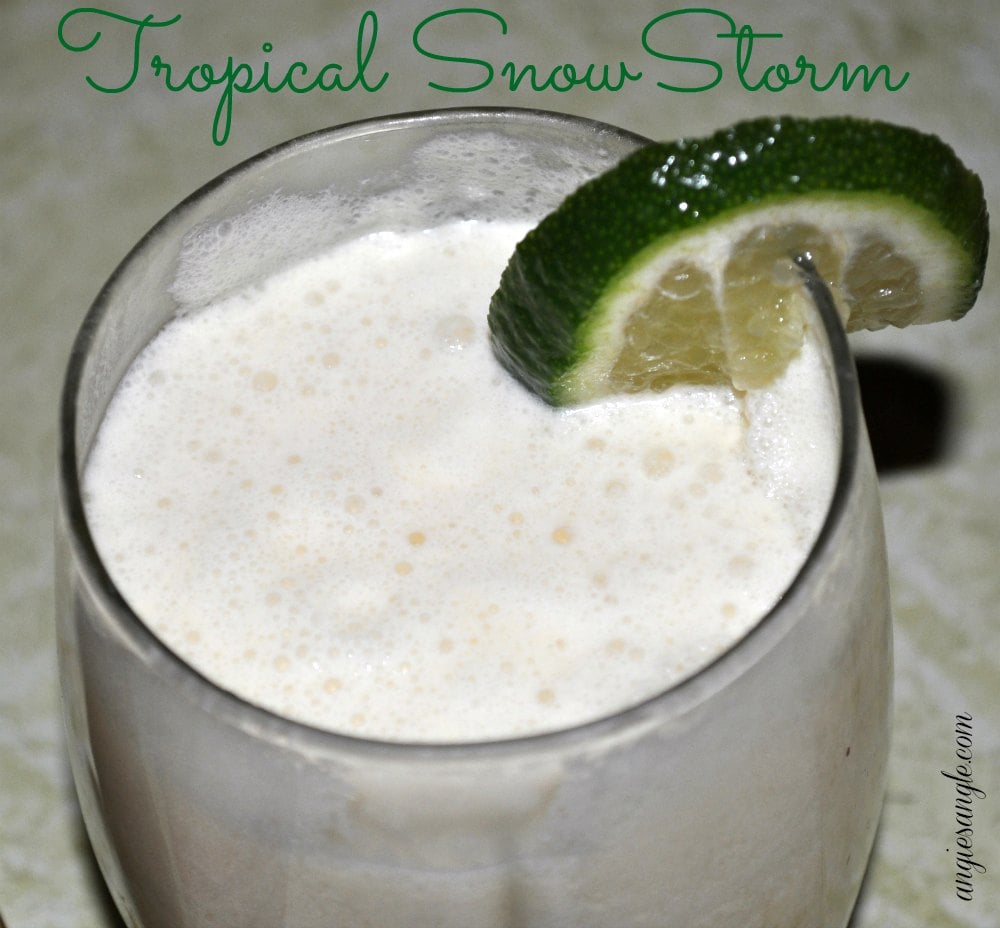 Ingredients
1 12oz bottle of Pure Earth Juice Pineapple Banana Coconut
4 small scoops of vanilla ice cream
2 oz tequila
1 oz triple sec
1 oz vodka
Instructions
Put all ingredients into a blender and blend until smooth and liquid like. Then pour into drinking glasses and garnish with lime if you like.
https://angiesangle.com/2015/02/tropical-snowstorm/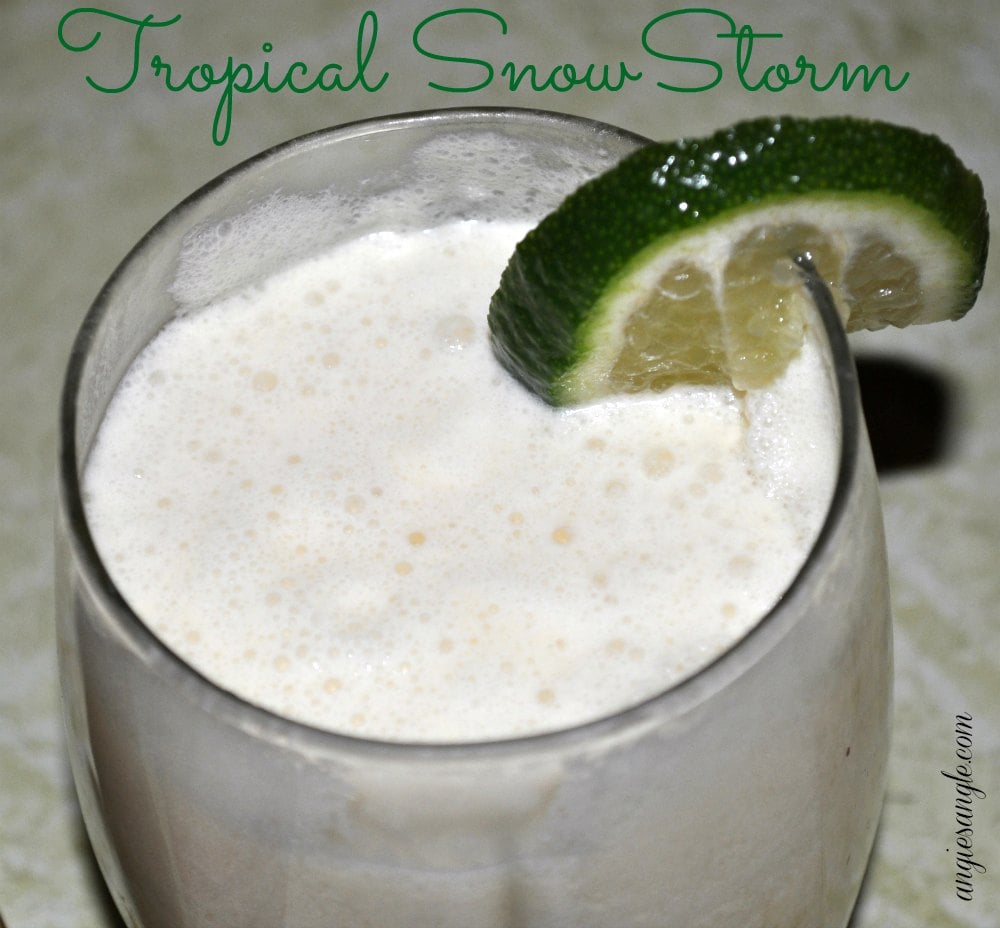 You can then try out this yummy drink or come up with your own concoction.
How would you use the Pure Earth Juices?