I'm big on having scented products in the house. I like to smell good and I like my home to smell good. I know not everyone is big on scent as I am, but it's something I am always on the lookout for. You just never know when that new scented product is going to be your new favorite thing. Or at least I don't.
Getting the new Dial Hand Soap to try was exciting to me of course because it was scented. Give me those scented products! This Dial Hand Soap is part of the Boutique Collection which gives you vibrant scents, refreshing moisture and gentle micro-scrubbers. If you recall I reviewed this line a year ago, Dial Hand Soap.
Dial Hand Soap – Sugar Cane Husk Scrub
Dial just added the Sugar Can Husk Scrub just last month, so it's fresh on the market and I bet you haven't seen it just yet. Keep your eyes peeled for it though because it's amazing. Let me tell you a bit about it.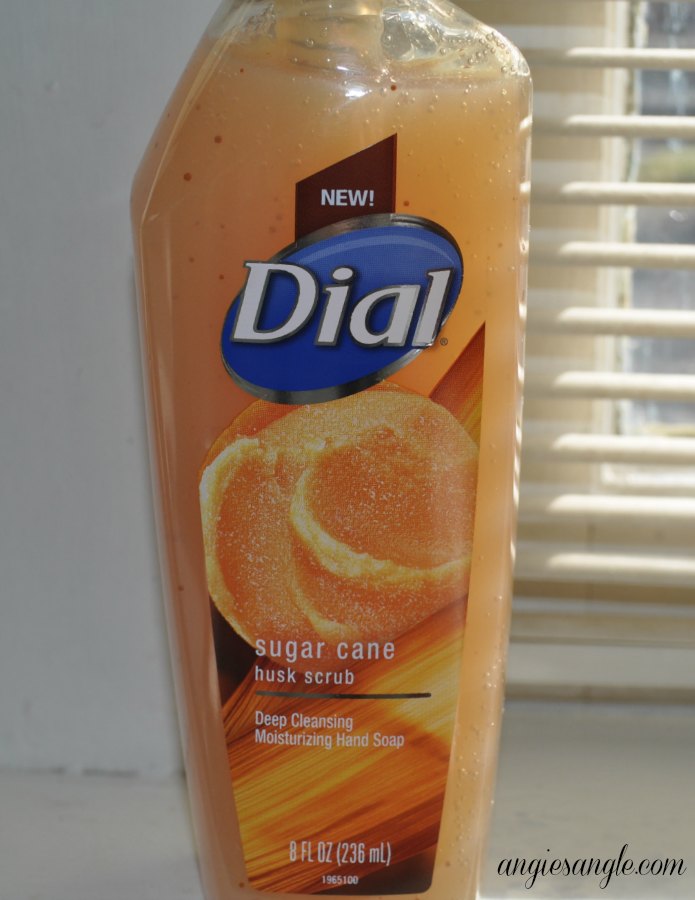 Scent: The scent, oh my gosh, the scent is amazing. I get excited when I go to use this product because it smells so incredible. It reminds me of summertime I think. It just has that amazing comforting scent to me.
Micro-Scrubbers: These are amazing little things that help gently remove dirt from your hands to leave them clean and smooth while also being refreshed.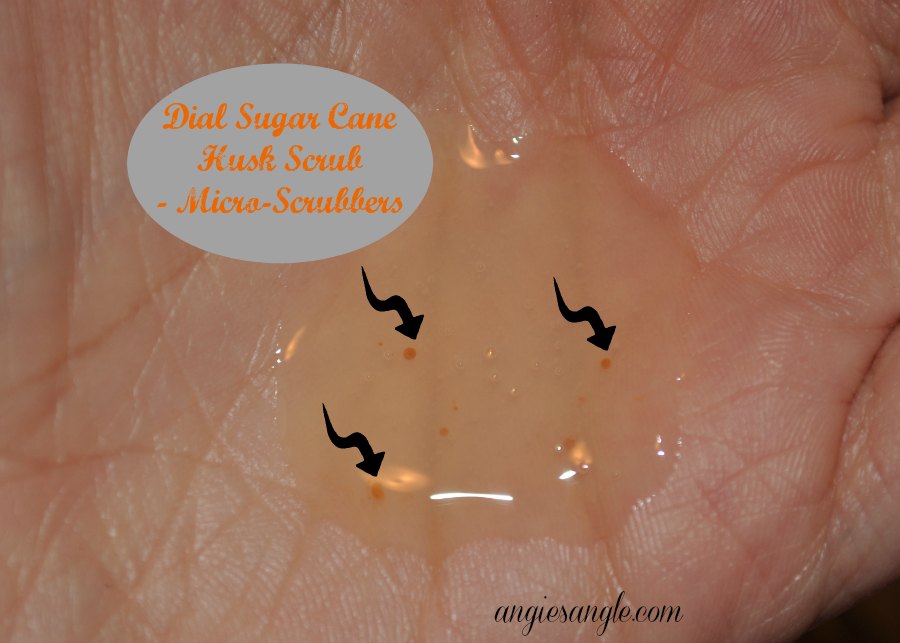 Moisture: You know how some hand soaps can really dry out your hands. So you dread using it because then your hands get all dry and itchy? This has built-in skin conditioners that help hydrate your skin and also visibly improve your skin dryness.
My hands not only smell great each time after using the Dial Hand Soap in Sugar Cane Husk Scrub, but they feel extra smooth and touchable.
I love this product and I am positive you'll love it too.
Giveaway
Lucky for you I have three coupons for a free product of Dial Hand Soap. Each coupon is for a slightly different Dial Hand Soap oddly, but they are all free and good until the end of June.
Giveaway is only for the USA, as I have to send the coupon and winner(s) will have 48 hours to get back to me once I email them as winner or I will be forced to pick a new winner.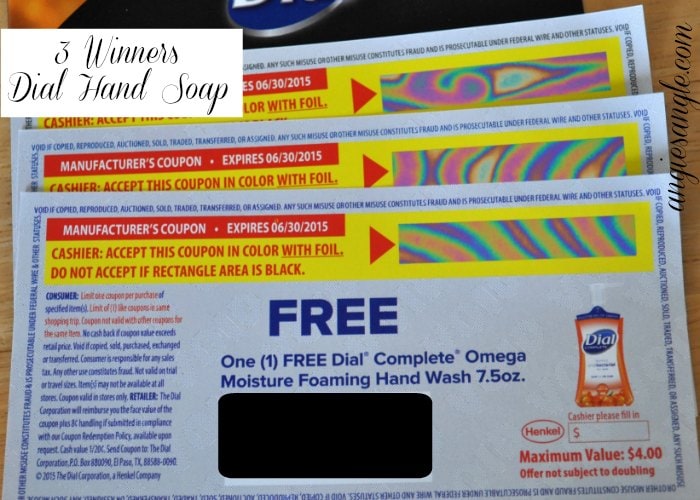 Just fill out the Gleam form below for your chance to win! Good luck!
The Dial brand provided me with a sample of Dial Sugar Cane Husk Scrub Hand Soap in exchange for a product review. However, all the opinions expressed here are my own.