I've read a lot about the uses of Coconut Oil and the amazing things it can do your body both inside and outside. It's a pretty amazing oil. I have a big container of oil sitting on my counter from Costco that I try to use a lot, but always end up forgetting or not wanting to work to get the oil out. I know the benefits that coconut oil can do, but yet using the actual oil is hard work and one I am not always up for the task to do.
Which leads me to being pretty excited when I ran across the promotion on Tomoson for Coconut Oil in an easy softgel. Sign me up I said, I could do a pill or two a day with ease.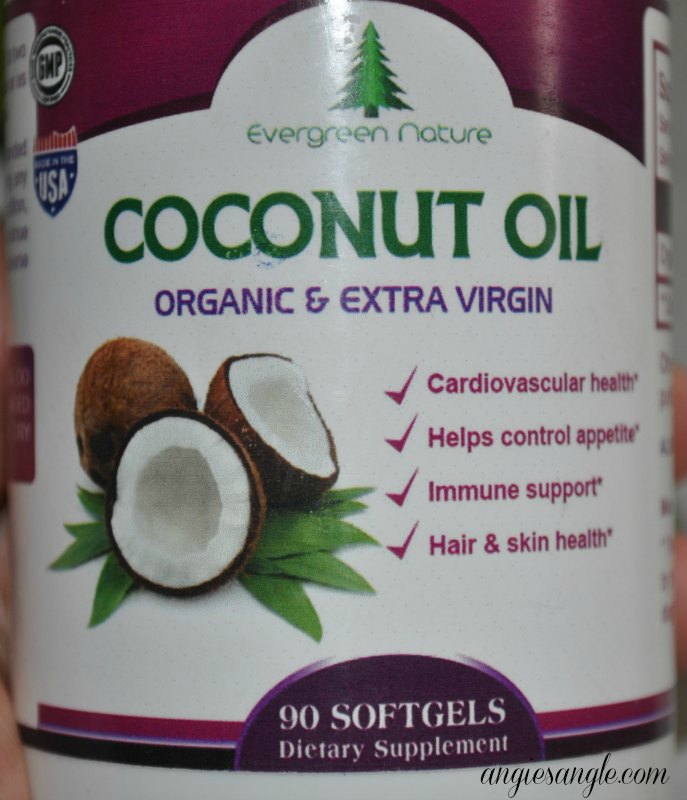 Benefits of Coconut Oil – A small list of good it can do to your body.
*increased energy
*heart health
*weight loss
*healthy skin, hair and nails
*stomach issues
That is just a very small glimpse into what coconut oil can do for you. I have also heard it's good for regulating the thyroid, which I've wondered if I have had issues with. I figured it doesn't hurt to try to see if I feel any different or notice any changes.
As for my personal experience with the Coconut Oil in an easy softgel…
I haven't noticed a huge difference just yet, but I have been only taking it for about 3 weeks and that wasn't fully. I did forget to take some here or there these last three weeks.
Though I wonder if it helped my acne, it does seem less. My energy does seem a bit more there as well, not lacking as much on movement and go juice.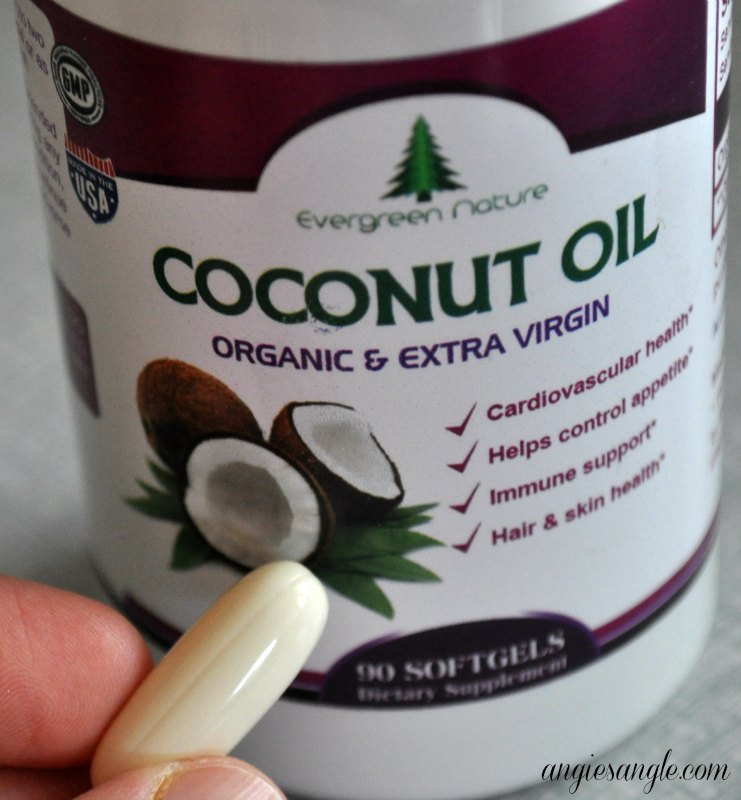 I still think I need to take them a bit longer to notice any huge difference and be a more bit more routine about taking them. I love the ease of taking my dose of coconut oil in an easy softgel though and nothing can beat that. It says to take one or two a day with a meal. I have only been taking one. Maybe I need to start with two. One in the morning and one in the evening.
Your thoughts…
I'd love to hear your thoughts about coconut oil. Do you use coconut oil around the house? Are you interested in taking a daily coconut oil in an easy softgel?
You can buy what I tried over at Amazon, Coconut Oil 1000mg – 90 softgels (affiliate link).