This shop has been compensated by Collective Bias, Inc. and its advertiser. All opinions are mine alone. #DogGoneBreath #CollectiveBias
We all want to take the best care of our dogs in our life. They are our babies, we treat them as our children and want them to live a long healthy happy life with us. There are easy steps that can be taken to ensure that we can have the best of them and they can feel strong and healthy to enjoy life.
5 Simple Ways to Take Care of Your Dog
Take to the vet twice a year
– they need those bi-yearly check-ups to make sure everything is running as it should be in their bodies. Since they can't tell us if something is wrong or what is wrong, it's better to have that check-up to make sure everything looks good to the vet.
Grooming – either groom them yourself or take them somewhere every 4 to 6 weeks. Things can get matted and it's best to keep up on those so you don't have a mess to deal with later. Plus you'll love the way they'll feel and they'll thank you later for feeling so spry.
Playtime – you might not think playtime is important. But it is. It is how their minds keep active, they can get some exercise and you can get bonding time with them.
Walks – take them on regular walks. Even if you have a yard for them to run in. I am guilty of not doing this one enough. Not only are they getting the exercise, but they are also getting to sniff out the area more and you as a bonus are always getting some extra exercise in.
Dental Care – take care of your dog's dental/mouth health. Take them in for yearly dental cleanings, just as you would yourself. Also, brush their teeth and/or give them dental bones to keep those pearly whites perfect as they should be. Also, you can add in using the Orapup Dog Tongue Brush, which not only helps keep our babies' breath smelling great but also helps break down the plaque.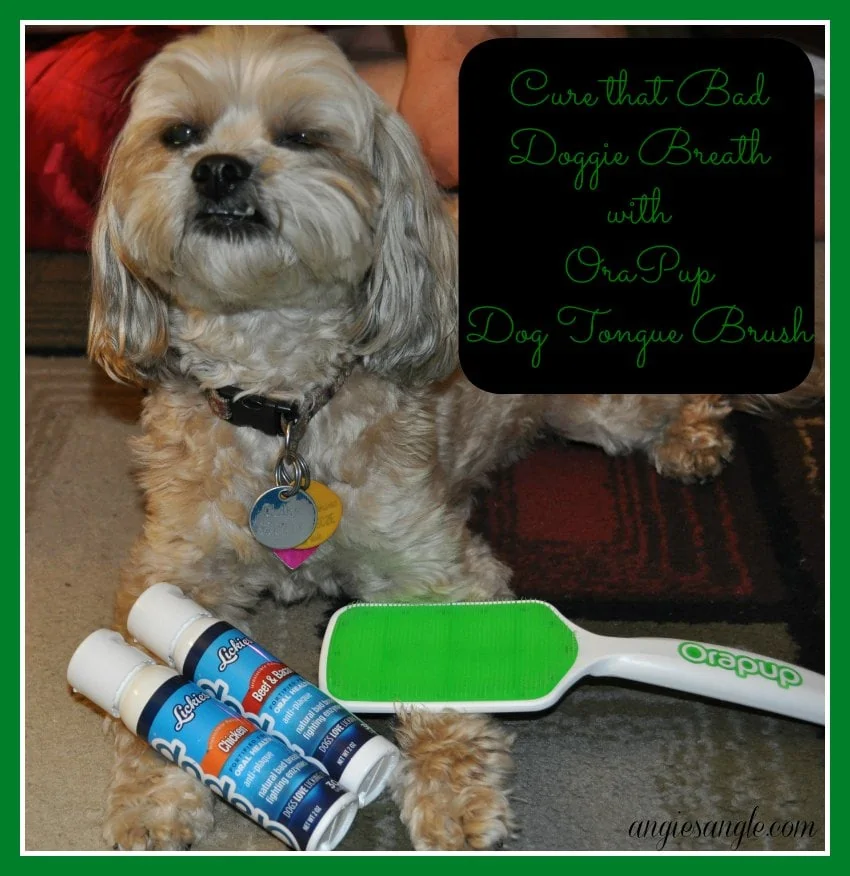 The Orapup Dog Tongue Brush Starter kit comes with 1 Orapup Dog Tongue Brush and 1 (2oz) bottle of Beef and Bacon Lickies! And all you simply have to do it put a bit of the lickies on the Orapup dog tongue brush and let them lick it. That is it, so simple anyone can do it. Your dog will love it! Trust us!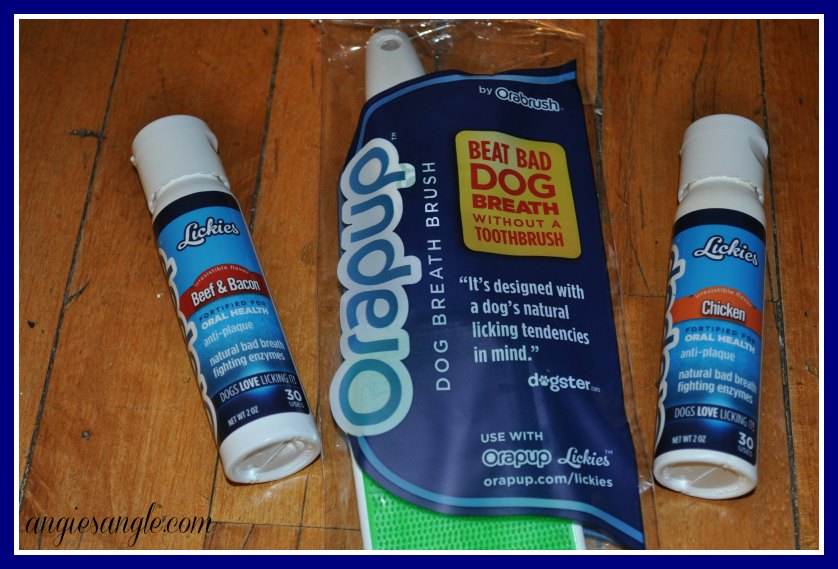 Roxy couldn't get enough of it.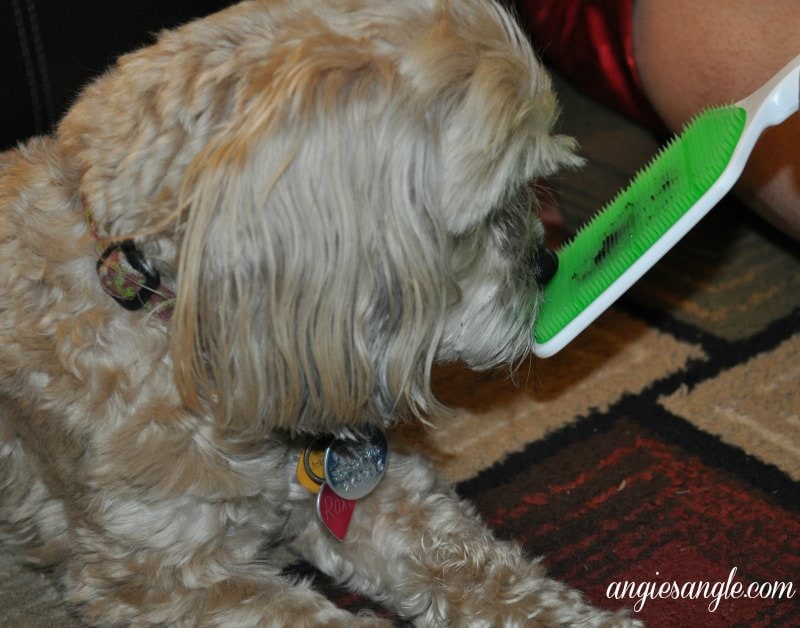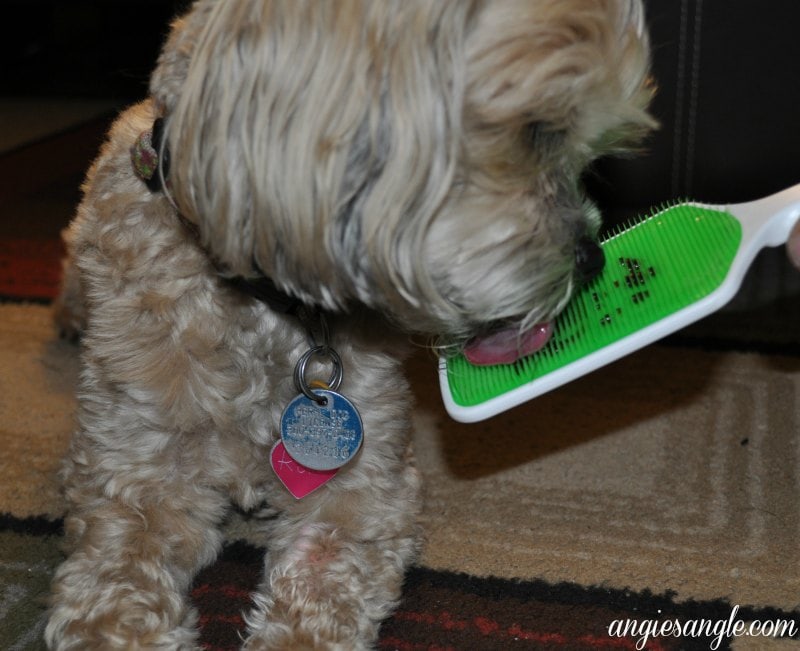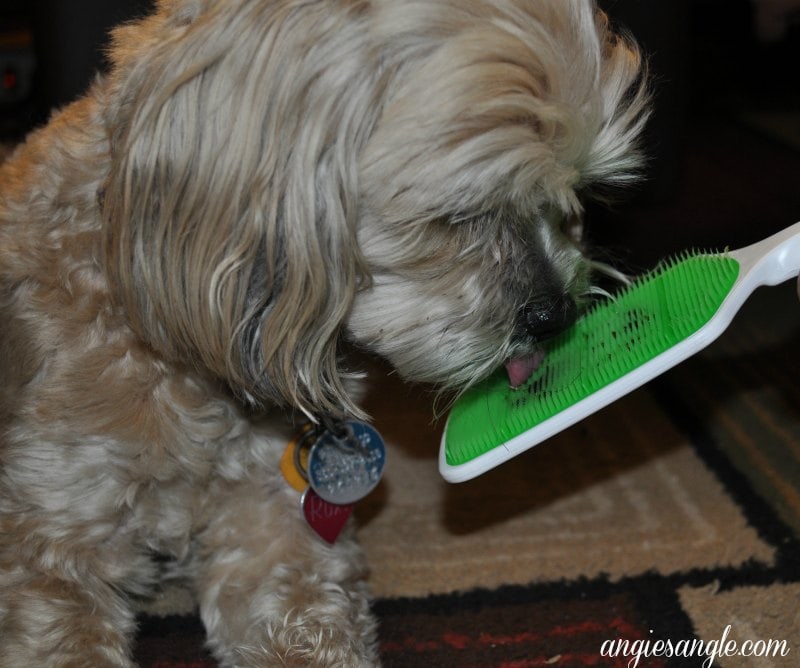 What other tips can you give for simple ways to take care of your dog? I'd love to hear them!