As you know, I mention my best friends a lot. And even did a little post about each of them a few weeks back. When I ran across this link-up I just knew I had to play along.
Kelly over at Love, Kelly Lorene announced The Blogger Friend Diaries link-up in our Pacific Northwest Blogger group and I right away asked Debbie if she'd mind playing along, she said of course. So here we are with our first volume, it is going to be a monthly link-up, so keep your eyes peeled to read or play along with us.
When: The 2nd Wednesday of every month
Where: Love, Kelly Lorene and at Innerworkings of the Female Mind
Who: Your real life bestie, sister, cousin… whoever knows you the best
What: Give us all the juicy details that you're not giving us!
1 | Give us your back story. How did you and your blogger meet?
we met when you and Jason were passing out flyers at the apartments
2 | Share your favorite picture of the two of you.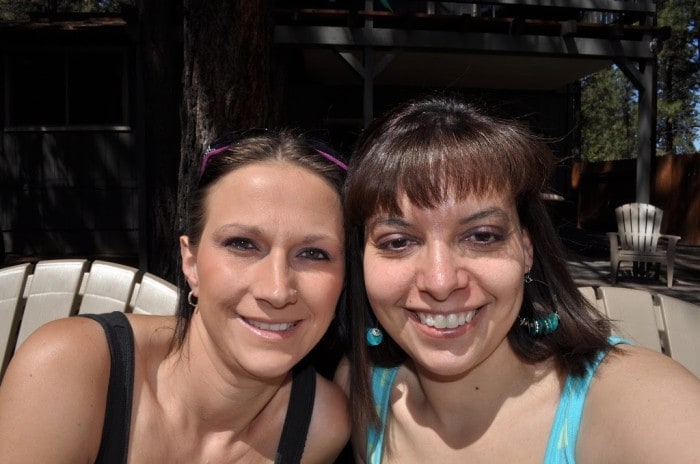 3 | What keeps your friendship going?
what keeps our friendship going? hmm…. I'd have to say our common interests, and the effort that we each put into trying to keep in touch and doing stuff together.
4 | Describe your blogger in one word.
Beautiful
5 | Describe your friendship in a song.
the theme song from Golden girls.
*added in by me, Angie*