This last week was a tad better, at least remembering to take a photo each day. While not interesting by any means, the effort was there. Jason says it'll get better once we can start doing stuff again and the interest will pick back up on taking a photo each day. I sure hope so. I even thought about just quitting, but I enjoy it too much to just up and quit. Though I doubt I'll be doing it next year, but time will tell. Still a long time until next year to say that.
Last weekend was basically working outside. I got two areas cleaned up a bit and it's looking better. We still need to borrow a tiller so we can get a garden in this year finally. We still have high hopes for that. We really need to get some more of the inside stuff done though too, as we are having our anniversary party the 20th and our yard sale the 13th and maybe the 14th. Time to get chopping.
Catch the Moment 365 for 2015 – Week 22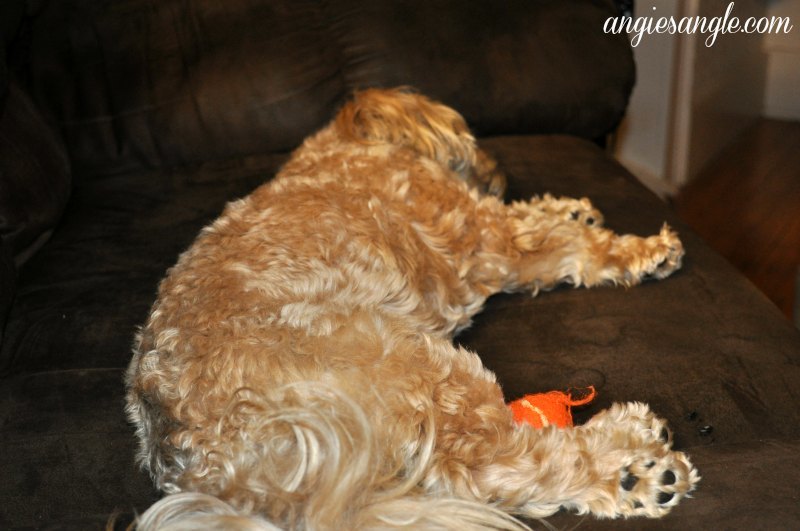 Day 148 – Thursday, May 28th – I had to giggle when I looked over at Roxy and her little orange ball was laying with her in her back legs. What a placement for that little ball. Couldn't have it too far from her now.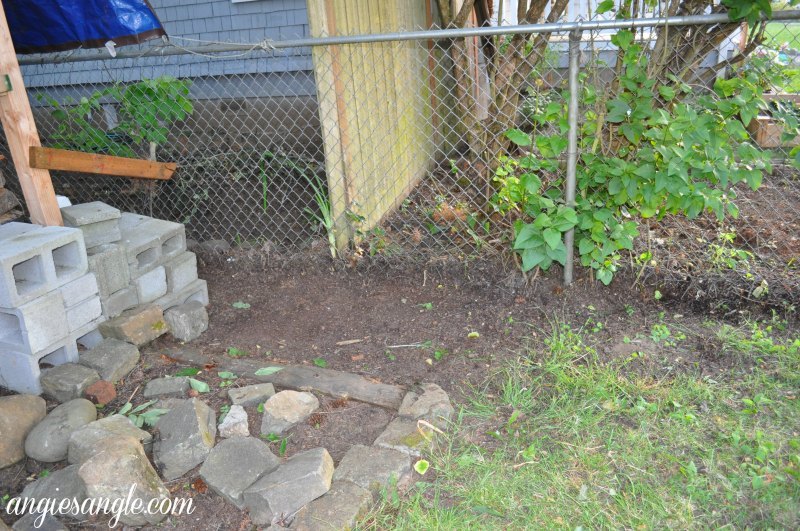 Day 149 – Friday, May 29th – This was my Friday afternoon project. There was a lot of weeds and unwanted plants in this corner. It doesn't look great still, but it looks a heck a lot better. You can't imagine since I didn't think to take a before picture to compare the two.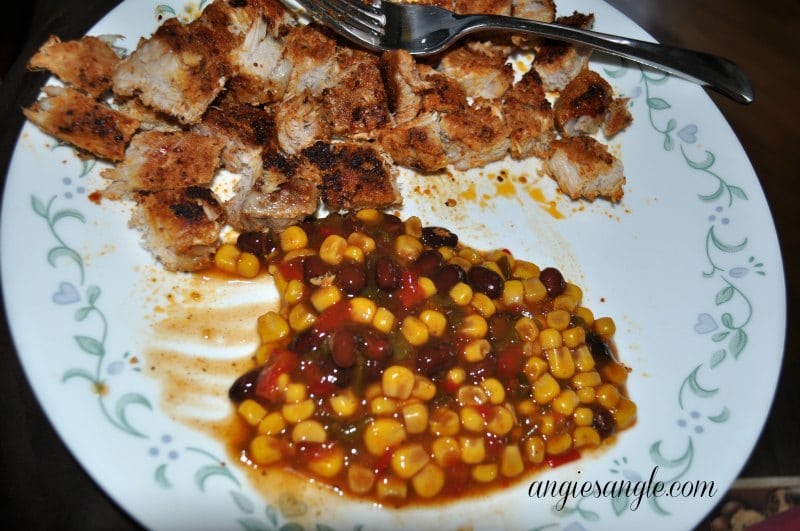 Day 150 – Saturday, May 30th – We had to try a Campbell's side for a community I am a member of. So we had it with spicy pork chops. It was tasty! I was excited to actually be able to eat most of it too since ever since I got Jason's bug I was feeling like I couldn't eat like I normally could and was worried it had to do with my other issues. I was giddy to feel like eating and all that.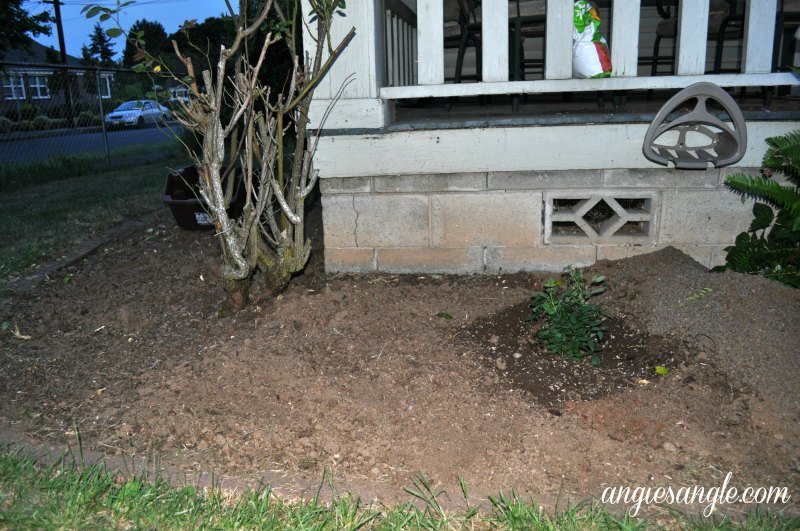 Day 151 – Sunday, May 31st – This was our Sunday project area. It looks so much better. Sorry for the dark picture, again I didn't think to go take a picture until way late at night. We also planted the little mini rose-bush that Jason and Roxy had gotten me for Mother's Day. Hopefully, it thrives.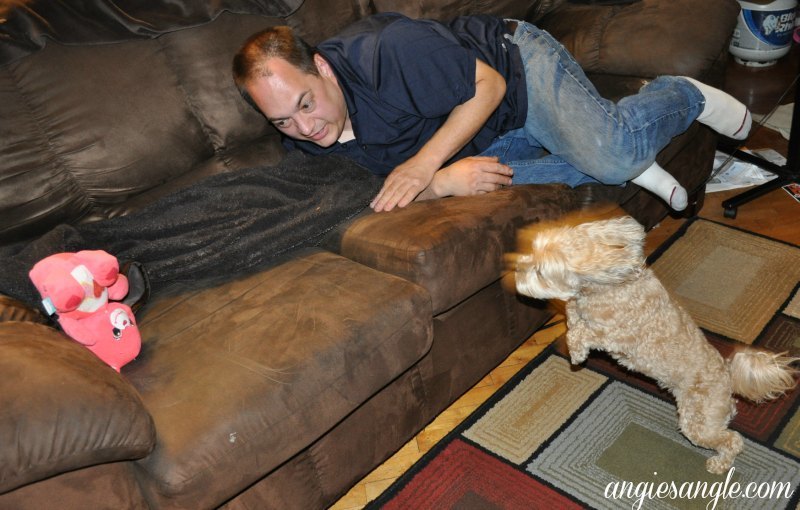 Day 152 – Monday, June 1st – I was trying to get my shot for the day and Roxy was just being super jumpy and hyper. I had to giggle though when I saw this shot and knew it was the one.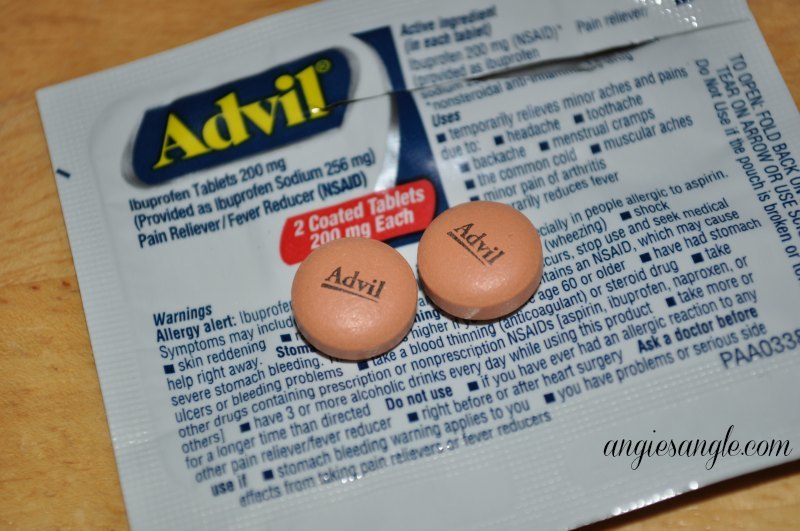 Day 153 – Tuesday, June 2nd – I had this sample and share from Crowdtap for Advil tablets. I had used them on and off and really like them. They do seem to quickly work with very little wait time. Have you tried the new Advil yet? I am sure you'd like them if you haven't yet.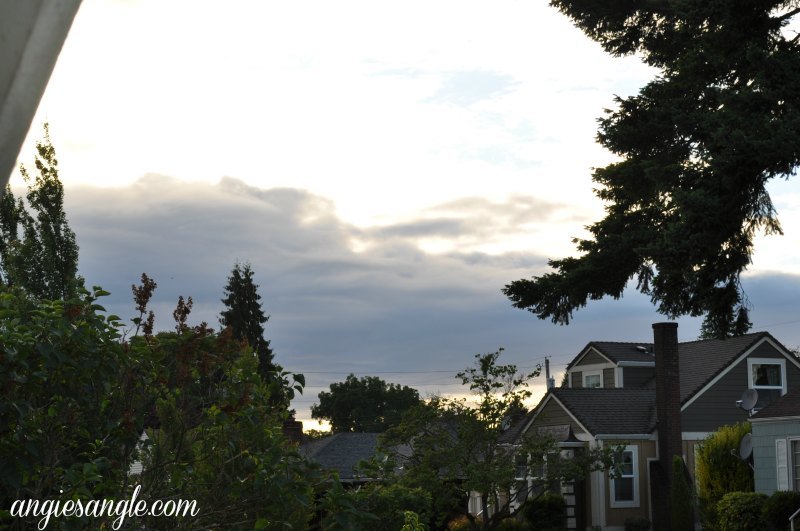 Day 154 – Wednesday, June 3rd – Just an evening shot to close the week.